The NFL draft is arguably the most prominent exercise of cognitive biases in popular culture. Whether it's overconfidence bias of GM's trading up to get their guy, the loss aversion bias for teams to take safer players at less valuable positions, or the herd mentality of media draft coverage that labels guys as reaches before they've played a down in the NFL. The entire process is reeking with clouded decision making.
That's because there is no Universal Truth when it comes to the draft. Everyone has the exact same tape and workout data at their disposal, yet come to vastly different conclusions. That's why we at PFF try to look for skills or data points that we can stably project from college to the pros. When it comes to evaluating wide receivers, one of the biggest such skills is separating down the field. Being able to dictate coverages from opposing defenses before the ball is even snapped has value in and of itself. No one in this draft commands that more than D.K. Metcalf, and it's a big reason why he's the top receiver on PFF's draft board.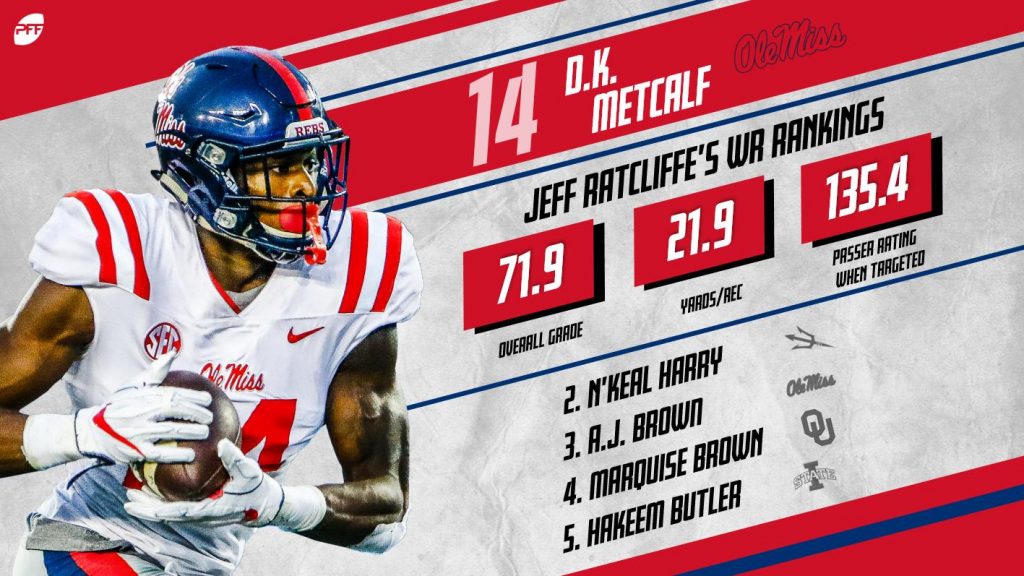 The obvious red flag with Metcalf coming out has been his lack of production. That will always be concerning, especially to us here at PFF, but each prospect is unique and the reason for that lack of production needs to be examined. With Metcalf, there were legitimate excuses for why his numbers were so low. The biggest was a neck injury that limited him to only 201 pass routes in 2018. On a per route basis, he was actually more productive (Metcalf averaged 2.83 yards per route) than guys like N'Keal Harry (2.71), Preston Williams (2.64), Antoine Wesley (2.59) and Stanley Morgan Jr. (2.23) – all 1,000+ yard receivers this past season. Before he was lost for the season against Arkansas, Metcalf ranked eighth in the country with 304 deep receiving yards. Metcalf was legitimately producing, but he simply didn't see the field enough to show it in his raw numbers.
The other legitimate excuse was his usage. The way Ole Miss' offense deployed a dynamic skill set like Metcalf was comically simplistic. He was left wide receiver – no slot, no motion. Defenses knew exactly where Metcalf would be every snap. 324 of his 344 snaps came at left outside wide receiver with the handful of others coming at right outside wide receiver. From there, he ran go routes/fades/clear outs snap after snap. Defenses could either roll a safety over the top or play their corners well off and eliminate the threat of Metcalf's deep speed. Again, that has value but didn't do him favors on the stat sheet.
There are a couple of easy rebuttals to this. If he really is as dynamic as I say, wouldn't Ole Miss have known and wanted to feature him more? If he's only running silo routes, how do we know he can run a full route tree? Both valid concerns. The first is easily explained by the presence of A.J. Brown, the 2nd ranked WR on PFF's draft board. He's exceptional after the catch and was featured far more underneath from the slot in the Ole Miss offense.
The second question is easily his biggest concern, as it's much more of a projection from the handful of times we did see Metcalf run something else. On those plays, we saw an explosive receiver out of his cuts more than capable of running slants, posts and digs. It still wasn't explosive though in the way say teammate A.J. Brown ran those routes. It's fair to say with Metcalf that he may never be a complete receiver. If you're looking for a true 'X' that you can pump 160 targets to a season, he's not going to be that guy. He is an absurdly talented deep threat, though, whose release package is as NFL-ready as any receiver in this class.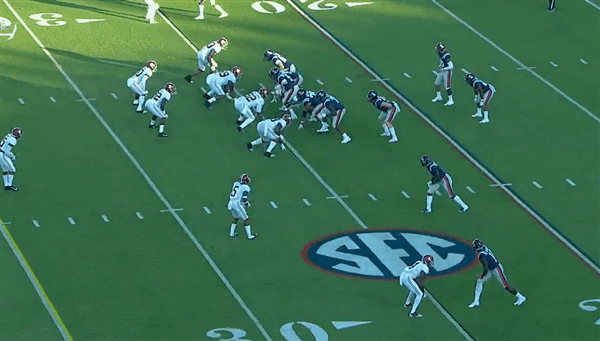 This is a wideout who already knows how to use his physical advantage at the line of scrimmage as well as throughout his routes.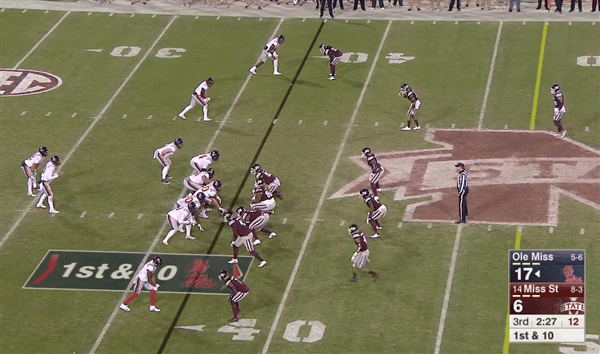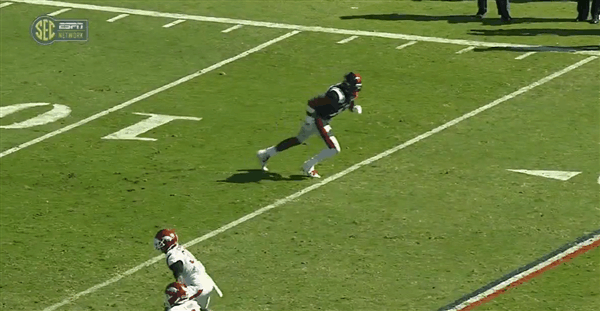 With his physical ability, there's little doubt in my mind that Metcalf will dictate coverages at the next level. A defensive coordinator cannot afford to have a smaller or slower corner play man coverage against him without help over the top. The cushions he'll see will be massive and every NFL offense will take advantage of that better than Ole Miss did with option routes. Those are skills that we can feel fairly certain will translate to the league and that's why Metcalf is the number one receiver on our board.
[Editor's Note: To view all of Pro Football Focus' advanced stats and grades for draft-eligible players, check out our 2019 NFL Draft Guide. All EDGE and ELITE subscribers already have access to the guide, and for those who don't, you can get your copy for as low as $9.99!]