No matter where former USC wide receiver Drake London comes off the board in the 2022 NFL Draft, the NFL team that selects him is getting what I believe to be the best receiver prospect available.
London's 6-foot-5, 210-pound stature gives viewers the illusion he's just one type of receiver — the tall outside receiver, often a one-trick pony who only runs vertical routes and creates separation at the catch point with body posturing. But while London can do all of that, he's also much more.
Click here for more PFF tools:
Draft Guide & Big Board | Mock Draft Simulator
Dynasty Rankings & Projections | Free Agent Rankings | 2022 QB Annual
Player Grades
Off the Line of Scrimmage
Over 50% of the passing snaps in the NFL have a press coverage element, so being good at that aspect of route running is important.
The best overall receivers in the league top the charts against press coverage year in and year out. Among receivers who faced press coverage on over 100 snaps this past season, Cooper Kupp, A.J. Brown, Justin Jefferson and Ja'Marr Chase led the way in yards per route run.
London's 3.37 yards per route run against press last season ranked fifth in the FBS, and his 88.8 receiving grade on those same looks was first. 
The USC product doesn't just try to run through cornerbacks when those defenders press him; he has actual moves to create early separation. He can win quickly outside to create space inside or win quickly inside to create more room down the sideline. 
USC WR Drake London (6-5/210) would be a matchup nightmare with a creative offensive coordinator. Vertical route tree at the X, seams from inside, bring him in motion to attack leverage or catch passes in the flats for YAC chances. Really versatile and plays to his size. pic.twitter.com/RqpAWiqxPN

— Evan Lazar (@ezlazar) February 18, 2022
There is some physicality to his game at the line of scrimmage, as he can jam his way through more physically imposing cornerbacks, but that's not his game. He has great hand usage at this point in the route so that he doesn't have to use his strength every time. He can swipe a defensive back's hands away to free himself from their press. 
Given his size and technique, his ability to get off press coverage makes him as pro-ready as any receiver in this class. 
Related: 2022 NFL Draft: What press coverage performance means for Treylon Burks, Drake London and the rest of the WR class via Kevin Cole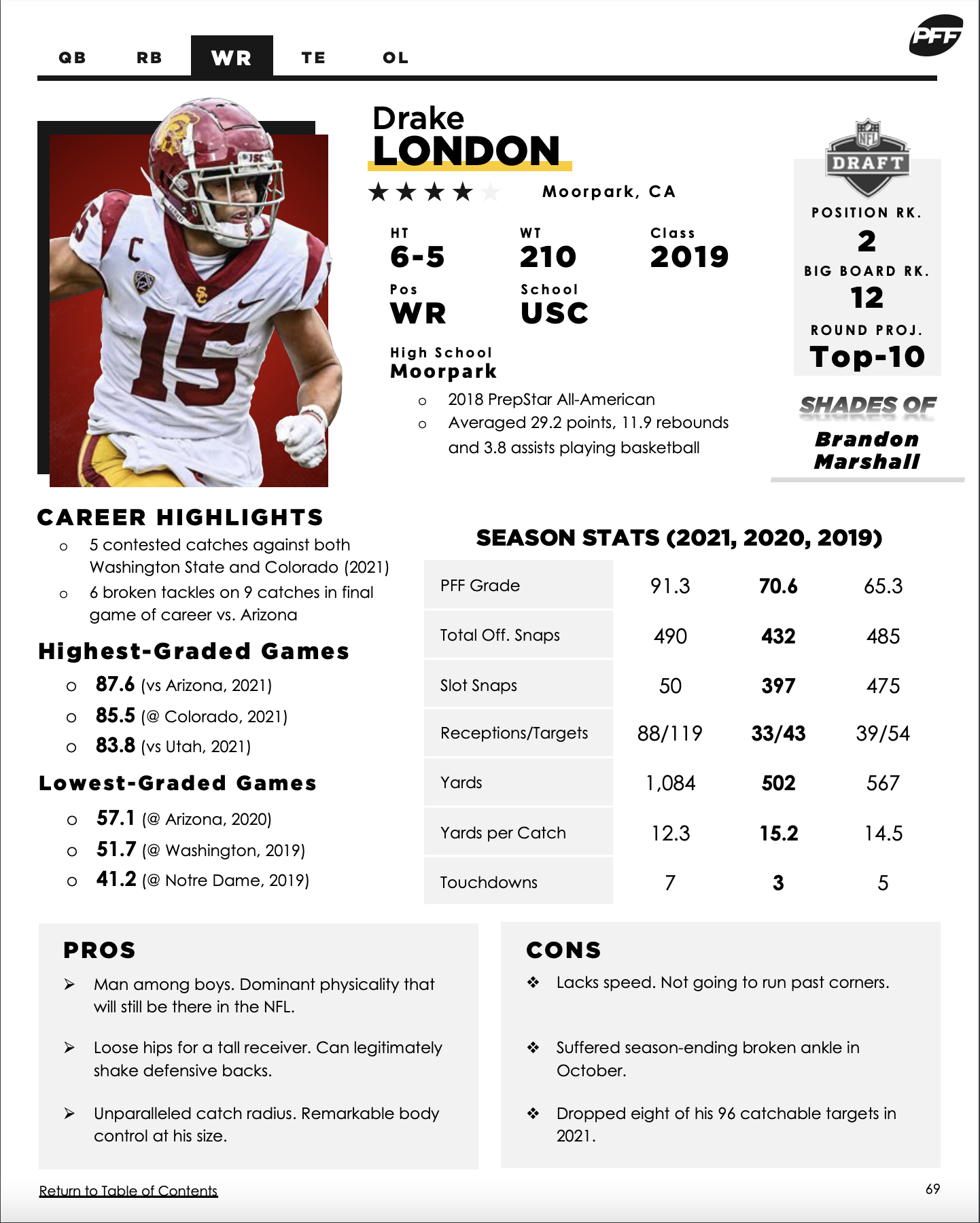 Breaking It Off
The former four-star recruit also cleans up at the intermediate route level (10-19 yards downfield). Whether it's with speed cuts or hard 90-degree cuts, he has different tools in his toolbelt for different scenarios.
This is the next part of the route where receivers can gain separation.  
London earned an 86.1 receiving grade on targeted routes between 10 and 22 yards downfield in 2021. He has different ways to get open, and two plays against Oregon State showed this off. 
Early in the game against press coverage, he took a hard inside release on an intermediate out-breaking route, forcing the cornerback to trail him during the vertical portion of the route. At his breakpoint, London tried to slam on the breaks and let the cornerback fly by him so he could undercut him and hit the sideline unimpeded. The cornerback, on his way by London, had to hold on to the receiver and commit a defensive pass interference call.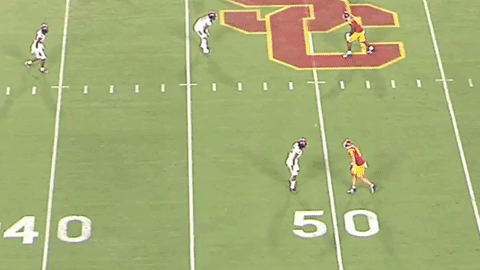 Later in the game, London again forced the cornerback into a trail position on the same route against the same press coverage. However, after learning from his last route, he stayed high, hesitated at the top of his route and made it look like he was going to run an in-breaking route, fooling the defensive back into allowing route space to the outside.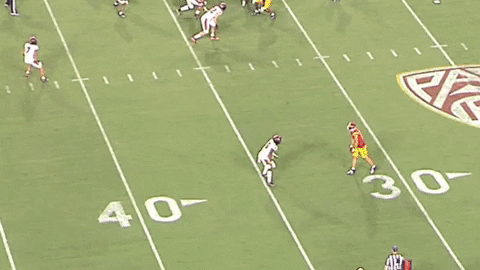 It's the same route but with two different route breaks. He shows off this crafty route running every rep. 
At the Catchpoint
If needed, he can also make plays vertically and at the catch point. 
Drake London … ???????????? pic.twitter.com/qgXZ15w0Lg

— Geoff Schwartz (@geoffschwartz) October 2, 2021
Even while missing the end of the season with a foot injury — which he claims he is 85% recovered from — London had the most contested catches in the FBS last season at 19. 
On targets thrown 20-plus yards down the field, London's 96.1 receiving grade ranked fourth in the FBS. He has the ability to tempo his route on vertical stems and then stack defensive backs so that he can win on top. 
The Tier 1 group of receivers seems to be London, Garrett Wilson, Jameson Williams, Treylon Burks and Chris Olave, who are all great in their own right. However, London stands out because of his winning combination at all three levels of the route and looks to be one of the most pro-ready prospects at the position in this year's draft.