In each of the past three NFL drafts, we've seen one quarterback vault up draft boards in nearly unprecedented fashion during his final college football season. 
Kyler Murray, Joe Burrow and now Zach Wilson weren't even close to showing up on the first-round radar heading into their final seasons before becoming top picks by the time their drafts kicked off. And while this trend won't continue forever, it could become more of a regular occurrence because quarterbacks at the college level are developing at younger ages and altering the traditional learning curves.
Here are the five quarterbacks in the 2022 NFL Draft class poised to make such a leap in 2021.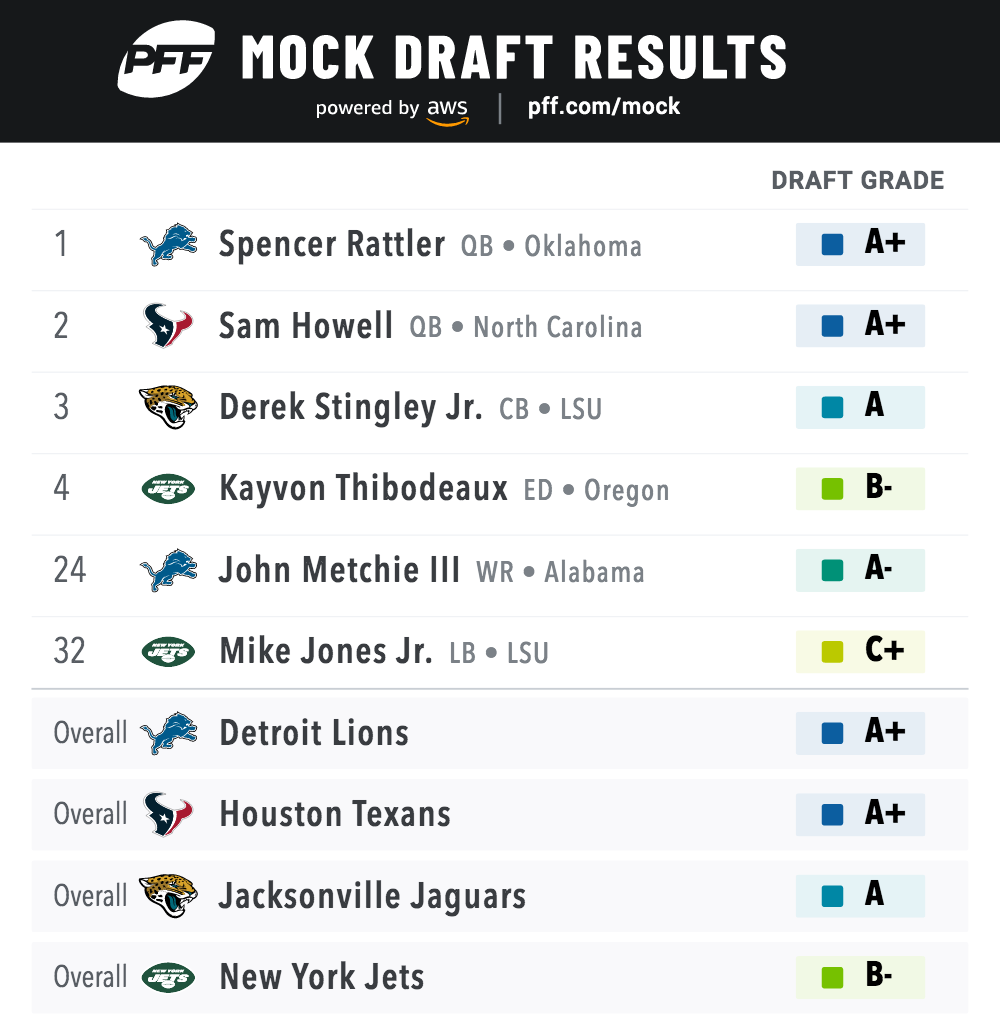 Willis' passing performance in his first year as a starter left a lot to be desired from a top quarterback prospect. The thing is, the Liberty quarterback doesn't need to be Peyton Manning from the pocket to warrant consideration at the top of the draft because of his sheer talent as a runner.
Willis is quite easily the most dynamic rushing threat at the position starting in college football. And at 6-foot-1 and 215 pounds, he's built like an NFL running back. His 1,043 rushing yards were 254 more than any other quarterback in the country last year, while his 43 broken tackles were 13 more than the next closest signal-caller.
Elusive in Open Field ✅
Sudden Athlete ✅
Escapability ✅

QB Malik Willis ???? pic.twitter.com/KLcGJMfrcy

— Ben Fennell (@BenFennell_NFL) June 15, 2021
Hopefully I haven't given you the impression that he's a glorified running back, because Willis oozes raw talent as a passer. He has a howitzer of a right arm and can make any throw you could ask of him. It's the down-to-down consistency and comfort that was lacking in his first year at Liberty after transferring from Auburn. Expect a more polished passer in 2021.
Malik Willis in a nutshell:

1) Takes too long of a drop on the 4 Verts concept and (should be 3+hitch from the Gun) which makes him late on the Seam throw and he ends up throwing a heart attack ball.

2) Does a nice job of stepping up in the pocket and delivers an absolute rope. pic.twitter.com/1t6fK5zvGY

— Nate Tice (@Nate_Tice) July 22, 2021
Including Strong may be cheating a bit because A). He already put up one heck of a 2020 campaign, and B). He's already a top-five quarterback on the PFF draft board. Strong finished with an 85.8 passing grade, an adjusted completion percentage of 80.2% (sixth in the FBS) and a turnover-worthy play rate of 1.7% (third).
Oh, and he can straight spin it:
Carson Strong with a dime to the back of the end zone against quarters. Mills concept and soon as the safety reacts to #2 hits them over the top. pic.twitter.com/o1AnoN4Pjh

— Marcus Johnson (@TheMarcJohnNFL) July 23, 2021
The Nevada quarterback has one of the strongest arms of any returning quarterback in the country combined with one of the quickest releases — and that's a combination I can get on board with.
Strong will also get a better slate of defenses to prove himself against this season with away games at California, Kansas State and Boise State all early on in 2021.
---
Editor's note: All PFF EDGE and ELITE subscribers can download the Preseason 2022 NFL Draft Guide and the 2021 College Football Preview Magazine — a combined 800 pages of analysis, player grades, advanced stats and more! Sign up today for access!
---
Daniels was QB3 in the 2018 recruiting class behind Trevor Lawrence and Justin Fields. While the latter two had the kind of storybook careers top recruits dream of, Daniels has been anything but. After a rocky true freshman year at USC, Daniels got injured in the first game of his sophomore year and never got his job back from Kedon Slovis. After transferring to Georgia last season, Daniels didn't get the starting job until Week 12 as he was limited in reps while still rehabbing his knee injury. 
While he impressed in four starts with 11 big-time throws over that span, Daniels still qualifies as a major unknown. He faced all of 28 dropbacks under pressure last season and completely crumbled against the only legit defense he faced (Cincinnati in the Peach Bowl). The arm and willingness to attack downfield are certainly there, though.
Dime ????

2018 All-American JT Daniels (@jtdaniels06) with a textbook throw for a touchdown. #GoDawgs ???? #AllAmericanBowl ????????

— All-American Bowl (@AABonNBC) April 17, 2021
Purdy doesn't have near the tools of others on this list, but he's at least comparable to someone like Joe Burrow in that regard. When that's the case, NFL evaluators need to see lights-out consistency, and Purdy could be poised to deliver that in Year 4. 
The Iowa State quarterback started his career like a house on fire, earning an 88.0 passing grade in eight starts as a true freshman in 2018. Unfortunately, after losing NFL talents in running back David Montgomery and receiver Hakeem Butler, Purdy has failed to build too much on that performance in recent years. Still, he's a gamer to the max who has led the Cyclones to their most successful stretch in school history, which the NFL will love. 
Play of the game by Brock Purdy. What effort. pic.twitter.com/zAbNJYUHYo

— Chris Hassel (@Hassel_Chris) August 31, 2019
He's a mobile playmaker capable of picking up first downs or scores with his arm as well as his legs. Purdy has run for 1,202 yards in his three seasons at the helm for Iowa State.
Purdy is also already used to NFL-caliber pressure and operating within timing behind Iowa State's offensive line. He's been under pressure on over 34% of his dropbacks every single season for the Cyclones. The NFL average is around 33%.
While everyone else on this list has started for at least a full season of college football, Jones has yet to start even a single game. He's been a change-of-pace backup over his career, mainly being utilized for his rushing ability. Across 18 dropbacks spelling Kyle Trask against Oklahoma in the Cotton Bowl last year, Jones flashed some real tools as a passer. 
Ok this is insane. Emory Jones looks off the safety playing cover 2 and drops it in the bucket #BlueChipSummer pic.twitter.com/4CgAro5esh

— Tyler Forness (@TheRealForno) May 19, 2021
To reiterate, it was only 18 dropbacks — he might get benched halfway through 2021, for all we know. However, he will be in a Dan Mullen offense that was one of the most quarterback-friendly in college football last year, and Mullen said he expects very little drop-off in 2021.