Who do the San Francisco 49ers have their eye on in the 2021 NFL Draft? It's the question that's been on everyone's mind ever since the 49ers and the Miami Dolphins shocked the football world with their blockbuster trade.
With Clemson's Trevor Lawrence and BYU's Zach Wilson all but penned into Pick Nos. 1 and 2 after their respective Pro Days, the 49ers will have their choice of Ohio State's Justin Fields, North Dakota State's Trey Lance and Alabama's Mac Jones. To pull off such a deal, you can bet your mortgage San Francisco is locked into someone at this point. Exactly who that is, though, is still a guess outside of the 49ers' headquarters.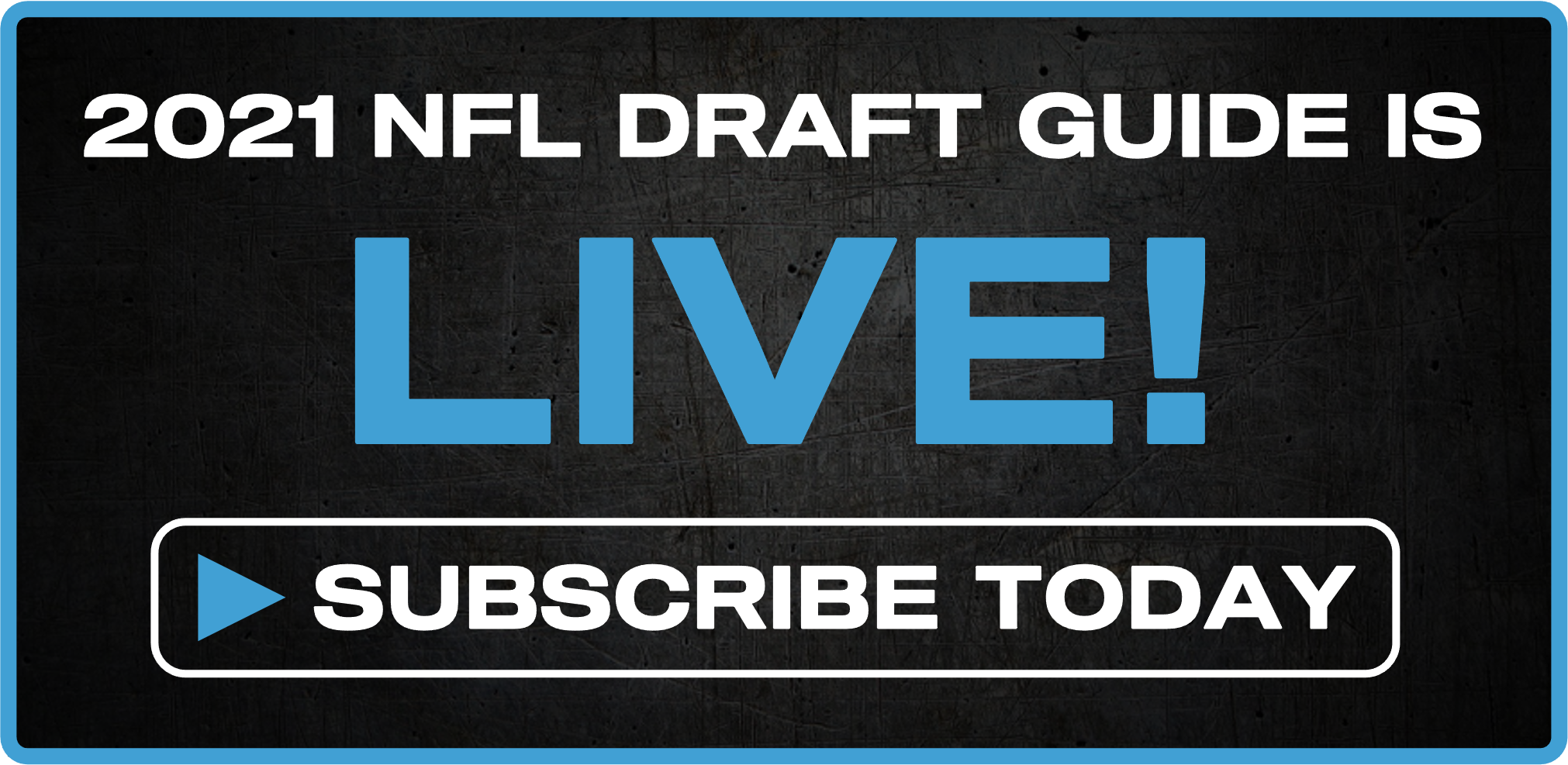 A lot of smoke points toward Alabama quarterback Mac Jones, and the 49ers are fueling some of that, as well. Head coach Kyle Shanahan skipped Trey Lance's Pro Day, and with Jones and Justin Fields both having their showcases Tuesday, Shanahan was down in Tuscaloosa.
At the same time, the decision has been made at this point, and a Pro Day performance isn't changing years of tape. Kyle's father, Mike, famously never talked to Jay Cutler a single time in the pre-draft process when he traded up twice from Pick 29 to nab the Vanderbilt quarterback at Pick 11 in 2006. While everyone seems to think Kyle wants someone who can simply operate his offense, Mike obviously coveted what a quarterback with prodigious physical tools like a Cutler or John Elway could do in his offense.
Before we get into which quarterback is the best fit, let's briefly go over exacly what Shanahan's offense asks a quarterback to do. The single most important trait for a quarterback in his offense is their ability to work the middle of the field. That has been a constant for Shanahan. Look at the route and target distributions from his offenses in 2016 with Matt Ryan and 2019 with Jimmy Garoppolo — the two times he made it to the Super Bowl.
Subscribe to PFF Edge to continue reading
Already have a subscription? Sign In