NFL Draft season is nearly upon us. And with that comes the PFF NFL Draft Guide, which comes loaded with scouting reports and advanced data on the class' top draft prospects.
Very few draft prospects are perfect and come with a collection of pros and cons, crucial evaluation points when it comes to projecting the players to the NFL.
Here are the pros and cons for PFF's top five wide receivers.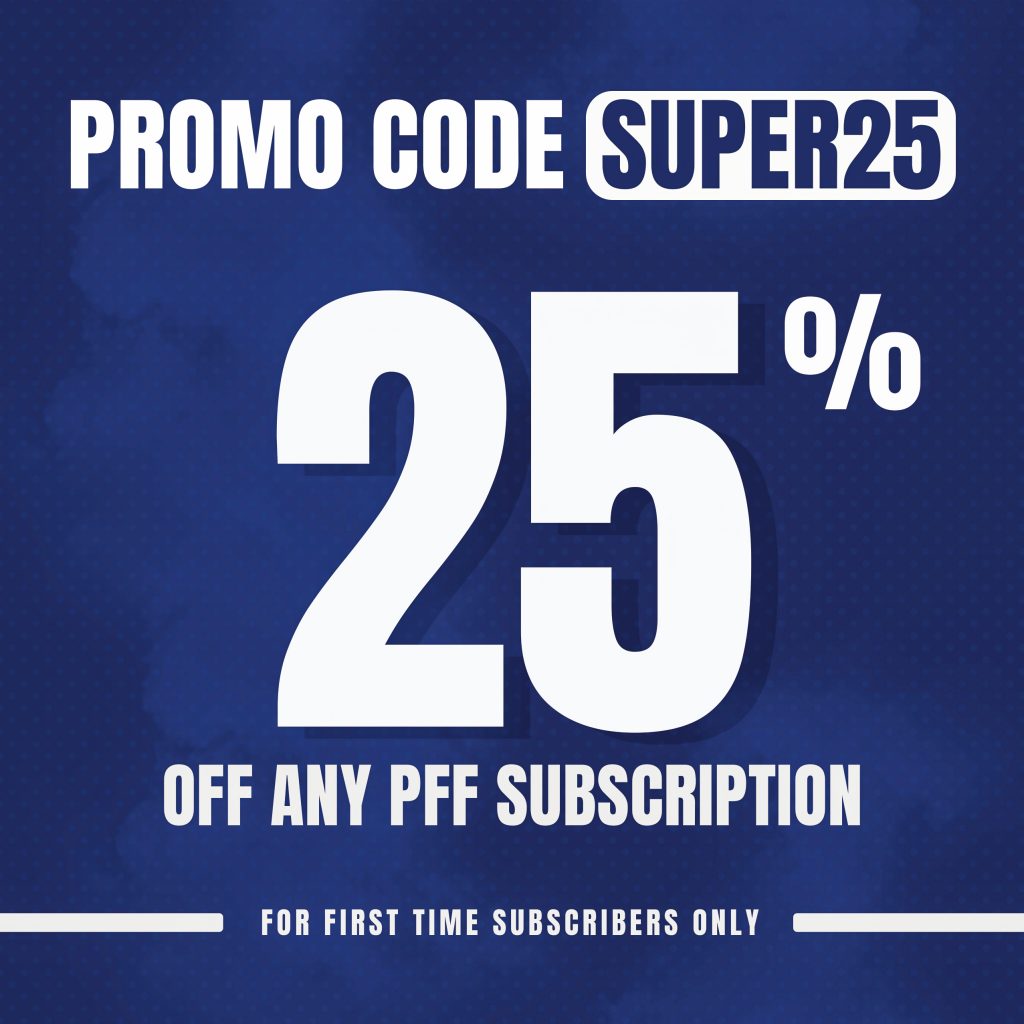 Click here for more PFF tools:
Rankings & Projections | WR/CB Matchup Chart | NFL & NCAA Betting Dashboards | NFL Player Props Tool | NFL & NCAA Power Rankings
Best Bets Tool
---
Pros
Wilson has insane body control. He can adjust to just about anything and has a big catch radius.
The former Buckeye's stop-start and change of direction are special. He's bouncy in and out of breaks.
Wilson has an innate feel as a ball carrier and is a weapon after the catch.
Cons
He doesn't have enough answers for press coverage yet. Long corners gave him issues.
He gets caught too "dancy" in his routes. This throws off his timing and won't fly in the NFL.
He also struggles with physicality in his routes and is rarely the aggressor.


---
Pros
The former Trojan is a man among boys. He has dominant physicality that will still be there in the NFL.
London has loose hips for a tall receiver. He can legitimately shake defensive backs.
He has an unparalleled catch radius and remarkable body control at his size.
Cons
London lacks speed. He's not going to run past corners.
He suffered a season-ending broken ankle in October.
He also dropped eight of his 96 catchable targets in 2021.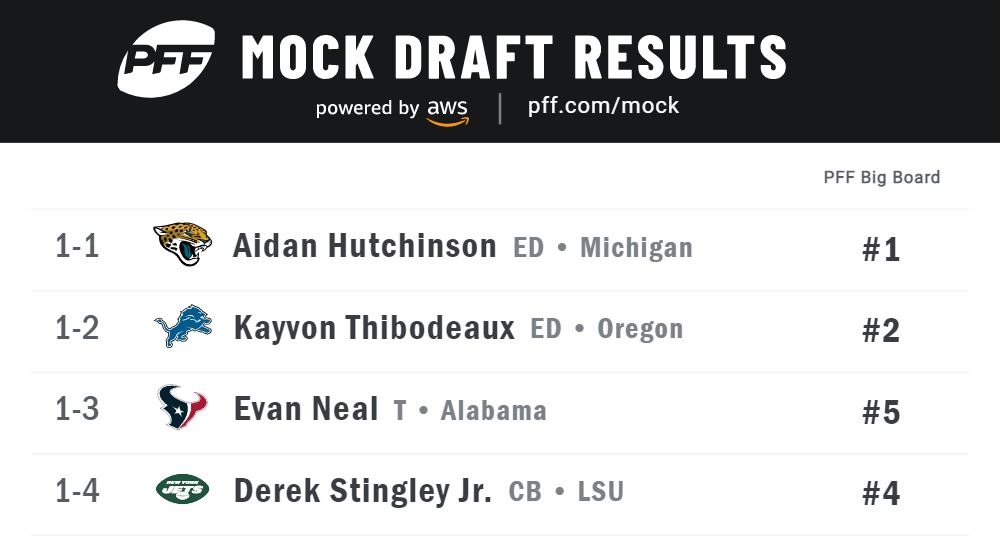 Pros
Williams has an elite, angle-changing, uncatchable top speed. You don't usually see this at his height.
His shiftiness at the line is different for a speedster. He's both quick and fast.
The receiver sells his vertical routes by changing speeds and attacking leverage.
Cons
Williams tore his ACL in the National Championship Game just a few weeks ago.
He is still rail-thin for a taller receiver. "Bully ball" is not going to be his game.
Williams is a one-year wonder. He was stuck behind the Ohio State trio before transferring to Alabama last summer.


---
Related content for you:
2022 offseason needs for all 32 NFL teams via Anthony Treash
---
Pros
Olave is an extremely polished route-runner at the deep and intermediate levels of the field.
He has more than enough speed to separate down the field.
The former Buckeye is very sure-handed. He has a 4.9% career drop rate, with most targets coming downfield.
Cons
Olave is not dynamic with the ball in his hands. He has just 10 career broken tackles on 176 receptions.
He's a little slimmer than you'd like. Olave has to keep himself clean to win.
Olave got passed up by others in the Ohio State offense as a senior.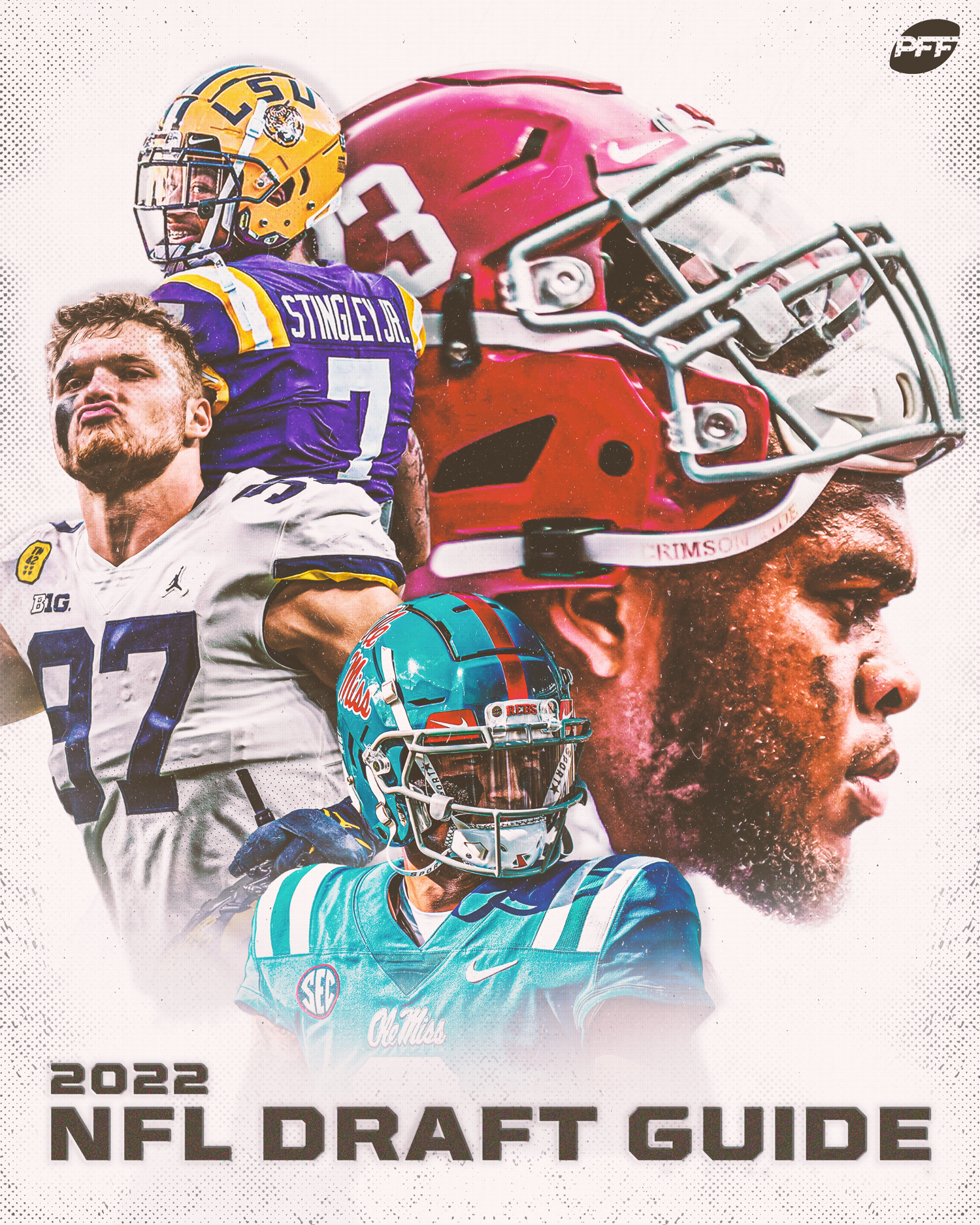 Pros
The Nittany Lion is a sudden and decisive route-runner. There's not a lot of wasted motion.
He has a flair for the acrobatic catch with a 5.2% drop rate over his career.
Dotson has terrific vision with the ball in his hands. He turns into a punt returner in space.
Cons
He doesn't have the size that profiles to the outside, although he has long arms for his height.
He struggled to stack corners who get their hands on him. His speed is good, but it's not great.
Dotson is on the older side for top receiver prospect, as he'll be 22 on draft day. He didn't break out until his junior year.