With the 55th selection of the 2018 NFL Draft, the Carolina Panthers have selected Donte Jackson. The former LSU star was selected 24th overall after finishing the 2017 season with an 83.6 overall grade.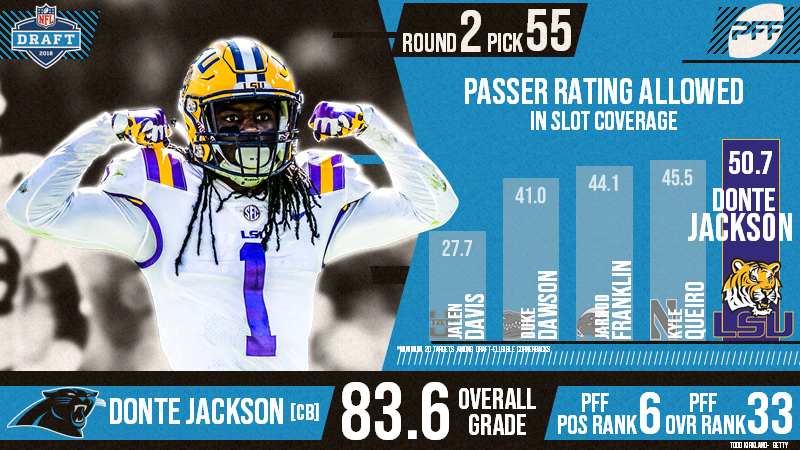 Allowed a passer rating of 80.1 in 2017, thanks largely to snagging just one interception, giving him just four in the past three years.
Has played in the slot, with 270 snaps inside in 2017, which need to be his alignment in the NFL.
2018 NFL Draft – Round 1: 1 | 2 | 3 | 4 | 5 | 6 | 7 | 8 | 9 | 10 | 11 | 12 | 13 | 14 | 15 | 16 | 17 | 18 | 19 | 20 | 21 | 22 | 23 | 24 | 25 | 26 | 27 | 28 | 29 | 30 | 31 | 32