The 2023 NFL Scouting Combine took place in Indianapolis last week, with just over 300 of the draft class' best prospects leaving it all on the field in the hope of improving their draft stock.
Here are the highlights from the measurements, on-field drills and media sessions.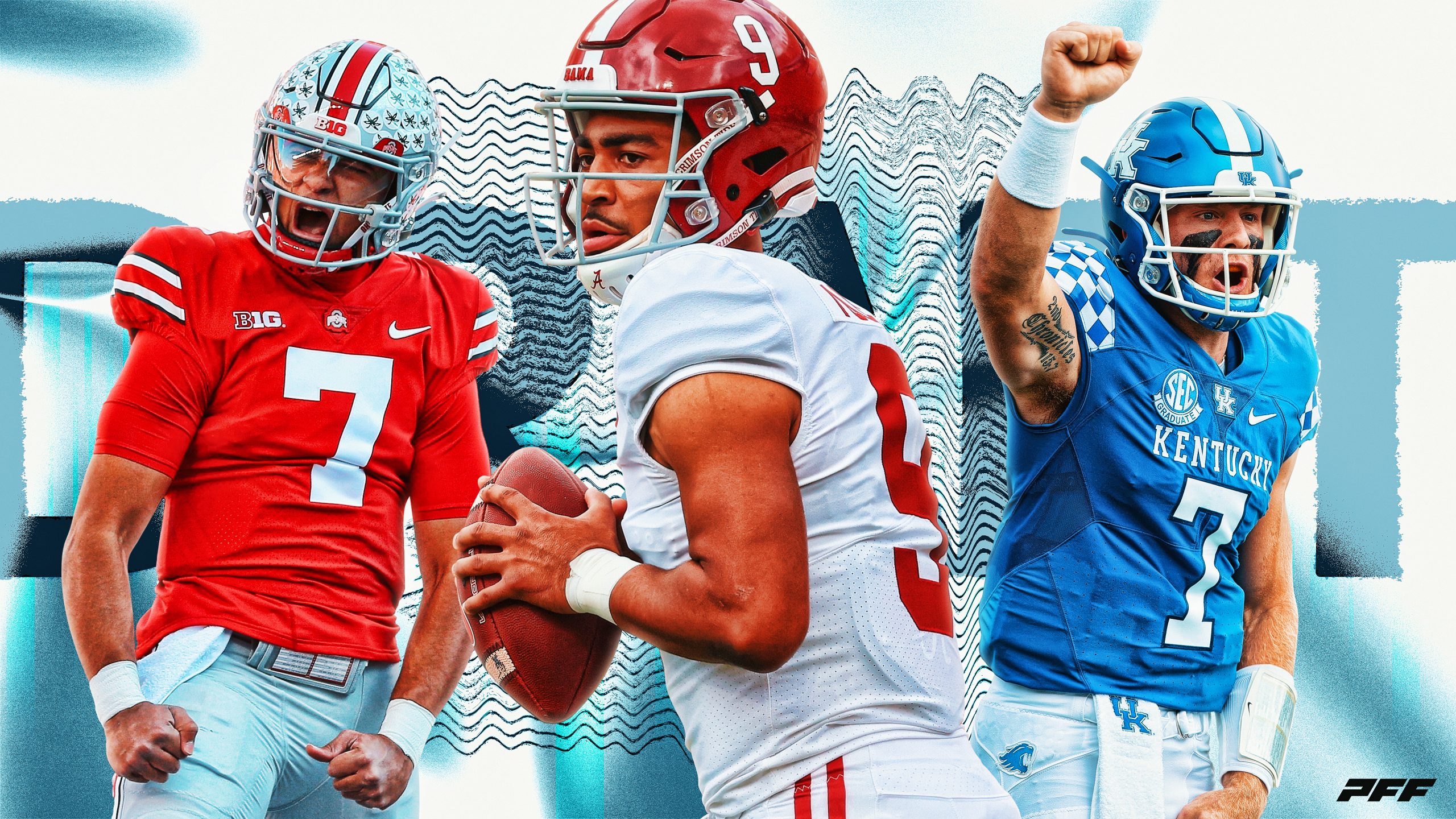 The 2023 NFL Scouting Combine has come and gone, so it only felt right to update PFF's draft board.
These are the top 350 prospects who will be eligible for selection come April 27. Remember: the PFF board is skewed by positional value, meaning that higher-value positions are prioritized over lower-value ones.
---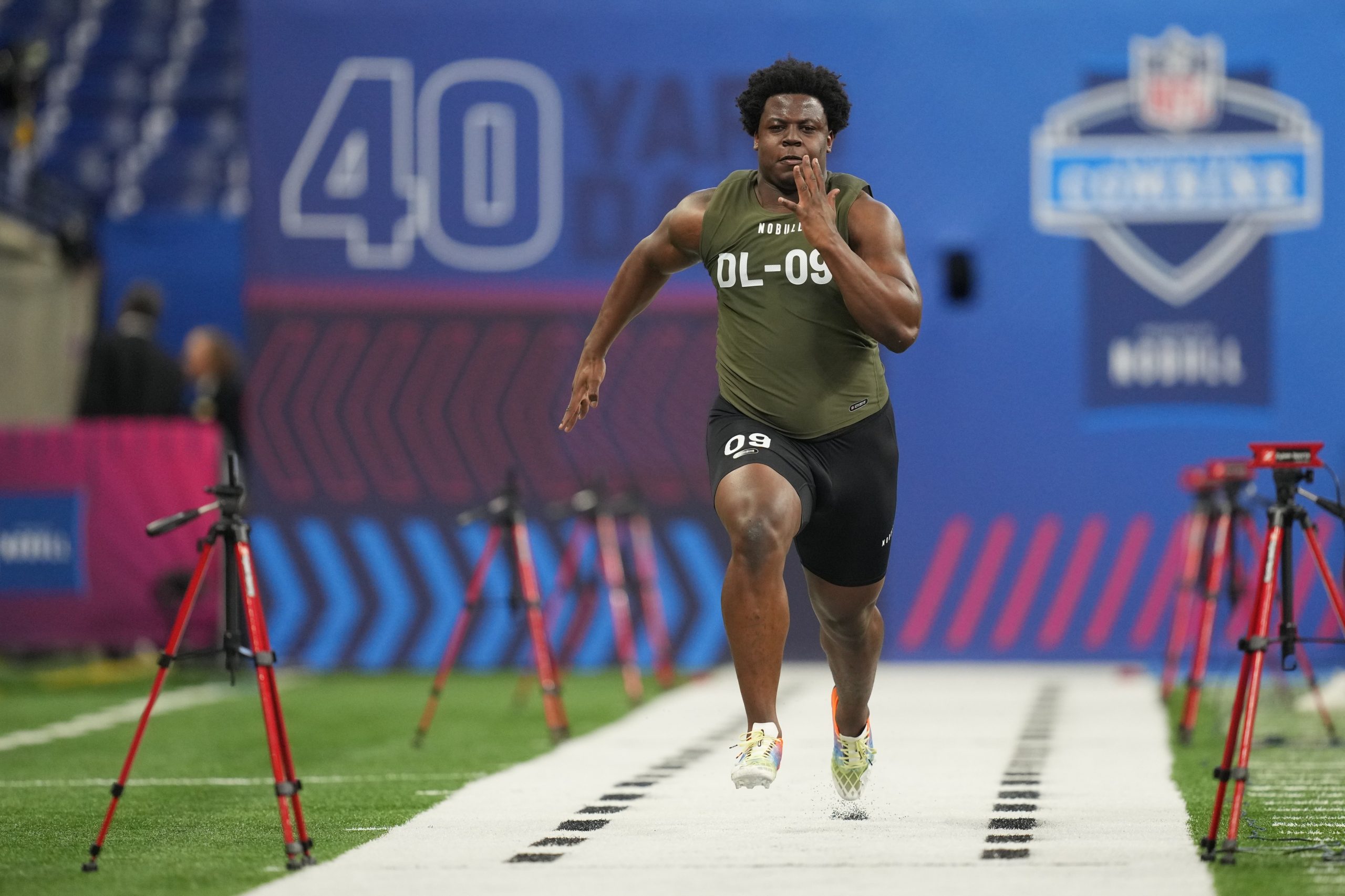 The latest results from the measurements and on-field workouts in Indianapolis. Click here to see the week's schedule and a full list of the participants along with their PFF grades from 2022.
---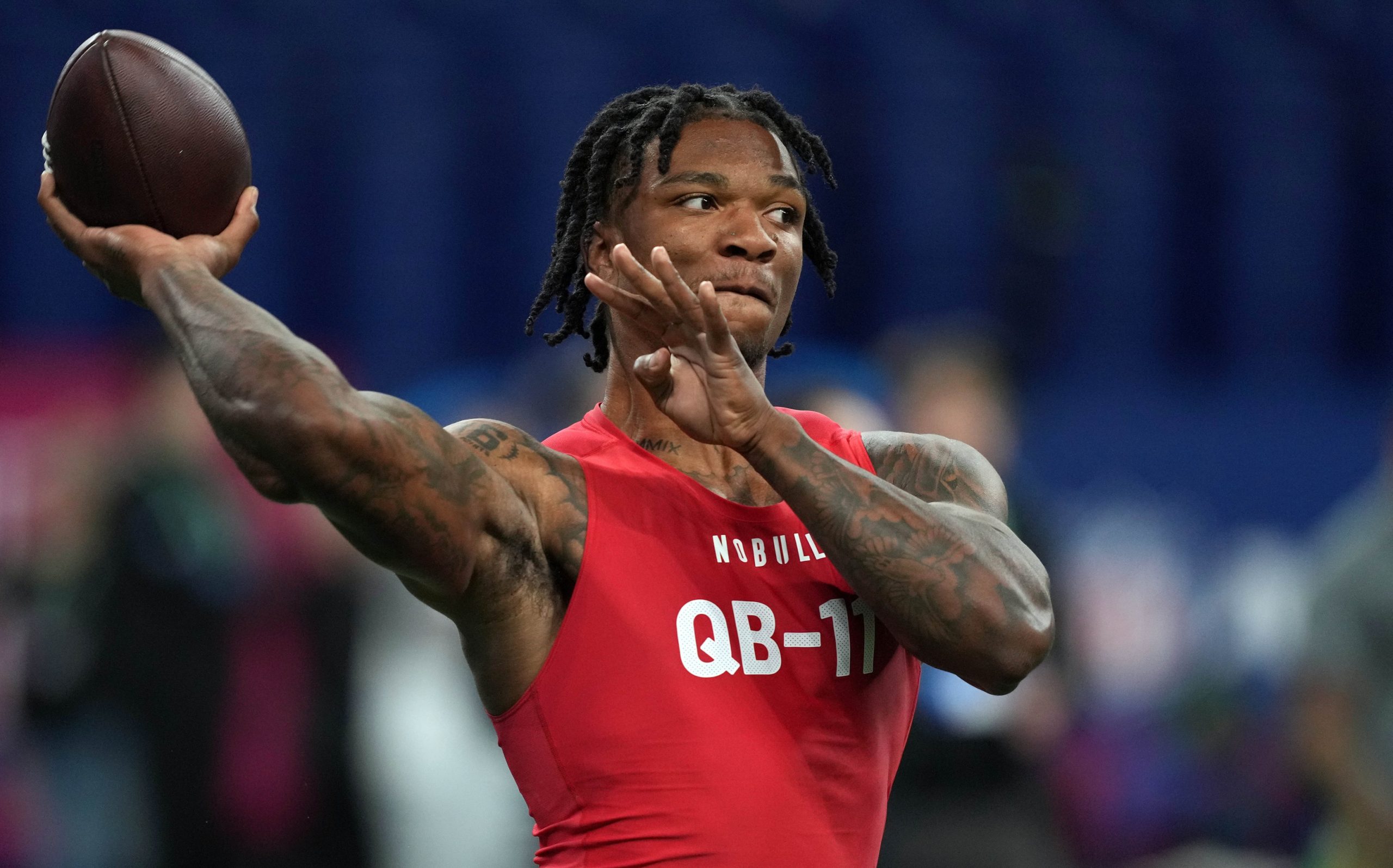 The highlight of the day was, without a doubt, Florida Gators quarterback Anthony Richardson. We knew he would be athletic — anyone who has watched one game of his could tell you that. But the caliber of athlete he showed this weekend was historic.
Richardson's 40.5-inch vertical jump and 10-foot-9 broad jump were both combine records for the quarterback position, and his official 4.43-second 40-yard dash was the fourth-fastest time among combine quarterbacks since 2003. That's all while measuring in at 6-foot-4 and 244 pounds. He not only lived up to the Cam Newton athletic comparisons; he exceeded them.
If your projected mock draft doesn't include Richardson in the top 10 at this point, it's wrong.
---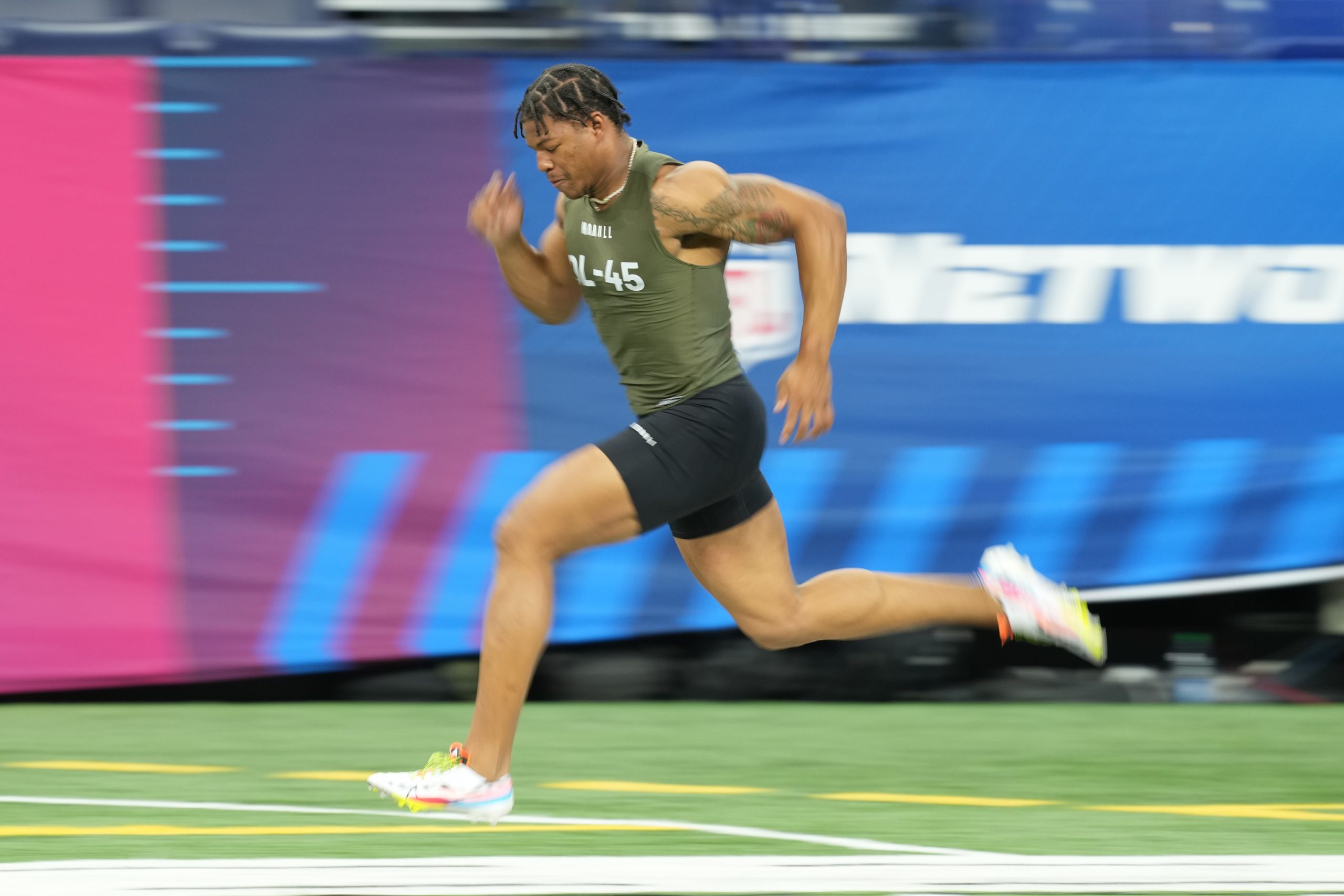 Wow, and I truly mean wow.
Nolan Smith may have measured in on the lighter side at 6-foot-2 and 238 pounds, but he made up for it with some wild testing numbers. His 4.39-second 40-yard dash and 1.52-second 10-yard split both place in the 99th percentile for edge rushers at the combine since 1999. His 41.5-inch vertical jump was the best among the group, also in the 98th percentile, and his 128-inch broad jump placed in the 95th percentile.
As a former No. 1 overall recruit for his athletic potential, it's safe to say he's living up to it. It's hard to imagine he'll get out of the top 15 in the 2023 NFL Draft now.
---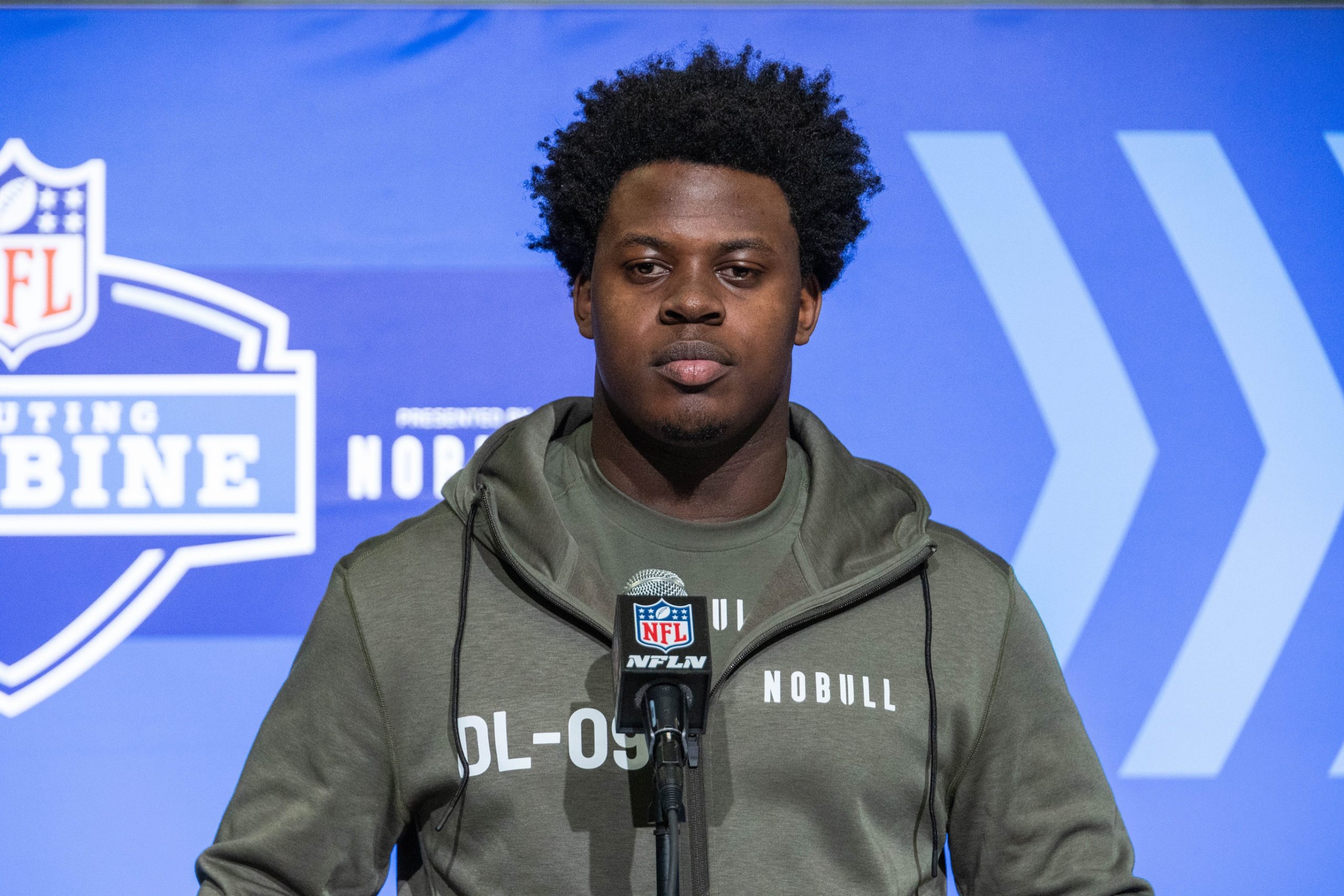 No player was more passionate at the podiums Wednesday than Nolan Smith, and that checks out with his reputation as a relentless worker and leader of the Georgia defense over the past two seasons.
Smith started his session by announcing he would be running the 40-yard dash as well as jumping the vertical and broad despite recovering from a pectoral injury that prematurely ended his 2022 season. The reason for wanting to still get out there this week was to prove his mantra: "hard work works."
Smith is listed at 6-foot-3 and 235 pounds, and yet he still finished the 2022 season with an 82.6 run-defense grade. In the clip above, he was asked about his mentality for defending the run, and you could hear the passion he has for the "dirty work" of playing the position.
Smith was a former No. 1 overall recruit for his athleticism, so we're excited to see how he tests on the field. But even before those numbers, he's already having a great week in Indy from his podium presence — something NFL teams will surely gravitate toward.
---