It's not often that a school can churn out two first-round prospects at the same position, but Iowa is loaded at tight end and they may have two first rounders in T.J. Hockenson and Noah Fant.
Coming into the season, it was Fant who received all of the hype, but Hockenson outperformed his teammate in 2018, vaulting himself to become the consensus top tight end in the draft. Both players have unique skillsets, and with the emergence of fellow Hawkeye, George Kittle, at the NFL level this past season, the comparison has begun between the trio of former Iowa tight ends. Here's a look.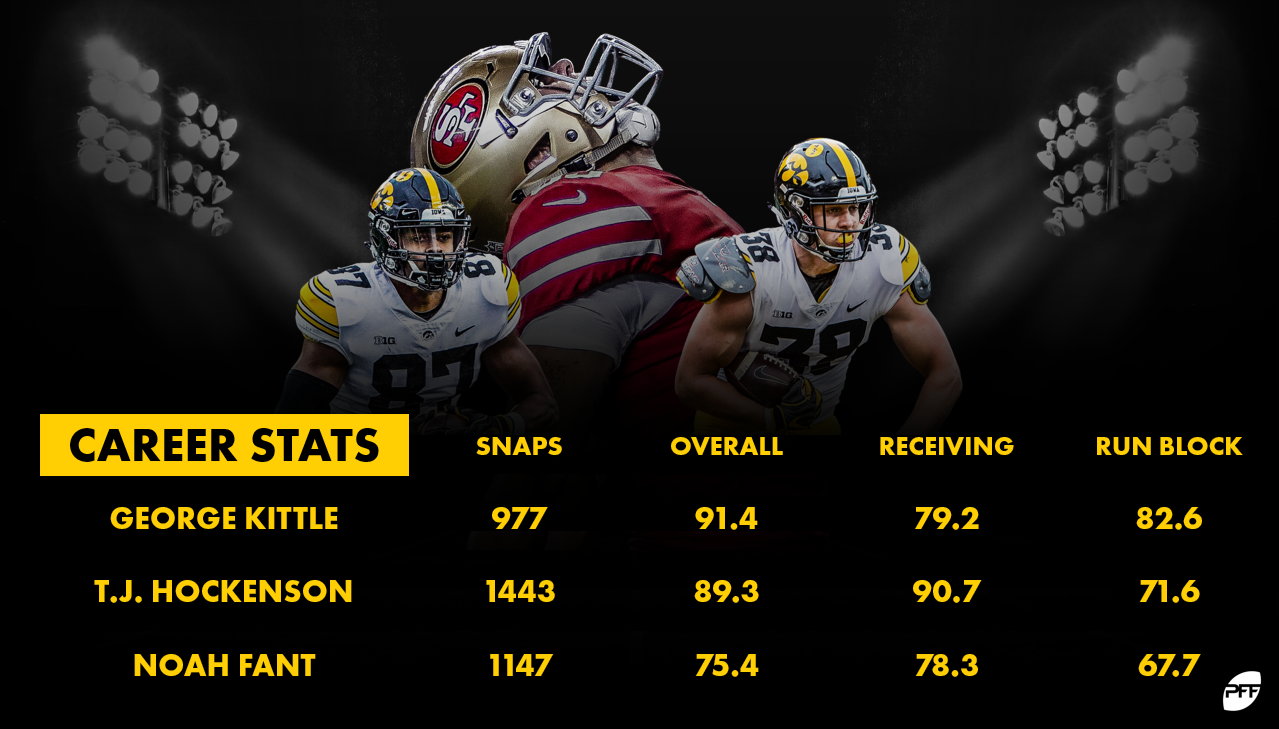 After the 2015 season, we called Kittle the best all-around tight end in the nation, and he has delivered with his record-setting 2018 season for the San Francisco 49ers. He owns the first and third-best season grades delivered by Iowa tight ends since PFF started grading back in 2014, but Hockenson is right there behind him with an impressive 2018 campaign. Hockenson is the best combination of receiving and run-blocking in this draft class as he finished with the No. 2 receiving grade in the nation at 90.8 and the No. 5 mark in the run game at 74.9. He's the definition of a complete tight end, from his route running and toughness in the middle of the field, to his tenacity as a run blocker. Hockenson's all-around game reminds most of Kittle who could stretch the seam or make any kind of run-block that the offense called for during his time at Iowa.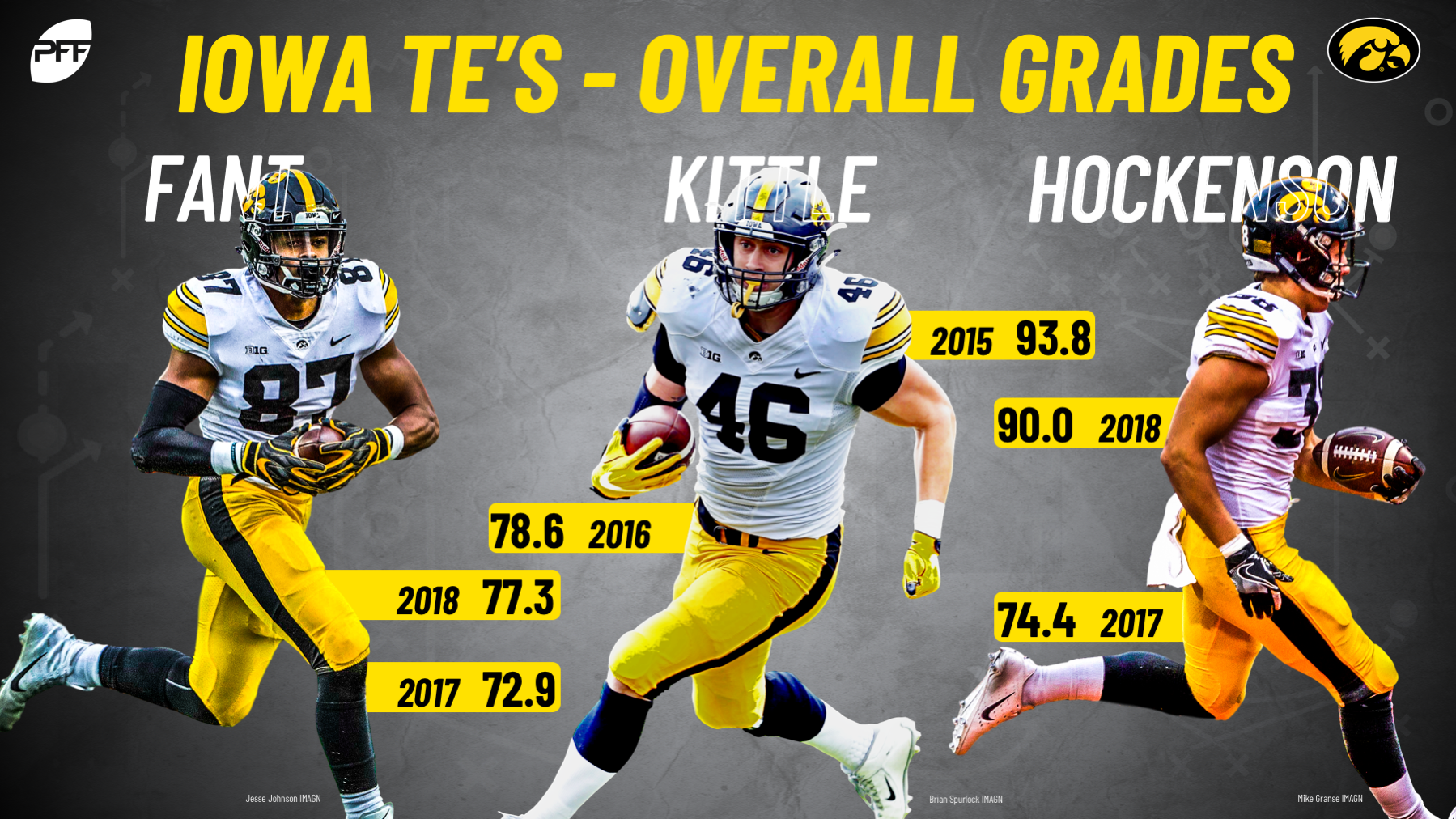 As for Fant, he brings a different style to the table as speed and athleticism are the names of his game. He ran a 4.5 40-yard dash at the NFL combine, and it shows up on the field as he accelerates into the defensive backfield like a wide receiver. Fant's movement skills will create mismatches for opposing defenses, and his big-play ability was evident in college as he finished with 21 "explosive" (15-plus yard) plays on 78 career catches. On the concerning end, Fant forced only three missed tackles in his career while dropping 13 passes and catching only four contested targets over the last two years.
What does it mean? Perhaps Fant is more of a vertical threat from in-line or in the slot, and he'll need to rely on his athleticism while working to do a better job of catching the ball consistently.  In the run game, Fant's quickness did him well in Iowa's zone-heavy attack as he's able to get into position efficiently, but he must do a better job of locating targets and sustaining blocks in order to get up to the level of either Hockenson or Kittle. Fant's best career run-blocking grade was 69.3 in 2017.
Hockenson's complete game should have him off the board first, while Fant can become an instant mismatch weapon as he looks to round out his game. Both players have high expectations to live up to as Kittle emerged as one of the league's best in 2018, and his college grading was a sign of things to come for the PFF All-Pro.
Expect Hockenson and Fant to become the two best players in a tight end class full of athletic, intriguing talents.