With the 58th selection of the 2018 NFL Draft, the Atlanta Falcons have selected Isaiah Oliver. The former Colorado cornerback was selected 58th overall after finishing the 2017 season with an 85.3 overall grade.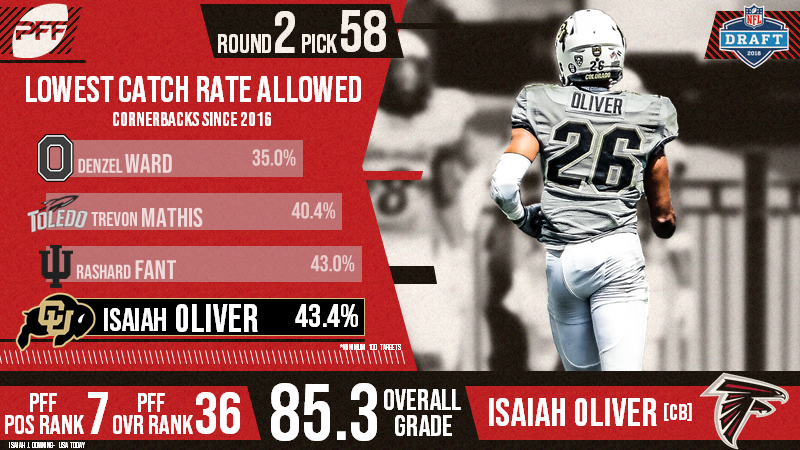 Allowed just 43.6 percent of passes thrown his way to be caught after allowing just 43.1 percent the season before.
Oliver recorded 18 total tackles on receptions, without missing a single tackle – the most among Power-5 draft-eligible cornerbacks.
2018 NFL Draft – Round 1: 1 | 2 | 3 | 4 | 5 | 6 | 7 | 8 | 9 | 10 | 11 | 12 | 13 | 14 | 15 | 16 | 17 | 18 | 19 | 20 | 21 | 22 | 23 | 24 | 25 | 26 | 27 | 28 | 29 | 30 | 31 | 32