Injuries in football are inevitable. Some players are more prone to them than others, and some players are just on the receiving end of an unlucky, freak injury. That said, there are a handful of prospects in the 2020 NFL Draft who suffered injuries as of late that have hindered their draft stock significantly — and even more so with the cancellation of pro days. Some of those players were looking to shine at their pro day and prove that the injury isn't going to affect them long-term. Still, they'll likely see a lower draft selection than they would if healthy.
At PFF, we think some of those players might fall more than they really should. With the help of PFF's advanced database and 1,100-plus page Draft Guide that is used by NFL teams (that you also can get access to), let's dive into those prospects and explain why the injuries shouldn't scare teams away from them:
Julian Okwara suffered a gruesome fractured fibula in Week 11 of this past season. Up until that point, Okwara was playing at an elite level as a pass-rusher in 2019 by owning a 90.4 PFF pass-rush grade that ranked 12th among FBS edge rushers. It isn't like Okwara was an unproven player prior to his 2019 — he was a near-elite pass-rusher in 2018, and when combining the last two years, he's among the best to take the field in college football. Okwara's two-year pass-rush grade ranks eighth among qualifying edge defenders, his 22.9% win rate is third and his 19.1% pressure rate is first by nearly a full percentage point (yes, even higher than Chase Young).
He has to work on his tackling — he missed nearly a third of his total tackling attempts in 2019 — but it's something we can live with given his proven dominance as a pass-rusher. Okwara's athletic makeup and explosiveness off the line is exactly what you want in an edge rusher. Not to mention, his bend is filthy. His injury will likely cause him to fall out of the first round, but we still firmly believe Okwara is a player to look at in the tail end of the first round.
There have been numerous injuries scattered throughout Laviska Shenault's career, one of which came when running the 40 at the NFL Scouting Combine, which caused him to clock a slower time than anticipated and resulted in surgery that has sidelined him for the last month. When healthy, though, it's clear Shenault is one of the best athletes on the field and one of the most dangerous.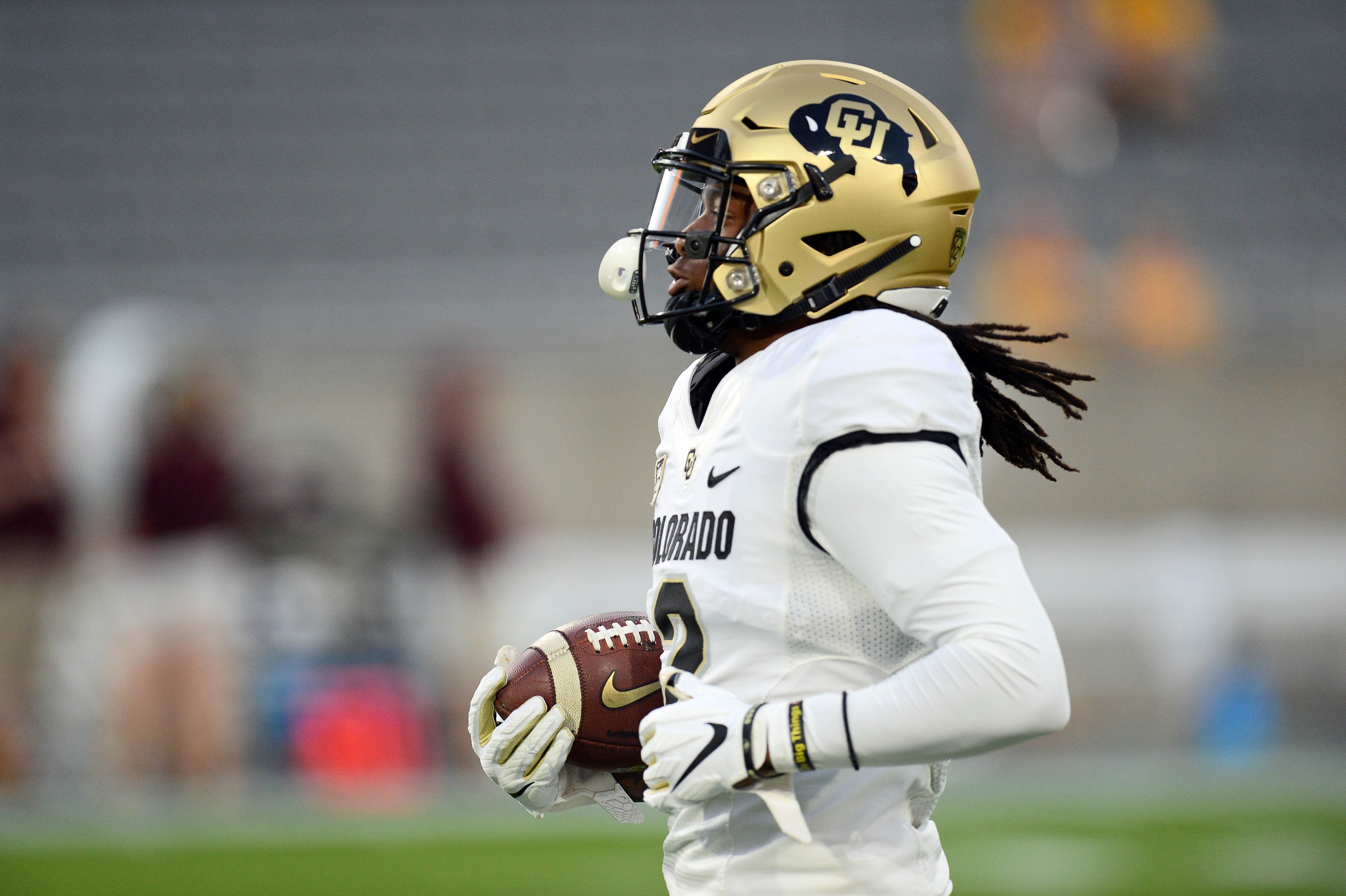 Shenault was electric with the ball in his hands, creating after the catch as well as any receiver in the country. He's broken a remarkable 44 tackles after the catch since 2018, which is the most in the FBS, and averaged 7.7 yards after catch per reception in that same span, leading the way to a two-year receiving grade that ranks third. Shenault saw an immense amount of success on screens/jet sweeps — he broke 26 of his 44 tackles on such targets, which was nine more than any other receiver, and averaged a whopping 10.8 yards after "catch" per "reception." In PFF's Draft Guide, our own Mike Renner compared him to Saquon Barkley. That's how dynamic he is with the ball in his hands. Even with all the injuries, he's worth taking in the middle of the first round.
Many thought Bryce Hall would declare after his 2018 junior season, as he performed at an elite level that year and was a great player even in the season prior. From 2017 to 2018, Hall recorded a two-year PFF grade that ranked fifth in the FBS. He surprised a lot of people by returning for his senior season, and then the absolute worst-case scenario happened — he suffered a season-ending ankle injury in Week 7 while covering a punt.
Opposing quarterbacks were scared to target Hall before he suffered the injury in 2019, as his coverage snaps played per target went from 5.7 to 8.2. His injury has caused him to fall drastically on everyone's boards, but his talent is too good to ignore. Hall's ball skills have been excellent throughout his career with the Cavaliers. Over the past three seasons, he has forced an incompletion on 24.8% of his targets, which is tied for fourth among cornerbacks to see 100 targets in coverage. He has a knack for the ball and rarely lost on the bevy of contested targets he forced. Of his 44 contested targets since 2017, Hall has allowed just 18.2% to be caught (first) and forced an incompletion on 70.5% (first by nearly five percentage points). He's the perfect fit for any Cover-3 defense.
By playing in only five games over the past two seasons and missing all of 2016 due to various injuries, Netane Muti isn't even a top-five guard in this class by some experts in the media. In the eyes of PFF, though, he is by far the No. 1 interior offensive lineman in the 2020 NFL Draft. When on the field, Muti has been lights out. He has logged 1,273 snaps over the course of his career and owned an 85.4 pass-blocking grade and an 82.2 run-blocking grade — both of which are at a top-10 level.
The most telling variable to evaluate how good an offensive lineman is in pass-protection is looking at their true pass sets (i.e. standard quarterback dropbacks with no screens, quick passes or play-action), and Muti checks the box there. He allowed just a 2.6% pressure rate on such plays in his three seasons, which cracked the top 15. He was also one of 14 guards to have at least 230 true pass sets and not allow a single sack. He'll likely be one of the biggest steals in the draft.
Antoine Winfield isn't coming off an injury, but he belongs on this list considering he had to obtain a medical redshirt in both 2017 and 2018. Winfield then had one of the best comeback years of the 2019 season, posting an 89.2 coverage grade while forcing as many incompletions and interceptions combined than total first downs allowed in coverage (nine each). He even provided value as a blitzer, recording nine pressures on 20 pass-rush reps. Winfield clearly has the ball skills needed to succeed as a safety at the next level and was an elite player when playing the single-high role, not allowing a single catch while intercepting three passes. Winfield's instincts are unlike any other safety in the class.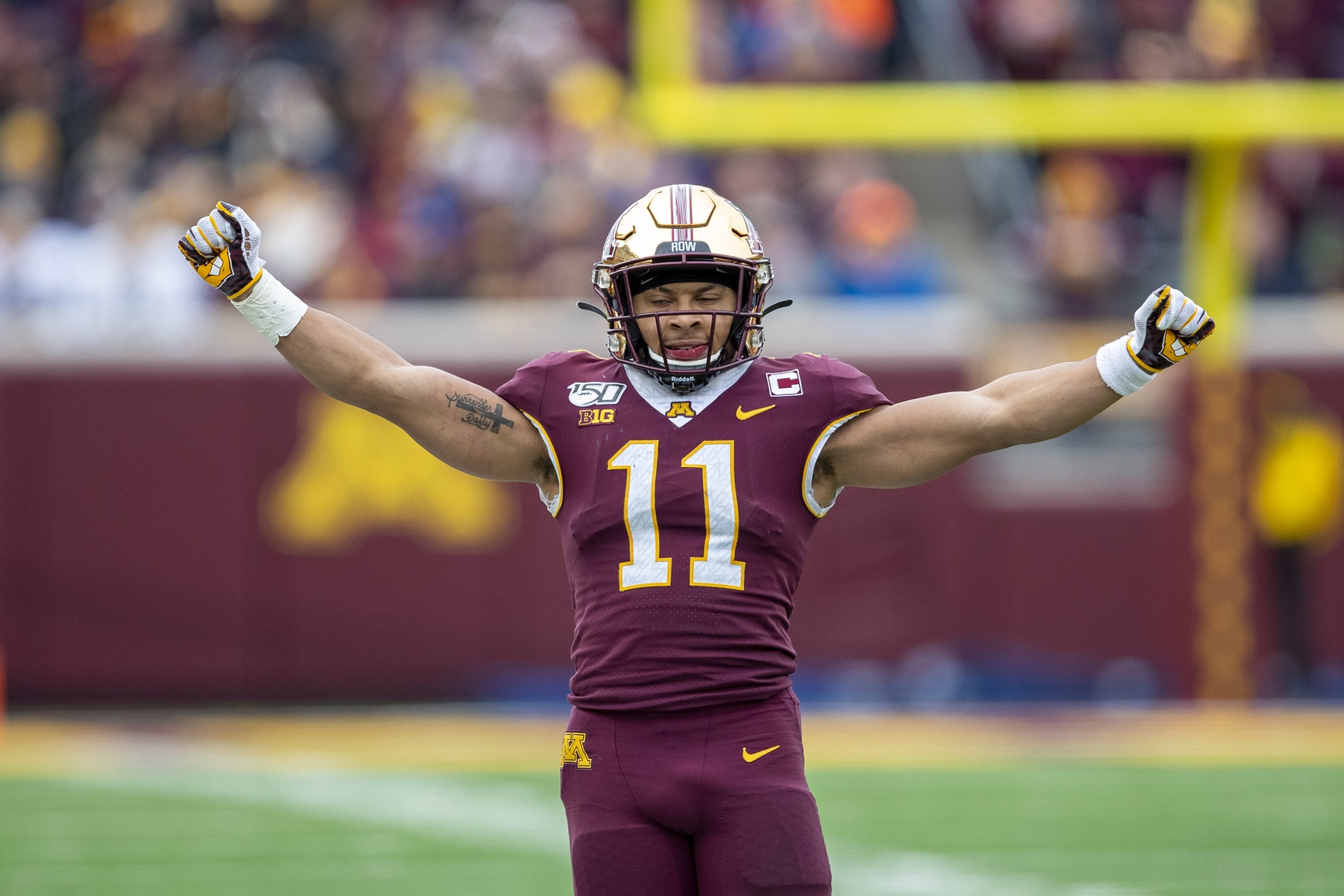 First and foremost, Tua Tagovailoa's injury was a gruesome one that some doctors have said could have long-term implications down the road. The reports as of late have been positive, though, so we move forward with him being the third-best prospect in this class and by far the second-best quarterback. There have been some rumors swirling that there is a real possibility Justin Herbert could go before Tagovailoa in the NFL Draft, but that'd be a bold and crazy move to make even with the injury.
In his final two seasons as the Crimson Tide's signal-caller, Tagovailoa produced elite 90.0-plus grades in each season, which made him one of just two quarterbacks in the FBS to accomplish such a feat (Clemson's Trevor Lawrence was the other). He may have benefited from an elite receiving unit, but Tagovailoa displayed pinpoint accuracy over the last pwo years. Removing throws behind the line of scrimmage, Tagovailoa's rate of perfectly placed passes ranked first. His decision making is sharp, too, as he posted the 11th-best rate of negatively graded throws over the past two seasons. Joe Burrow might be the number one quarterback of the 2020 draft class and the best prospect we have ever evaluated, but Tagovailoa is right behind him with a large gap between him and third and is still one of the top 10 prospects we have ever seen — even with his injury.