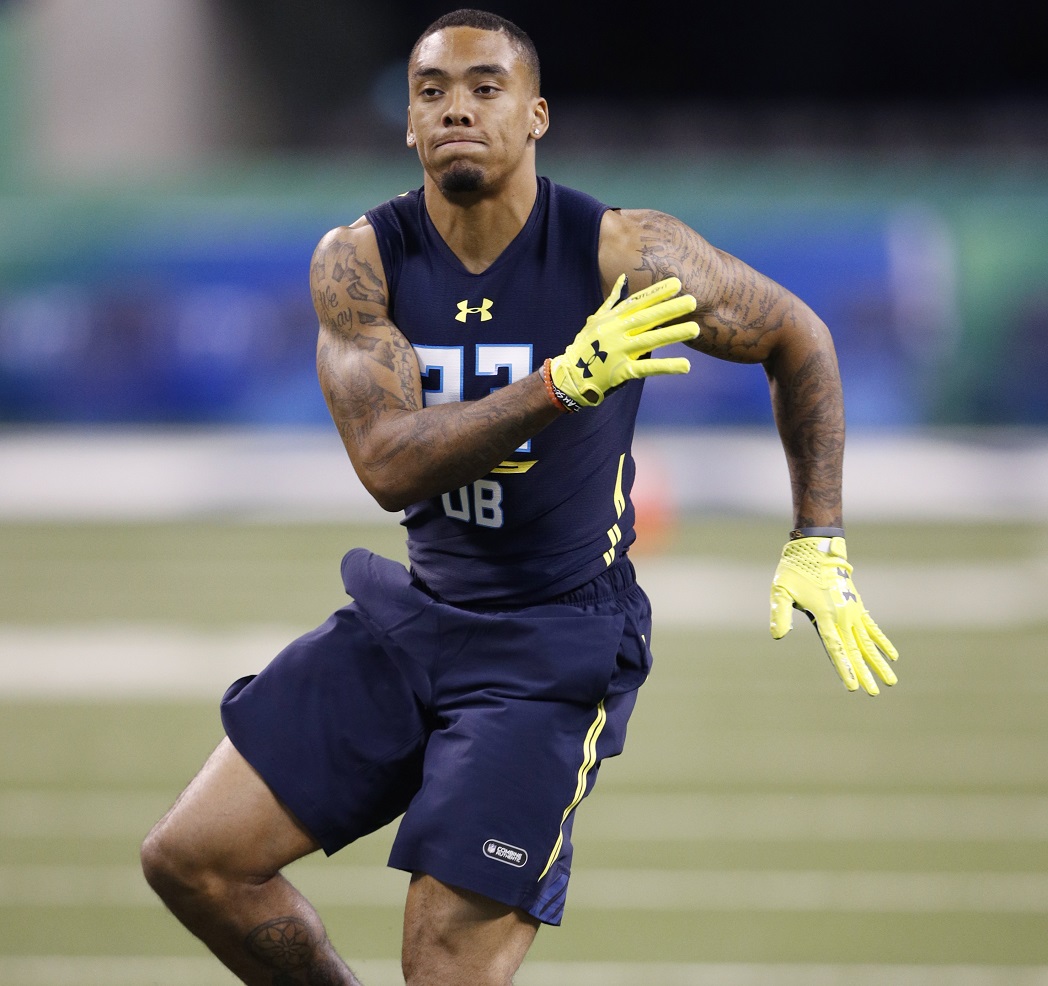 INDIANAPOLIS, IN - MARCH 06: Defensive back Brendan Langley of Lamar in action during day six of the NFL Combine at Lucas Oil Stadium on March 6, 2017 in Indianapolis, Indiana. (Photo by Joe Robbins/Getty Images)
The Denver Broncos used the 101st overall selection of the 2017 NFL Draft to select corner Brendan Langley.
Langley played at Lamar last year, an FCS team. He played 113 snaps of FBS football at Georgia in 2014, allowing four catches on eight targets for 25 yards, a touchdown and a pass defense.
Langley was decent in one-on-one drills at the Senior Bowl practices, allowing three catches on five targets for 25 yards and a touchdown.
He struggled more in the Senior Bowl game itself, allowing three catches on six targets for 55 yards and a touchdown, but also made an interception.
The Broncos have arguably the best secondary players in the entire NFL, but as they get older they'll need to develop replacements. Langley is a very raw prospect who will not need to see much playing time in his first year or two, but could benefit from learning from guys like Chris Harris Jr. and Aqib Talib as he develops down the road.