The Senior Bowl is the premier postseason all-star game for college prospects, providing one last chance to see the nation's top talent in a competitive on-field situation. While it's important not to overweight one week of practice and a few game reps, the opportunity to see top players practice against the peers is extremely valuable, and it counts as at least a part of the overall evaluation. For the second straight year, PFF will be grading each and every practice rep, and that information will soon be available for public consumption, adding yet another layer of important data to the evaluation process. Here are the top players heading into Senior Bowl week.
1. Desmond King, CB, Iowa
King capped his career with an 86.2 overall grade, good for 14th in the nation, after finishing with an 82.6 overall grade in 2014 and an 87.2 mark in 2015. That consistency has put King at No. 10 on the latest PFF Draft Board as he's been excellent in zone coverage and his ball skills have led to 14 interceptions and 24 pass breakups over the last three years. King has a good feel for the game, but there are still some questions about his ability to hold up in press coverage and the Senior Bowl is a perfect week for King to prove his doubters wrong with a strong showing in one-on-ones and team drills.
2. Jourdan Lewis, CB, Michigan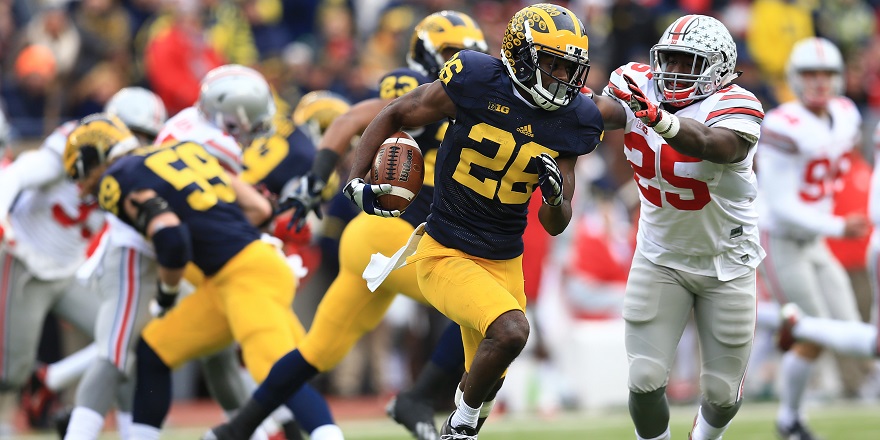 There are doubters to Lewis' game as well, as he's listed at 5-foot-10, on the shorter side for what the NFL is looking for in their cornerbacks. Still, Lewis has been one of the nation's best cornerbacks over the last two years, finishing 2016 with a strong 84.0 grade after posting an outstanding 89.0 mark in 2015 that ranked second in the nation. While the NFL may be looking for longer corners, they still need defenders capable of matching the shiftier route-running receivers in the league, and that's where Lewis fits in. He can be overmatched by bigger receivers, but his ability to mirror the better route-runners should be valuable at the next level.
3. Tre'Davious White, CB, LSU
Another cornerback speaks to the depth of the positon in this draft. White had strong seasons in 2014 and 2016 with more of an average effort in 2015, but his bounceback 2016 showed that he's capable of staying with receivers both on the outside and in the slot. He led the nation with a 90.5 overall grade, allowing just 41.7 percent of his targets to be completed while tying for third in the nation with 12 pass breakups. White has enough size that he won't be relegated to the slot in most systems, and that versatility should make him even more valuable during the draft process.
4. O.J. Howard, TE, Alabama
The top-graded run-blocking tight end in the draft is sitting on a mound of potential receiving ability, one reason Alabama fans were begging for Howard to get more opportunities in the passing game throughout his career in Tuscaloosa. Howard has the speed to stretch the middle of the defense and the size and athleticism to win his matchups with opposing linebackers and safeties. His work in the run game — whether in-line or on the move — makes him the best all-around tight end in the draft, and expect even more receiving production out of him once an NFL team looks to feature his skillset.
5. Forrest Lamp, OT, Western Kentucky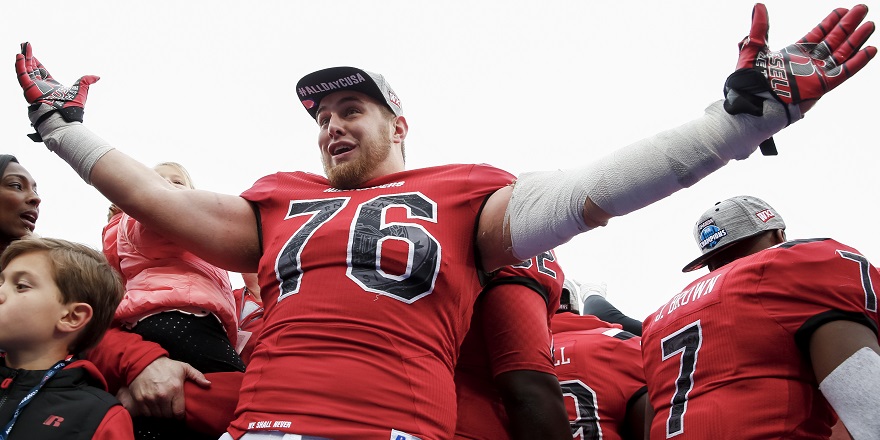 We've loved Lamp for a while at PFF after he ranked fourth among the nation's offensive tackles in 2014 and second in 2015 before capping his career with the nation's top grade at 88.2 in 2016. He's a smooth pass protector, allowing only four pressures all season, and he can make all the necessary blocks in the run game. He's adept at getting to the second level and creating movement at the line of scrimmage, though despite his success, a lack of ideal frame may push Lamp to guard at the next level. Regardless, he's talented and his showcase game came early in 2016 when he more than held his own against Alabama's loaded defensive front. The week in Mobile is just another chance to show off his talent and build the already-rising first-round hype.
6. Jordan Willis, Edge, Kansas State
The top-graded edge defender in the nation at 94.3, Willis dominated Big 12 offensive tackles, accumulating 15 sacks, eight QB hits and 57 hurries on 524 rushes. He did much of his damage against lesser right tackles, and that's not to take anything away from an incredible season, but Senior Bowl week is perfect opportunity to show his worth against better competition. Willis did a fine job in the run game as well, working more as a disruptor than as a finisher, and even in a deep class of edge defenders, keep an eye on Willis climbing his way toward the top of the pack.
7. Dawuane Smoot, Edge, Illinois
A potential first-round candidate coming into the season, inconsistency has been the norm for Smoot throughout his career. In 2015, he started slow before going on a tear down the stretch that saw him post the top grade among the nation's edge defenders from Week 6 through the end of the season. While 2016 was not quite the linear breakdown, Smoot started slow and had seven separate games in which he picked up three or fewer pressures. His good games are dominant, all adding up to an 85.8 grade that ranked 21st in the nation, but the week-to-week inconsistency remains a big question mark for Smoot.
8. Ryan Anderson, Edge, Alabama
Yet another edge defender, Anderson did not receive the same hype as explosive teammate, Tim Williams, but the production has been right there with him. He graded at 83.8 in 2015 and 83.2 in 2016, showing the power to block-shedding skills to play the run on the edge while getting after the quarterback at a high rate. Anderson has picked up 22 sacks, 27 QB hits, and 80 hurries on only 703 rushes over the last three years, and classic 3-4 teams will be keeping a close eye on him this draft season.
9. Nate Gerry, S, Nebraska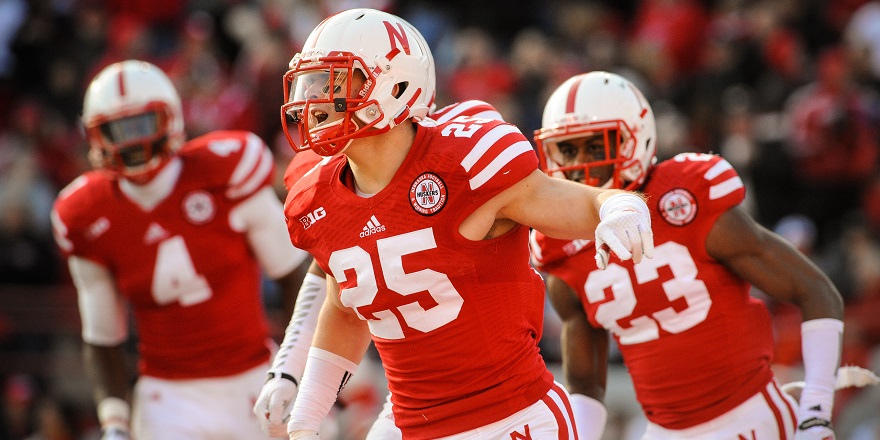 The nation's No. 2-graded safety in coverage in both 2014 and in 2016, Gerry breaks on the ball as well as any safety in the class. He's picked off 13 passes and gotten his hands on 11 more over the last three years, showing his playmaking skills on the back end. Gerry cut down on his missed tackles in 2016, finishing with seven after combining to miss 25 over 2014 and 2015, and that improvement was important in his development as an all-around player. The safety class appears to be deep, and Gerry looked like a viable option for teams playing more two-high safety looks.
10. Kareem Hunt, RB, Toledo
Our top-graded running back last year at 94.5 overall, Hunt has a knack for making defenders miss and maximizing the yardage for each play. He plays with great balance, often causing defenders to bounce off him, leading to his forcing 76 missed tackles on the ground, second-highest in the nation. He's proficient in the pass game as well, catching the ball and getting upfield quickly with dangerous open-field ability. Senior Bowl practice is not always the best place for a running back to shine, but keep an eye on Hunt in the game as he looks to state his case in a deep running back class.