The grades are starting to take shape across the nation as certain players have lived up to expectations and others have exceeded them. There are a number of players who have elevated their stock in the early going and conference play will help to sort out the real from the fake in the coming weeks.
Here's a look at four prospects that have caught our eye in recent weeks:
1. Mitch Trubisky, QB, North Carolina
We highlighted Trubisky as a potential breakout player this season and he's off to a good start. His game against Pittsburgh last weekend highlighted his arm as he drove the ball to the sideline with velocity and showed touch on the deep ball. Whether it was a corner route thrown on the money, a deep out with anticipation or a back shoulder attempt thrown with good velocity where only his receiver could get it, Trubisky showed off impressive tools throughout the game.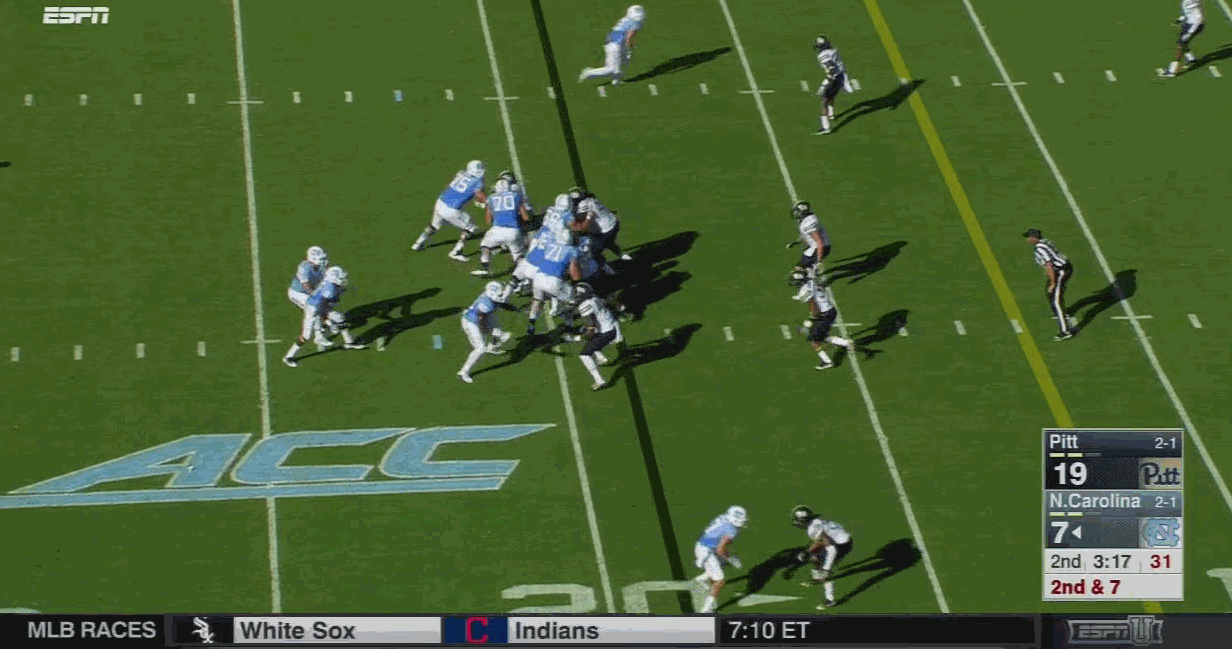 There's still room for Trubisky to grow from within the pocket as he's often late to feel pressure and mechanical when trying to escape it, but there will also be times he breaks free from sacks or maneuvers out of the pocket in order to extend a play. More experience should help in that area. Through four games, Trubisky is one of the nation's top-graded signal callers and he has the stats to back it up as he has the nation's second-highest completion percentage at 74.5 percent to go with 10 touchdowns and no interceptions. A screen-heavy offense and an outstanding array of pass catchers have certainly helped his cause, but Trubisky is primed to make some noise as he heads into the meat of ACC play.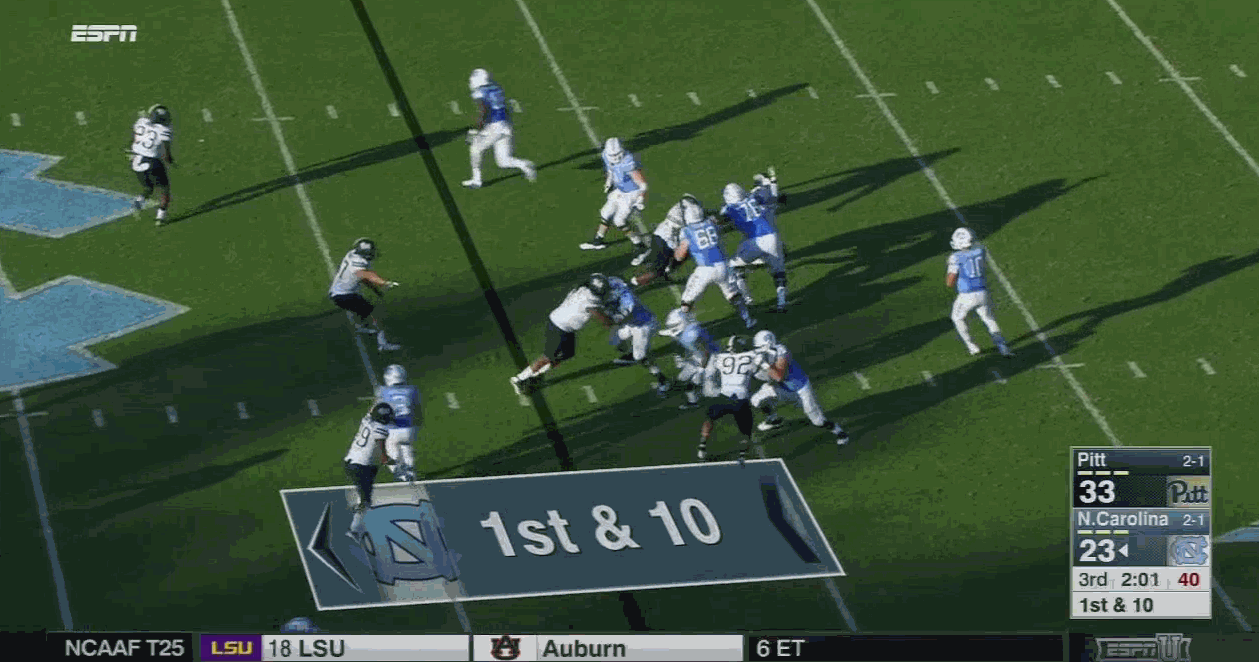 2. Ejuan Price, Edge defender, Pittsburgh
An undersized disruptor for the Pittsburgh defense, Price has lit up the stat sheet through four weeks with seven sacks, seven QB hits and 13 hurries on his 156 rushes. He owns the nation's No. 2 pass rush grade at 88.1, a big step forward from last year's 80.3 mark. He can be a bit reckless in the run game, often overpursuing plays, but just as he showed against North Carolina last weekend, his quickness can get into the backfield to disrupt plays. He side-stepped right tackle Jon Heck to blow up a jet sweep against the Tar Heels, leading to an early safety. With good burst off the line and quick hands to shed blocks, Price is a pass-rusher to watch in the coming weeks.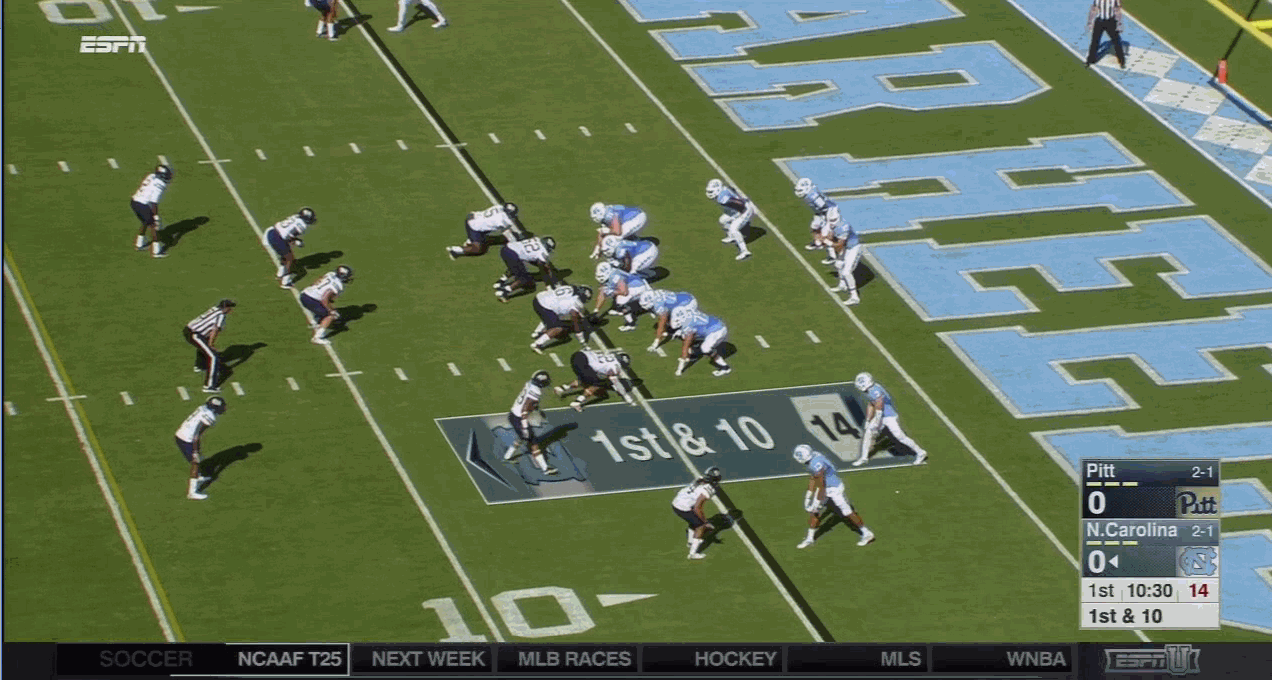 3. Steven Richardson, Defensive Interior, Minnesota
Speaking of undersized defensive linemen, Richardson has been giving centers fits from the nose tackle position this season and his 89.0 overall grade ranks second in the nation among interior defensive linemen. He uses a quick first step to get into the center's pads and from the nose tackle spot and he fires out low to shoot gaps to disrupt plays in the backfield. At 6-0 291 pounds, Richardson may get passed over by NFL teams looking for bigger interior linemen, but it's hard to ignore his early-season production that has included monster games against Oregon State and again last weekend against Colorado State. He's been a strong pass-rusher each of the last two seasons, but it's his work in the run game that has been elevated to match, and this development has been crucial for Minnesota's defense.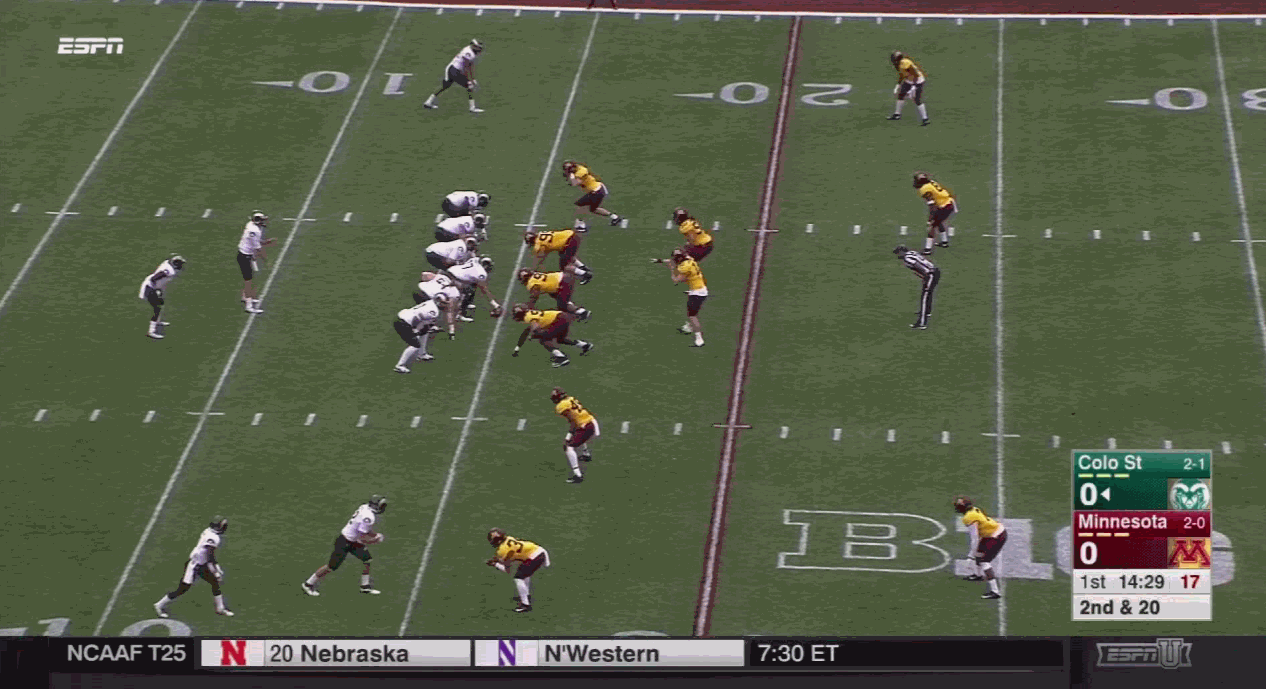 4. Breon Borders, CB, Duke
Borders was solid last season for Duke and he started the season in dominant fashion before coming back down to Earth last weekend against Notre Dame. For the year, Borders has surrendered only 10 catches on 25 targets, though they've gone for 182 yards (18.2 yards per completion). He's gotten his hands on five passes and intercepted two more, but that interception total should be much higher as he's missed multiple opportunities.
Borders has done a fine job in press coverage, often mirroring receiver routes and making plays on the ball. Some of his worst plays have come in off coverage, but he still shows the movement skills to succeed while playing multiple coverages. Borders had a dominant game against Northwestern in which he finished with four passes defensed and he flashed plenty of that ability last weekend against Notre Dame, knocking away another. He also gave up seven catches for 103 yards and a score, so it was an up and down day in his first major test.
Overall, Borders has turned heads in the early going and there's enough there between his on-field performance and 6-foot frame to garner a close watch the rest of the season.