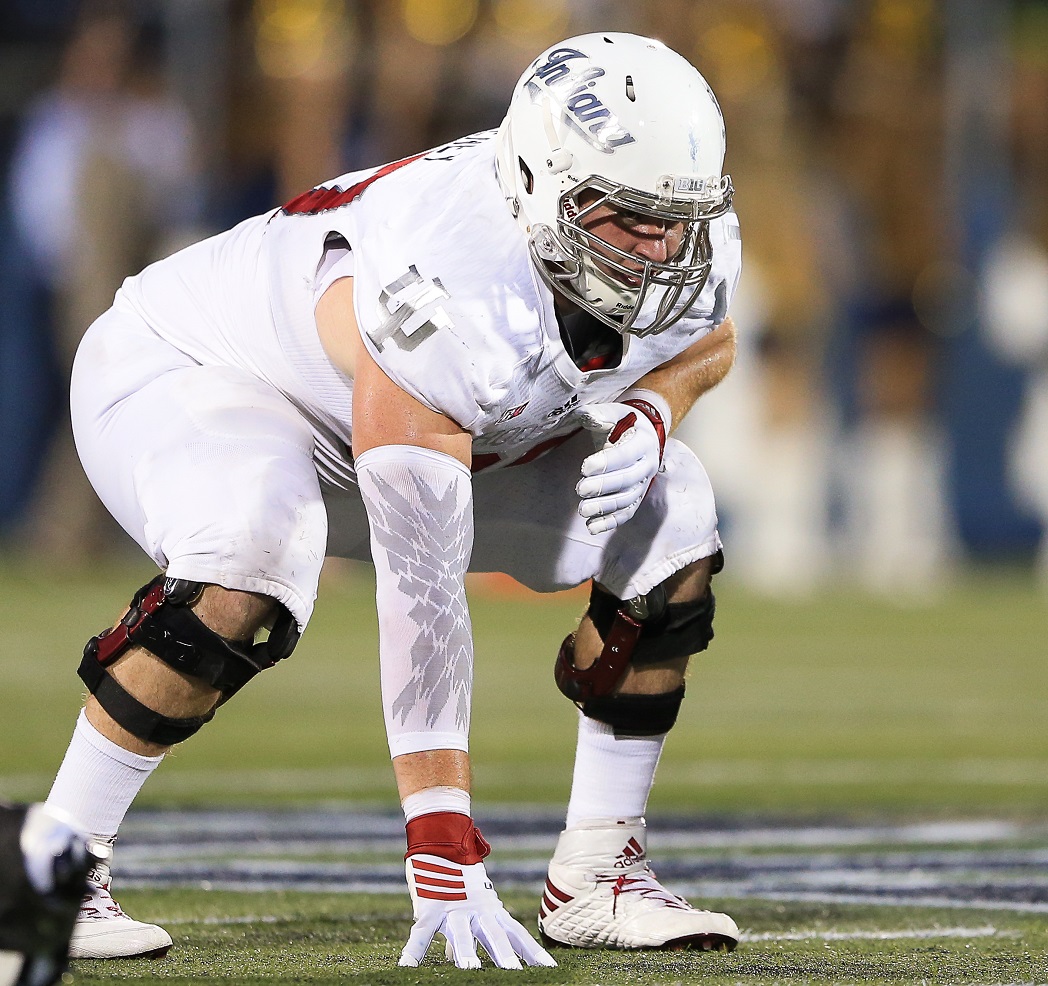 MIAMI, FL - SEPTEMBER 01: Dan Feeney #67 of the Indiana Hoosiers in action during the game against the FIU Panthers at FIU Stadium on September 1, 2016 in Miami, Florida. (Photo by Rob Foldy/Getty Images)
The Los Angeles Chargers selected Indiana guard Dan Feeney with the 71st pick in the 2017 NFL draft Friday.
The Chargers select guards with back-to-back picks in the second round as they selected Western Kentucky's Forrest Lamp earlier on Day 2.
Although he played both guard and offensive tackle for the Hoosiers, Feeney is expected to play solely at guard at the next level.
While he somewhat struggled late in the season playing tackle, Feeney was off to a good start to the 2016 season as he played well in pass protection and was even better in run-blocking at right guard.
Furthermore, at guard Feeney was excellent on pass-blocking snaps too since he gave up only one pressure on 148 pass-blocking snaps in the guard position in 2016.