There is no shortage of former five-star recruits in the 2022 NFL Draft.
In total, 15 of the 34 five-star recruits from the 2019 recruiting cycle opted to declare for the 2022 draft, and many of those 15 will likely come off the board in either the first or second round.
Let's take a look at the five-star recruits from the 2019 and 2018 recruiting cycles who will be drafted this April.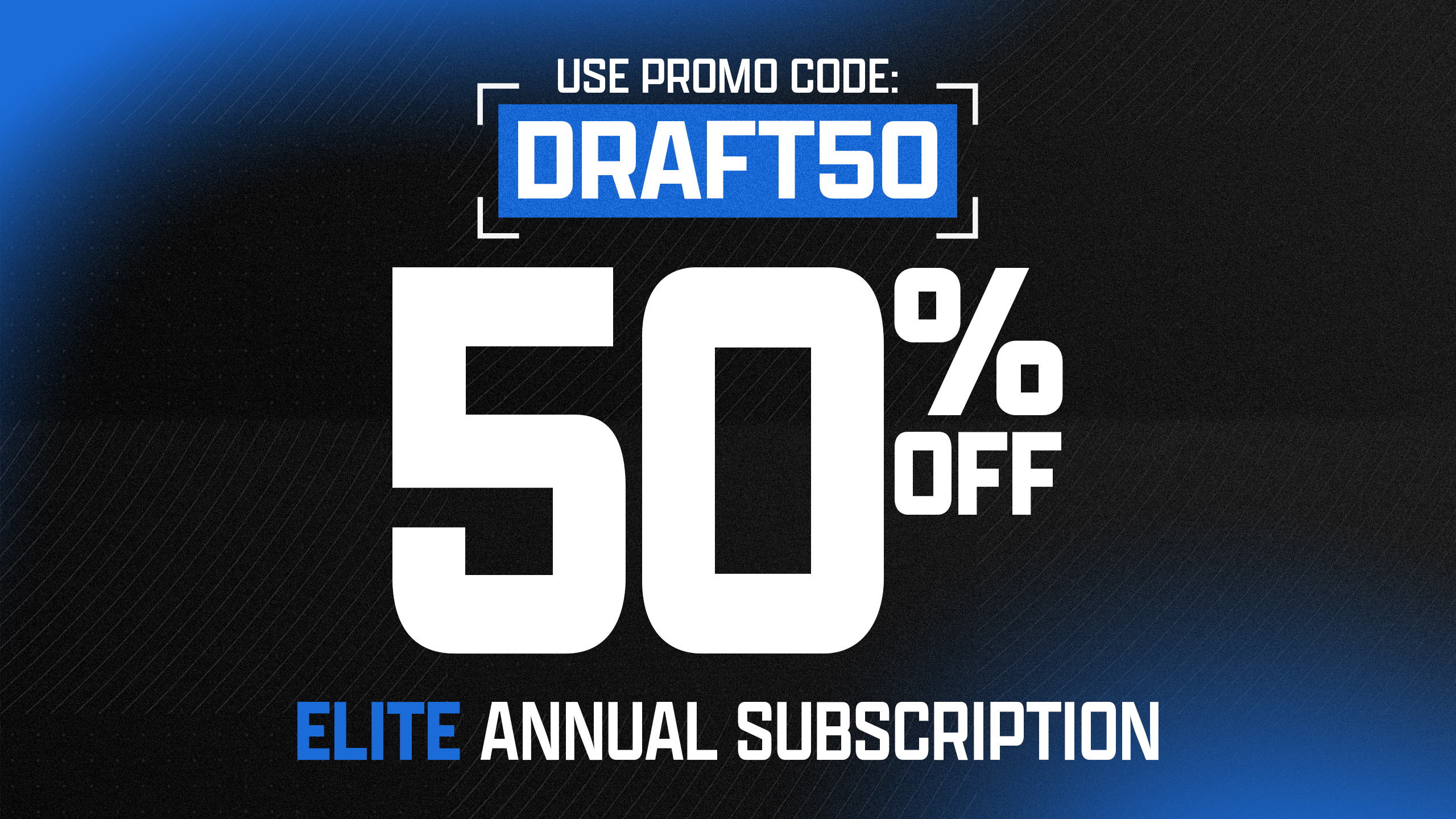 247 Composite Rating: 2nd
Draft Projection: Top 5
Thibodeaux has lived up to the lofty expectations placed on him as one of the highest-ranked recruits of the 2019 cycle. He may not be the most refined pass-rusher in the 2022 draft class, but that didn't stop the 6-foot-4, 251-pounder from earning a 91.5 pass-rush grade last season — and that's including the games in which the opposing offense schemed away from him.
Thibodeaux boasts all the tools NFL teams desire on the edge and showed improvement throughout his college career. If he can continue on that path of refinement, he can reach NFL All-Pro status.
247 Composite Rating: 3rd
Draft Projection: Top 15
Between illness, a leg injury and a recent foot injury, Stingley has played in only 10 games since 2020, which has facilitated his slide from expected top-three pick to fringe top-10 selection. However, the 6-foot, 190-pound corner has now recovered from a Lisfranc injury and just put up a strong pro day, so he could be back inside the top 10 — where he belongs.
The LSU corner produced the best true freshman season of the PFF College era in 2019 when he posted a 91.7 PFF grade, recording 21 combined interceptions and pass breakups while allowing a 38% catch rate when targeted.
The narrative that "Stingley got worse" after returning from injury in 2020 and 2021 just isn't true, as PFF's Seth Galina broke down last month. The former five-star has the tools and ceiling to be one of the NFL's best cover cornerbacks.
247 Composite Rating: 7th
Draft Projection: Top 10
Neal's physical tools are off the charts, so it's no wonder why he earned the top spot on Bruce Feldman's Freaks List this past offseason. Pair that with consistent top-tier production in the most challenging conference in the country, and you have yourself a top-10 pick in the 2022 NFL Draft.
The 6-foot-8, 337-pounder earned an 83.7 PFF grade at right tackle in 2020 before posting an 85.8 mark at left tackle in 2021. He allowed one pressure or less in 21 games over that span, more than any other tackle in the country.
247 Composite Rating: 14th
Draft Projection: Round 1-2
Hill has the athleticism, solid collegiate production and versatility that can be attractive to NFL teams. While he didn't stray too far from his role as a slot defender in college, he has the skill set to be used in several roles or even serve as a primary deep safety in the NFL. From 2020 to 2021, the 6-foot, 191-pounder produced a top-10 slot coverage grade among Power Five defensive backs.
247 Composite Rating: 15th
Draft Projection: Round 1-2
Unfortunately, Green was one of the biggest disappointments of the 2022 NFL Scouting Combine, as he ranked below the 25th percentile in the bench (20 reps), vertical (26 inches) and pro agility (5.12 seconds) while sitting near average in the 40-yard dash (5.24 seconds), 10-yard split (1.80 seconds) and broad jump (8 feet, 6 inches).
Still, the Texas A&M product measured in at 6-foot-4 and 323 pounds with 34.13-inch arms, giving him an intriguing frame, and he has enough quality tape to warrant a late Round 1 or early Round 2 pick. He allowed multiple pressures in just one of his 12 games this past season while recording an impressive 83.6 run-block grade. He is also one of the most versatile linemen in the class, as he started at every offensive line position outside of center last season.
247 Composite Rating: 16th
Draft Projection: Round 2
Leal is a tweener at 6-foot-4 and 282 pounds: He performed very well playing on the edge over the last couple of seasons but struggled to make an impact when he kicked inside. The Texas A&M Aggie owns a 63.5 PFF grade from the interior since 2020 but an 83.2 mark from the edge.
The problem is that he's not playing on the edge at the NFL level at his size. He has the tools to bet on, though, especially for a well-rounded team in Round 2. If he's going to make an impact in the NFL, it's probably going to take some time.
247 Composite Rating: 18th
Draft Projection: Round 2-3
Smith is a freaky mover for a 6-foot-4, 250-pounder. The Penn State product also has a massive wingspan at 81.5 inches and posted a 4.52-second 40-yard dash, 38-inch vertical and 128-inch broad jump at the NFL Scouting Combine. He's such an athlete that Penn State was comfortable throwing him in the overhang job before 2021.
The downside is that Smith is just a collection of tools and traits right now. He has a lot to work on across his game, evidenced by his 59.7 PFF grade in 2021.
247 Composite Rating: 19th
Draft Projection: Mid-to-Late Round 1
Any defense predicated on pressure will want Dean and his flawless blitzing technique. But not only is he a weapon in the pass rush, he's also a playmaker in coverage. Last season, the Georgia product became the only off-ball linebacker in the PFF College era to earn a 90.0-plus single-season PFF grade in coverage and as a pass-rusher.
The 5-foot-11, 229-pound off-ball linebacker racked up 31 pressures and 15 passing stops in 2021, top-10 marks among Power Five linebackers. He also ranked sixth in the Power Five in pass-rush win rate (22.3%), allowed a first down at the lowest rate among linebackers (13.5%) and didn't surrender a single touchdown. Dean may be on the "smaller" side, but it shouldn't be that big of an issue in the NFL, given his skill set.
247 Composite Rating: 20th
Draft Projection: Top 15
Wilson is coming off back-to-back 80.0-plus PFF grades and makes his mark as an elite route-runner. He pairs that with top-notch body control and an innate ability to shake guys in the open field. The physical aspect of the 6-foot, 183-pound receiver's game is a concern, but it shouldn't be enough to prevent him from sliding further than 11th overall in the 2022 NFL Draft. His game should allow him to have immediate success in the slot or when given a cushion on the outside.
247 Composite Rating: 22nd
Draft Projection: Top 10
It's no secret that Walker is a physical freak: He clocked a 4.51-second 40-yard dash (97th percentile among edge historically), 35-inch vertical (76th), 10-foot-3 broad jump (85th), 4.32-second short shuttle (70th) and a 6.89-second three-cone (93rd). He also has long, 35.3-inch arms.
The problem is that he hardly developed as a pass-rusher since he arrived in Athens. His pass-rush move arsenal is non-existent, with little to no natural feel. The 6-foot-5, 272-pounder relied on his length with the bull rush and long-arm, but it still wasn't effective against college tackles, even with that advantage. Despite playing for a historically good defense in 2021, the Georgia product still produced just a 66.1 pass-rush grade and an 11.2% win rate in his three years in Athens.
His lack of development while playing for an A-list program is a major concern, and while there's no denying what he can develop into with further top-notch coaching, it's likely going to be multiple years before Walker can fully maximize his physical gifts, if at all.
247 Composite Rating: 23rd
Draft Projection: Late Round 1
Booth doesn't quite have the lockdown numbers as some of the other top corner prospects in his class, as he allowed 329 yards across 288 coverage snaps in 2021. However, he does have tools worth taking a swing on in the first round. The 2019 five-star recruit has exceptional feet, good length and brings the physicality out on the field. He also made up for lost time down the stretch of 2021, as he combined for five interceptions and pass breakups over his final three starts.
247 Composite Rating: 24th
Draft Projection: Round 1-2
Pickens could go anywhere from the end of Round 1 to the middle of Round 2 despite the injuries that derailed his true sophomore (2019) and junior (2020) seasons. The Georgia receiver went from an 88.0 receiving grade in 2019 to a 71.9 mark in 2020 while dealing with a nagging upper-body injury. Matters got even worse before 2021, as he tore his ACL in the spring, limiting him to just 32 routes for the season.
At his peak, Pickens looked like one of the most dominant receivers in the country. He showcased elite hands and routinely hauled in off-target throws with his massive catch radius.
The 6-foot-3, 195-pounder dropped just two of 139 career targets at Georgia, so there's no denying his exceptional ball skills. Along with his size, he has the physicality and acceleration teams want in an X receiver. His injury history is concerning, but it's worth taking a shot on, given the potential reward.
247 Composite Rating: 27th
Draft Projection: Top 15
Cross has the elite movement skills, frame and consistent improvement that will draw consideration from teams picking in the top 10. The Mississippi State product improved by leaps and bounds this past season, putting up an 84.9 PFF grade after struggling to a mark of 60.7 the year before. After allowing 44 pressures in 2020, he gave up just 16 last season despite playing 145 more pass-blocking snaps.
247 Composite Rating: 29th
Draft Projection: Day 3
Only a select few running backs will come off the board before Day 3, solely because of the disparity in positional value between college and the NFL. And because of his small stature, Ealy is likely to end up as an even later selection on the final day of the draft.
At just 5-foot-8 and 189 pounds, Ealy plays with a physicality that's not certain to translate to the NFL level. He is a quality all-around athlete, however, as he shed 123 tackles and averaged 3.82 yards after contact per attempt across 382 career carries. 
247 Composite Rating: 31st
Draft Projection: Day 3
Hinton is the son of former Colts and Falcons All-Pro tackle Christopher Hinton and will end up as a Day 3 developmental project. He had an underwhelming career at Michigan, earning a 64.4 PFF grade across 998 snaps in three seasons.
Hinton is still very much a raw pass-rusher and lacks explosiveness, power and any move set. Needless to say, he hasn't quite lived up to his five-star status.
247 Composite Rating: 7th
Draft Projection: Round 2-3
Petit-Frere has NFL traits but doesn't quite have the "seasoning." The 6-foot-5, 316-pound tackle also needs to work on his overall play strength and confidence because when things started to get tough, they would turn ugly very quickly.
This past season, he allowed five or more pressures in three games. At the same time, he had five games with no pressures allowed.
247 Composite Rating: 10th
Draft Projection: Round 2-3
Salyer played all five spots along the offensive line during his Georgia career, and he showcased quality pass protection, regardless of position, allowing just 14 pressures across 794 career pass-blocking snaps.
The 6-foot-3, 321-pound Georgia product packs power in his punch and brings a physical presence in the run game. He may be stuck inside at the next level due to athletic limitations, but he's still easily a Day 2 selection in this class.
247 Composite Rating: 18th
Draft Projection: UDFA
Anderson — a potential first-round pick this preseason — was charged with a felony for an alleged rape in the middle of the 2021 campaign. An indictment has yet to be presented, making it likely that Anderson will go undrafted in the 2022 NFL Draft.
247 Composite Rating: 22nd
Draft Projection: Day 3
Mays started at least one game at all five positions across his four-year collegiate career between Georgia and Tennessee — and NFL teams like that kind of versatility and experience. At the same time, his pass-blocking was woefully inconsistent, evidenced by his single-season pass-blocking grades of 70.5, 53.2, 69.3 and 70.2.
247 Composite Rating: 26th
Draft Projection: Round 4
Kendrick posted some concerning numbers at his pro day, specifically his 4.75-second 40-yard dash. While his overall production was strong in 2021, he was helped out significantly by Georgia's dominant defensive front yet still let up some big plays because of his lack of speed.
Over the last two college seasons, the catches he allowed into his coverage went for an average of 16.2 yards. However, he did force 11 incompletions and intercept five passes over that span, which is a testament to his ball skills.