Round 1 of the 2022 NFL Draft is in the books, and it was as wild as expected.
As always, PFF is here to highlight some of the biggest steals and best picks from the first 32 selections. We start with the ninth overall pick: former Mississippi State tackle Charles Cross to the Seattle Seahawks.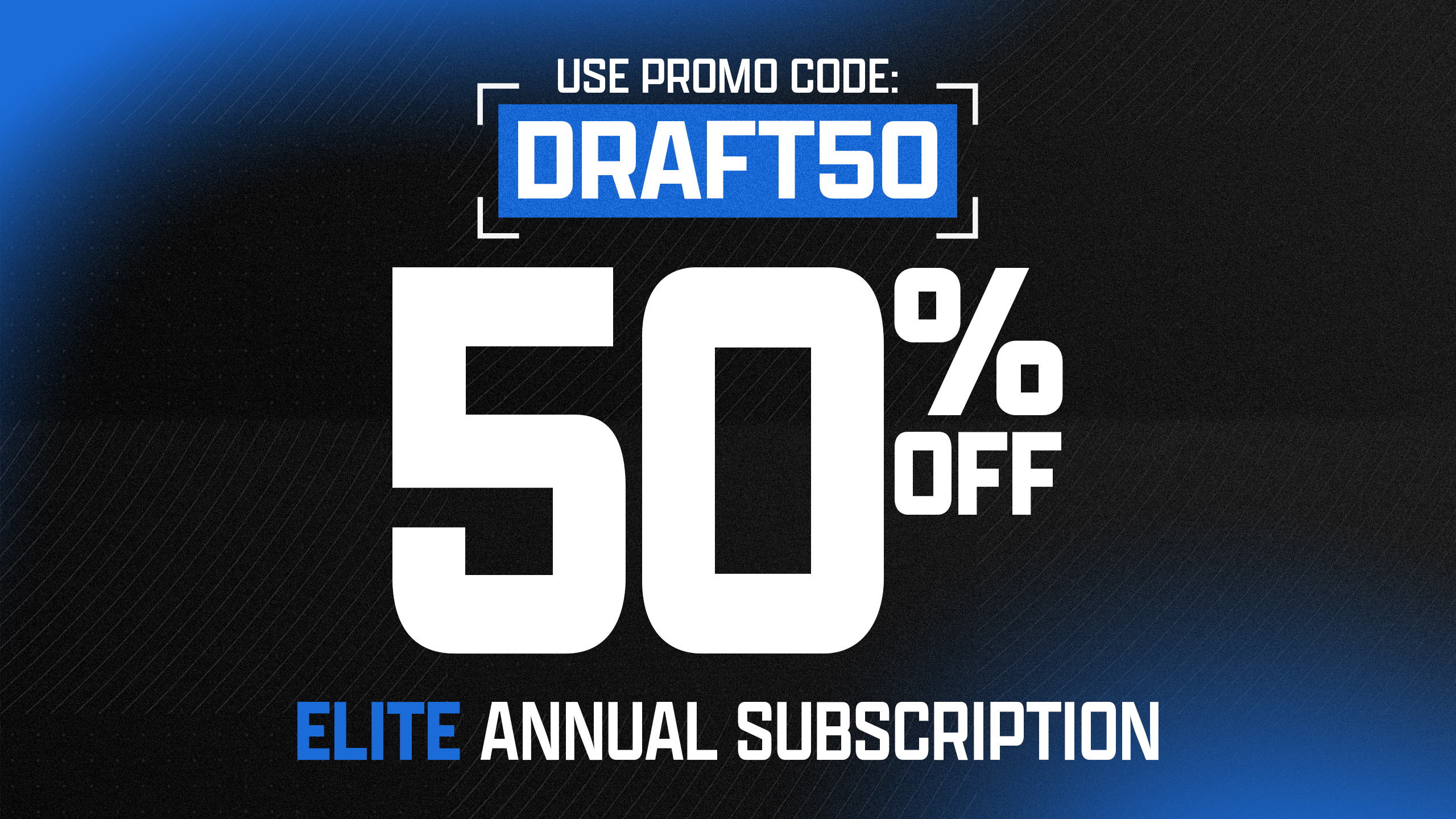 BIGGEST STEALS
Before Round 1, Seattle had 2021 sixth-rounder Stone Forsythe and 2021 undrafted free agent Jake Curhan penciled in as the starting tackles.
Instead of having to trade up to improve that situation, the Seahawks stayed put at No. 9 overall and took Charles Cross — PFF's No. 1 tackle prospect. The Mississippi State product improved by leaps and bounds this past season, putting up an 84.9 PFF grade after struggling to a mark of 60.7 in 2020. After allowing 44 pressures in 2020, he gave up just 16 last season despite playing 145 more pass-blocking snaps.
Cross has elite tools, balance and punch-timing. And for the crowd that will be bearish on his run-blocking because he played in Mike Leach's Air Raid system, he has shown more than enough for us to be confident in his ability to hold up in Seattle's run offense. He earned an 87.2 run-blocking grade this past season, one of the best marks in the class.
---
Hamilton fell into Baltimore's lap at 14th overall, most likely because his slower-than-expected 40-yard dash tanked his stock.
The 6-foot-4, 220-pounder boasts supreme length and fantastic eyes in coverage, and he is still one of the top explosive athletes in the class. He totaled 22 combined pass breakups and interceptions in his three-year college career, and only five Power Five safeties have recorded more than 15 over that span.
Hamilton was a true playmaker at Notre Dame and should be the same in the NFL. And now he joins a Ravens secondary that recently added safety Marcus Williams and already has Marlon Humphrey and Marcus Peters.
The AFC North isn't going to like this draft steal.
---
This is just a "semi-steal," as Kansas City traded up to No. 21 overall to get him, but they still took the opportunity to grab arguably a top-10 prospect in the back half of Round 1.
McDuffie had one of the best careers PFF College has ever graded. He finished as one of two Power Five cornerbacks in the PFF College era to produce an 80.0-plus PFF grade as a true freshman, sophomore and junior.
The Washington product is on the smaller end at 5-foot-11, 193-pounds with sub-30-inch arms, but his awareness, all-around athleticism and physicality are undoubtedly up to snuff. While he played solely outside in his three years as a Husky, he has the traits to be a versatile chess piece for Kansas City, and that's exactly what they will want him to be.
---
Linderbaum is one of the best prospects in the 2022 NFL Draft class, but he slid on Day 1 due to positional value and a league-wide lack of need.
The Iowa product was a top-five-graded center his first year at the position in 2019, the highest-graded center in the nation in 2020 and the highest-graded center in PFF College history in 2021. The problem is that Baltimore is the exact opposite spot to fit his skill set: He's not going to be able to shine out in space nearly as much as he did in his wide-zone system in college, and he will be asked to win by setting the tone at the line of scrimmage.
Linderbaum plays a lot bigger than his size suggests, but there's no denying that the fit isn't likely to maximize his abilities fully. This is a steal but a questionable fit.
Tyler Linderbaum career at Iowa (@PFF):

169 gap scheme snaps (70.4 grade)
765 zone snaps (96.3 grade)

Baltimore's run game is predicated on gap scheme (~70% of run plays)… Interesting fit.

— Anthony Treash (@PFF_Anthony) April 29, 2022
Karlaftis was rumored to be sliding down boards, and one of the best teams in the NFL benefitted from it.
The Chiefs had a glaring need on the edge after ranking 27th in pass-rush grade at the position for the 2021 season. Karlaftis — who racked up 117 pressures in 27 career games at Purdue — should help improve that.
The former Purdue Boilermaker can work speed-to-power as well as anyone in the class. He is a brute force with an explosive get-off and advanced hand usage that helped him to a 90.6 pass-rush grade for the 2021 season despite being schemed away from constantly.
Karlaftis brings a killer mindset to the edge and is a favorable projection to the next level.
---
A blockbuster trade for one of the league's young star pass-catchers finally occurred in Round 1 when the Tennessee Titans sent A.J. Brown to the Eagles in exchange for Pick 18 and Pick 101.
Given the slate of pass-catchers on the board at No. 18 and the fact that Brown has consistently been one of the league's most productive wide receivers, this is a huge value for Philly. Since entering the league in 2019, Brown ranks 13th among wide receivers in PFF Wins Above Replacement (WAR), fourth in PFF receiving grade and third in yards per route run.
---
The other top picks of Round 1
The Texans could have gone in several directions with the No. 3 overall pick. In the end, they made the right decision by taking LSU cornerback Derek Stingley Jr., who is one of the top three prospects in the entire class.
As is widely known at this point, the former Tiger produced the best true freshman season of the PFF College era in 2019 when he posted a 91.7 PFF grade, recording 21 combined interceptions and pass breakups and allowing a 38% catch rate when targeted.
Injuries derailed the last couple of years, but the narrative that "Stingley got worse" when able to play in that timeframe just isn't true — as PFF's Seth Galina broke down last month. Stingley has rare tools and is bound to change Houston's secondary.
New head coach Lovie Smith is known for his dedication to Cover 2, but Stingley will be tasked with plenty of man and zone opportunities — and he has the scheme-versatile skill set to perform strongly. In fact, Stingley is the only Power Five cornerback in this draft class who earned an 80.0-plus career grade in man and zone coverage.
---
Like Houston, the Jets could have gone in a few different directions, from offensive lineman to edge defender Jermaine Johnson II (who they still picked later on after trading back into Round 1). They ultimately opted to take cornerback Sauce Gardner, who will fit perfectly into a Robert Saleh defense that will put him at the line of scrimmage and let him do what he does best.
The 6-foot-3, 190-pounder has played over 100 more snaps in press coverage than anyone else in the FBS since 2019, and he leads the entire group in coverage grade on those reps. He has big-time arm length at 33.5 inches and brings the alpha mentality to the line.
---
It would have been hard for general manager Joe Schoen to misstep at No. 5 and No. 7 overall, but credit is still due for the decision to draft two high-quality players in Thibodeaux and Neal — two players who were once prime candidates to be the first overall pick.
Thibodeaux is fresh off a 91.5 pass-rush grade in 2021 and was a top-three prospect overall on my draft board. Meanwhile, Neal will fill a big void at right tackle, which is where he started for Alabama in 2020 and earned an 83.7 PFF grade before kicking over to left tackle in 2021. The 6-foot-8, 337-pounder posted the lowest pressure rate allowed among all SEC tackles of the PFF College era.
Thibodeaux and Neal are two players who have a physical profile that is "built in a lab" kind of special.
---
Los Angeles drafted Johnson right where he deserved to come off the board, and he is an exceptional fit to round out the Chargers' offensive line. He will plug in at right guard for Justin Herbert's pass-protecting unit, while 2021 starter Matt Feiler will slide over to right tackle where he has previous experience.
Johnson is the model of consistency. He allowed zero pressures in over half of his games played for Boston College in 2021, produced just one penalty on 777 snaps and had no poorly graded outings below 60.0. He screams "high floor, safe pick" and could help make the Chargers offensive line one of the league's best alongside Rashawn Slater and Corey Linsley.