• The draft may ignite the running back trade market: Dalvin Cook, Derrick Henry and Austin Ekeler have all been rumored to be on the trade block, and one or more could be on the move sooner rather than later.
• Does DeAndre Hopkins find a new team during the draft? Similar to how the Titans dealt A.J. Brown last year, Arizona may look to trade Hopkins during the draft.
Estimated Reading Time: 5 mins
---
The NFL draft promises excitement coupled with shock and awe year in and year out, but not just in the form of surprise draft picks and blockbuster draft pick trades. Who can forget during the 2022 NFL Draft when wide receiver A.J. Brown was traded to the Philadelphia Eagles, or when Marquise Brown was traded to the Arizona Cardinals?
We saw tackle Trent Williams moved to the San Francisco 49ers in 2020, among other hugely impactful trades in prior years, and 2023 should be no different. With the draft now fewer than 10 days away, we'll look at 10 veterans who could potentially be on the move during next weekend's festivities.
Let's kick things off with five offensive players, before sharing our defensive candidates later this week.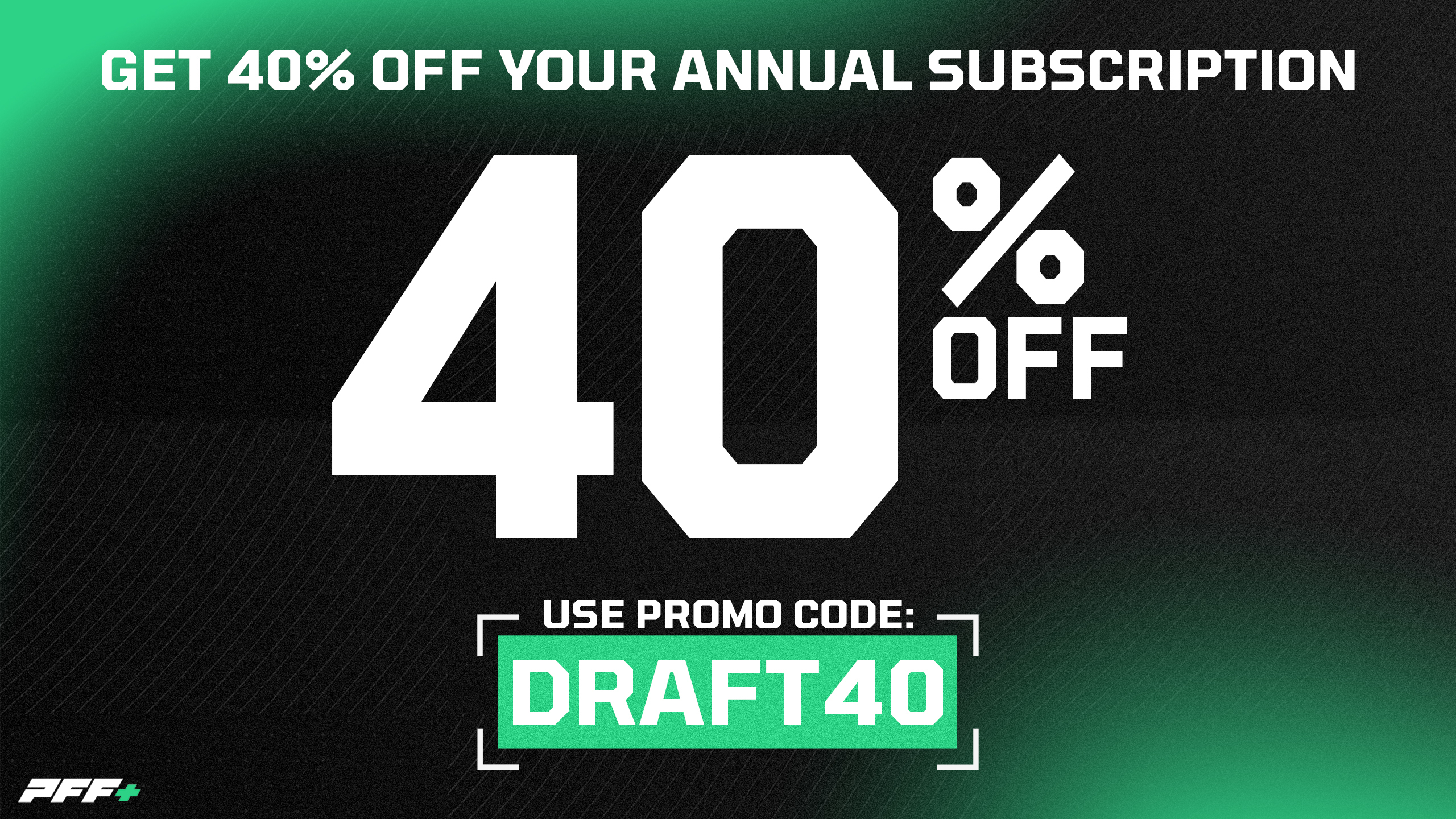 NFL Media's Ian Rapoport mentioned on "The Pat McAfee Show" that he believes Hopkins may ultimately be traded before the draft kicks off, but if not, he's the top name to monitor throughout the weekend.
Hopkins tweeted and then deleted that he was not looking for a new contract. If true, Arizona should be able to get a decent return here — maybe a third-round pick — especially if they are willing to retain some of Hopkins' $19.45 million 2023 salary.
Hopkins has missed time the past few seasons due to injuries and a suspension but is still one of the more reliable receivers across the NFL. Over the past three seasons, Hopkins' 88.6 receiving grade ranks 10th among wide receivers, his 1.7% drop rate is the third-lowest mark and he's still top 15 in yards per route run. From Weeks 7-16 in 2022 when he did play, Hopkins ranked third in targets (93) and fourth in receptions (64) among wide receivers. 
---
After the Bengals signed Orlando Brown Jr. to be their left tackle, Williams promptly put in a trade request. There's still a possibility that cooler heads prevail here if Cincinnati can convince Williams that a move to right tackle is not as bad as it seems. Williams started for a year at right tackle at Alabama before sliding over, and if his resistance to moving back over is not due to a lack of comfort but is more contract-related, there's a reasonable discussion to be had.
Left tackle is still viewed as the more important and valuable position — just ask Brown — but the gap between the two position markets has shrunk considerably in recent years. It would not be unfairly manipulative to sell Williams on the idea that he could cash out on a bigger deal after a stellar season at right tackle in Cincinnati than after forcing his way to a new team and continuing to play on the left side.
If not, Williams carries a $12.604 million fully guaranteed fifth-year option with him to a new club. The good news for Williams is this year's tackle class is not viewed as particularly strong at the top.
---
There were rumors swirling that Henry could be traded at the beginning of the 2023 league year, with the Titans moving on from a handful of highly paid veterans and resetting their books. Henry is still playing at an elite level, but the bulldozing back will be 29 years old in 2023 and the Titans may prefer some further monetary savings in a year during which not many expect them to compete for a Super Bowl. Over the past three seasons, Henry's 92.4 rushing grade leads the NFL and his 3,475 rushing yards after contact are over 500 more than the next-highest running back.
New general manager Ran Carthon was also an NFL running back, so perhaps he would help Henry land somewhere he could contend for a championship out of respect. However, the former second-rounder may also want to retire with the team that drafted him in 2016.
Henry has a $10.5 million salary in the final year of his contract, with the expiring deal part of the complication here. Is a team willing to trade away draft picks and extend Henry, otherwise running the risk he's there for only one season?

Cook's situation is similar to Henry's, though he has three years remaining on his contract. That said, non-guaranteed salaries in later years for Cook could functionally be somewhat similar to Henry's void years beyond 2023 in that a team may utilize them for salary cap savings but not actually want to pay them out.
Cook's 112 explosive rushes and 3,900 rushing yards over the past three seasons are both the second most in the NFL, and his 9.0 yards after the catch per reception ranks fourth among running backs with at least 75 targets over the span. Amid all the positives, Cook's 65.8 overall grade in 2021 and 67.4 overall grade in 2022 are the lowest of his career, and Minnesota appears to be in a staredown with him over potentially taking a pay cut before the 2023 season gets underway. 
---
Ekeler was granted permission to seek a trade after extension discussions reportedly broke down between his camp and the Chargers, with Ekeler set to earn just $6.25 million in the final year of his four-year, $24.5 million extension signed in 2020 that has proven to be very team-friendly. 
Ekeler's 323 receptions over the past four seasons are 55 more than any other running back, ranking 12th among all players over the span. His 23 receiving touchdowns over the span are seven clear of the next-highest back, and his 29 rushing touchdowns are tied for ninth. Ekeler uses his short-area quickness and low center of gravity to win on key downs and in the red zone, and he'll be 28 years old through the 2023 season. While he'll never be a true workhorse back, that's arguably a good thing to keep him a bit fresher with less wear and tear.