• Darnell Washington: The Georgia product is a giant tight end who can contribute immediately as a blocker, red-zone weapon and after-the-catch threat.
• Darnell Wright: The Tennessee product would give the Cowboys a formidable offensive line that could match up with anybody in the NFL, in addition to a young and talented left side with Tyler Smith that could set the offensive tone for the next decade.
• Steve Avila: The TCU guard isn't the sexy pick that many fans are clamoring for, but he's a Day 1 starter who could help solidify Dallas' offensive line for the next half-decade.
Estimated reading time: 11 minutes
---
Nailing early-round picks is the No. 1 priority during the NFL draft, and there aren't many franchises that can boast a stronger run of early-round picks than the Dallas Cowboys, who have only one obvious first-round whiff (Taco Charlton) since 2014.
They are in a great position to continue the hot streak this year, as the first two rounds in this year's draft are littered with enticing prospects who would be great fits on the Cowboys' current roster. With that in mind, let's dive into the five best early-round (first and second rounds) fits for the Cowboys in the 2023 NFL Draft. All five players listed below were a part of Dallas' 30 official pre-draft visits.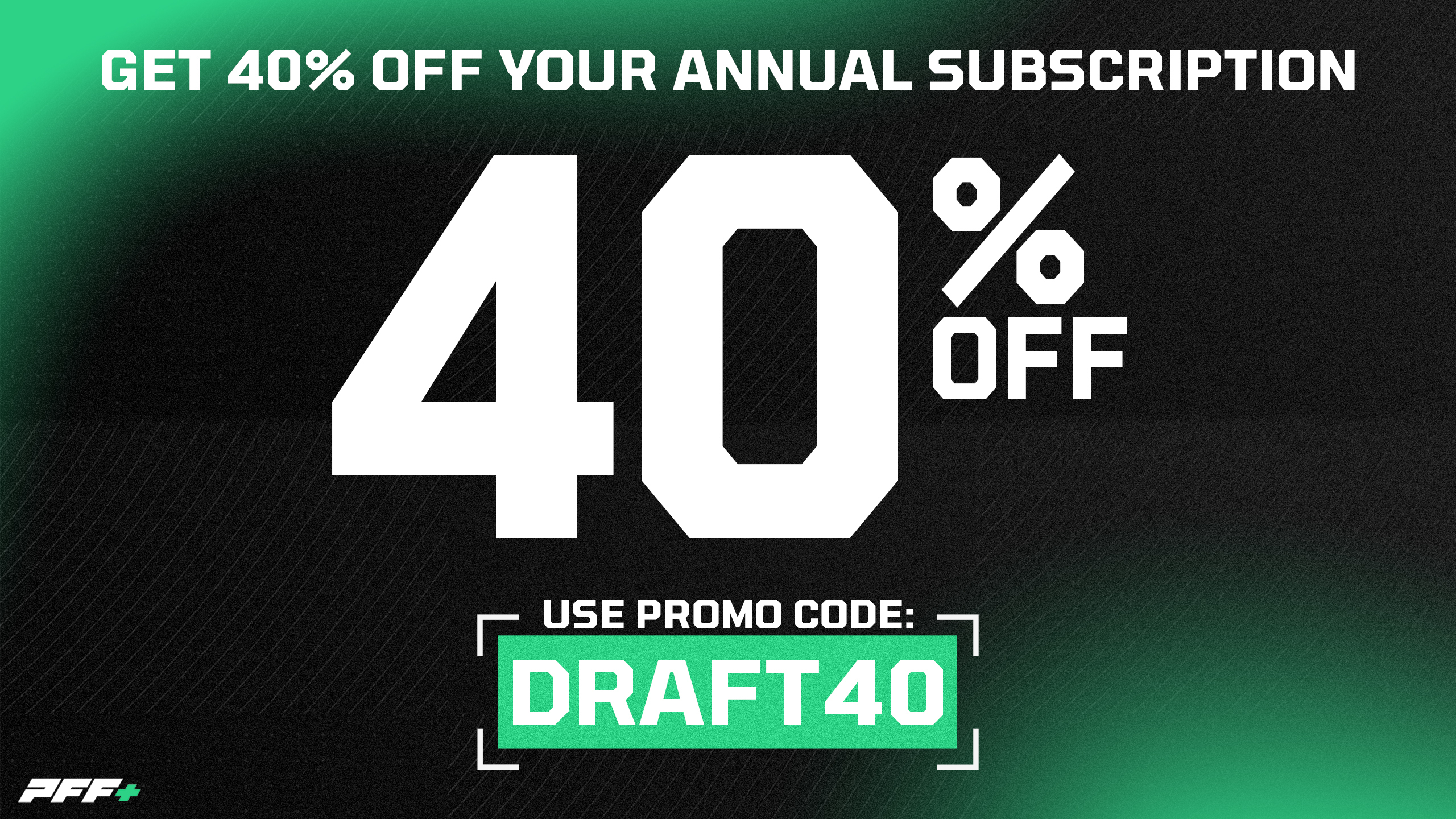 ---
At 6-foot-7 and 264 pounds with 34-inch arms and 11-inch hands, Washington is a gargantuan tight end who can provide immediate contribution as a blocker, red-zone weapon and after-the-catch threat.
Love watching TE Darnell Washington play

Will do all the dirty work inline, big slot flexibility, athleticism to block on the move, huge catch radius, bully with the ball in his hands

Big week 1 from him pic.twitter.com/sx1S5PyxRd

— Connor Rogers (@ConnorJRogers) September 4, 2022
Washington played a key part in Georgia's running and screen games last season, as he was often tasked with capturing the edge when inline, in addition to locating and latching onto quick defenders in space. While Washington's impact blocks often make their way around social media, he understands how to use his feet and big frame to turn and shield ball carriers from his man when he can't create major displacement at the point of attack.
As a receiver, Washington is often maligned for his lack of high-end production — never accumulating more than 454 receiving yards in a single season — but that ignores that he was stuck behind one of college football's best tight ends of the last decade, Brock Bowers. The fact that Washington was still able to carve out a role and earn playing time speaks to his talent, as Georgia couldn't keep him off the field.
Additionally, while Washington is still early in his development as a route runner, his size and above-the-rim receiving ability will make him a mismatch nightmare against linebackers and safeties, especially in the red zone. Moreover, he displayed an impressive ability to create yards after the catch, as his size makes him tough to bring down once he builds momentum in the open field. And heck, he'll even hurdle a defender if he needs to:
Darnell Washington with the CLEAN hurdle ????pic.twitter.com/bDLs60V0jU

— BetMGM ???? (@BetMGM) September 3, 2022
While many are projecting the Cowboys to pick Notre Dame's Michael Mayer or Utah's Dalton Kincaid among the tight end group, Washington is a better fit and a better bet to get special returns. Mayer is extremely well-rounded and a "safe" prospect, but Washington is a bit better blocker who is bigger (6-foot-7, 264 pounds versus 6-foot-4 1/2, 249 pounds) and more athletic (9.88 relative athletic score versus 7.65). Washington also has a higher ceiling as a receiver, though Mayer is certainly more refined as of now. Kincaid, on the other hand, is leaps and bounds better as a receiver than Washington right now but lacks Washington's size and blocking ability — the latter of which could limit his usage early in his career. 
Washington's sky-high upside and ability to contribute from day one as a blocker and red-zone threat make him the best tight end fit for the Cowboys in the draft, and while I wouldn't be opposed to Dallas taking him 26th overall, the fact that he's ranked 68th on PFF's big board might mean there's an outside chance that he falls to the Cowboys' second-round pick (58th overall).
---
Although he spent most of his time at left and right tackle at Tennessee, Wright would likely transition to guard if selected by the Cowboys — a move that would have some precedent. Over the past decade, most of Dallas' starting guards primarily played tackle in college, including Zack Martin, Ronald Leary, Connor Williams and even La'el Collins (he started his NFL career at guard before shifting to tackle in Year 3).
Listed at 6-foot-5 and 333 pounds with 33 3/4-inch arms, Wright would be a massive guard who also tested like an elite athlete for the position (9.98 relative athletic score), giving him the ideal physical profile for a guard.
Wright's overwhelming play strength enables him to vertically and horizontally displace defenders at the point of attack, especially on double teams and combination blocks — a promising indication that he could thrive at guard. Additionally, he has the athleticism to pull into space before locating and latching onto second-level defenders to spring his running backs for explosive gains.
#Cowboys add Tennessee OT, Darnell Wright to their pre #NFLDraft visit list. This one clip pretty much sums up how his day went vs Alabama Edge, Will Anderson ✭ pic.twitter.com/3Crwvj7jHB

— Landon Holifield ✭ (@TheLandoShow) April 12, 2023
In pass protection, the Tennessee product displayed a strong enough anchor that a transition inside shouldn't be much of a problem, and his ability to mirror talented pass rushers such as Alabama's Will Anderson Jr. means that interior finesse rushers shouldn't give him too many problems. Moreover, moving inside will hide some of Wright's issues with range in pass protection, as he tended to struggle when pass rushers forced him to expand his pass set.
The only thing that could potentially give the Cowboys pause is, in addition to Wright transitioning from guard to tackle, he'd also have to move from the right to the left side. However, Wright already has 959 snaps to his name on the left side, and even though he didn't thrive at left tackle like he did once he played on the right side, the movement patterns that are derived from playing on the left side won't be foreign to him, which would help speed up and ease the transition. Many of the issues that plagued Wright at left tackle (lack of range and struggles when isolated in space) won't be a problem at guard.
The 21-year-old would give the Cowboys a formidable offensive line that could match up with anybody in the NFL, in addition to a young and talented left side with Tyler Smith that could set the offensive tone for the next decade.

---
At 6-foot-3 and 332 pounds with 33-inch arms, Avila is an NFL-ready guard who possesses impressive power that can be leveraged to displace defenders at the point of attack. He thrives on double teams, which should evoke images of Avila and Tyler Smith hammering poor B-gap defenders in the run game together in a Cowboys uniform. Avila is also a functional athlete (8.46 RAS), which enables him to get out onto the move and land strikes on moving targets as a puller and in the screen game.
Steve Avila with strong grip strength and mirroring to control Dale pic.twitter.com/uGc0CJXHAM

— Billy M (@BillyM_91) February 1, 2023
In pass protection, Avila displays solid range for a guard to pair with a strong anchor and active hands, which is why he allowed only 11 pressures and no sacks across 540 pass-blocking snaps in 2022. Additionally, despite his heft, Avila displays nimble feet to mirror quicker interior pass rushers, enabling him to keep the front of the pocket clean for his quarterback.
Avila isn't the sexy pick that many fans are clamoring for, but he's a day-one starter who could help solidify Dallas' offensive line for the next half-decade. While he could certainly be Dallas' top choice at No. 26 overall, Avila may be an even better target if the Cowboys opt to trade down — similar to what the Cowboys did with Micah Parsons, who was available when Dallas initially went on the clock at No. 10 overall in the 2021 NFL Draft and was still available after the franchise traded down to No. 12 overall.
---
Despite being listed north of 335 pounds, Smith is one of this draft class' premier athletes, regardless of position, as evidenced by the fact that he ranked No. 1 on Bruce Feldman's "College Football Freaks List" prior to the 2022 season.
Michigan DT Mazi Smith doing a reactive plyo stairs test in 2.82 seconds ????⏱

Aidan Hutchinson, who's 60lbs lighter, did it in 2.57 seconds.

(via @UMichFootball)pic.twitter.com/7b1fqvoKPF

— PFF College (@PFF_College) August 10, 2022
Of course, Smith is prone to feats of strength on and off the football field, but his agility may be what blows up the combine in early March, as Feldman reported that Smith ran a blistering 4.41-second short shuttle and a 6.95-second three-cone drill — both of which would have led defensive tackles at the combine last year — prior to the season. Unfortunately, Smith didn't participate in either drill at the combine or his pro day due to a hamstring injury.
While that's all fine and dandy, it wouldn't matter if Smith didn't pair that freakish athleticism with impressive game tape. And with back-to-back 75.0-plus-graded seasons, Smith checks that box with no problem.
Mazi Smith working against one of my favorite Gs in this class – Steve Avila.

Aligned as a 2T, Smith does well to initiate contact with good pad level & roll his hips to maximize his leverage/power at the POC. From there, he stacks and sheds quickly to generate the run stop. pic.twitter.com/elM4uiwgR9

— John Owning (@JohnOwning) February 14, 2023
Impressively, Smith plays with good pad level despite his size, enabling him to leverage his massive lower half to hold his ground at the point of attack and swallow up gaps against the run. The former four-star recruit pairs that lower-body strength with Deontay Wilder-esque power in his hands, as he routinely bludgeons offensive linemen on contact, putting himself in a great position to stack and shed blocks with ease against the run. Smith's 11.6% run-stop rate ranked 15th among all interior defensive linemen in college football in 2022.
Many will lament Smith's delayed get-off as a reason to deflate his draft stock, but that ignores the fact that Smith was playing a read-and-react role as a head-up defender on a majority of his snaps. Instead of firing out of the ball and penetrating his gap as a shaded defender, he was tasked with mirroring and controlling blocks to help Michigan fit all the necessary gaps while playing with light boxes. Put Smith in Cowboys defensive coordinator Dan Quinn's scheme, and the Michigan defensive tackle's athleticism will enable him to shine.
Furthermore, while he has yet to become an effective pass rusher, Smith brings rare athleticism that indicates he has an immense amount of untapped potential in that area — and Quinn's hands-on approach could be the Konami Code that unlocks the 337-pounder's pass-rush potential.
Smith's draft stock, unfortunately, appears to be in a place that will cause him to escape Dallas' grasp, as I don't believe the Cowboys values the nose tackle position high enough to take him with their first pick. And he probably won't be available once the Cowboys are on the clock in the second round. If he is, however, Dallas needs to sprint to the podium.
---
Given the Cowboys' edge depth, many might be confused as to how an edge defender can be a great fit early with Parsons, DeMarcus Lawrence, Sam Williams, Dorance Armstrong and Dante Fowler already on the roster. However, it's important to remember that any first- or second-round pick should be made with, at least, the next four or five years in mind. Therefore, with Armstrong and Fowler scheduled to hit (and potentially cash in during) free agency next year, in addition to Lawrence entering 30-plus territory in age, grabbing a talented edge defender isn't the worst idea in the world. 
When you turn on McDonald's tape, it's easy to see why the Cowboys would be interested. Despite playing out of position for long stretches, McDonald displayed promising pass-rush traits, including an electric get-off, impressive upfield burst, uncanny bend to contort his body and corner to the quarterback and an improving pass-rush toolkit.
Will McDonald IV gets the pressure/sack against Wright pic.twitter.com/Lt5bvYJZiL

— Billy M (@BillyM_91) February 1, 2023
In fact, when McDonald was able to rush from more traditional alignments against true pass sets, he put together some of the most impressive tape in the class, culminating in a 91.5 pass-rush grade against true pass sets that ranked in the 96th percentile among college edge defenders. McDonald proved this during Senior Bowl week when he posted pass-rush wins against highly touted offensive tackles in Darnell Wright and others.
There is already a strong signal that Dallas is extremely interested in the Iowa State pass rusher, as defensive coordinator Dan Quinn ran McDonald's position work during Iowa State's pro day. One of the strongest signals of Dallas' interest in a prospect is when a member of its coaching staff runs a prospect's pro day position drills. In 2022, Quinn ran Sam Williams' position work during Ole Miss' pro day before the Cowboys ended up taking the Rebels' edge defender in the second round of that year's draft.
Even though McDonald is slight (6-foot-3 and 239 pounds with 34-plus-inch arms) and struggles to effectively defend the run, his ability to get after the passer would enable him to find a role as a pass-rush specialist in Year 1. Can you imagine the carnage Dallas' front could inflict on opposing pass protections with Parsons and McDonald rushing off the edge while Lawrence and Williams attack from the interior in a NASCAR-esque sub-package? Sign me up.