Oh, you thought we'd take a break?
The draft cycle never stops, so after grading every single pick of the 2021 NFL Draft, grading each team's overall draft performance, identifying the 10 best player fits and 10 biggest steals, we're now on to 2022.
I obviously haven't put much stock into particular team needs since we're so far out, but this does serve as an early look at my 2022 draft board. Let's kick things off in a way not too dissimilar from last week's draft — with a couple of quarterbacks being selected at the top of the first round.
Note: This draft order is based on the current Super Bowl 56 odds
The Oklahoma quarterback factory continues to churn. Rattler earned a scintillating 92.5 passing grade in his first season as the starter last year, and he is a plus athlete for the position. The biggest question will be size for the 6-foot-1, 205-pounder.
Howell has the arm strength and accuracy to warrant such a selection, but the North Carolina offense is doing him no favors in his development. His tape is pretty much littered with go-balls and RPOs. His 132 RPO dropbacks last year were 25 more than any other quarterback in the country.
Stingley led the FBS in coverage grade as a true freshman in 2019 before taking a bit of a step back in an injury-plagued 2020 campaign. He's got the size, length and speed — he ran a 4.3-second 40 in high school — that you want at the position.
Thibodeaux put up 34 pressures in only seven games this past season, with a ridiculous 12 coming against USC in the 2020 Pac-12 Championship Game. He's an ironman for the Ducks and averaged just over 67 snaps a game last year. He's got the ideal frame for the edge, too, at 6-foot-5, 250 pounds.
Leal has shown inside-outside versatility at 6-foot-4, 290 pounds and earned himself an 88.3 overall grade for the Aggies as a true sophomore last year. He's got the kind of twitch that warrants a top-five selection.
This one is obviously a massive projection, as he's only taken 95 career dropbacks. Jones is one of the best dual threats in the country, though, and he earned an 86.1 rushing grade on 35 carries last season.
Bonitto led the entire country with a 93.6 pass-rushing grade in 2020. He's an undersized yet explosive rusher off the edge capable of bending the corner with ease. If he can continue to add muscle, he'll justify his decision to return to school.
Elam earned a coverage grade of 89.8 in a part-time role as a freshman in 2019 and then improved that grade to 81.0 this past season. For his career, he's allowed only 33 catches from 77 targets for 434 yards. At 6-foot-2, 193 pounds, the Florida product is built to play in the league.
Neal is a gargantuan tackle at 6-foot-7, 360 pounds. He played left guard as a freshman and then right tackle last year, where he earned an 86.4 run-blocking grade and a 73.1 pass-blocking grade.
Hamilton is a long and rangy safety, but he is also one of the most versatile safeties in the country. At 6-foot-4, 219 pounds, Hamilton is like an Isaiah Simmons clone who can stay on the back end in the NFL.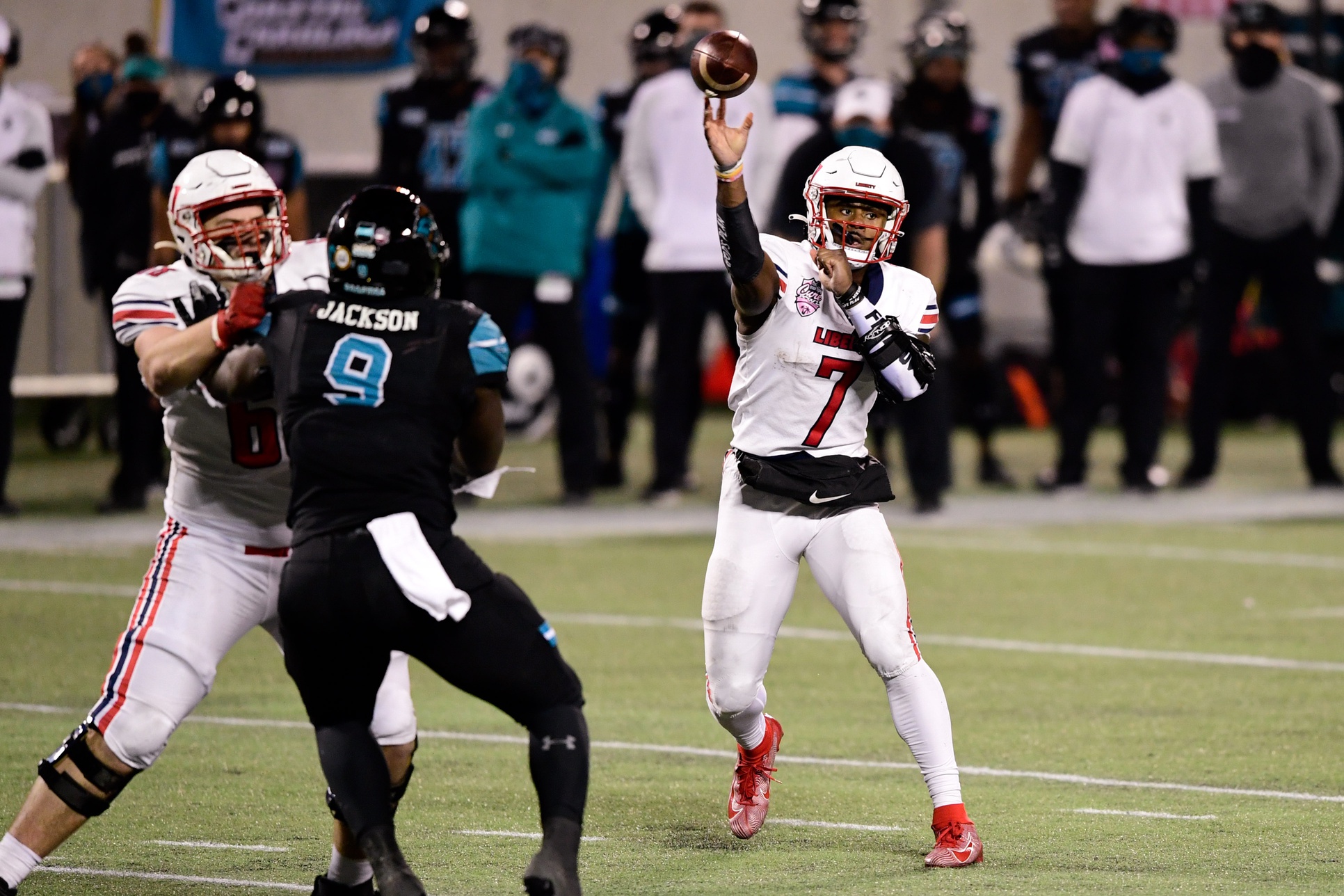 Willis is the single most physically gifted quarterback in the country. He's got an absolute hose of an arm and moves like a running back at 6-foot-1, 215 pounds. The former Auburn quarterback is still just a little sloppy game to game heading into his redshirt senior year. He posted a 75.5 passing grade in 2020.
In three years as a starter, Kirkland has seen his pass-blocking grade go from 77.1 to 79.0 to 86.6. He allowed all of two pressures on 124 pass-blocking snaps in 2020.
Slovis had an up and down sophomore year after an outstanding true freshman campaign. He doesn't quite have the arm of some others in this class, but he's been one of the most accurate quarterbacks in the class for two years running.
If you want a breakout star in 2021, this is your guy. The former five-star recruit has played only 337 career snaps — with a career-high 130 coming last season — but he's been about as productive as one can be on those reps. On only 196 career pass-rushing snaps, he's generated 51 pressures. He's still slim at his listed 230 pounds but has room to grow into his long 6-foot-5 frame.
The rising junior is going to head into the season as WR1 on the PFF draft board. He's so smooth as a route-runner and already displays high-level nuance. He racked up 723 yards and six scores in eight games last season.
McDuffie heads into his junior season having earned coverage grades of 83.7 and 77.6 in his first two years for the Huskies. He's also one of the best tackling corners in the country, with only two misses on 64 career attempts.
Karlaftis is a power end who was banged up in 2020 but showed what he was capable of with 55 pressures as a true freshman in 2019. He's an ox for opposing offensive tackles to handle and has also demonstrated the ability to kick inside at 6-foot-4, 270 pounds.
The SEC is loaded with corners heading into 2021, and Emerson's game deserves more love. He broke up 12 of his 59 targets as a sophomore this past season and only allowed 33 catches for 306 yards. He's a long playmaker on the outside at 6-foot-2, 195 pounds.
Jackson is still only scratching the surface of what he could be for the Trojans after recording a 66.6 pass-rushing grade last season. His high-end flashes are as impressive as anyone's in this class.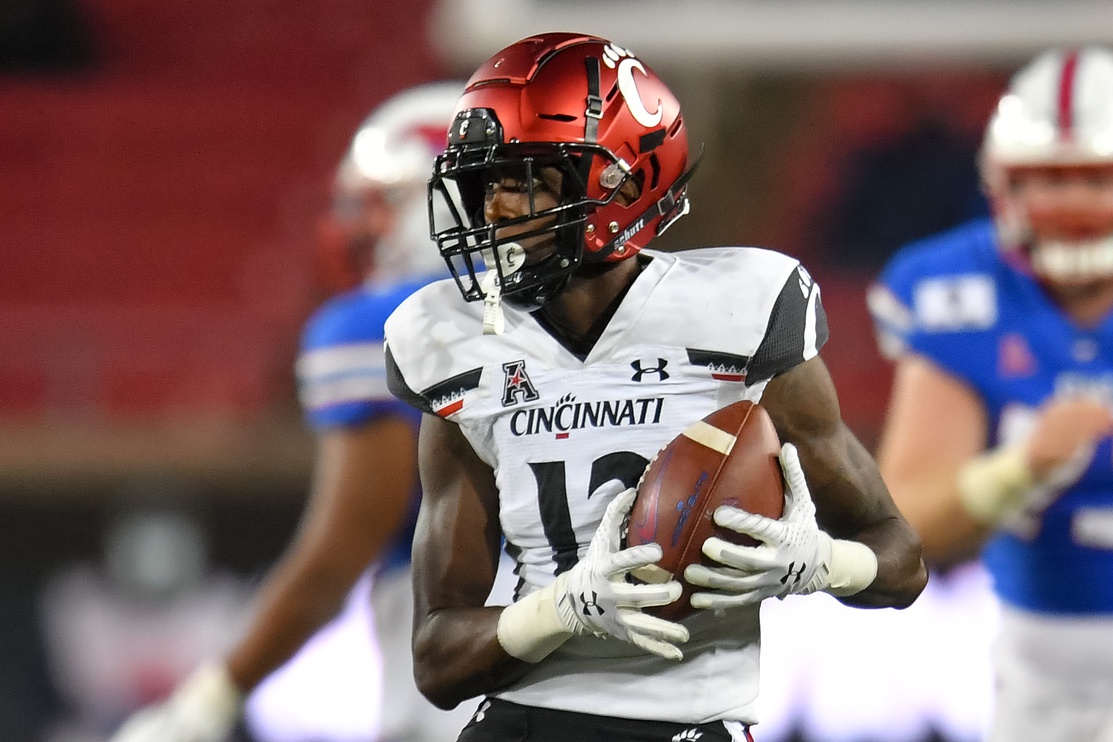 Gardner broke onto the scene with a massive true freshman campaign that saw him earn a 90.2 coverage grade and allow only 39.7% of his targets to be completed. He followed it up by allowing only 17 catches on 40 targets for 221 yards as a sophomore in 2020. He's a touch skinny but has first-round ability if he can fill out his frame.
Through four games in 2020, Daniels was shutting down his side of the field in his first year as a starter before getting injured. He allowed only six catches from 18 targets for 100 yards with five pass breakups. He's an explosive dude who can hang clean 400 pounds despite weighing only 193 pounds.
Enagbare broke out as a junior in 2020, putting up an 89.2 pass-rushing grade in eight games. He probably would have been a Day 2 pick this year had he declared, but he returned to try to build on that for a full season. At 6-foot-4, 270 pounds, Enagbare has the frame everyone is looking for at the position early on in the draft.
Green made massive strides from his freshman year when he allowed 28 pressures at right guard. He allowed only 10 at left guard as a sophomore. He'll kick out to tackle this upcoming season, and he has the athleticism to stay there in the NFL.
Lucas is a powerful right tackle who rarely gets moved on tape. He likely would have declared this past year had the Pac-12 season not gotten significantly shortened. He played only 272 snaps in 2020.
Blaylock is a big projection at this point, as he put up only 310 yards as a freshman before tearing his ACL as a sophomore. He's an agile slot receiver at 6-foot-1, 195 pounds, with terrific ball skills.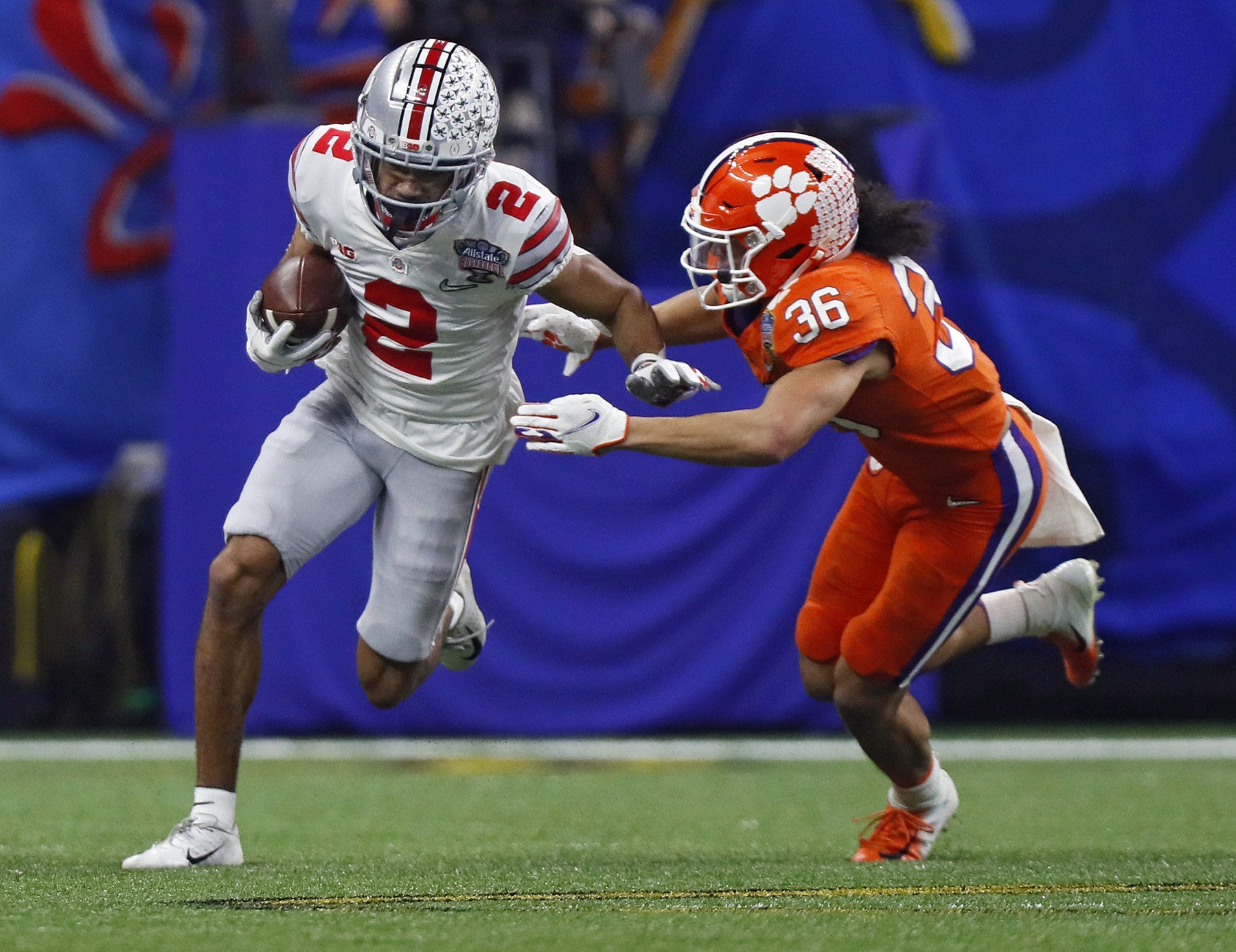 Olave is one heck of a route-runner and is consistently productive down the field. It was quite the surprise to see him return for his senior season with the Buckeyes, as he would have been a second-rounder this year at worst.
While he's not quite the Bosas or Chase Young, Harrison is next in the Ohio State defensive end pipeline. The 6-foot-6, 265-pounder earned an 86.6 pass-rushing grade as a sophomore in 2020.
Jones was a surprise transfer after a breakout season for Clemson saw him earn a 90.2 coverage grade. He played the overhang role there but will likely play a more traditional role for LSU this season.
Battle made a few spot starts as a true freshman back in 2019 before taking over full-time in 2020. He is a solid all-around safety with ideal size at 6-foot-1, 210 pounds. Battle earned a run-defense grade of 79.1 and a coverage grade of 81.5 last year.
Burks is a physically imposing specimen at the position. Listed at 6-foot-3, 232 pounds, he went for 811 yards in only nine games last year, hauling in eight of his 12 contested targets.
Linderbaum is the top center on PFF's draft board and one heck of an athlete for the position. He's put on a good deal of weight since he first became a starter in 2019 and earned an outstanding 91.5 overall grade last year.
Cox broke out for the Gators in 2020 after transferring from Georgia early on in his college career. He racked up 48 pressures on the year to go with an 80.8 pass-rushing grade.