The third day of the on-field workouts certainly did not disappoint. There were multiple lower-tier prospects who significantly helped their draft stock as well as multiple top-15 talents who significantly hurt theirs. So, with the help of the Combine data, PFF's advanced database, top-150 big board and 2020 NFL Draft Guide, let's dive into the risers and fallers from the defensive line and linebacker drills.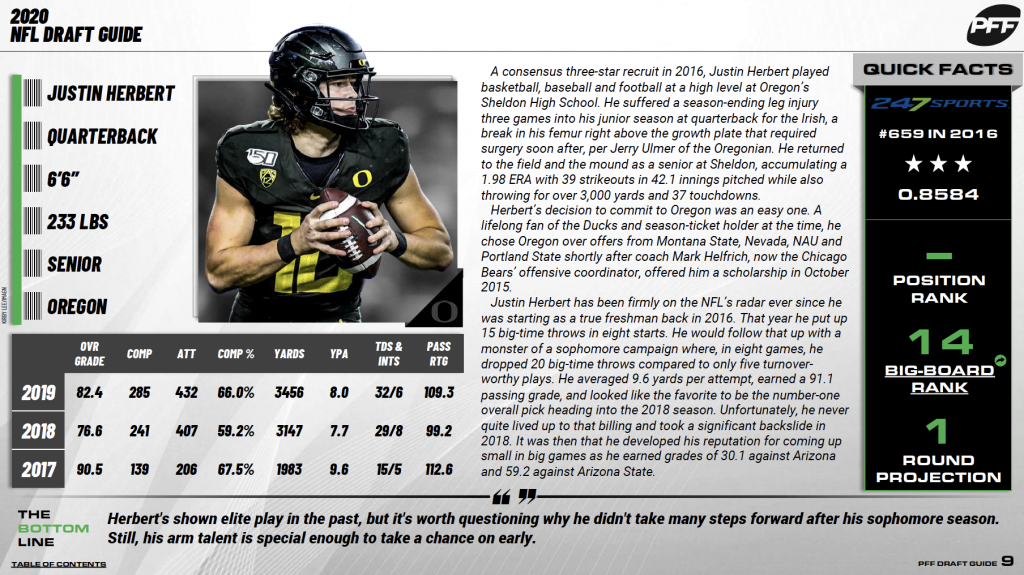 RISERS
He's 6-foot-4, 238 pounds with 33-inch arms. He produced a 39-inch vertical, an 11-foot broad jump and ran a 4.39 40-yard dash.
Isaiah Simmons lit the Combine on fire, and he didn't even do any of the on-field drills. Nobody his size is supposed to be as fast as he is, and his measurables may very well have secured his top-five status.
At this point, we all know about Simmons' versatility — he played over 100 snaps on the defensive line, in the box, in the slot and at deep safety in his final season with Clemson, and he thrived in those roles. His coverage ability is what matters most, and he's been one of the best in the country in that facet of play. He allowed 40 or fewer yards in every single game in 2019, all en route to the position's fourth-best coverage grade (88.2).
Alton Robinson's athleticism and overall strength was a big concern entering the week in Indy. What he had shown on the field made us wary of him being able to produce against NFL tackles consistently. As a result, Robinson entered the 2020 NFL Scouting Combine as just a fifth-round pick in our eyes.
Robinson helped his stock immensely by producing top-five numbers in the 40, vertical, three-cone and 20-yard shuttle.
Over the last few years, Robinson has been a pretty good pass-rusher. In fact, his two-year pass-rush grade is the 12th-best figure among FBS edge rushers. His run defense and tackling were below average, but with the standout pass-rushing numbers and Combine performance, Robinson will be creeping up some boards.
North Dakota State's Derrek Tuszka was one of the more unknown prospects in Indianapolis this week, but after his performance, he should be garnering more eyeballs. Tuszka posted top-five marks in the 40, vertical, three-cone and 20-yard shuttle, and he was in the top 10 in the broad jump. His three-cone time was also far and away the best of every edge rusher in attendance.
PFF graded his 2019 season, and his pass-rushing potential truly jumped off the tape. He produced an elite 91.8 pass-rush grade and generated pressure on 22% of his reps, a rate that would have ranked third among FBS edge defenders. Granted, this was against some low-level competition, but his athleticism shined at the Combine and he's deserving of the "riser" status.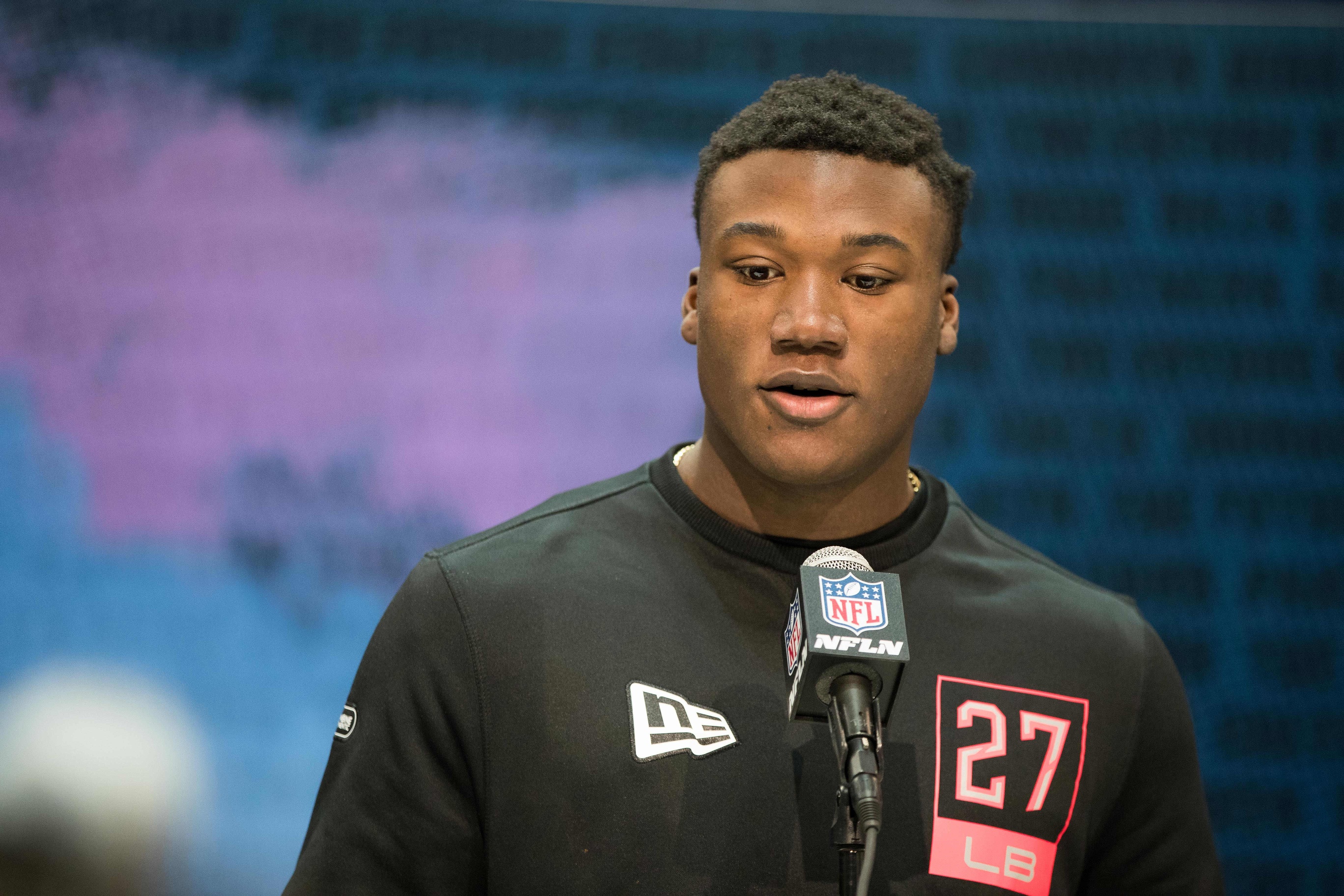 As we said in the what to watch for primer, Kenneth Murray was on the outside looking in on the top three linebacker prospects in this draft class. But, given his performance in the on-field drills, that might not be the case for much longer. He placed among the top six linebackers in the 40, vertical and broad jump — far exceeding the expectations of some.
This might make scouts and teams feel more comfortable with moving Murray up their boards, as, aside from his excellent coverage performance in 2019, he was never really great in any facet of play in any season of his three-year career. Murray earned an 80.6 coverage grade in 2019, and he allowed fewer than 20 yards in coverage in all but three games.
LB Willie Gay, Mississippi State
If It weren't for the crazy off-field issues that have surrounded him throughout his career, Gay would easily be one of the best off-ball linebacker prospects in this class. His Combine verified that.
At 6-foot-3, 241 pounds, the linebacker posted the second-best time in the 40-yard dash, the second-highest vertical and the longest broad jump by four inches. Throw in the fact that he has produced a 93.9 coverage grade on his 293 career coverage snaps, and NFL teams might have to look past the off-field issues and take a risk on Gay in a relatively thin linebacker class.
FALLERS
Some view Derrick Brown as a top-three pick overall, and while that's somewhat of a puzzling thought in and of itself, Brown's Combine performance makes it even more head-scratching.
The Auburn defensive lineman placed in the bottom seven in the 40-yard dash, vertical, broad jump, three-cone (where he finished dead last) and 20-yard shuttle. We didn't expect the 6-foot-5, 326-pound interior defensive lineman to be lights out in his testing, but we did expect a little more from him.
He's still a great prospect and likely top-10 player on our big board, but this class contains insane high-end talent. Brown has been a great run defender, tackler and pass-rusher from a grading perspective (84.0-plus against the run and in the pass-rush in each of the last two seasons). With his testing numbers, though, there's some concern as to whether or not he'll be able to hold his own in the pass-rush at the next level.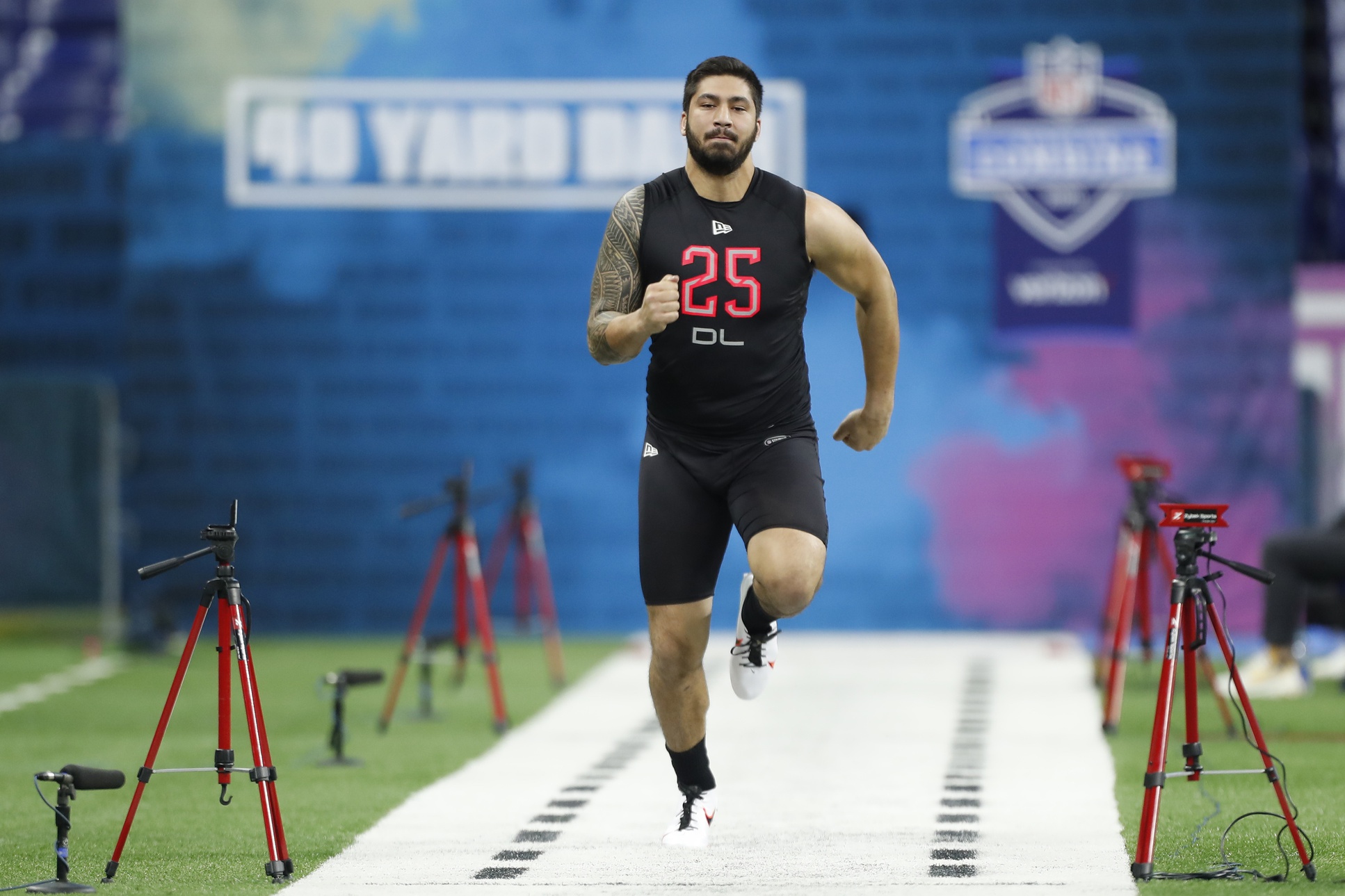 This edge class is beginning to look increasingly thin after Ohio State's Chase Young. A.J. Epenesa was looking like the clear-cut No. 2 edge and a top-15 pick overall, but that might change after this week. His 5.04-second 40-yard dash was one of the worst at his position. He also has a lack of burst, and that'll make him a player who will have to win with technique rather than with power and/or speed. The good news is that he is rather great at this, as he has posted pass-rush grades of 90.4 and 87.8 in his last two seasons.
More from the 2020 NFL Scouting Combine: