The Florida State Seminoles got their offense in gear when it mattered most, scoring the game's last 14 points to beat Louisville, 28-24 on Saturday evening. QB Deondre Francois threw four touchdowns in the win but was highly erratic with his play during the majority of the contest. His best work came, surprisingly, when Louisville sent extra rushers, completing 5-of-6 passes for 114 yards and two of his scores.
He attempted 13 passes at least 10 yards downfield yet completed just six of those for 155 yards and two scores but missed several opportunities.
This recap is brought to you by Eckrich, the Official Smoked Sausage of the College Football Playoff.
Despite the inaccuracies and lacking in his play early, his prowess in the game's final frame is ultimately what sealed the victory for the Seminoles. Francois connected with TE Tre' McKitty on a well-executed route up the sidelines as McKitty skied for the ball over the defender for the touchdown that pulled the score to within just three points. After a questionable decision for Louisville QB Jawon Pass to throw deep in FSU territory two possessions later, an A.J. Westbrook set up the game-winning score on the very next drive.
Francois hit WR Nyqwan Murray across the middle on a pass that Murray made one defender miss before outrunning the rest of the Cardinals defense for the go-ahead touchdown with just 1:13 left. Murray finished the game with a game-high 88.8 overall offensive grade as the five highest-graded players overall in the game were Seminoles. He turned seven targets into six receptions for 114 yards, two touchdowns and two first downs.
87 of his total receiving yards came after the catch and he forced two missed tackles, seeing a perfect 158.3 passer rating when targeted.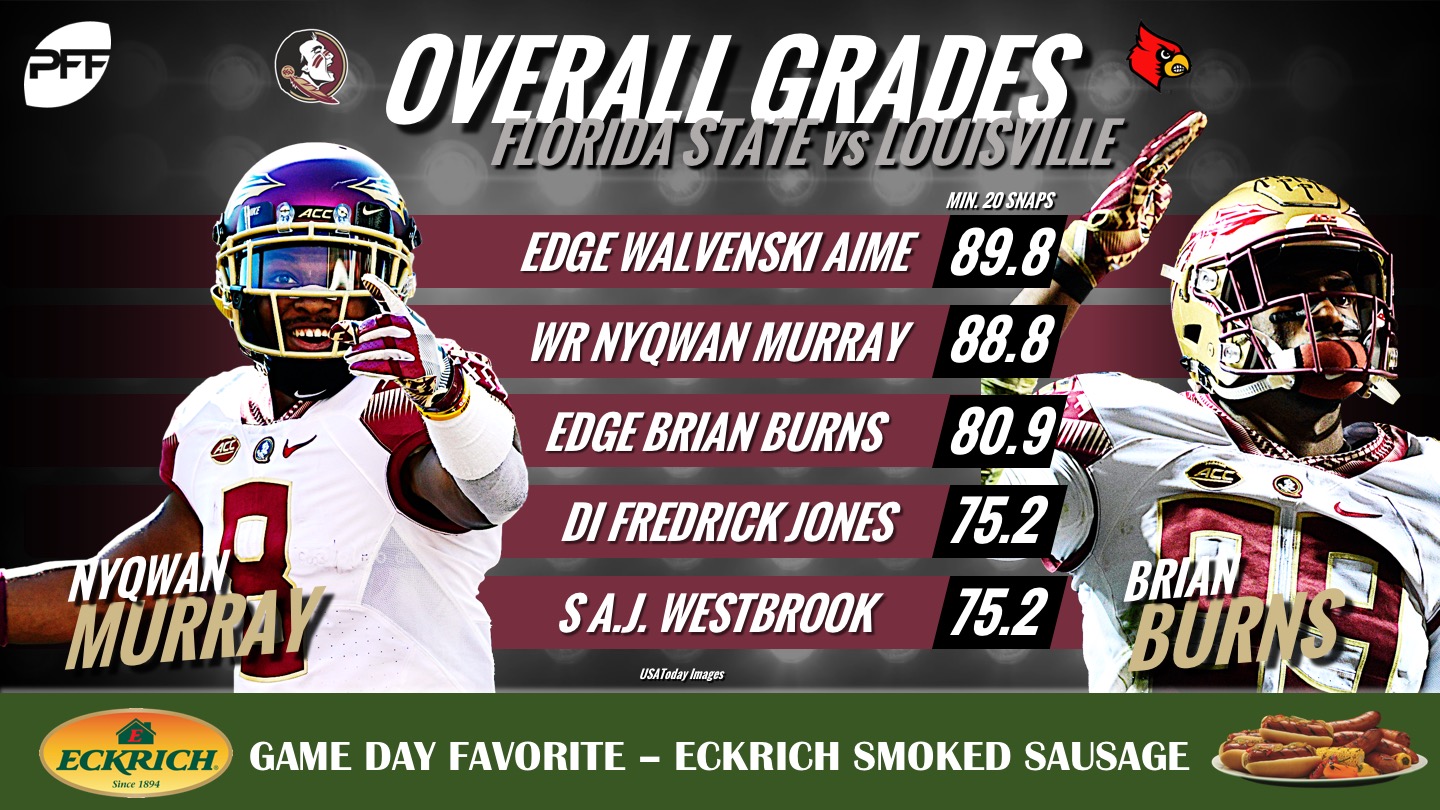 On defense, edge defenders Walvenski Aime and Brian Burns led the way as they did it in different ways. Aime dominated against the run, registering two defensive stops and a forced fumble while Burns led the game with eight QB pressures including a sack. He also forced a fumble and had two defensive stops.
Highly-touted recruit Marvin Wilson got on the stat sheet with his three defensive stops as well as five QB pressures, bringing in a sack, a QB hit and an additional three hurries.
Westbrook pulled down that interception as he was targeted six times in coverage, allowing just three catches for 36 yards. Stanford Samuels III saw a passer rating of just 25.6 into his coverage, allowing two receptions on seven targets while Levonta Taylor got things going in coverage, allowing just one reception for 13 yards on his three targets in primary coverage.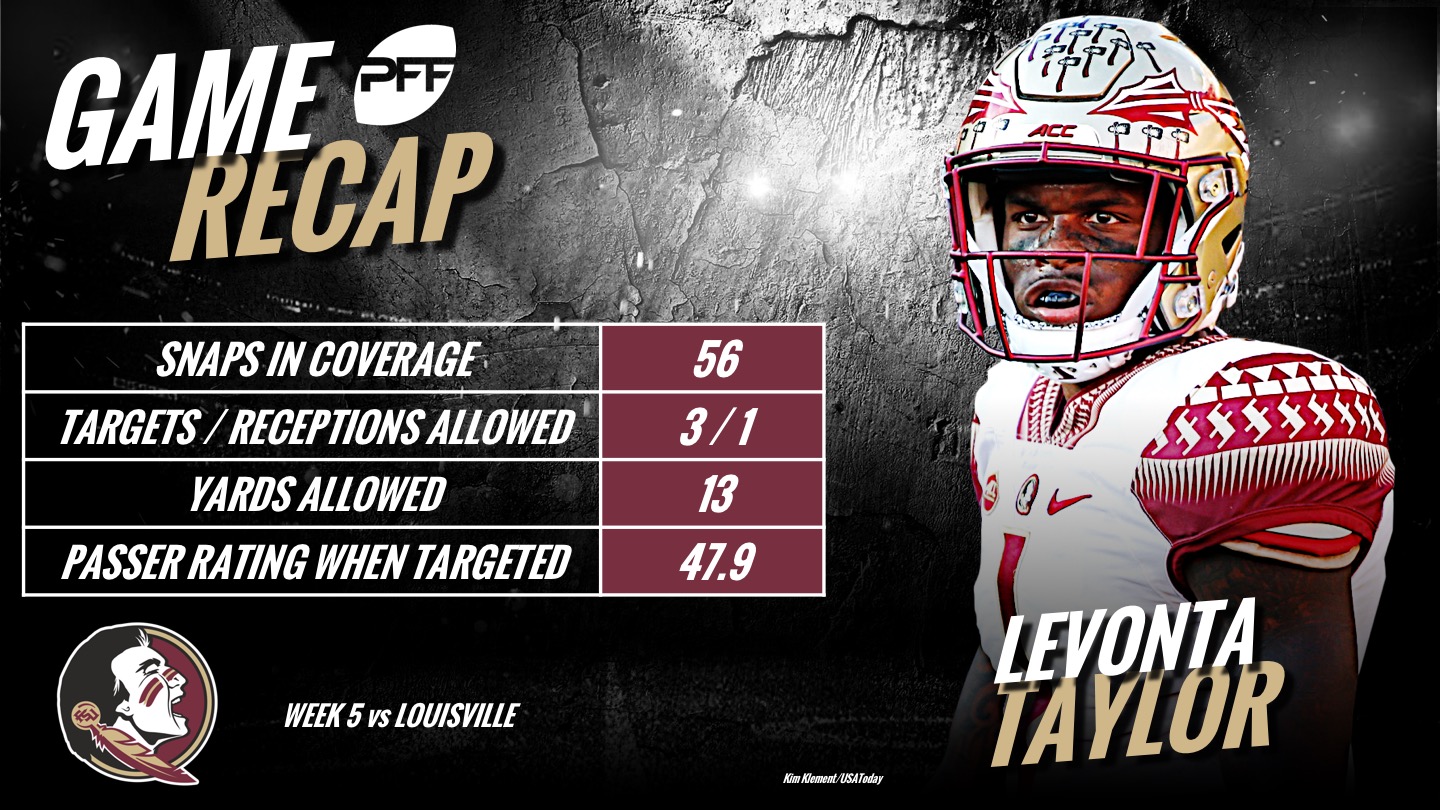 The Seminoles rallied when it mattered most, with the game on the line in the waning moments. With Francois' arm and the defense standing strong when it counted, FSU got to 3-2 on the season and achieved their first win against a Power-5 opponent under head coach Willie Taggart.
They'll need to ride this momentum as they welcome in-state rival Miami next Saturday at Doak Campbell Stadium.