There aren't a whole lot of Sun Belt players who will be taken highly in the 2020 NFL Draft. Appalachian State linebacker Akeem Davis-Gaither is the only one as of now projected to be a first- or second-round pick, as he was slotted as the 52nd overall pick in Mike Renner's latest mock draft. Still, there are a handful of names returning to the Sun Belt that you should keep an eye on for future drafts. Using PFF's advanced database that all 32 NFL teams and 72 FBS programs take advantage of, these are the top 10 players returning to the Sun Belt in 2020:
[Editor's Note: You can subscribe to PFF's ELITE subscription today to gain access to PFF Premium Stats. Sign up here to gain access!]
1. CB Shaun Jolly, Appalachian State
Not only is Shaun Jolly the most valuable player on Appalachian State's roster, but he is the fourth-best returning defensive back in the country and best returner in the Sun Belt Conference. Among 496 qualifying cornerbacks in 2019, Jolly ranked second in PFF coverage grade (91.4), trailing only LSU's Derek Stingley Jr. Very few teams played as much zone coverage as Appalachian State in 2019, and very few corners were as successful as Jolly in a zone scheme. He allowed just 25 catches on his 354 zone coverage snaps and hauled in three interceptions in the process. Not to mention, Jolly's tackling was near perfect, missing just two of his 44 attempts. Jolly did all this as a redshirt sophomore with only 25 coverage snaps played in his past years. He's only 5-foot-9, but he sure as heck doesn't play like it.
2. QB Layne Hatcher, Arkansas State
Based on Layne Hatcher's 2019 season, it shouldn't be a surprise to hear that he was once a highly coveted recruit of Nick Saban's at Alabama. He spent 2018 there before transferring to Arkansas State, where he was named the starter prior to Week 5 due to a season-ending injury to Logan Bonner. Hatcher's accuracy was among the best we saw all season long. On throws he made at or beyond the sticks, Hatcher produced the second-highest accurate-plus pass rate (32.9%), ranking behind only Joe Burrow (37.2%) and sitting over 3.5 percentage points above third-place Justin Fields. Hatcher had the fourth-highest grade on those throws at or beyond the sticks, and while his decision-making needs some work, he can throw some dimes deep downfield. There's expected to be a quarterback competition between he and Bonner, but my money would be on Hatcher at this point.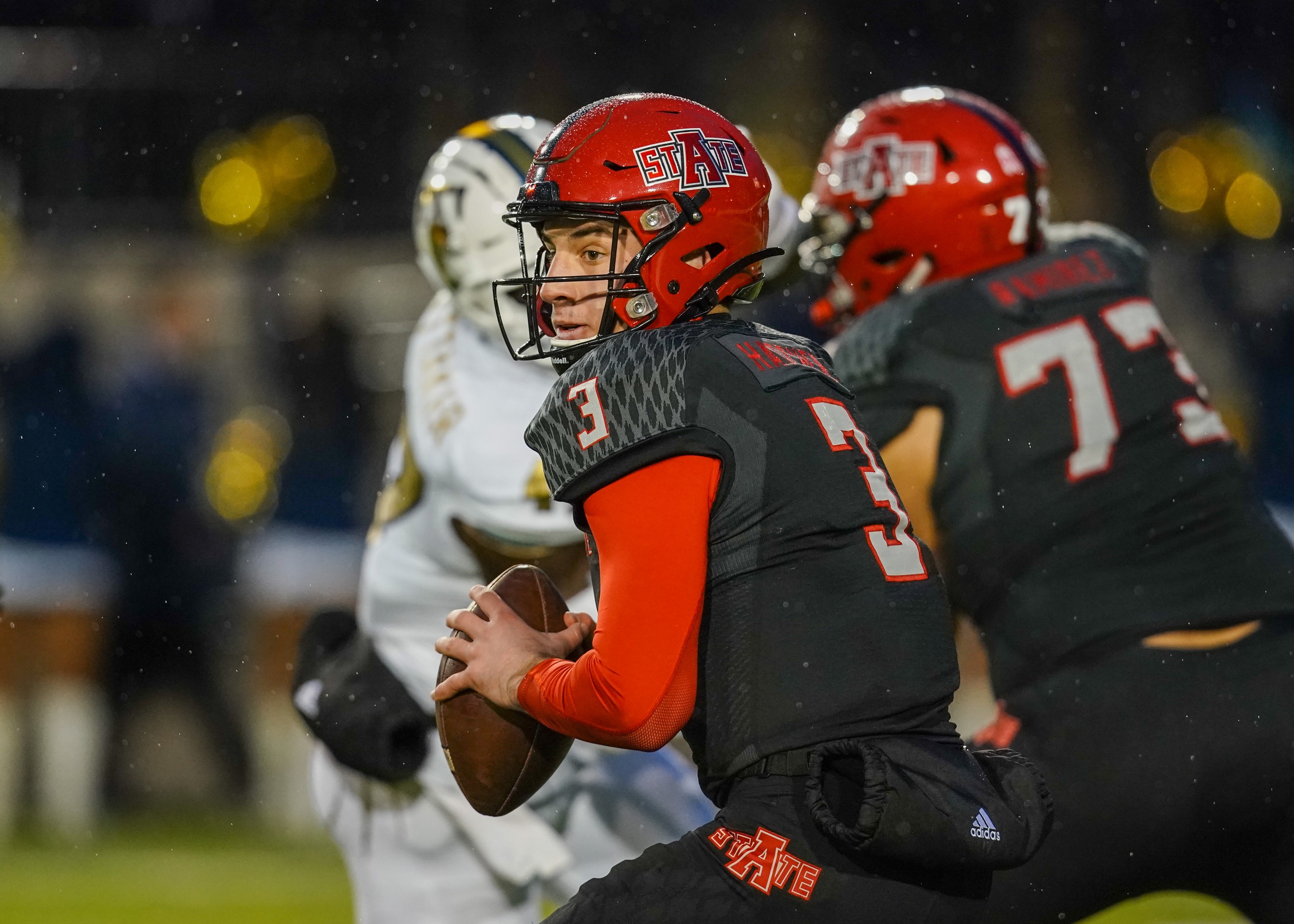 3. LB Carlton Martial, Troy
We went over the top two most valuable linebackers of the 2019 season in the top returning Big Ten and SEC articles. Now, it's time to talk about who the third most valuable off-ball linebacker of the season was: Troy's Carlton Martial. In his redshirt freshman season in 2018, Martial showed stout run-defense and decent coverage skills, which led to him recording an elite 90.9 overall grade. This year, Martial went from good to one of the best in the country in coverage and made more impact plays as a blitzer, paving the way to an even higher PFF overall grade (91.3). In coverage, Martial allowed just 162 yards on 394 coverage snaps while racking up six combined interceptions and pass breakups. All in all, he allowed one of the lowest passer ratings at his position (51.7). If he keeps this up in 2020, Martial could be a hot commodity in the 2021 NFL Draft.
4. CB Corey Straughter, UL-Monroe
Really, the difference between first, second, third and fourth on this list is marginal. Corey Straughter comes in fourth but was still one of college football's best cornerbacks in 2019. After back-to-back years of PFF coverage grades in the 60.0s in 2017-18, Straughter vastly improved his game and produced one of the 10 highest coverage grades of the year (89.7). He allowed just 12 catches on 43 targets — forming the lowest rate in college football by four percentage points and 30 percentage points (!) lower than the college football average. Straughter combined to have more interceptions and pass breakups than first downs allowed. Those numbers are almost hard to believe, but trust me, they're accurate.
5. EDGE William Bradley-King, Arkansas State
PFF was keeping an eye on William Bradley-King heading into the year to see if he could replicate the 91.3 pass-rushing grade he posted in 2018 as a role player. And as a full-time starter in 2019, he certainly did just that. Bradley-King had a 91.4 pass-rush grade in 2019, ranking sixth among FBS edge defenders. His pressure rate dropped a good amount, but he still won on a consistent basis with an 18.6% win rate. He held his own against the run, as well, posting a 78.2 run-defense grade. Bradley-King still has room to improve, and if he takes another step forward in 2020, Sun Belt offensive tackles are going to get obliterated.
6. CB Shemar Jean-Charles, Appalachian State
Cornerback Shemar Jean-Charles redshirted the 2016 season and played only 161 coverage snaps combined in 2017 and 2018. He showed some potential on those limited reps and put it all together in 2019 when he was a starter for the Mountaineers, recording a solid 79.0 coverage grade. Outside of Straughter and Jolly, Jean-Charles was one of the top cornerbacks when defending downfield. On targets of 20-plus yards, he allowed just four of 17 to be caught while intercepting one and forcing four incompletions.
7. EDGE Raymond Johnson III, Georgia Southern
Raymond Johnson III has had a fairly large role on Georgia Southern's defensive line since his true freshman season back in 2017 and has increasingly become a better pass-rusher. His PFF pass-rush grade went from 63.9 to 76.7 to 86.8 this past season, which cracked the top 25 at his position. Johnson's pressure rate generated didn't change much, but his win rate on pass-rush reps saw a spike. Johnson plays a lot of 4/5-tech, and when filtering to just his snaps at that alignment, he jumps to one of the five highest-graded in the FBS.
8. RB Elijah Mitchell, Louisiana
Among returning running backs in 2020, just three were among the 15 most valuable backs in both 2018 and 2019. One of the three is Louisiana Ragin' Cajun Elijah Mitchell. He benefited from running behind one of the top 10 run-blocking units in PFF grade, but they didn't help him break tackles at the impressive rate he did. Among running backs to see at least 200 carries since the start of 2018, Mitchell ranks 20th in broken tackles per attempt (0.27) and sixth in yards after contact per attempt (4.1). He still has room to grow if he can get more involved on the receiving end, but regardless, Mitchell is one of the top backs returning to college football next season.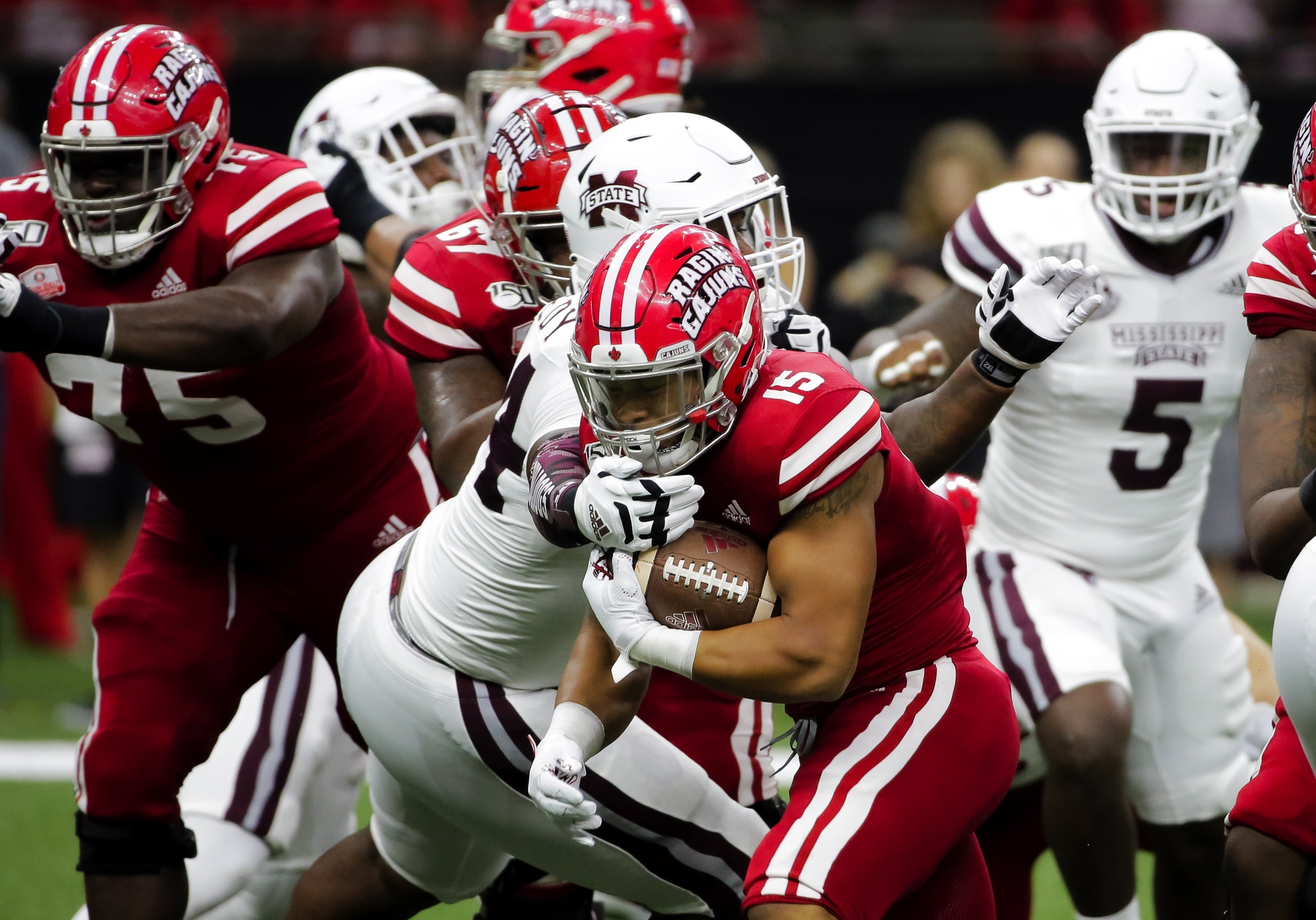 9. TE Isaiah Likely, Coastal Carolina
After showing a lot of potential as a true freshman in 2018, Isaiah Likely took advantage of an increased workload and finished off the season as the seventh most valuable tight end in the FBS. As a receiver, Likely was one of the most reliable tight ends in the country. He hauled in over 91% of his catchable targets and generated a quarterback-friendly 129.0 passer rating when targeted. He isn't going to create much after the catch, but he can use his 6-foot-4 frame to his advantage in tight coverage. His two-year contested target receiving grade is among the three best in college football.
10. WR Thomas Hennigan, Appalachian State
The Sun Belt is losing a couple of great receivers in Omar Bayless and Ja'Marcus Bradley. The departure of those two leaves Appalachian State's Thomas Hennigan as the most valuable wideout returning to the Sun Belt. Hennigan was good as a true freshman in 2017, producing a top-10 receiving grade that year among first-year wideouts (69.0). That mark dropped to 53.3 in 2018, but he came back to form in 2019, raising his receiving grade to 72.4. An area Hennigan largely improved in was in contested scenarios, as he caught just 2-of-12 such targets in 2018 but snagged 13-of-23 in 2019.