TE Travis Kelce (91.2 PFF offense grade):

Both his rushing and receiving abilities will be on display this weekend.

QB Patrick Mahomes (89.4 PFF passing grade):

The green-zone king will cruise past 2.5 passing touchdowns.

RB Kenneth Gainwell (55.6 PFF receiving grade):

His poor passing-game production is a concern.
Estimated reading time: 7 minutes
---
Today, we are going to break down Super Bowl LVII's five biggest player-prop edges to bet using PFF's best bets tool. Included below are the consensus lines for each potential wager, and all betting recommendations are supported with independently researched usage and matchup data.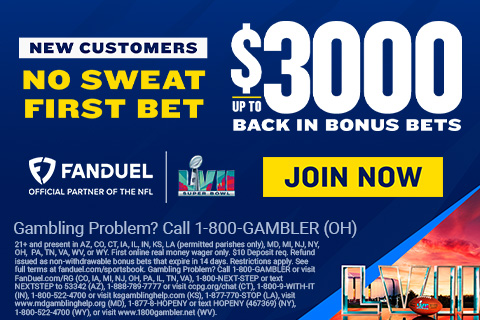 ---
PFF's best bets rates Kelce's (56.9 PFF rushing grade) over 0.5 rushing attempts prop bet as the No. 1 Super Bowl week bet, earning a 27.1% edge rating.

Kelce has eight carries over his 10-year career with five occurring in the last four years and three in the last two. 

Head coach Andy Reid reserves Kelce's rushing involvement for high-leverage situations against high-scoring opponents. 

Since 2019, Kelce has only ran that ball in games with a minimum 49.5-point over/under. 

Kansas City's 2016 45.0-point over/under against the

Tampa Bay Buccaneers

is the lowest over/under in the sample. 

Three of his eight rushes were attempted on third or fourth down while f

our of his eight rushes occurred inside the opponent's five-yard line.

The remaining rush was attempted between the opponent's five- and 10-yard lines. 

Kelce has gained four yards on four of his attempts and at least one yard after contact on six.

Kelce owns two career rushing touchdowns and has picked up three first downs as well.

Expect Reid to fire up Kelce in the ground game in a crucial, short-distance situation.