• Player props often offer the best value in the betting world.
• If Jameis Winston comes back the player we saw early last season, his odds of leading the league in passing TDs is a steal. 
• Amon-Ra St. Brown has the 20th-longest odds to lead the league in catches but finished 13th last year as a rookie. 
Estimated reading time: 3 mins
---
Player props can often offer the best value in the betting world. Game lines are analyzed from every single angle possible, making them one of the hardest bets to gain an edge on in gambling. Props, however, are often just a bookmaker flying by the seat of their pants and don't get enough public interest to sway heavily.
The following are the longshots in each season-long player prop category on BetMGM.com as of Sept. 1 that are priced way too low for their possibility of hitting.
---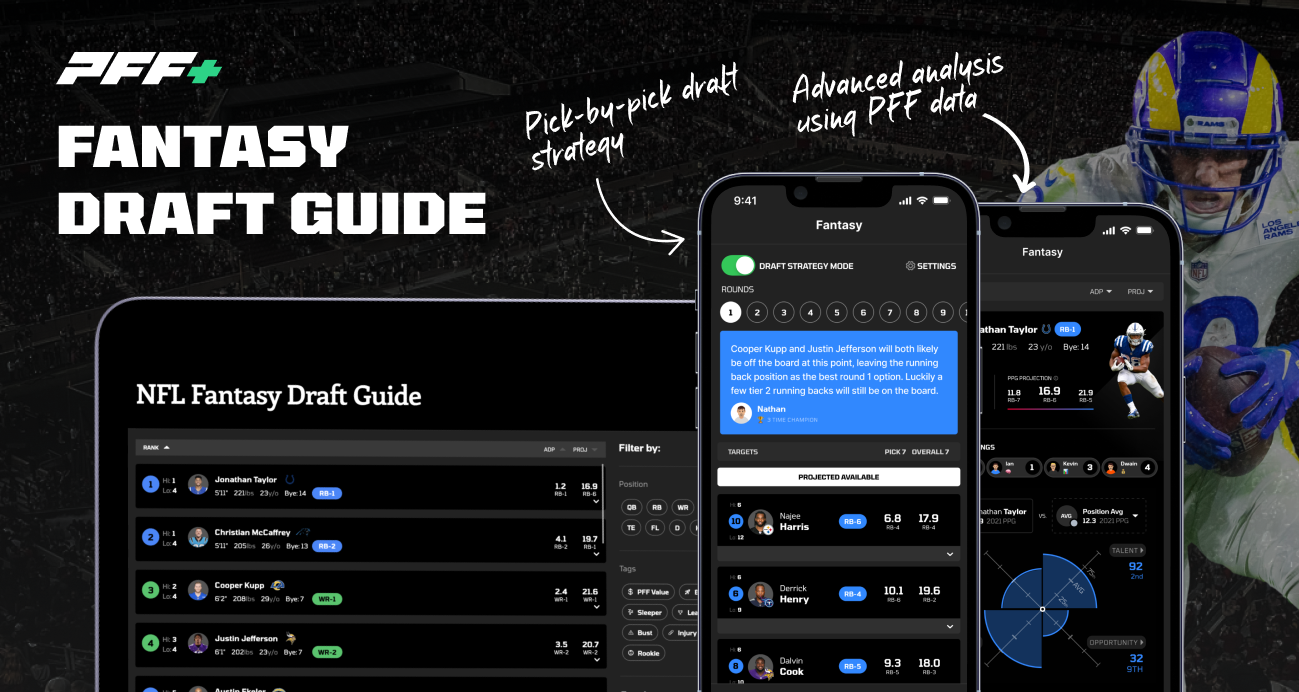 ---
Most Regular Season Passing TDs: Jameis Winston +5000
If Winston comes back the player we saw early last season, this number is a steal. In his first year as a starter for the Saints, Winston averaged over two TDs per game before getting hurt. Extrapolate that out to a full season and 34 touchdowns would have placed him tied with Joe Burrow for eighth-most in the NFL in 2021.
Burrow's odds are +900. Plus, Winston has three receivers better than his No. 1  target a season ago in Michael Thomas, Jarvis Landry and Chris Olave. He's still a reach to win the award, but this number is mispriced.
---
Most Regular Season Interceptions Thrown: Kenny Pickett +5000
All this one takes is an injury or quick trigger from Mike Tomlin on starter Mitch Trubisky, and Pickett goes from the same odds as Aaron Rodgers to borderline favorite. Pickett's preseason was good enough from a process perspective that there's no reason he shouldn't see the field should Trubisky falter. Considering first-year starters have led the league in picks each of the past two seasons, this has a much better chance of hitting than its 50 to 1 odds.
---
Most Regular Season Receptions: Amon-Ra St. Brown +4000
I could not believe my eyes when I saw this figure for St. Brown. He has the 20th-longest odds of any wide receiver to lead the league in catches. He finished 13th last year in receptions (90). That wouldn't make sense if he was a proven veteran, let alone a rookie last season.
From Week 11 on last year, St. Brown had the second-most receptions in the NFL (59) and became Jared Goff's go-to guy. I don't see that changing given his slot role in the offense. This is easily the most mispriced figure on this list.
---
Most Regular Season Rushing TDs: A.J. Dillon +4000
The Packers only kept two running backs on their initial 53-man roster. That means they are one injury from Dillon almost never coming off the field. And that's a good thing for his short-yardage usage. Because even as a backup in 2021, Dillon still had the ninth-most carries in short-yardage situations of any back in the NFL (36). With a limited receiving corps, the Packers are going to lean into their RB room more so than ever before, which means Dillon has a great chance of expounding on his five touchdowns.
---
Most Regular Season Receiving TDs: Michael Thomas +5000
I get that we haven't seen Thomas healthy in two seasons and he dealt with a hamstring in training camp. That's why the odds are so low. However, he's on track to play Week 1 and remains the focal point of the Saints passing attack. In his past two healthy seasons, he ranked third and eighth in receiving touchdowns. He has the 22nd-longest odds to lead the league in receiving touchdowns. If reports on his health are positive, this is a steal.
---
Most Regular Season Sacks: Josh Allen +5000
Never underestimate the difference playing with leads makes in sack totals. The Jaguars were the worst team in football last season, meaning Allen had as few obvious pass-rushing situations as any defensive end in the league. He ranked 34th among all edge-rushers in what PFF calls true pass-rushing situations (basically a snap where a defender knows he can rush the passer at the snap). That's going to change with a much improved all-around roster 2022.