While same-game parlays (SGPs) are big money-makers for sportsbooks, that does not mean betting edges don't exist. SGPs offer two unique opportunities unavailable in other markets: They uniquely tell a story that we can create through props, spreads and totals, and they allow us to combine outcomes that are correlated through a particular game angle but will not be priced into the odds set by books.
The goal in this space is to hit on SGPs that either tell unique stories about games and/or uncover correlated outcomes available only in the SGP market.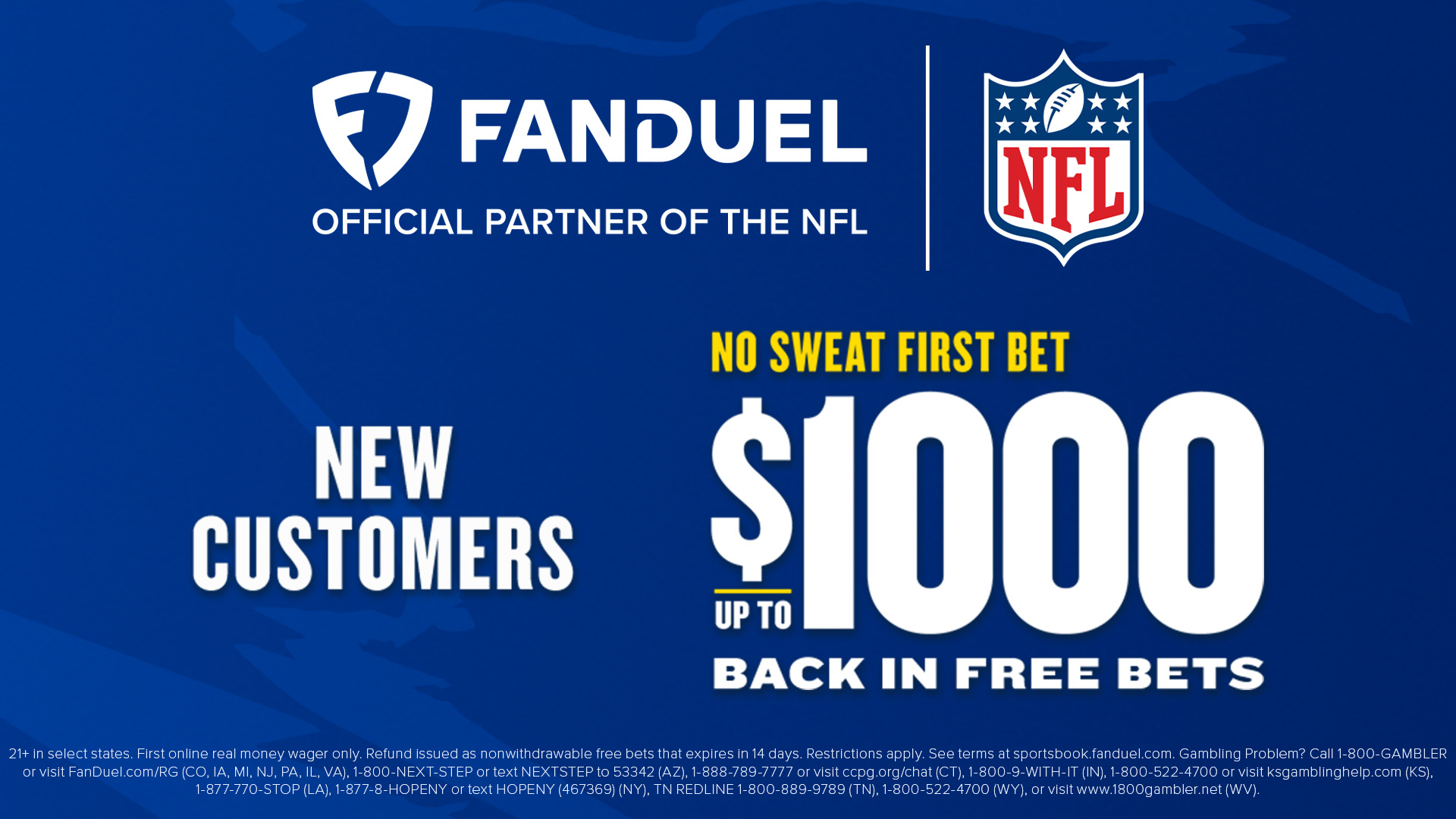 The Story: Taysom Hill plays most of the game in the brutal Cleveland weather.
The weather will be as ugly as can be in Cleveland, with a real feel of -10°F, and most importantly, sustained 30 m.p.h. winds that will gust up to 50 m.p.h.
These elements make it near-impossible to throw the ball even semi-downfield, which will limit the passing games altogether. I expect both teams to tilt extremely heavy to the run, which will mean fewer total plays because the rush attempts will keep the clock moving.
The Saints will be without wide receivers Jarvis Landry and Chris Olave, and the team refuses to let Alvin Kamara work his magic in the passing game often (he ran the same number of routes as David Johnson last week). Simply put, the team is lacking in receiving options.
Given these circumstances, it would be thoroughly unsurprising to see the Saints turn to Taysom Hill — who played a season-high percentage of snaps at QB last week — for most of this game.  In this event, Dalton would not throw enough passes to come close to his already tanking props, and Hill would carry the ball often against a Browns run defense that ranks last in EPA allowed per play and second-to-last in yards allowed per carry.
Caesars SGP build: +2500
Andy Dalton: Under 140.5 passing yards
Andy Dalton: Under 0.5 passing touchdowns
Taysom Hill: Over 34.5 rushing yards
Taysom Hill: Anytime touchdown


---
The Story: Burrow carves up the New England pass defense en route to victory.
While the Patriots defense ranks first in the NFL in EPA allowed over the full season, that number is heavily buoyed by the fact that the team has faced a slew of backup quarterbacks. In games against starting QBs, Belichick's defense drops to 19th in EPA allowed per play.
However, the New England run defense has been strong throughout the entire season — they rank top-10 in rush EPA allowed and yards allowed per carry — and their efficiency defending the run has only improved over the second half of the campaign.
This should tilt the Bengals to the air, though it's not as if they've needed the plus matchup to do so in the past.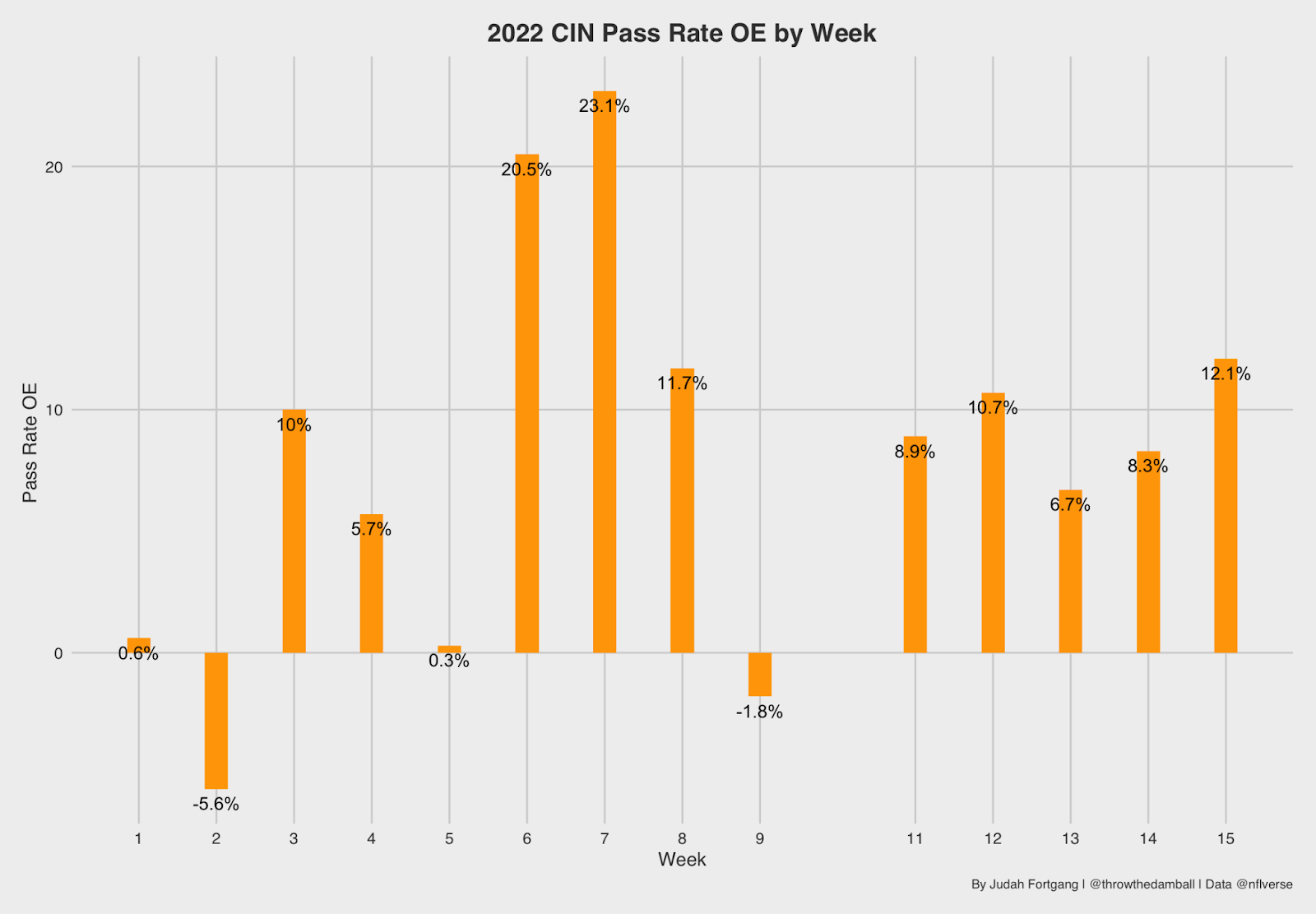 The Bengals have passed the ball at one of the league's highest rates all year, especially since their bye in Week 10.
While the prop market is pricing in a significant efficiency downturn, look for Burrow and the Bengals to pile up passing volume to their elite duo of Ja'Marr Chase and Tee Higgins and do so with success against a middling Patriots pass defense.
FanDuel SGP Build (+2698)
Joe Burrow: 325+ passing yards
Cincinnati Bengals: -5.5 spread
Tee Higgins: 70+ receiving yards
Ja'Marr Chase: 70+ receiving yards


---
The Story: Sam Darnold finds Moore for a deep touchdown en route to a big passing day.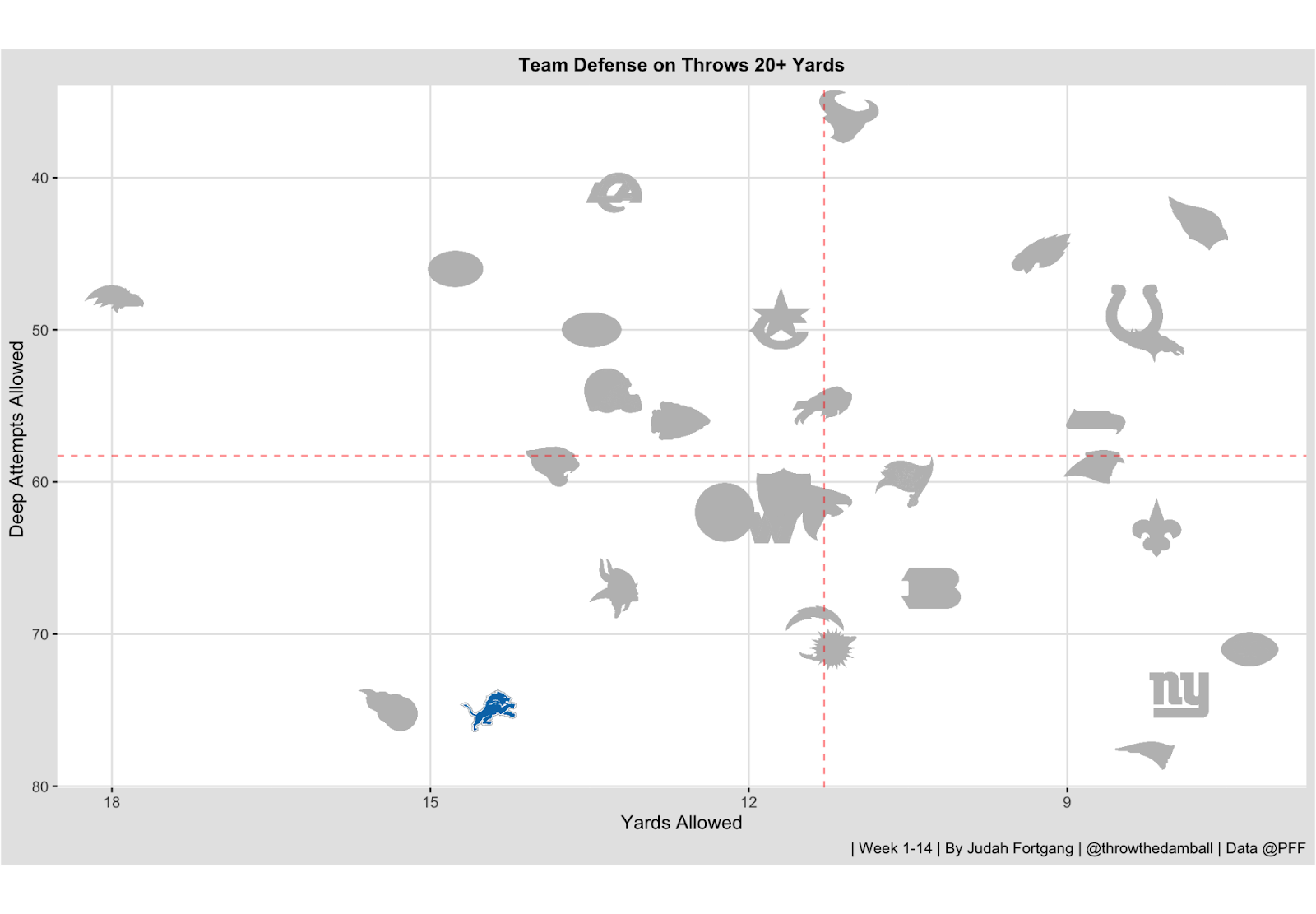 The Detroit Lions defense has faced the second-most deep attempts all season. They have struggled on such attempts, too, allowing the NFL's fourth-most yards and third-most EPA from these plays.
D.J. Moore has seen the seventh-most deep targets in the league and has generated a 95.7 grade on those targets.
While Darnold has struggled in most areas, he ranks second league-wide in raw PFF grade and fifth in yards per attempt on passes thrown 20 or more yards down the field.
Against a scheme that invites teams to throw deep, look for Darnold to take some downfield shots with Moore. And if one or two hit, that should be enough to cash this bet.
FanDuel SGP Build (+2361)
Sam Darnold: 250+ passing yards
D.J. Moore: 100 receiving yards
D.J. Moore: Receiving touchdown