• Bet Aaron Rodgers u223.5 pass yards at Eagles: 22nd-ranked Pack passing game against 2nd-ranked Eagles pass defense.
• Even with Christian Watson's emergence, Rodgers threw for only 227 and 224 yards in the past two games, respectively.
• Bet Andy Dalton u21.5 completions at 49ers: San Francisco leads NFL in pass-rush win rate charted by PFF (62.5%); Dalton has 4th-lowest EPA/dropback when under pressure.
Last updated: Nov. 26, 3:10 p.m.
Estimated reading time: 3 mins
---
In Week 11, we used various data points to bet on QB props. After going up 1.6 units over the two previous weeks, only Joe Burrow over 1.5 passing touchdowns hit (in the first half), with the other two bets losing.
Nonetheless, our overall process has been successful this season, so we're following similar framework again entering the Sunday slate in Week 12 eyeing a bounce back. 
Bet Gameplan: Playable to 223.5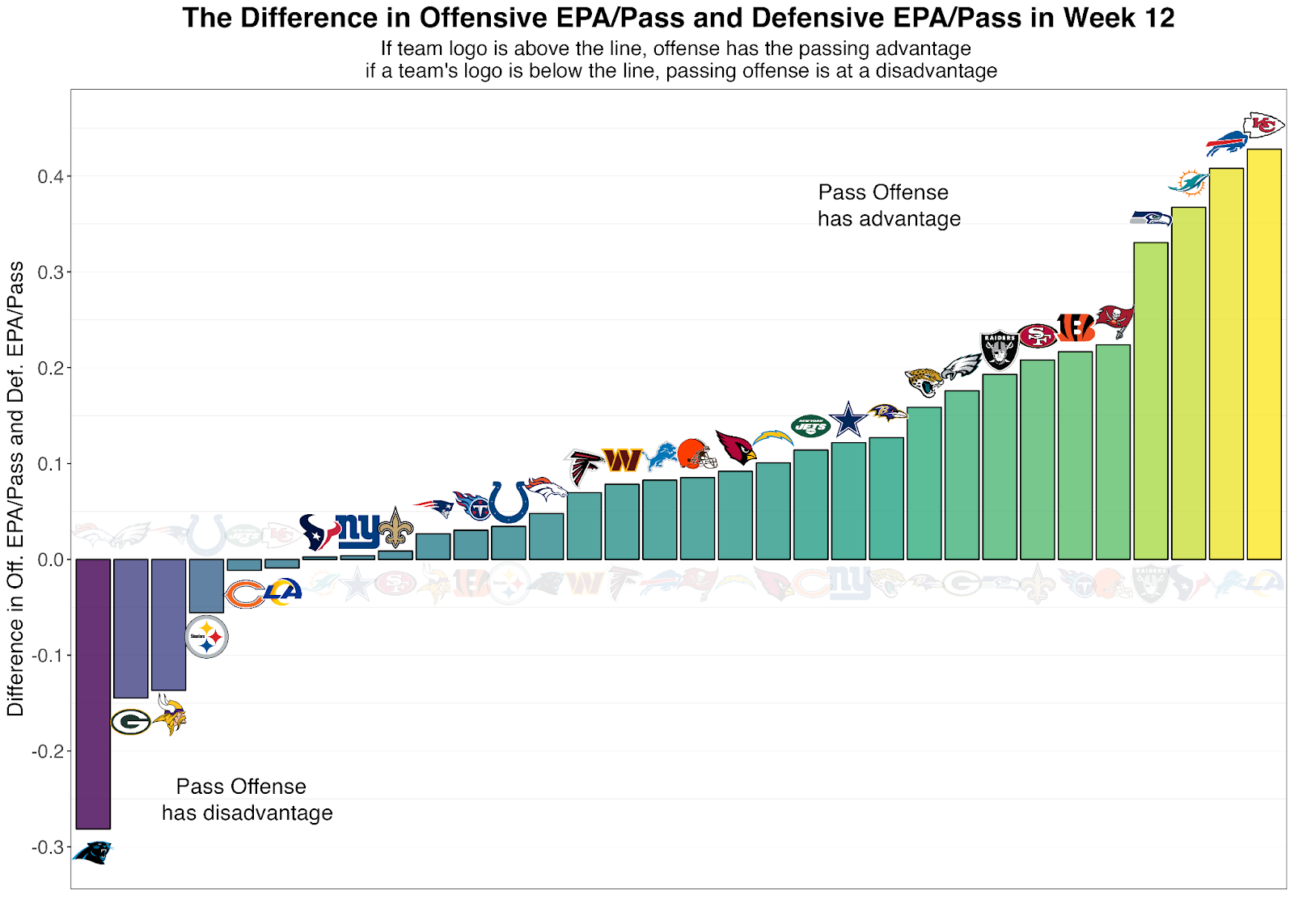 • The Packers Have a Passing Disadvantage: Entering Week 12, the Packers' passing offense ranked 22nd and faces a Eagles defense that has been the 2nd-best against the pass this season. 
• Watson's Emergence Hasn't Helped Rodgers' Yards: While rookie wide receiver Christian Watson's emergence has led to an uptick in Rodgers' TD passes, the quarterback has only thrown for 224 and 227 yards in the past two games. 
Bet Gameplan: Playable to +125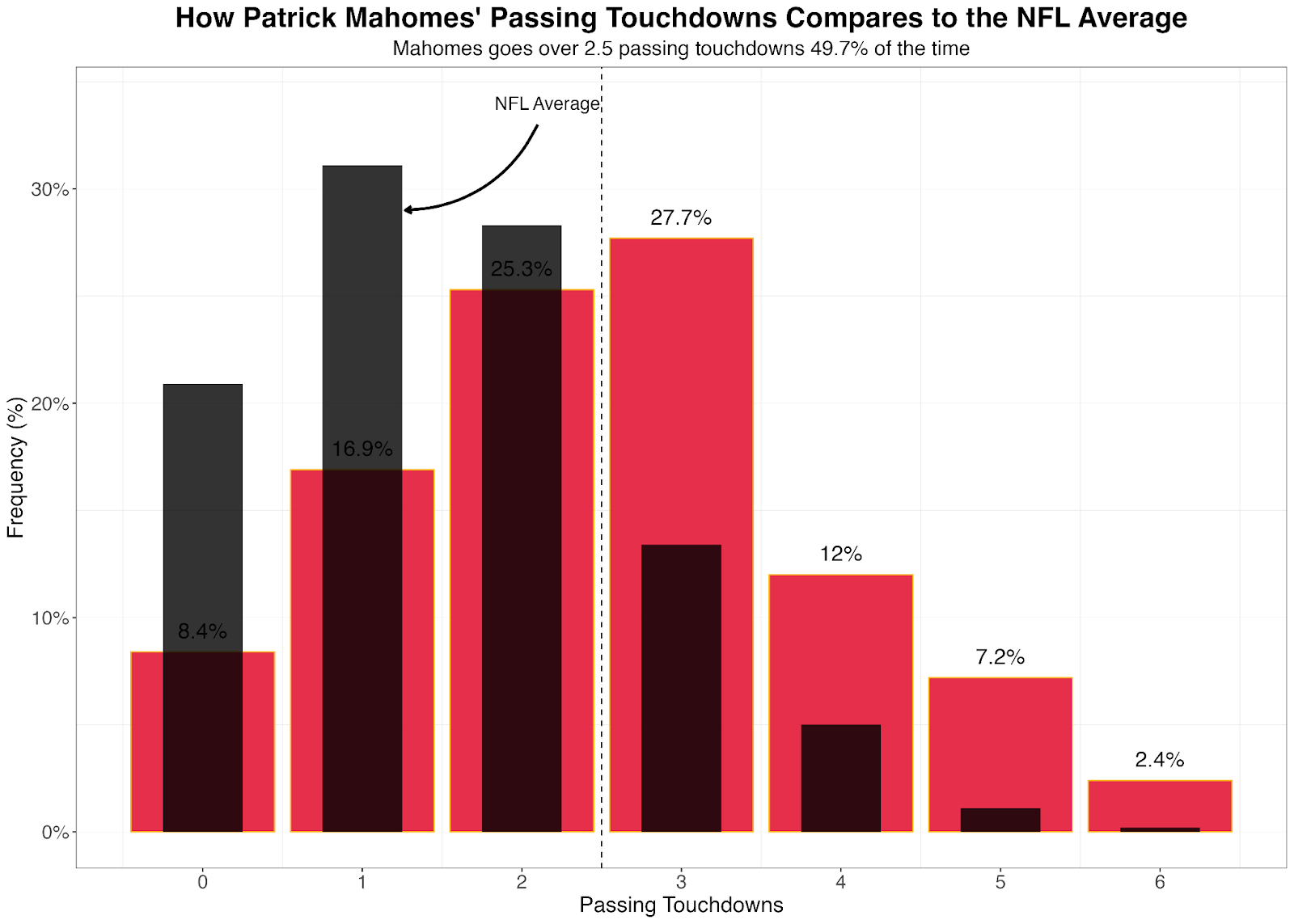 • The Chiefs Have a Passing Game Advantage: Led by Patrick Mahomes, the Chiefs have the league's most efficient passing offense, averaging a 0.32 EPA per pass. The Rams have the 8th-worst pass defense, giving up 0.11 EPA per pass, making this a strong advantage for the Chiefs.
• Mahomes Has Been Going Over: Among his 10 games this season, Mahomes has thrown for over 2.5 passing touchdowns six times. This is even better than his career average of 49.7%, showing that he has a tendency to throw for 3+ touchdowns more often this season. 
Bet Gameplan: Playable to -120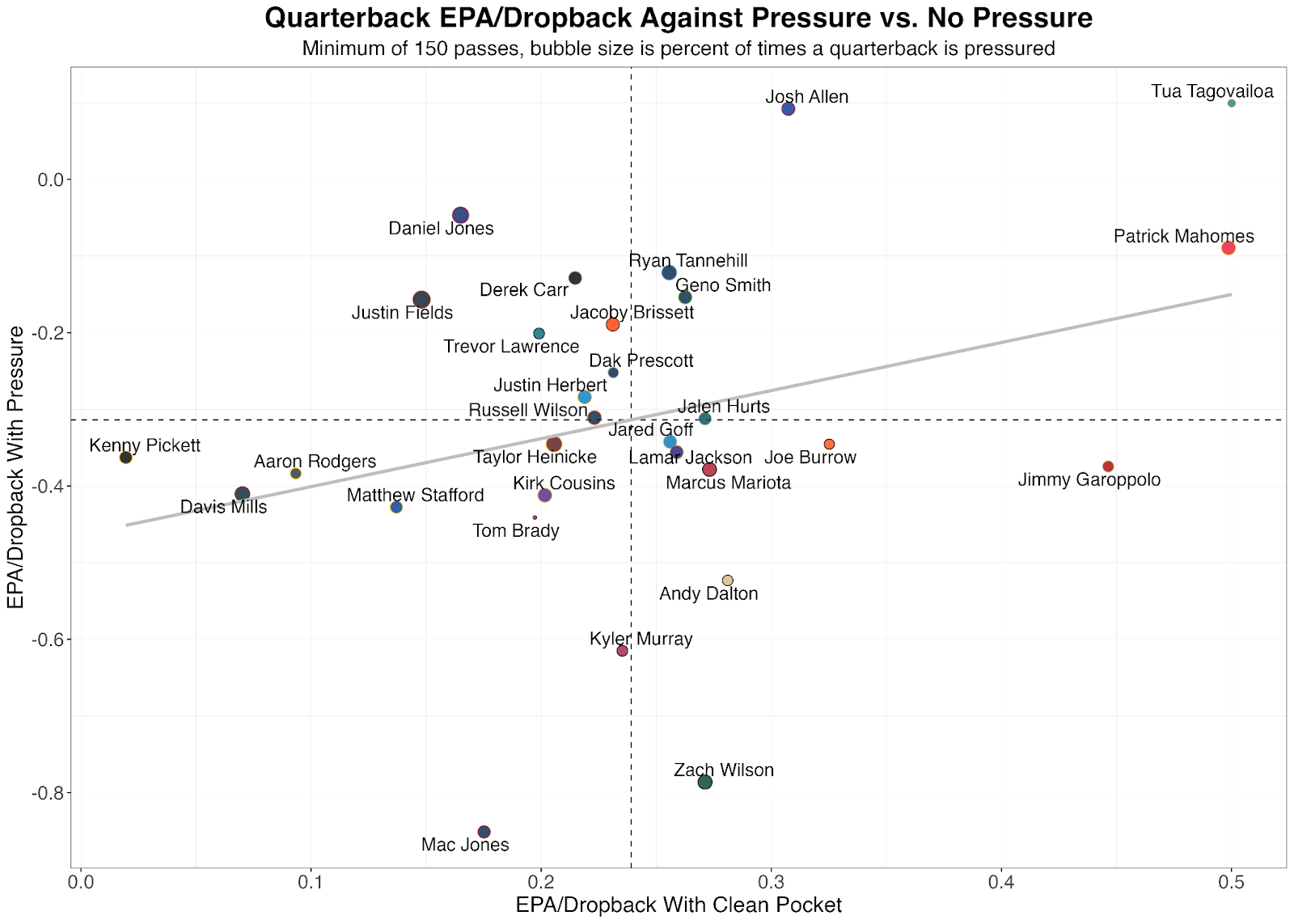 • Dalton Struggles Against Pressure: Dalton has been the 4th-worst quarterback in the NFL when pressured this season. The 49ers have the highest team pass rush win rate charted by PFF (62.5%), meaning they should beat their blockers often and get pressure on Dalton in this game.
• The 49ers Play a Lot of Zone: Dalton also has the 4th-lowest EPA/pass against zone coverage this season. The 49ers have the 6th-highest zone coverage rate in the NFL (79.6% of their snaps) and could cause problems for the Saints' passing offense throughout the game.