We have three spread bets and one totals bet today. First, let's investigate the leverage at stake for teams in the division and playoff hunt. Let's dive into NFL Week 7!
PLAYOFF LEVERAGE
The leverage charts below show how important a team's Week 7 game is to their postseason hopes. The number to the left of a team shows their chances if they lose in Week 7, while the number on the right shows their chances if they win. These numbers are based on thousands of simulations for the remainder of the season. Teams with only one number shown have a Week 7 bye.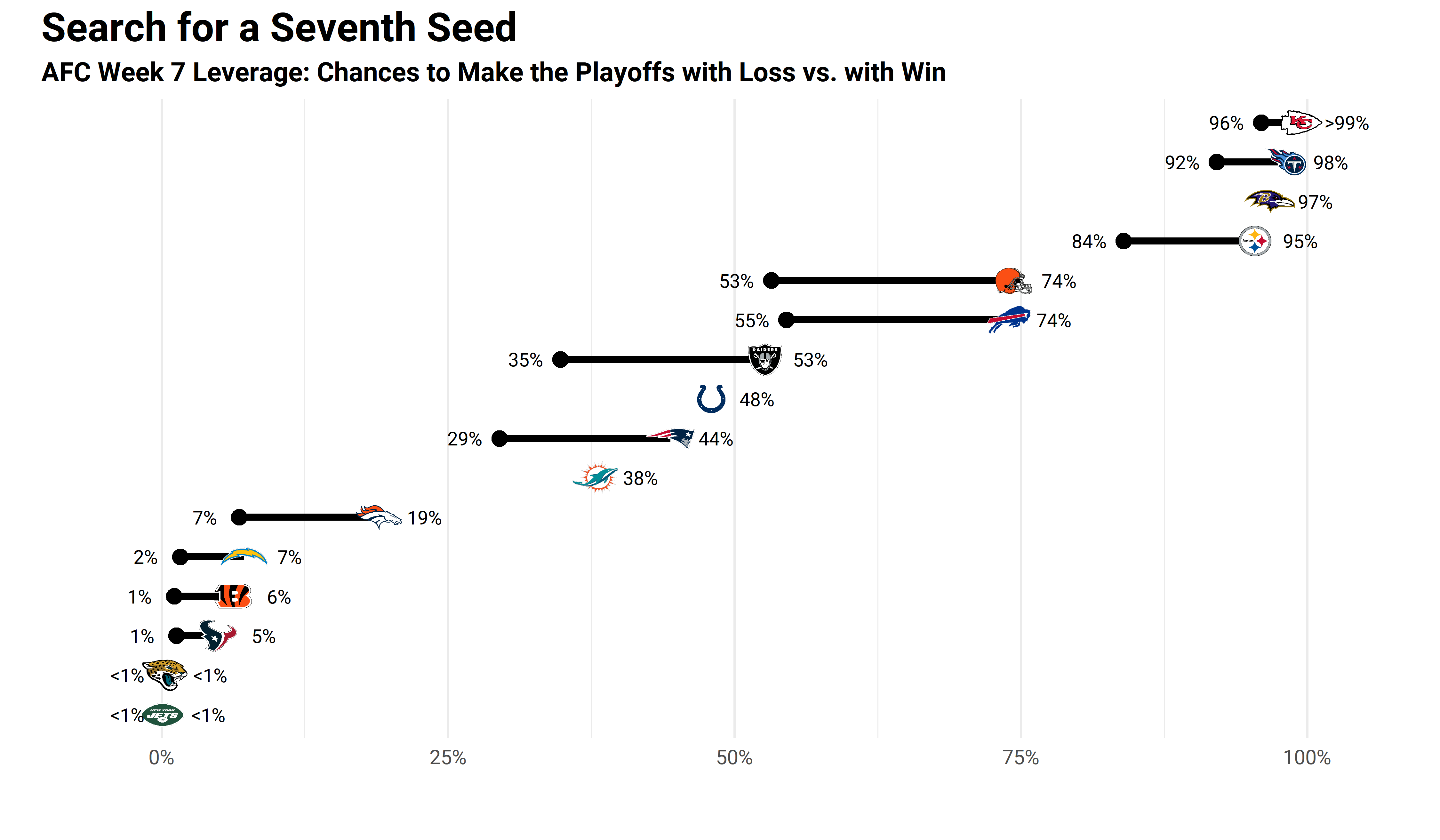 In the AFC, the four division leaders are huge favorites to make the playoffs. The Cleveland Browns and Buffalo Bills will be in a great position with a win and can still recover from their Week 6 losses.
The addition of a seventh seed helps the Las Vegas Raiders and New England Patriots keep themselves in contention with a win, but a loss would likely move them behind the Indianapolis Colts and Miami Dolphins, both of whom are on bye this week.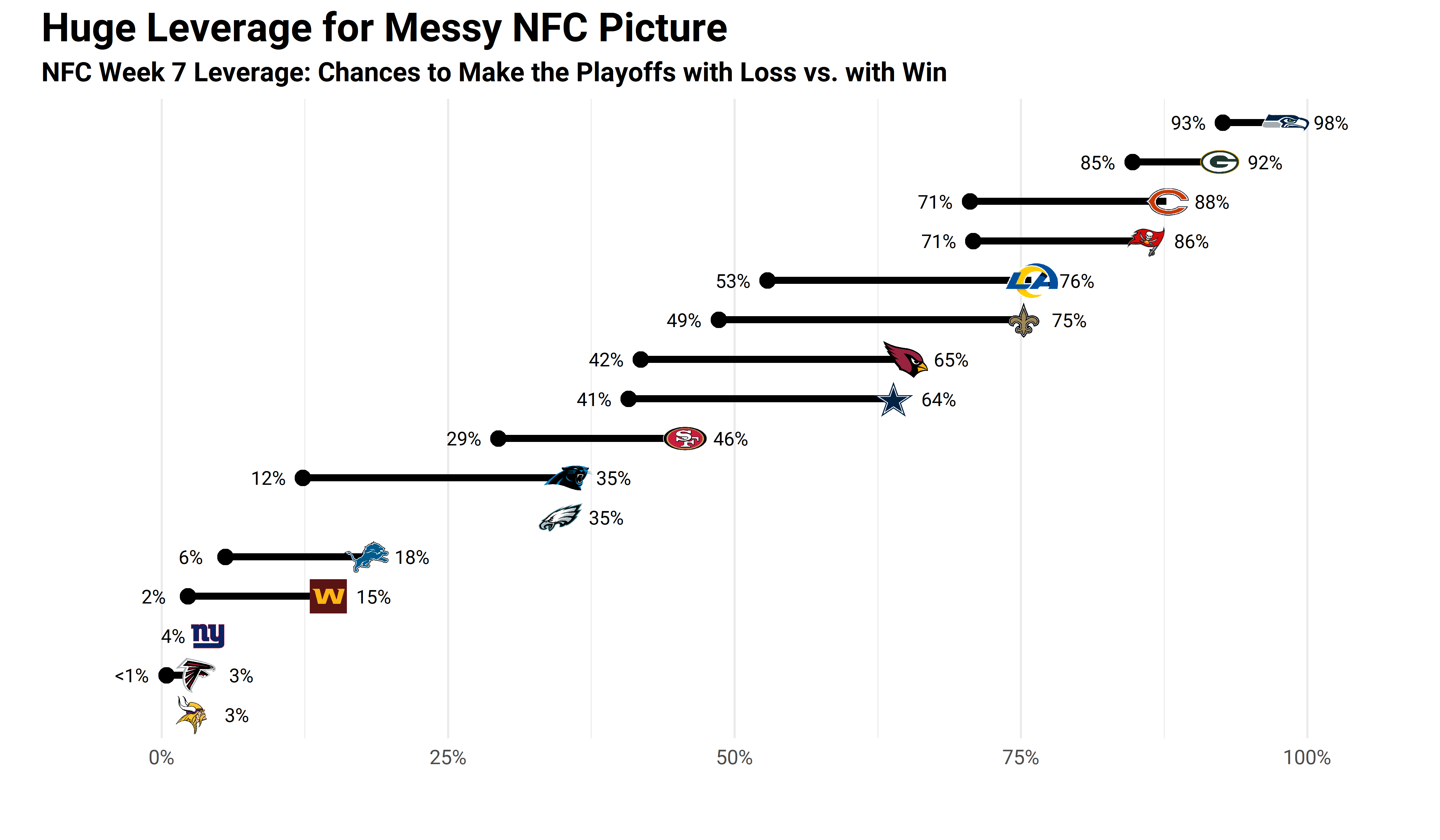 The NFC picture is messy, almost looking like a staircase with a large amount of leverage at stake for most teams. The biggest games in terms of the NFC playoff swing size for both teams are the games between the Chicago Bears and Los Angeles Rams and the game between the Carolina Panthers at New Orleans Saints (spoilers: I have a play on both games below).
DIVISIONAL LEVERAGE
Now let's look at the leverage charts that show how important a team's game is to their division title hopes. Teams with only one number shown have a Week 7 bye.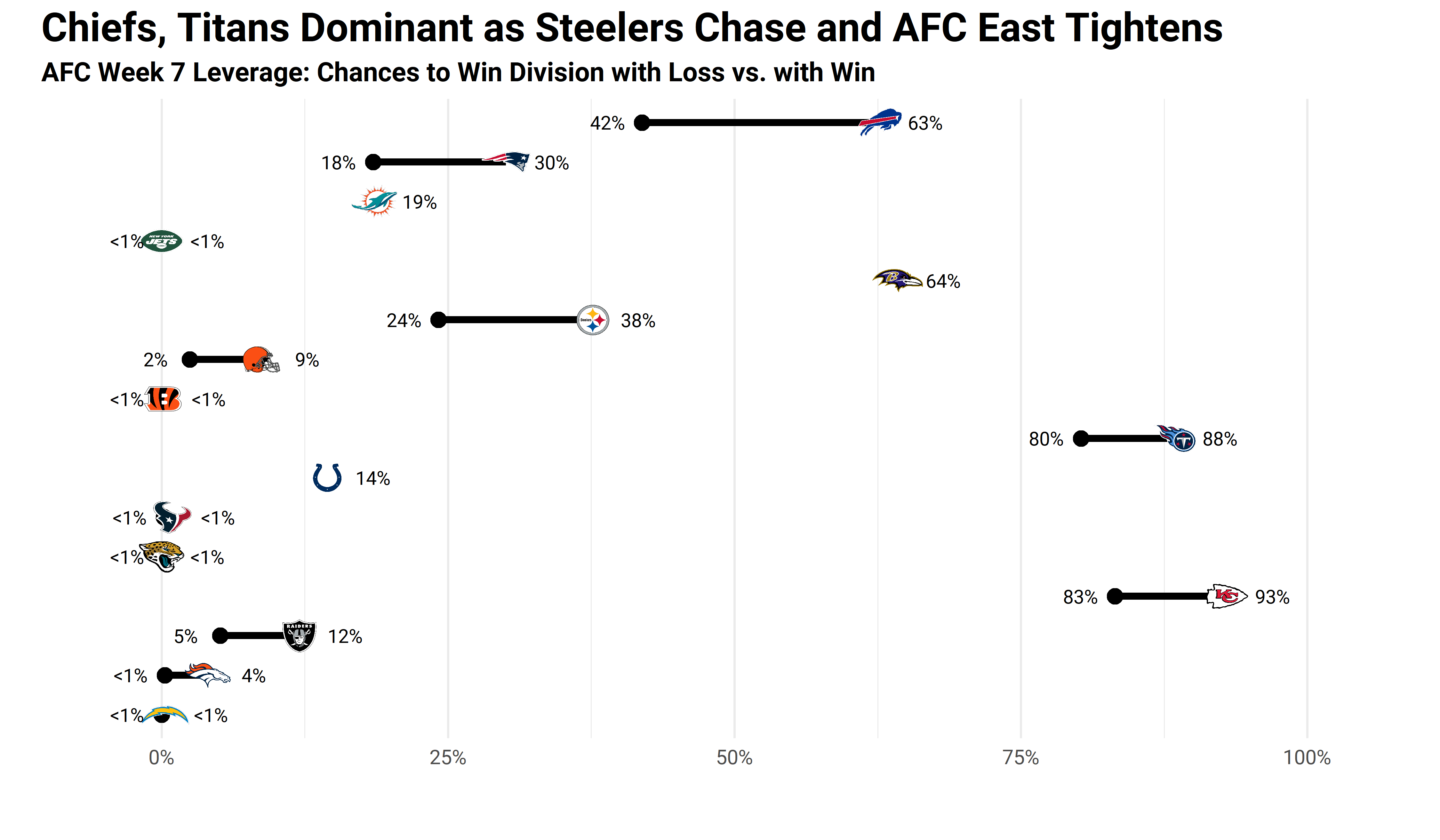 The AFC South and AFC West are firmly in the control of the Tennessee Titans and Kansas City Chiefs, respectively. The other divisions are more competitive, though a Buffalo loss this week is unlikely (they are 13.5-point favorites against the New York Jets).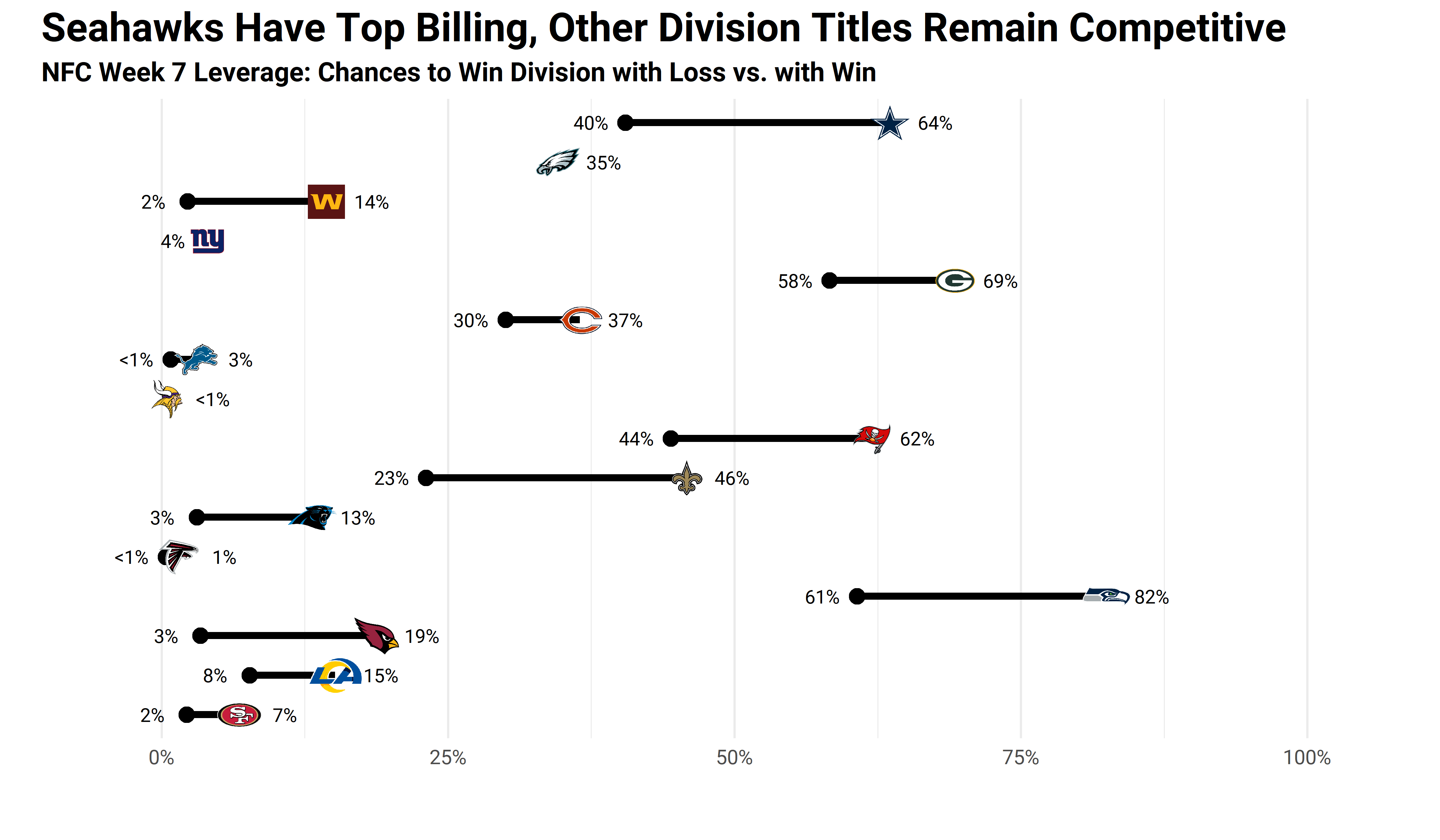 The Seattle Seahawks are in a strong position to win the NFC West, especially so if they defeat the division-rival Arizona Cardinals in Week 7. The other divisions are more open, though they are currently controlled by one team.
Subscribe to PFF Edge to continue reading
Already have a subscription? Sign In