Amazingly, we're already a quarter of the way through the 2020 NFL regular season!  So, before we get into the thick of the Week 5 action, let's identify a couple of value bets to make, do a quick check on totals and then take a look ahead at a Week 6 bet you might want to grab before Week 5 gets underway.
LEVERAGE
As usual, we'll start with leverage charts. For each team, the number on the left represents their playoff chances with a loss this week while the number on the right represents their playoff chances with a win. These probabilities are calculated by simulating the season thousands of times using PFF data.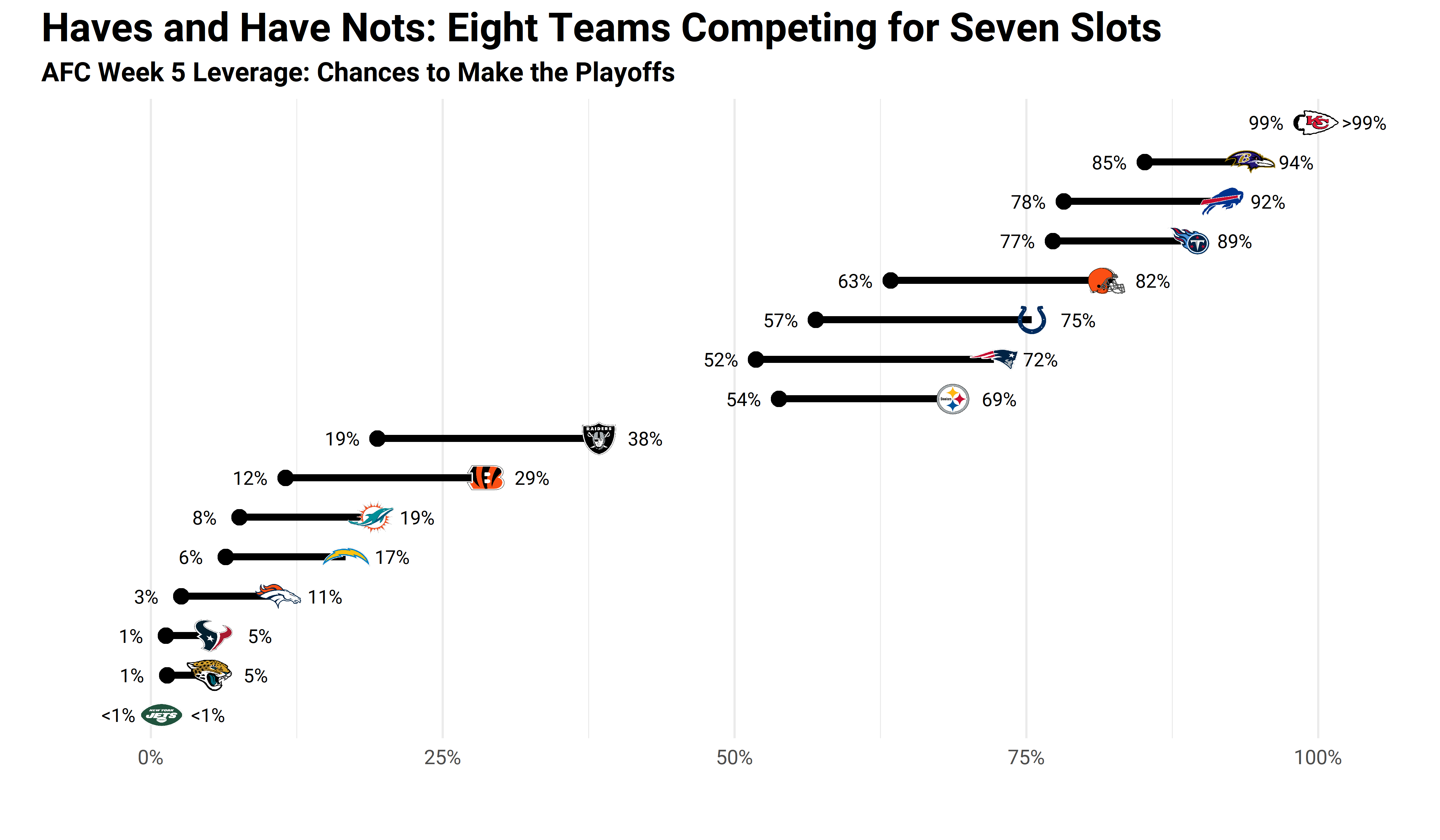 Win or lose this week, eight teams in the AFC still have over a 50% chance at the playoffs. The other eight AFC teams aren't that fortunate.
While the Kansas City Chiefs are virtual locks to advance — with the Baltimore Ravens and Buffalo Bills not far behind — one of the eight teams in this top half isn't going to make the cut, given that only seven teams advance.
There are two AFC games with significant playoff implications this week. The first is the 4:25 p.m. ET clash between the Indianapolis Colts and Cleveland Browns, while the second is the Tuesday night bout between the Buffalo Bills and Tennessee Titans (COVID-19 permitting, of course).
Subscribe to PFF Edge to continue reading
Already have a subscription? Sign In