For the first time in AAF history, a road team won as the Arizona Hotshots went into Memphis and knocked off the Express with a strong second half, 20-18, to improve to 2-0. Arizona caught fire in the second half, behind Week 1's QB of the Week John Wolford, who completed 14-of-22 passes for 194 yards and two touchdowns.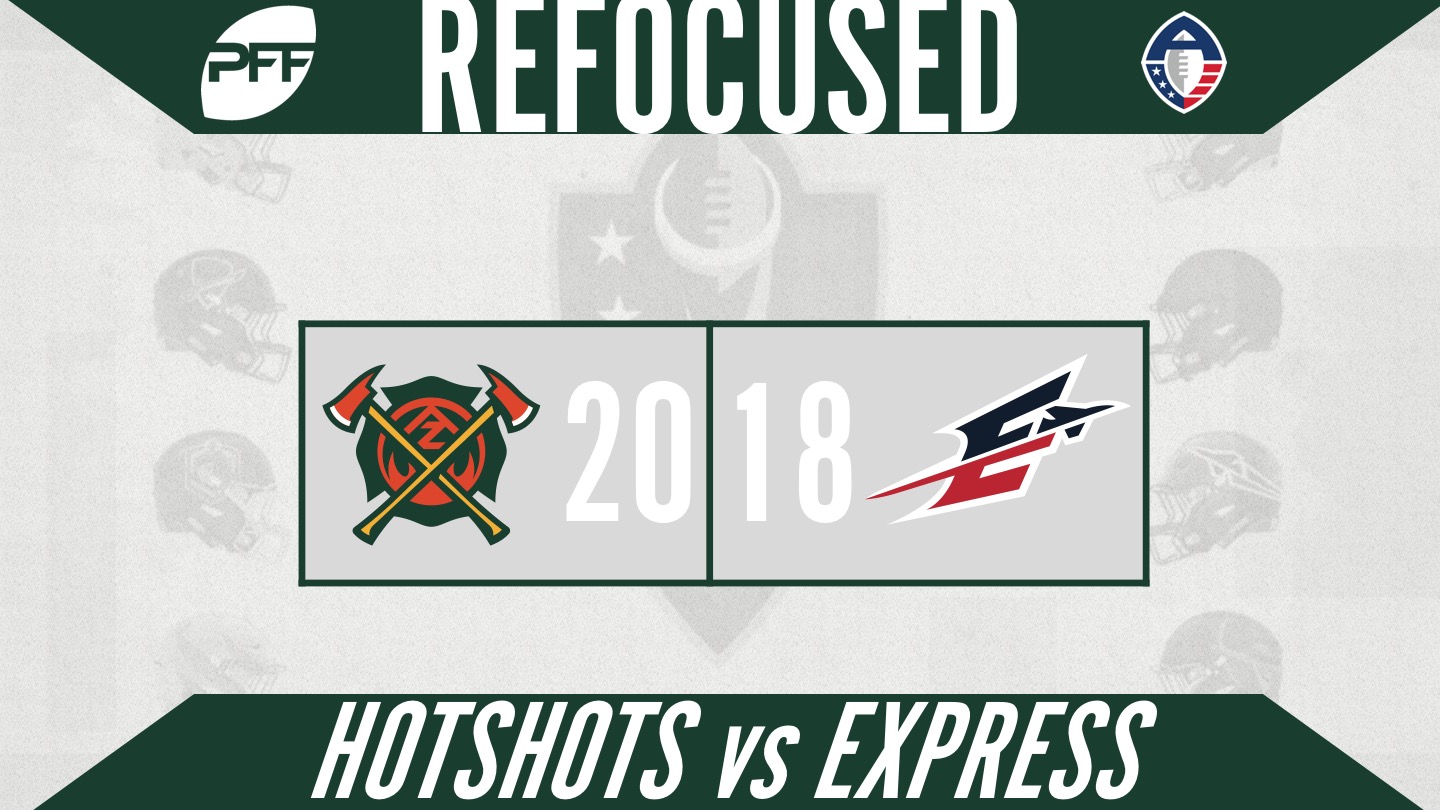 PFF's ReFocused series this season features immediate takeaways and a key to the victory from PFF's lead AAF analysts and grabbing quick first-run statistics from our team of analysts who watched every player on every play of the game. For more data and analysis from the game, utilize our Premium Stats 2.0 dashboard to expand your knowledge on the key players, signature stats and much more.

Despite the box score that shows two interceptions for Wolford, he once again lit up the field and threw three of our big-time throws, aptly named as they are our highest-graded throws in any given game. He averaged 8.9 yards per attempt, by far the highest of the four quarterbacks from Saturday.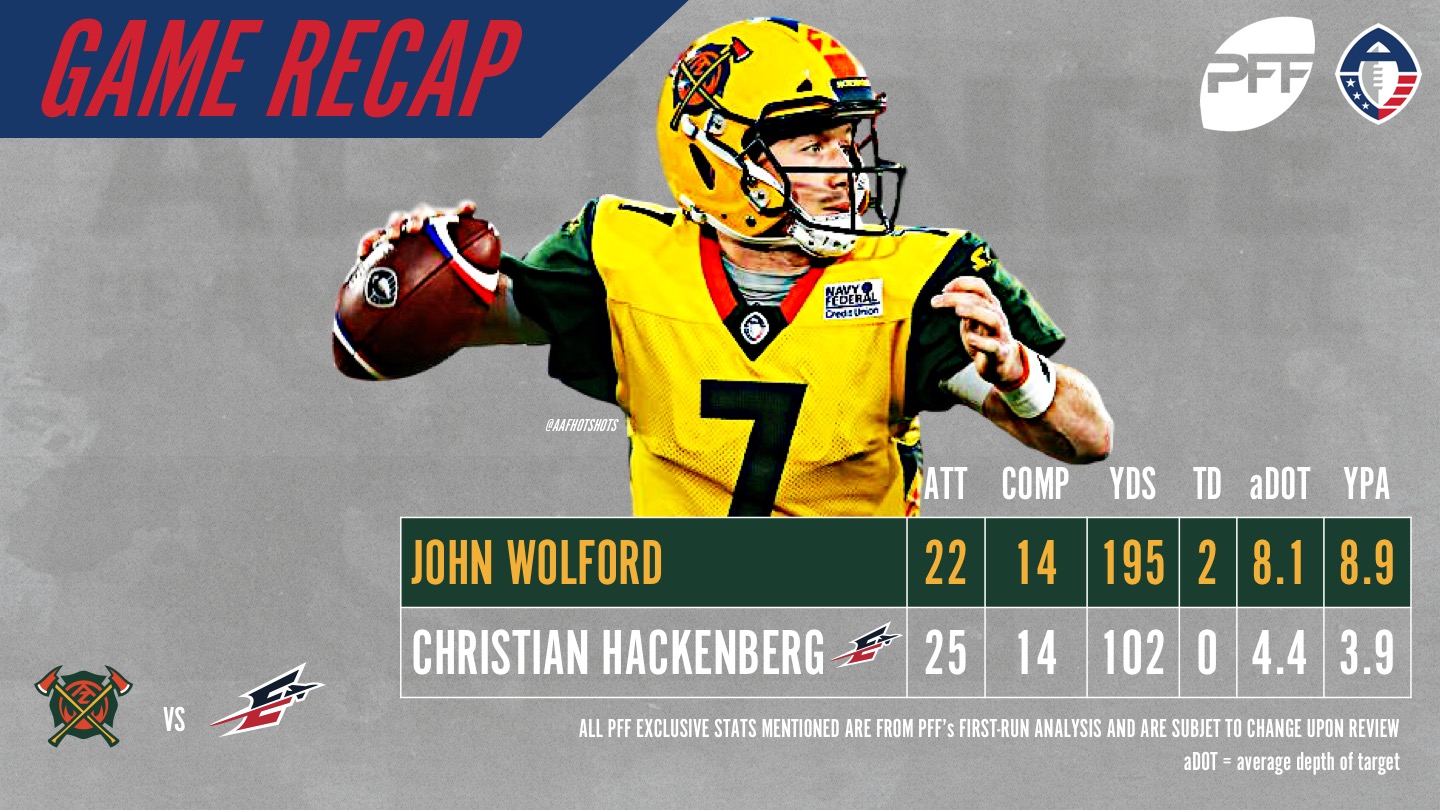 Wolford once again worked his connection with receiver Rashad Ross as he threw Ross' way five times to the tune of four completions for 67 yards and a touchdown in the late stages of the third quarter that gave the Hotshots their first points of the game.
The Express actually dominated for the majority of the game, including taking a 12-0 lead into halftime as they rode the AAF's first ever 100-yard rusher in Zac Stacy, who led all teams with 101 yards on the night. However, after Arizona found their groove and Memphis was forced to pass, that's when things went sour for the Express as they had to turn to Christian Hackenberg to let it fly.
Hackenberg finished the game with an abysmal stat line of 14-of-25 for 102 yards, averaging just 3.9 yards per attempt and completing just 1-of-5 passes targeted at least 10 yards downfield. In fact, for the evening, and of those 14 completions, only seven of them came on passes targeted past the line of scrimmage as his average depth of target of 4.4 yards was by far the lowest from Saturday.
While Hackenberg may not be the answer for Memphis, their defense did once again play well and gave them the opportunity to win this contest, however, their inability to move the ball late and in the fourth quarter, in general, are what did them in.
Memphis drops to 0-2 and becomes the first AAF team in history to lose a home game while conversely, everyone's 'hot' pick in the Hotshots, became the first road team to gain a victory away from their own friendly confines.
[Editor's note: All exclusive data mentioned in PFF's ReFocused series for the AAF is from our first run and before final review. Statistics will be checked against the official game books for any inaccuracies while our team of analysts undergoes the final review process for several hours after the game's ending. All first-run data should be considered as subject to change upon review.]
For more access to AAF data – sign up for PFF Elite to check out grades and stats from every player on every play of every game from the 2019 season!