Trent Richardson totaled 83 rushing yards and a score in the Birmingham Iron's hard-fought win over the Atlanta Legends, clinching a playoff spot for his in the league's inaugural season.

PFF's ReFocused series this season features immediate takeaways and a key to the victory from PFF's lead AAF analysts and grabbing quick first-run statistics from our team of analysts who watched every player on every play of the game. For more data and analysis from the game, utilize our Premium Stats 2.0 dashboard to expand your knowledge on the key players, signature stats and much more.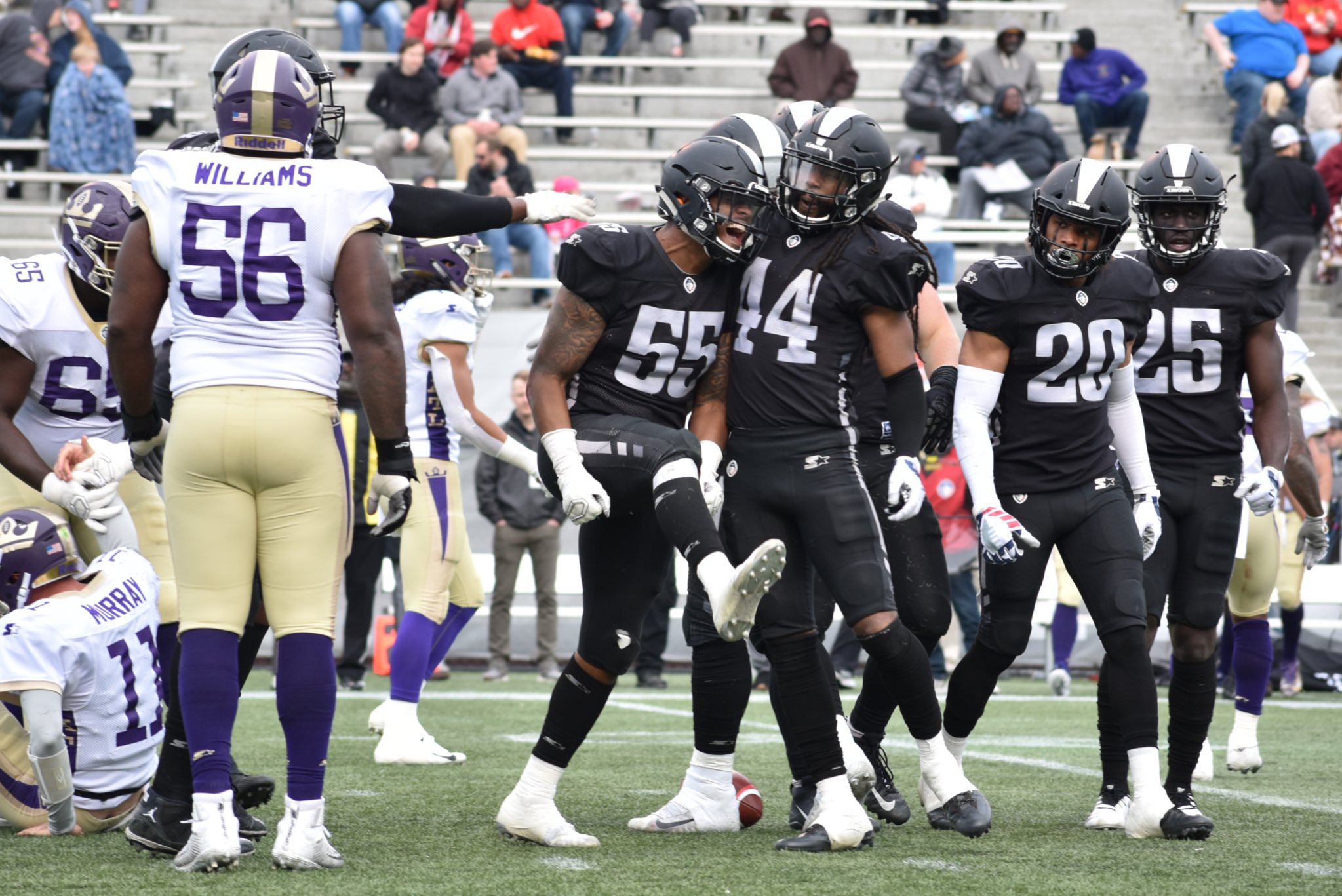 Iron safety Max Redfield and edge defender Aaron Adeoye led the team defensively, each logging three defensive stops in the affair. Jake Payne also had himself a day as part of Birmingham's stellar defensive effort, as he recorded six total pressures across his 22 pass-rush snaps in the game.
Though it was in a losing effort, Atlanta's T.J. Barnes and Dylan Donahue combined for five total pressures on the defensive end, each earning impressive pass-rush grades as a result.
Legends wide receiver Justin Thomas did his part offensively, catching four-of-five targets for 74 yards and two first downs. But Atlanta's duo of quarterbacks, Matt Simms and Aaron Murray, still combined for just 235 passing yards and two interceptions en route to the loss.
[Editor's note: All exclusive data mentioned in PFF's ReFocused series for the AAF is from our first run and before final review. Statistics will be checked against the official game books for any inaccuracies while our team of analysts undergoes the final review process for several hours after the game's ending. All first-run data should be considered as subject to change upon review.]
For more access to AAF data – sign up for PFF Elite to check out grades and stats from every player on every play of every game from the 2019 season!