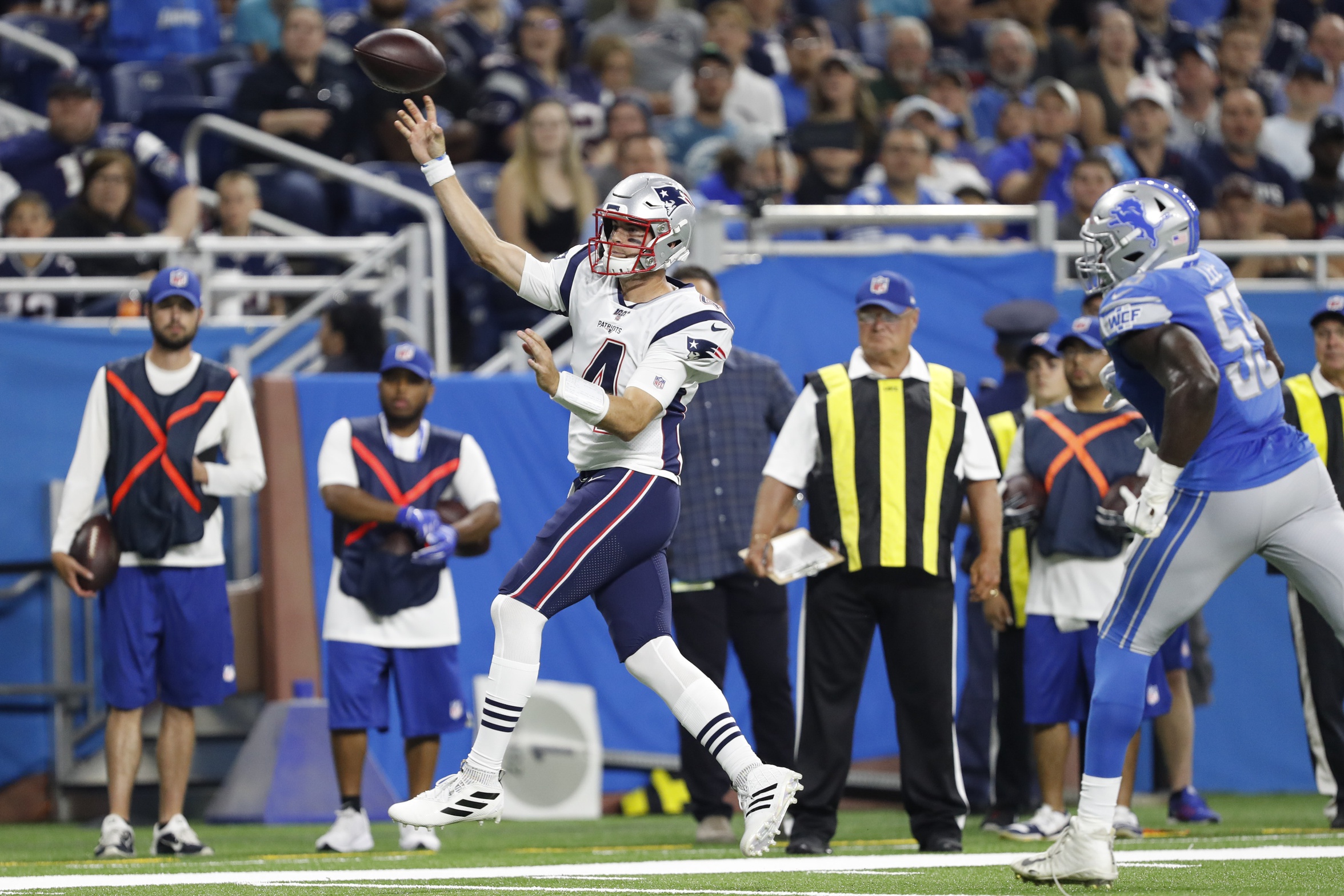 Rookie quarterbacks are often under an intense spotlight during the preseason, but quarterbacks who are expected to sit behind veteran All-Pro signal-callers might be flying under the radar. That is probably the case with the New England Patriots' rookie quarterback Jarrett Stidham, who, as a backup to Tom Brady, is not expected to see the field in 2019. Be that as it may, Stidham put together a solid performance in his first preseason game and was among the most impressive signal-callers this weekend — and not just among rookies.
Stidham earned an overall grade of 84.8 against the Detroit Lions, which ranked first among rookie quarterbacks who played at least 25 snaps in the preseason opener. Furthermore, that grade ranked fourth among all rookie players and fourth among all quarterbacks with at least 25 snaps. Stidham completed just 14 of his 24 passes for 179 yards and a touchdown, however, as usual, the raw figures don't tell the entire story, and we have to look behind the numbers to really see how well Stidham played.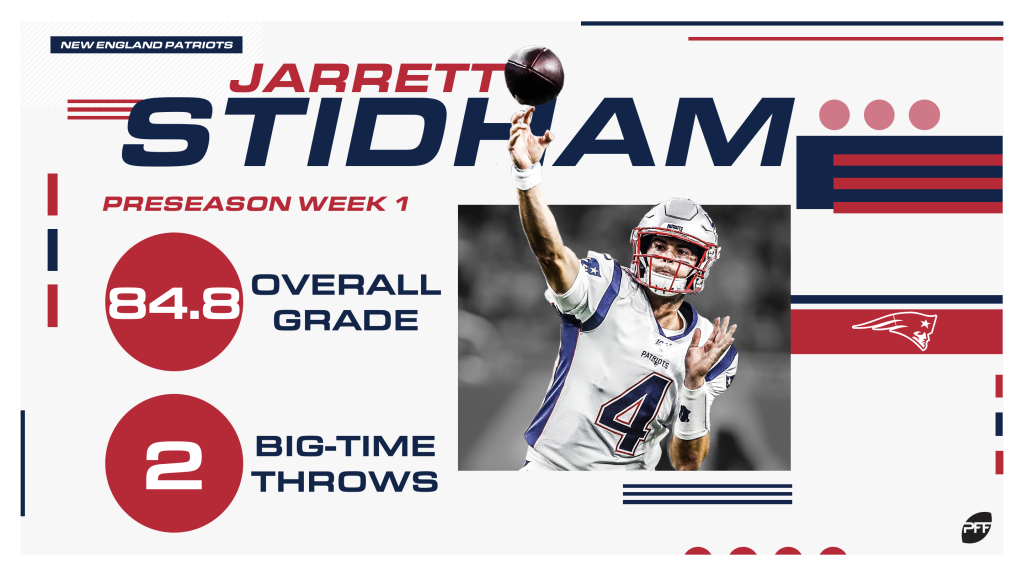 [Editor's Note: All of PFF's advanced stats and grades for every NFL player are made available in PFF's ELITE subscription. Subscribe today to gain access!]
You must have PFF Edge to continue reading...