It was another week where toughness prevailed, as our picks went 3-0, with two of the three receiving closing-line value. The Rams covering a nail-biter in Cleveland also marked the 100th win of this column (which debuted in the fall of 2017), with our record now standing at 100-84-10 (54.3%), including 71-56-6 against the spread (55.9%). We are a modest 7-3 on the young season and look ahead to Week 4, where we take two spreads and a total for the second consecutive week.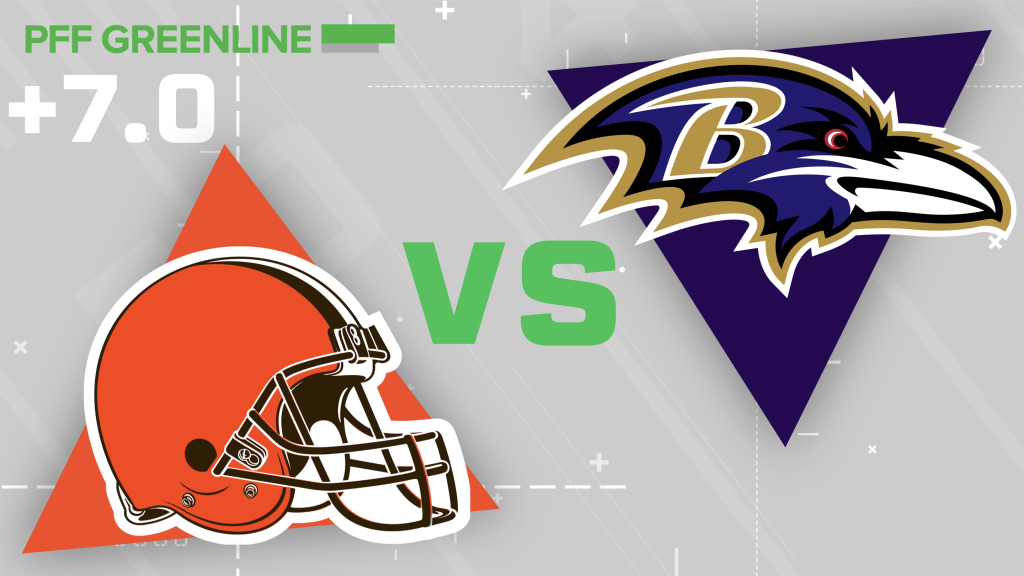 Point (Eric Eager): This is the second time in the last calendar year that we've backed Baker Mayfield in this spot. It's pretty interesting to see that, despite acquiring Odell Beckham Jr., Sheldon Richardson, Olivier Vernon and Greedy Williams (who is currently questionable with a hamstring injury), the Browns are underdogs by more heading into Week 4 of this season than they were with all of the data afforded to them going into Week 17 of 2018. 
The facts above are not meant to imply that what the Browns have done in 2019 is impressive at all (it's not). From running too much 11 personnel to calling a draw play on freaking fourth down and nine yards to go, this team is a mess. But this just means that you're buying one of the most talented teams in pro football at their very lowest; a team that was humbled on national television against what is a pretty good outfit in the Los Angeles Rams, in a game in which they would have pushed this number despite all of their foibles. 
The Browns kept Sunday night close by exploiting the inaccuracies of Rams quarterback Jared Goff, who completed only 4-of-14 passes more than 10 yards in the air and outside the numbers, including two interceptions. Lamar Jackson showed similar struggles last week against a weak Kansas City defense, going 3-11 on such passes, two of which were hail mary-type throws that were actually hauled in by his receivers. Jackson averaged less than five yards per pass attempt when clean and will surely feel the pressure of Myles Garrett and company on more than his fair share of passes, leading to a closer game than the market suggests.
Counterpoint (George Chahrouri): Last week we licked our chops at the chance to take Sean McVay against Freddie Kitchens. Sure enough, Freddie was more Flintstone than 2018 Kitchens. Running the ball on 4th-and-9 is sort of like deciding to order dessert only to stutter right as you order and end up with another side of lukewarm steamed vegetables — if you're gonna do that just punt on dessert.
Bad restaurant orders aside, the Browns have pivoted from what made them successful on early downs last season. Under Kitchens last year, the Browns' offense gained the most yards per early-down play, leveraging heavy sets (2 or fewer wide receivers) on 46% of those plays and running play-action 30% of the time. This season, they are using those heavy sets on first or second down on just 19% of plays and running play-action on 23% of plays. Mayfield is also holding on to the ball for a while and not reaping any benefit; he's fifth in the NFL in dropbacks lasting three seconds or longer and is the only quarterback in the top-five on that list with a completion rate below 50% (41%). He also leads that group in percentage of those dropbacks resulting in a sack or throwaway (one every three dropbacks). Since the start of last season, the Ravens have forced opposing quarterbacks to a league-low passer rating (64.8) on such passing plays.
The last barrier to covering is for the Browns is a pretty major one: John Harbaugh. As we detailed earlier this week, Harbaugh absolutely made the correct decision to go for 2 down by 11 in Kansas City. But he made many other decisions, including going for it on 4th-and-short well inside his own half during the first half of that game and passing on second down and eight-plus more than any other offense in the NFL. This tells you that Harbaugh is doing something many NFL coaches are afraid to do — he's playing to win instead of trying to lose by as little as possible. That type of attitude combined with erasing the draw from your fourth-and-long playbook is a recipe for disaster to any underdog looking to get a couple of extra bounces on the road.