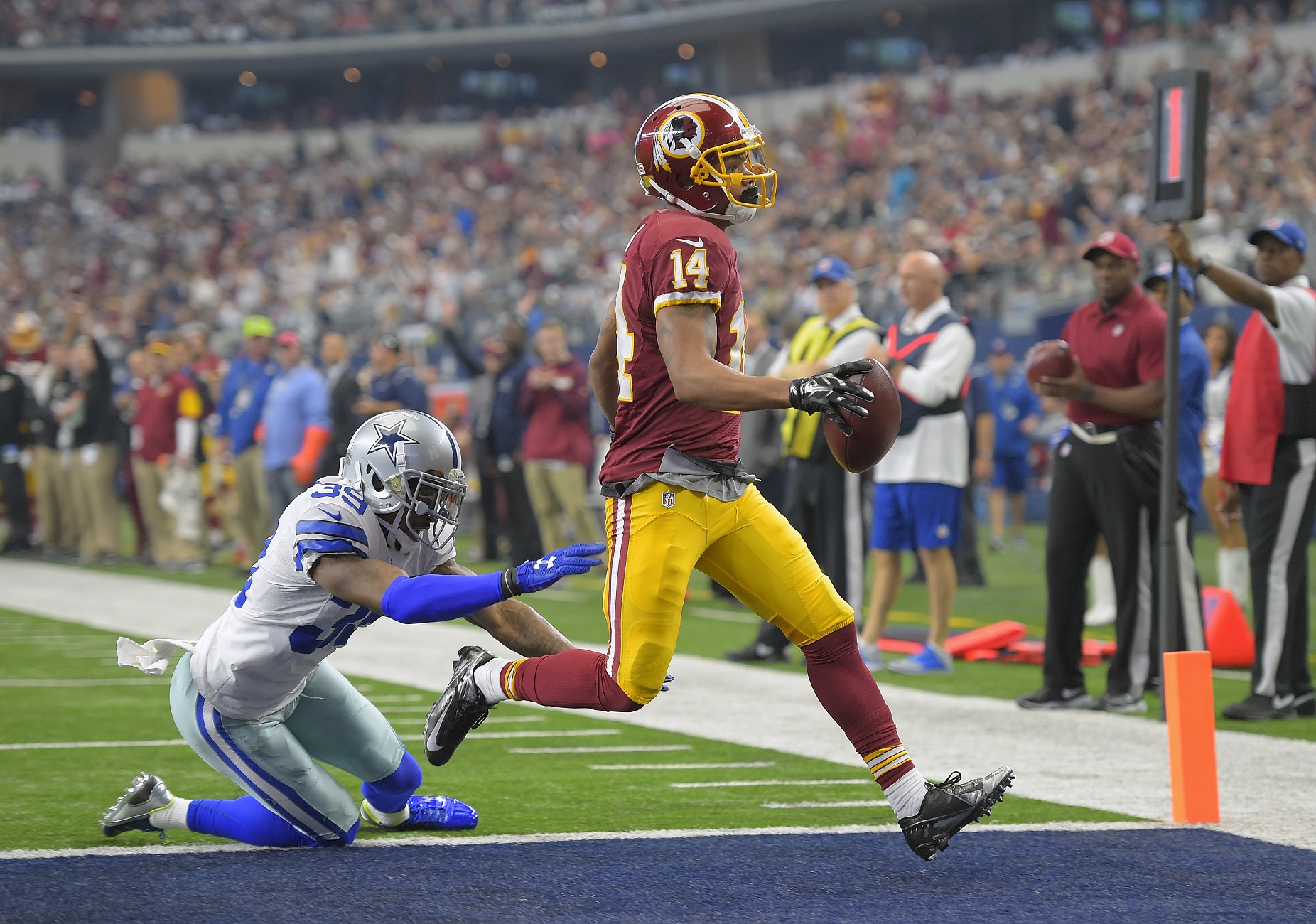 ARLINGTON TX, JANUARY 3: Washington wide receiver Ryan Grant (14), right, scores on a1st quarter touchdown reception against Dallas cornerback Brandon Carr (39) during the Washington Redskins defeat of the Dallas Cowboys 34- 23 in Arlington TX, January 3, 2016. (Photo by John McDonnell / The Washington Post via Getty Images)
In an interview ESPN staff writer John Keim, Washington Redskins wide receiver coach Ike Hillard has praised fourth-year wide out Ryan Grant ahead of training camp. Hillard said, "I'm easily Ryan Grant's biggest fan…he's always been our best pure route runner out of everyone, even with Pierre and DJax here. He's been a consummate pro."  In the spring, Grant worked as the No. 3 receiver with Terrelle Pryorand Jamison Crowder, and with DeSean Jackson and Pierre Garcon out of town, Grant could be in line for more opportunities in 2017.
Grant has seen just 72 targets over his three seasons in the league, and he saw 40 of those targets in 2015. In 2015, he averaged 1.12 yards per route run, finishing fifth of the six Washington wide receivers with at least 20 targets.
In 2016, both his targets (18) and his yards per route average (0.63) dipped, and he recorded a PFF receiving grade of just 53.3. In his three-year career, Grant has failed to attain a PFF overall grade above 51.1, something he will look to change as he appears to be set for more opportunities this season.