Welcome to the Plays of the Week for Week 18 of the 2018 season. Like every week, our team of analysts has dissected and graded every snap of every game to bring you the most detailed and valid analysis you can find anywhere. Below are the plays that earned our highest grades this week – who do you think produced the best play of Wild Card Weekend?
If you want to see how these players graded in their first games of the playoffs, check out all of our regular season advanced statistics and information with PFF Elite and Premium Stats 2.0.


In a close game in the fourth quarter, sometimes you need a big play on special teams to give you a little edge. That's exactly what Tavon Austin did on this punt return. One cut was all that he needed, and then he had the speed to take them past midfield. If not for Michael Dickson getting in his way, he likely takes this one to the house.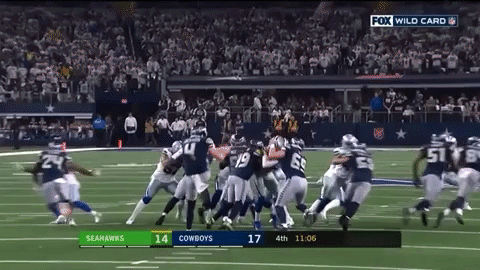 Money throw. Money catch. With the Seahawks going for it on 4th-and-6, Wilson found wide receiver Doug Baldwin along the sideline and the receiver delivered with some toe drag swag.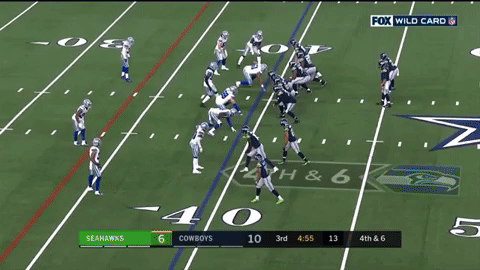 Russell Wilson and Tyler Lockett produced a perfect NFL passer rating of 158.3 when they connected in 2018, and plays like this are why. Wilson drops the ball over the defensive back, and Lockett is able to dive and make the grab.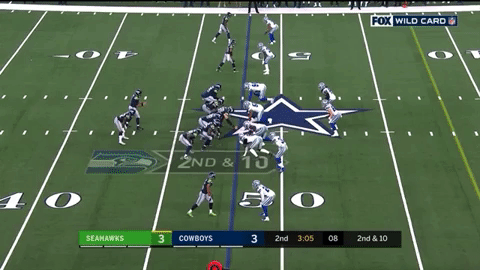 Linebacker Benardrick McKinney actually did well to stay as close to T.Y. Hilton as he did, but a great pass by quarterback Andrew Luck was met by a great grab by Hilton here.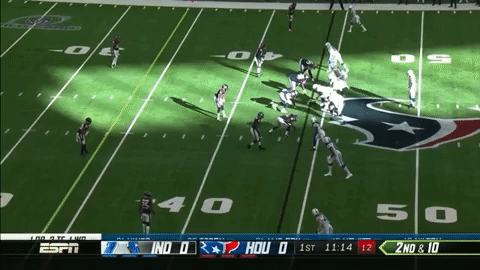 This was a poor decision and throw by Deshaun Watson, but a really nice play by Kenny Moore II to read where the ball was going, get into position and secure the interception.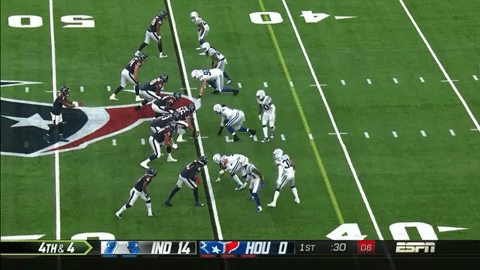 The Ravens needed to find a spark from somewhere after a dismal first half on offense, and their defense gave it to them with this play early in the second half. Onwuasor forced the fumble with tight end Virgil Green fighting for extra yards, and C.J. Mosley was there to recover.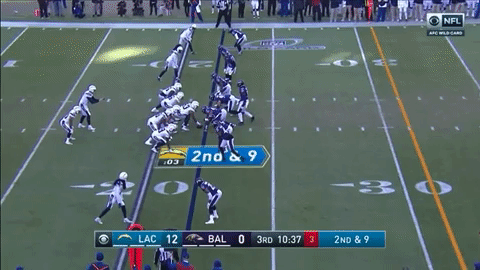 Three of the Cowboys' 11 players on offense wound up on the ground because of Jarran Reed on this play. He beat guard Connor Williams to the outside, then ran over running back Ezekiel Elliott before knocking quarterback Dak Prescott to the ground after the pass.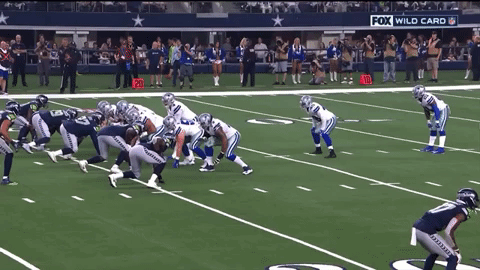 The Bears' rookie first-round draft pick, linebacker Roquan Smith, produced a special play for his first career playoff interception. Ripping the ball away from running back Wendell Smallwood, he turned what should have been a five-yard gain for the offense into a turnover for the defense.