After stumbling through the 2018 season with a 20th-ranked pass-blocking unit and a 32nd-ranked run-blocking group, the playoff-bound Houston Texans desperately needed to find help in the offseason. They addressed the glaring hole immediately, taking Alabama State offensive lineman Tytus Howard with their first-round pick.
One round later, the Texans doubled up with their selection of offensive lineman Max Scharping — another small-school product. While Houston's draft as a whole earned a below-average grade from PFF, the two picks to bolster a subpar offensive line were certainly noteworthy.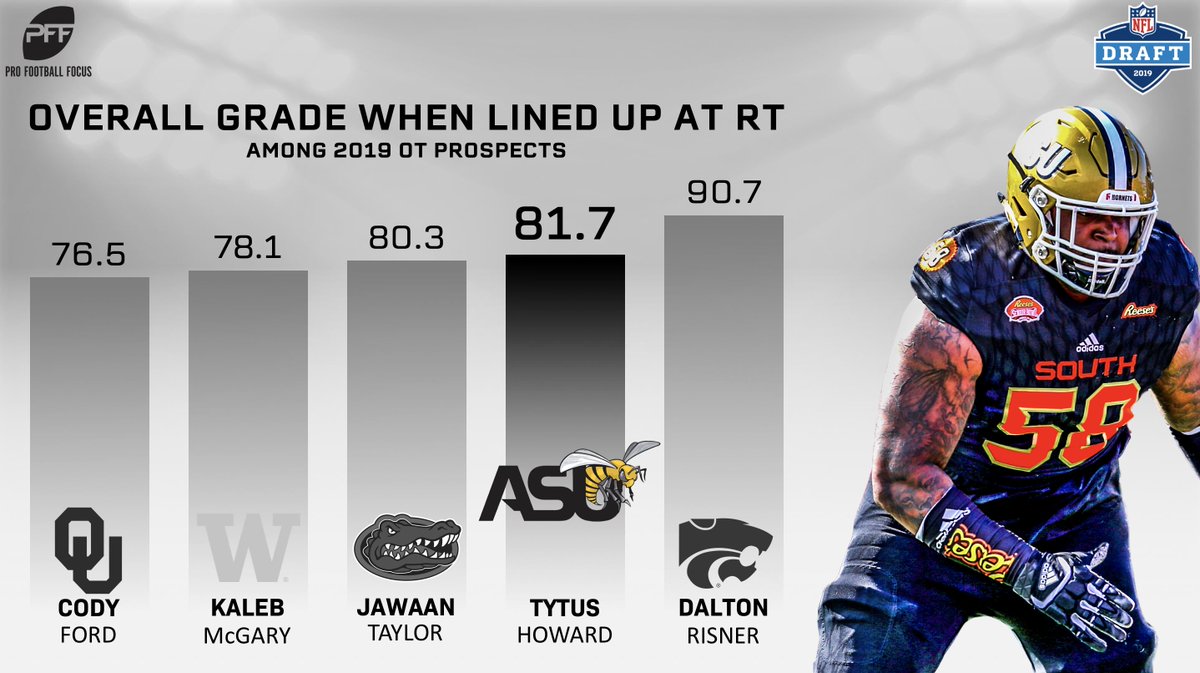 Howard excelled in 2018, particularly as a pass blocker, where he earned an 87.8 grade that ranked 21st among 329 draft-eligible offensive linemen. His 75.5 run-blocking grade was less convincing but still placed him 23rd in the class. Howard's FCS resume may seem unworthy of a day-one pick on paper, but he proved he could matchup with FBS talent. He didn't allow a single pressure on 38 pass-blocking snaps against Auburn.
The pick was arguably a reach by the Texans, as Howard could have still been on the board into the second round. Even so, his strengths in both primary facets of blocking should provide the immediate help that the Texans' front-five needs.
Scharping also dominated as a pass blocker while showing glimpses of potential in the run game. In his freshman campaign, he finished 33rd of 339 qualifying guards in run-blocking grade, and while his numbers admittedly teetered off in that department — he ended the 2018 season with a 70.0 run-blocking grade (61st of 369) — the Texans, at the very least, have something to work with, and that's all they can ask for after their abysmal offensive line play in 2018.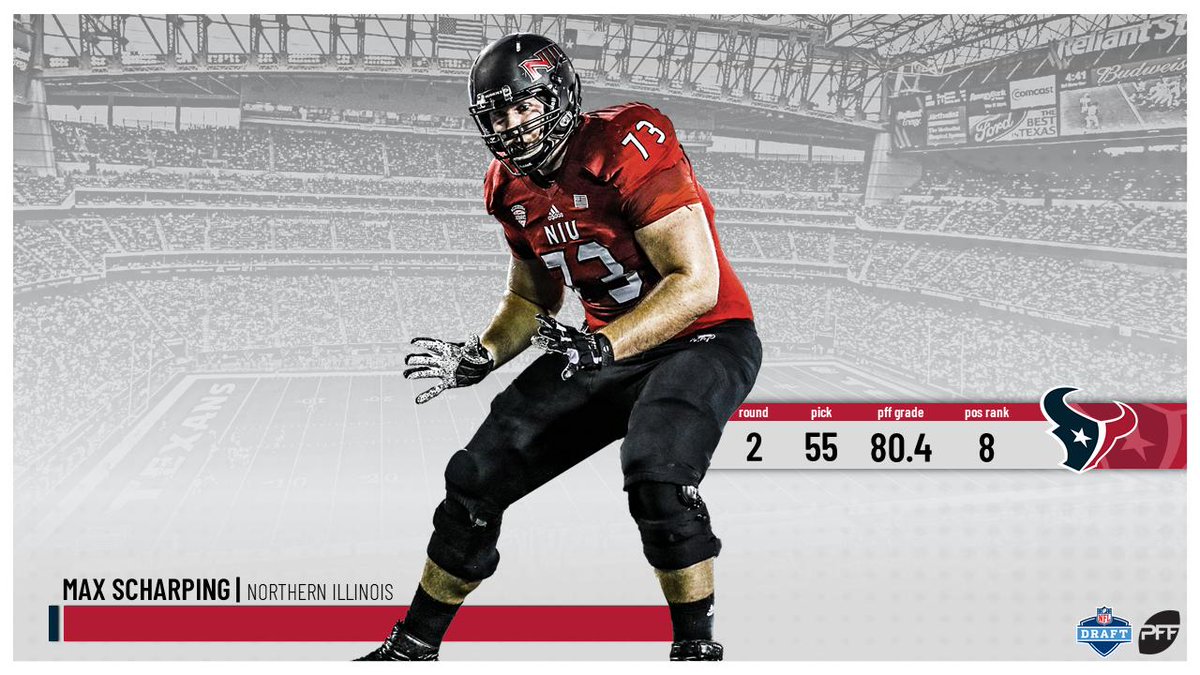 Scharping and Howard combined to allow just two sacks on nearly 900 pass-block snaps in 2018. As they thrived on the college field, though, the Texans struggled to establish consistency on their end. They ended the year with the second-worst pass-blocking efficiency among offensive lines (80.4), and none of their top-five linemen in pass-blocking snaps finished the season with a grade higher than 65.0.
The Texans added three defenders — two corners and an edge rusher — and two big-bodied weapons to their offense to round out their draft class, but all eyes will be on the two offensive linemen. After all, quarterback Deshaun Watson is a player who has earned the right to have at least some time in the pocket.
Watson was the most pressured quarterback in each of his first two seasons. And in 2018, he had the second-highest passer rating under pressure (88.2). Fortunately for the Texans, he's made their blocking situation look a lot better than it is.
When Watson wasn't under pressure in 2018, he tossed 17 touchdowns to just four interceptions, including a fifth-best 74.2% completion rate. The Texans finished the year 11-5 before falling in their first-round playoff game — but imagine what the team can accomplish with a consistent offensive line. The selections of Howard and Scharping provide the potential to push the Texans from good to great.