After all the excitement of the shiny new undrafted free agent signings that followed the 2019 NFL Draft, don't forget about the promising undrafted players from last season who are still trying to make a name for themselves.
Using the Premium Stats available with PFF's Elite subscriptions, we took another look some standout undrafted performers from a season ago, performers who are looking to make noise in 2019 and prove their worth in Year 2 of their NFL careers.
Poona Ford was an immediate contributor for the Seahawks' interior defensive line during his rookie season. He saw the field for 265 total snaps and produced an 88.2 overall grade with 10 total pressures and 14 defensive stops. With a strong offseason, Ford has the potential to be a true game-wrecker, and he could be in line to start with the likes of Jarran Reed and Nazair Jones on the interior.
This level of production continued on from his stellar 2017 season with the Texas Longhorns, where he generated an 86.6 overall grade and a 91.3 run-defense grade that ranked sixth-best among draft-eligible players at the position.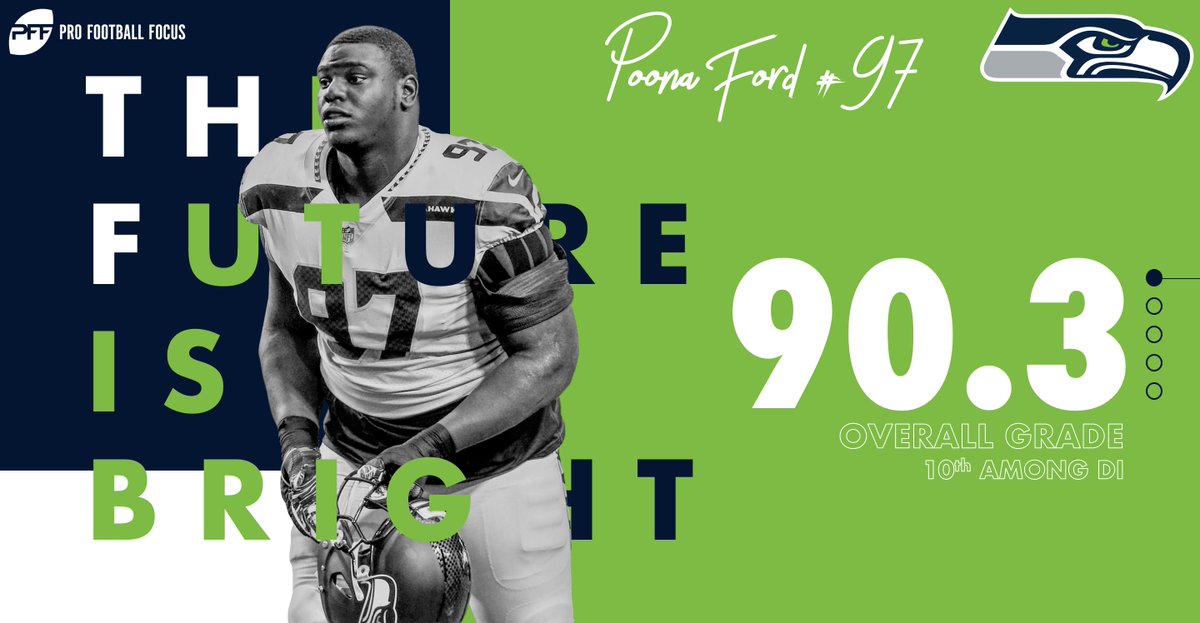 Cam Phillips went undrafted out of Virginia Tech and signed with the Bills prior to the 2018 season. He appeared in two regular season games in Weeks 7 and 8, logging 24 total snaps out of the slot and contributing one catch for nine yards against New England.
Phillips had a promising season in his final year with the Hokies, earning an 85.8 overall grade that ranked seventh among draft-eligible receivers. With a productive offseason, Phillips has a chance to provide continued depth for the Bills' receiving corps.
After going undrafted out of USC, Deontay Burnett originally signed with the Tennessee Titans before earning a spot on the Jets' roster. He logged 128 total snaps in 2018 and produced 10 receptions from 15 targets for 143 yards.
The former USC receiver dropped just three of his 130 total targets during his final college season, and he earned an 87.1 overall grade for his efforts. Among a thin and injury-riddled receiving unit in New York, expect Burnett to earn snaps with another standout offseason.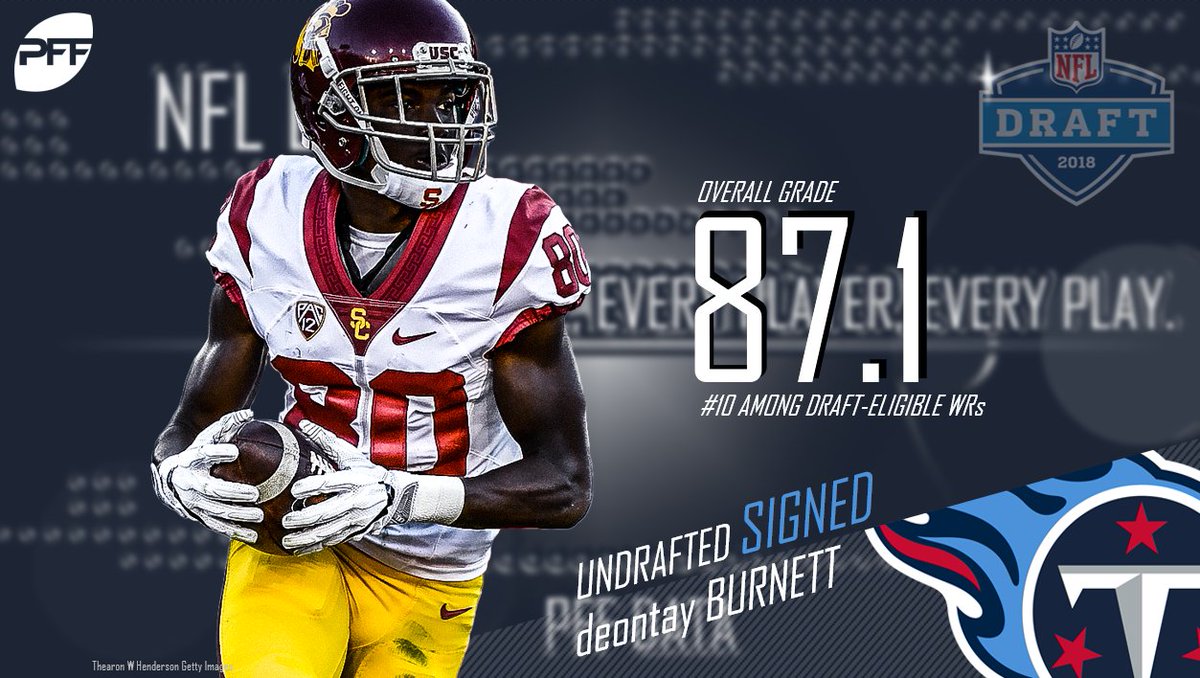 Kirkwood was among the most productive undrafted players in the NFL a season ago, seeing the field for 320 snaps in his rookie campaign. He earned a 63.9 overall grade with 15 receptions for 217 yards and three scores, including a touchdown in the divisional playoff game against the Philadelphia Eagles.
In his final season at Temple, Kirkwood produced an 81.8 overall grade with 45 catches for 671 yards and seven scores. The Saints' receiving depth chart is somewhat set barring injury prior to this season, and Kirkwood should be among those seeing meaningful snaps when the year kicks off.
Allen Lazard joined the Packers after originally signing as an undrafted free agent with the Jaguars. Although he only saw the field for one snap last season, he could be a surprise in Green Bay with a strong preseason.
Standing at 6'5" with 4.5s speed, Lazard will have his chance to break through a Packers receiving unit that is filled with unproven talent. In his final season at Iowa State, Lazard generated an 80.3 overall grade with 71 receptions for 941 yards and 10 touchdowns.
Cam Sims is another receiver in a prime position to succeed with a noteworthy offseason and strong preseason in Washington. He joins an uninspiring Redskins' receiving corps for his second season after failing to record any meaningful snaps in 2018.
In three preseason games last season, Sims generated an 89.5 overall grade with five receptions for 131 yards for two forced missed tackles. The big-play potential is there for Sims to make noise with the Redskins this preseason and beyond.
Quin Blanding went undrafted out of Virginia following a productive 2017 season with the Cavaliers. He found his way to Carolina in 2018 and could be in line for meaningful snaps this season. Blanding currently sits behind Eric Reid and Rashaan Gaulden on the depth chart, but his play could be too hard to overlook this offseason.
Although he didn't log any NFL snaps last season, he came out of Virginia after producing an 84.3 overall grade — eighth among draft-eligible safeties. He missed only 11 tackles on 144 tackle attempts and allowed only 21 receptions with eight combined interceptions and pass breakups.
Skai Moore may have a hard time breaking the Colts' starting lineup at linebacker, especially after the standout rookie year from Darius Leonard, but Moore could prove to be a valuable depth option again this offseason.
His ability shouldn't be dismissed following a dominant final season at South Carolina in 2017. He finished fourth among draft-eligible linebackers with an 86.8 overall grade, and he recorded 43 defensive stops, 11 total pressures and three interceptions with the Gamecocks just two seasons ago.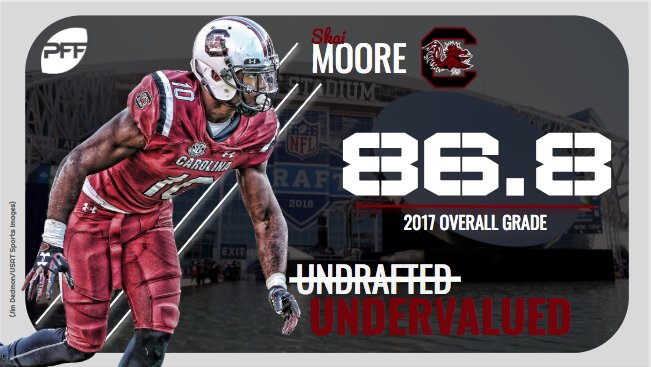 Reaves joined the Eagles as an undrafted free agent in 2018 before signing with the division rivals in Washington. The team made waves with the signing of Landon Collins this offseason, but that shouldn't dismiss Reaves' chances of providing depth in the secondary.
The 5'11″ safety was exceptional in 2017 at South Alabama, producing a 91.5 overall grade — second-best among draft-eligible safeties (behind only Derwin James' 91.6). He allowed 29 receptions from 46 targets in coverage with 10 combined interceptions and pass breakups.
Ostman might have a difficult time cracking the Eagles' deep defensive line rotation, but the ability is there for him to prove his worth. In his final season at Central Michigan, Ostman produced the fifth-highest overall grade among draft-eligible edge defenders, and his 54 total pressures were in the top 10 at the position.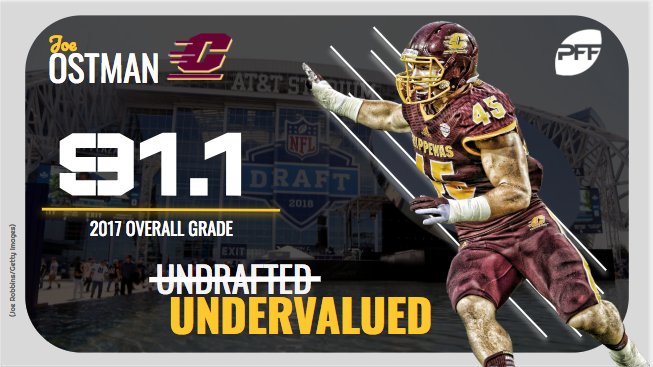 Hercules Mata'afa's 2018 season never got rolling after he went down with an ACL tear in OTAs. Now fully recovered, he's been somewhat forgotten about as a potential difference-maker along the defensive line.
As an interior defender in his final season at Washington State, he was lights out with an 89.6 overall grade, 30 defensive stops and 34 total pressures. Included in his pressure total were 11 sacks — the most among draft-eligible interior defenders.
Levi Wallace was another undrafted free agent that made the most of his opportunity in his first NFL season, and he took the league by storm in the Bills' final seven games. Among the 69 NFL cornerbacks with 200 or more coverage snaps played in Weeks 10-17, Wallace ranked second in coverage grade (85.3) and first in yards allowed per coverage snap (0.45).
This shouldn't have come as too big of a surprise as he recorded an 81.4 overall grade and allowed a 44.7 passer rating in coverage during his final season at Alabama.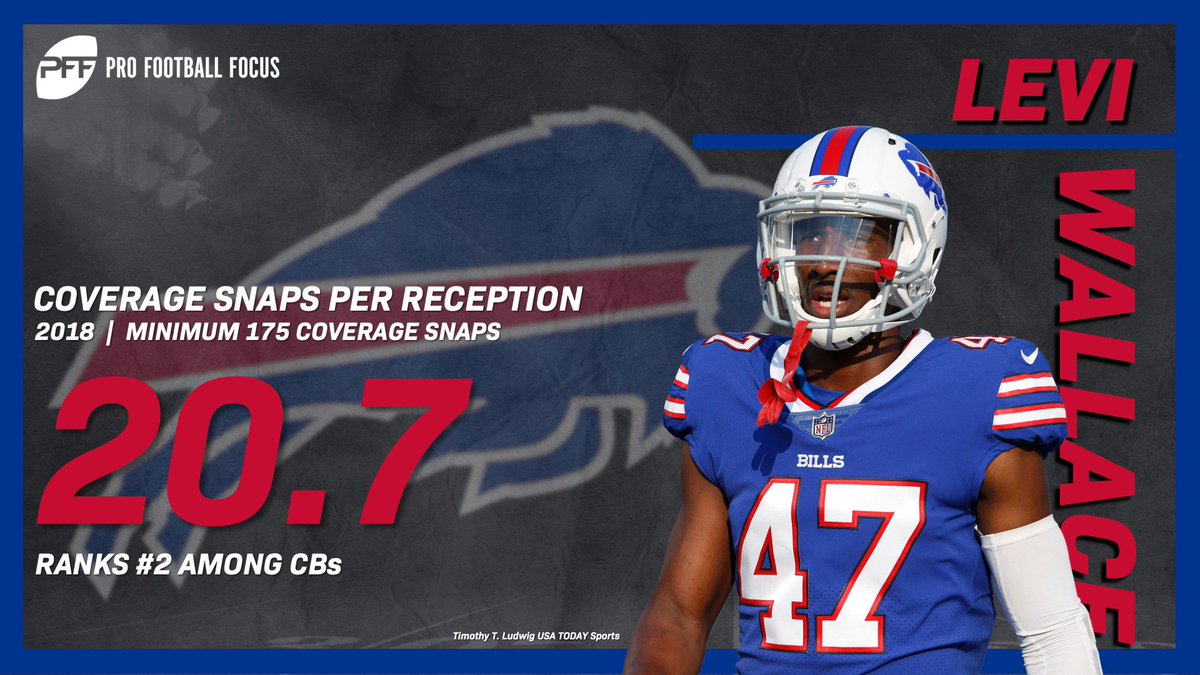 Sharif Finch was a bit of a surprise for the Titans' defense last season, as he produced an 85.6 overall grade on 206 total snaps, including two games where he generated 92.0-plus single-game grades. He also contributed 10 defensive stops and missed only one tackle on 16 attempts.
The 6'4" edge defender will look to build off that momentum in Year 2 as a playmaker in the budding Tennessee defense.
Holland saw action in the final three games of his rookie season with the Broncos, and he earned a 68.4 overall grade, two total pressures and three defensive stops. He has the luxury of perfecting his craft by learning from one of the best to ever do it in Von Miller and young standout Bradley Chubb.
He should continue to provide valuable depth in the defensive line rotation after showcasing his abilities at Auburn with a 79.8 overall grade and a class-high 66 total pressures in 2017.
Linebacker Ben Niemann forced his way into the Chiefs' lineup last season after going undrafted out of Iowa. He generated a 59.3 overall grade on only 71 defensive snaps, but he was a major contributor on special teams, where he played 307 snaps and earned an 86.2 special teams grade.
The second-year pro has always been a sure tackler. In his final season with the Hawkeyes, he missed only four tackles on 76 attempts to go along with his 76.3 overall grade. He will continue to play a significant role on special teams while he tries to break his way into an underwhelming linebacking corps.