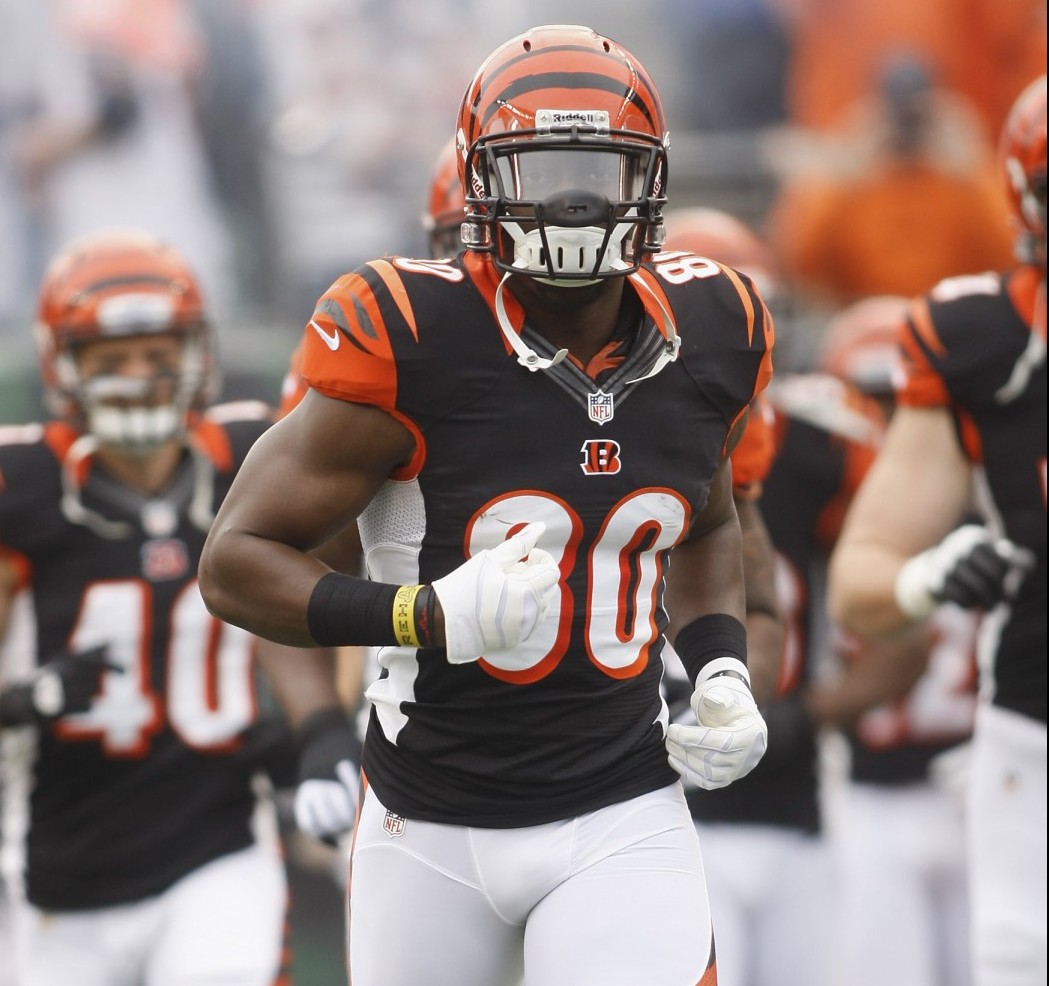 CINCINNATI, OH - NOVEMBER 11: Orson Charles #80 of the Cincinnati Bengals takes the field for the game against the New York Giants at Paul Brown Stadium on November 11, 2012 in Cincinnati, Ohio. (Photo by John Grieshop/Getty Images)
The Chiefs made some roster moves on Thursday, signing tight end Orson Charles and safety Damariay Drew, while waiving receiver Jamari Staples and safety Devin Chappell.
Of the two signings, Charles has NFL experience, playing 32 special teams snaps a year ago for Detroit and logging eight special teams tackles back in 2013 while playing for Cincinnati.
Drew, and undrafted free agent, missed the entire 2014 and 2016 seasons while at Cal, the second with a torn ACL. When he did play in 2015 he struggled in 540 snaps, surrendering a 116.5 rating on 29 passes (four touchdowns) in his coverage while missing 12 total tackles.
With the acquisition of veteran backup Gavin Escobar at tight end and the Chiefs' top three safeties returning from 2016 (as well as the addition of an intriguing undrafted free agent), the road to making the Chiefs' roster might be a long one for Charles and Drew.