During the NFL season, our team of 300-plus staff spend around 20,000 man-hours grading and analyzing every play of the NFL season, from the kickoff in the Hall of Fame game to the final play of the Super Bowl.
Now that the 2018 season is officially in the books, we can now take a look back at the season through the eyes of each NFL team and using the grades and statistics that we have compiled, we and detail what went right, what went wrong, and explain what that team has to look forward to.
Below is the 2018 season recap for the Tennessee Titans.
Overview
Despite their 9-7 record in 2018, the Tennessee Titans did little offensively as they were carried by their top-10 defense, while former No. 2 overall pick Marcus Mariota struggled at times.
What went right?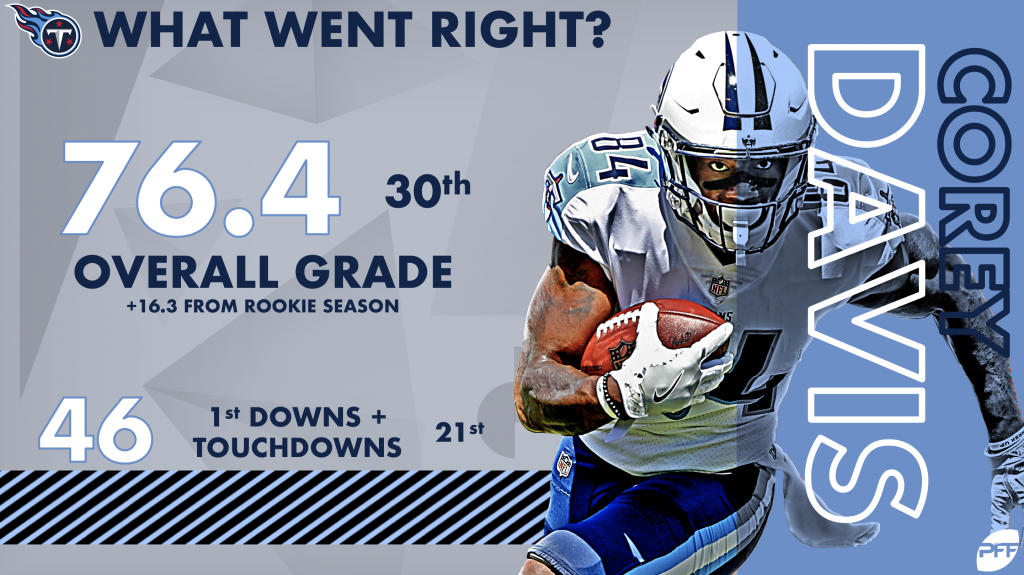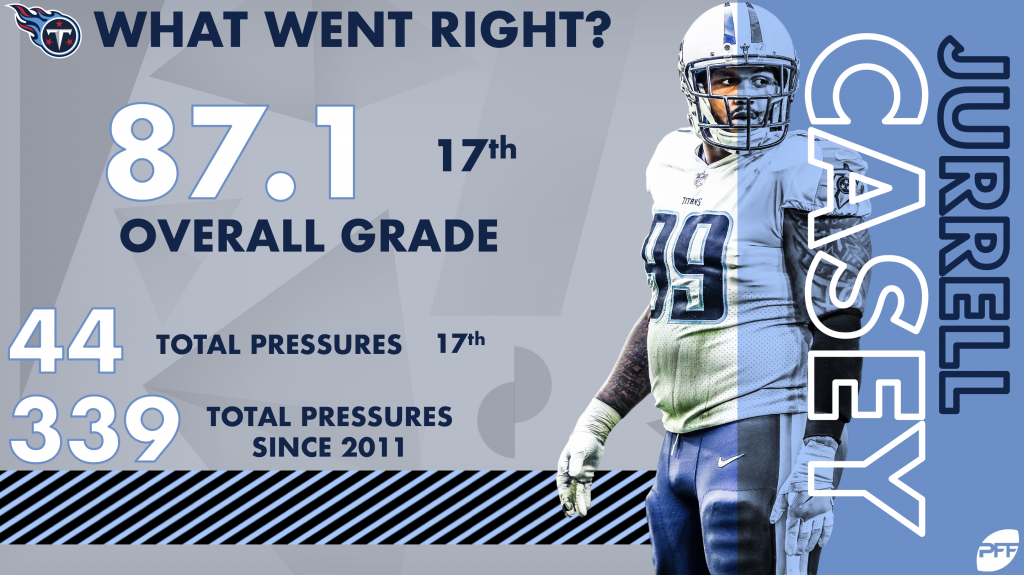 What went wrong?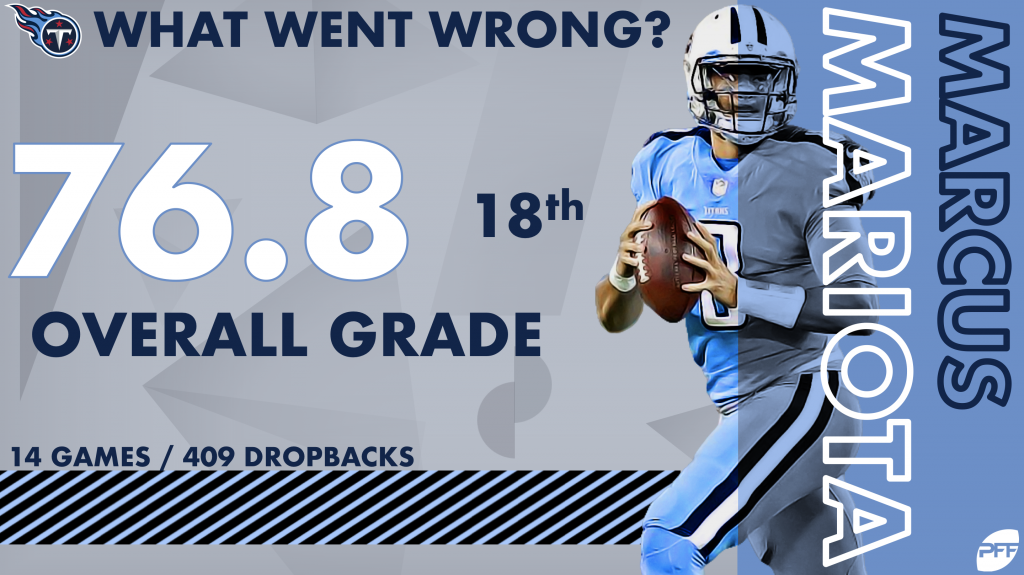 Highest-graded player on offense
Derrick Henry lit up the field with his tackle-breaking prowess and made one of 2018's most memorable plays when he scampered up the left sidelines for a 99-yard touchdown run against Jacksonville in Week 14.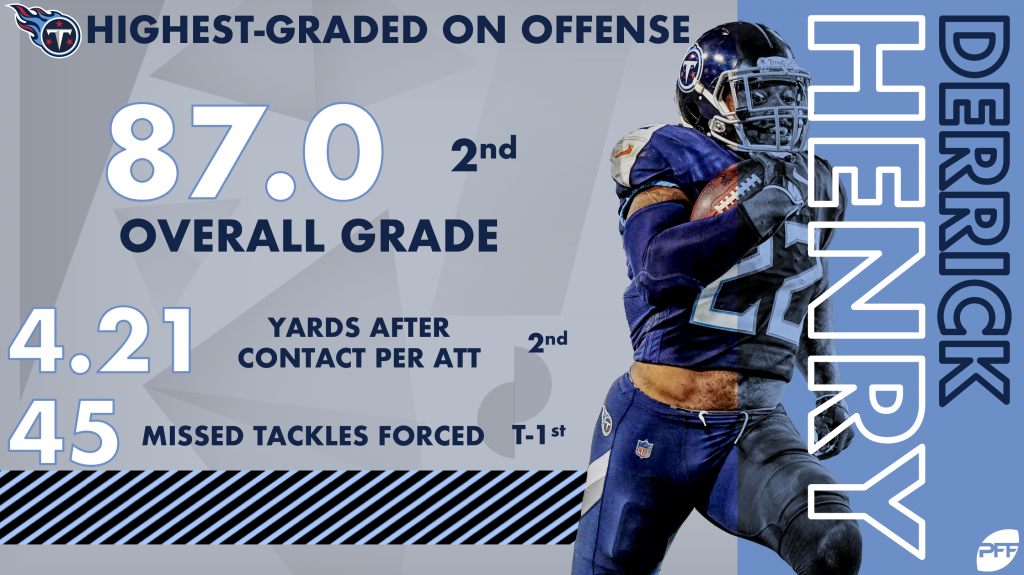 Highest-graded player on defense
Kevin Byard finished the season as the Titans' highest-graded player on defense, as he grabbed four interceptions and didn't allow a reception longer than 17 yards on 30 targets as the primary coverage defender.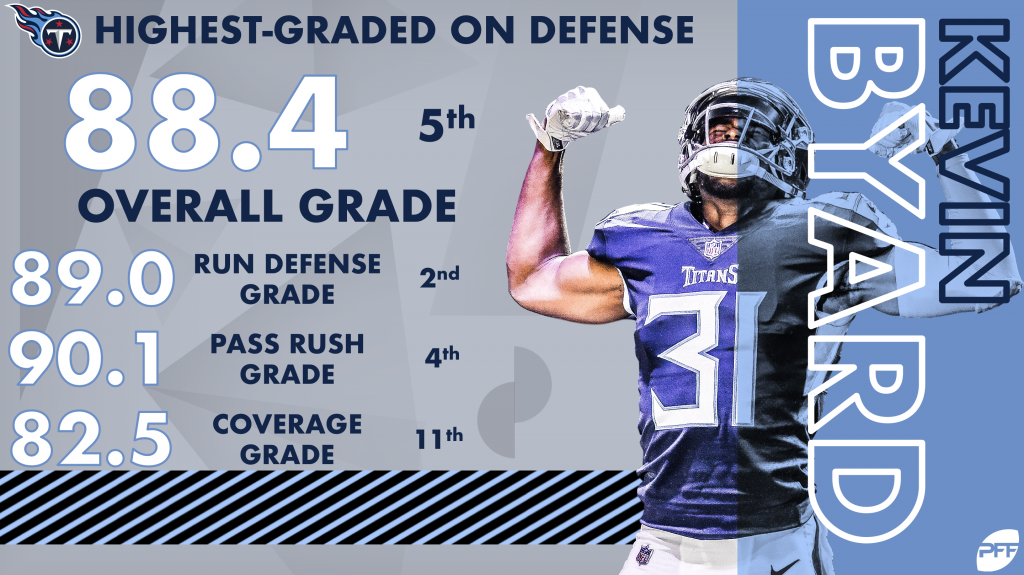 Breakout player/secret superstar
Linebacker Jayon Brown broke out for the Titans, impressing as a pass rusher and in coverage.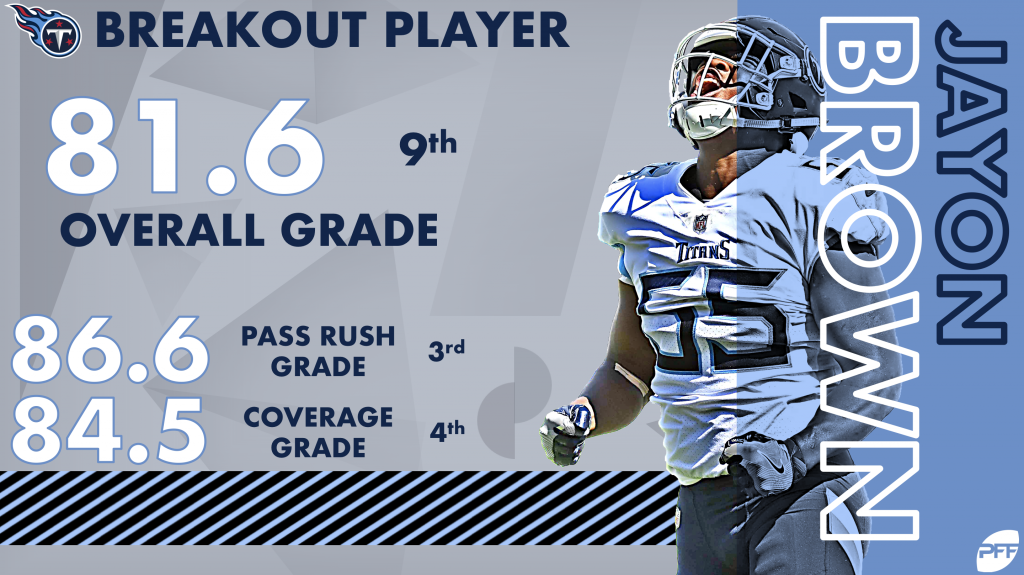 Key rookie
Linebacker Rashaan Evans flashed his big-time potential in stretches, including three consecutive game grades of 83.4 or higher from Weeks 13-15. He finished the year as the sixth-highest-graded rookie linebacker.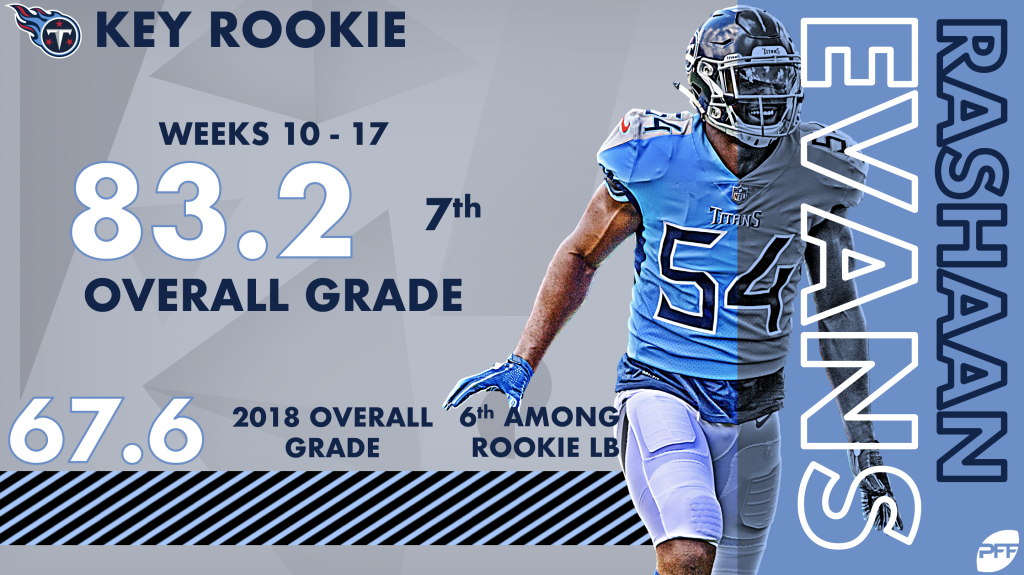 In conclusion
Tennessee had their moments last year but will have to tighten up their protection and hope for more from a middling offense that ranked just 27th in points scored 2018.