Von Miller. Chris Harris. Bradley Chubb.
These are the first names that come to mind when thinking about the vaunted defense of the Denver Broncos. However, there's one little known player who was ranked higher than all of the above last season by PFF – Shelby Harris.
Originally drafted by the Raiders in 2014 out of Illinois State, Harris bounced around the league for his first three seasons – from the Oakland Raiders to their practice squad then to the New York Jets then the Dallas Cowboys' practice squad before finally being signed to a reserve/future contract by the Broncos after the 2016 season.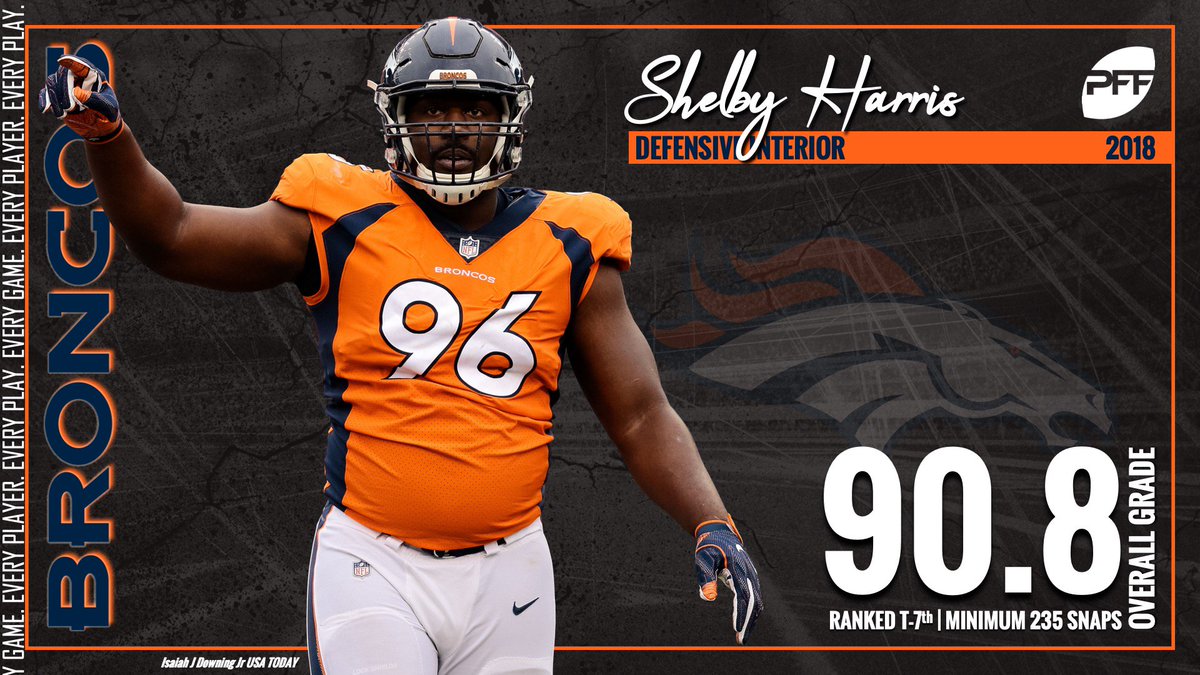 After playing only 153 snaps in two seasons with the Raiders, the Broncos gave him an extended look during the 2017 season, and he delivered. On 516 snaps, he ranked as an above-average interior defensive lineman with a PFF grade of 76.3, and he earned the best run-defense grade on the team among interior linemen at 79.5. In addition to his run-stopping prowess, he amassed six sacks, which tied for 10th in the league among all interior linemen with the likes of Chris Jones and Gerald McCoy.
Looking to prove that his 2017 season was no fluke, Harris came out in 2018 and put those numbers in his rearview mirror. On 391 snaps, he earned an elite overall grade (90.8) from PFF; he was the top-ranked defender on the team and sixth-ranked interior defensive lineman in the entire league. His sack count dropped from six to three, but his quarterback pressures remained the same, and his tackles, quarterback hits and pressures all went up despite playing fewer snaps. In addition to improving his pass-rush numbers, he remained an elite run stopper, finishing with an 85.3 grade against the run which was good for 18th across the entire league amongst interior linemen.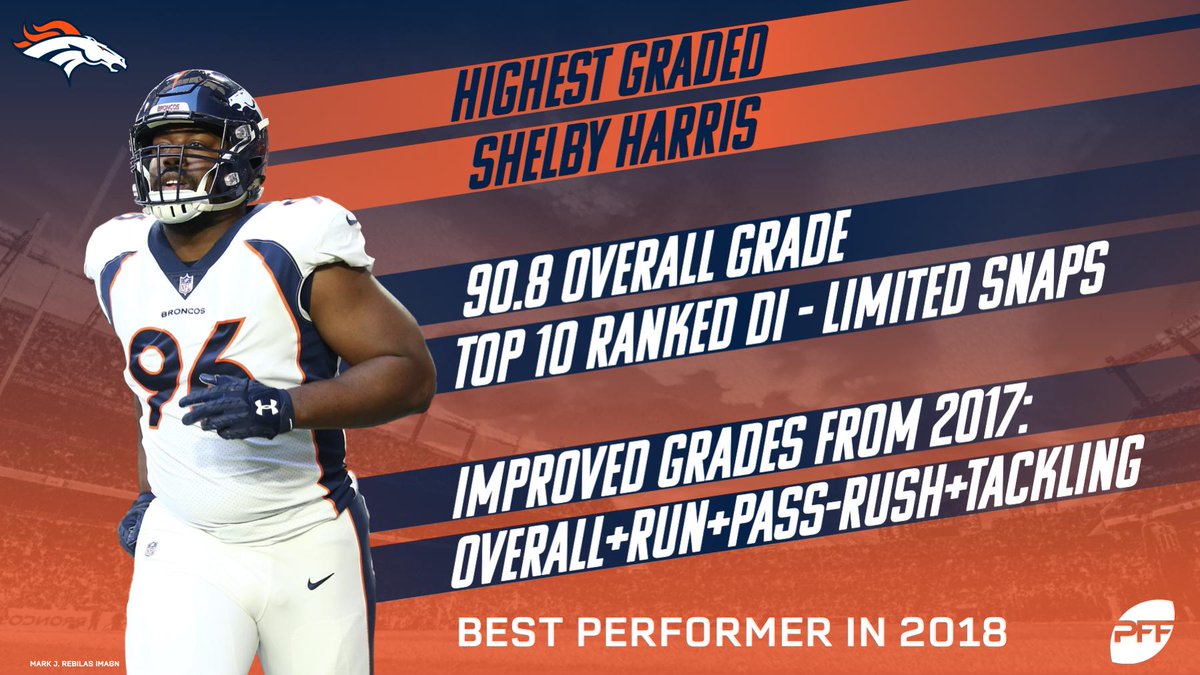 What does this mean for Harris' 2019 outlook? Despite being constantly overlooked and underappreciated, Harris could potentially be even better this season. The Broncos signed defensive mastermind Vic Fangio to be their new head coach and his defenses have ranked in the top-five in total defense in five of the past eight years. The Chicago Bears' defense last season, with Fangio as defensive coordinator, gave up the least amount of yards on the ground in the league at 77.8 yards per game in addition to finishing third in the league with 50 sacks.
If teams continue to ignore Harris and focus on Denver's other stars along the defensive line, they'll do so to their detriment.