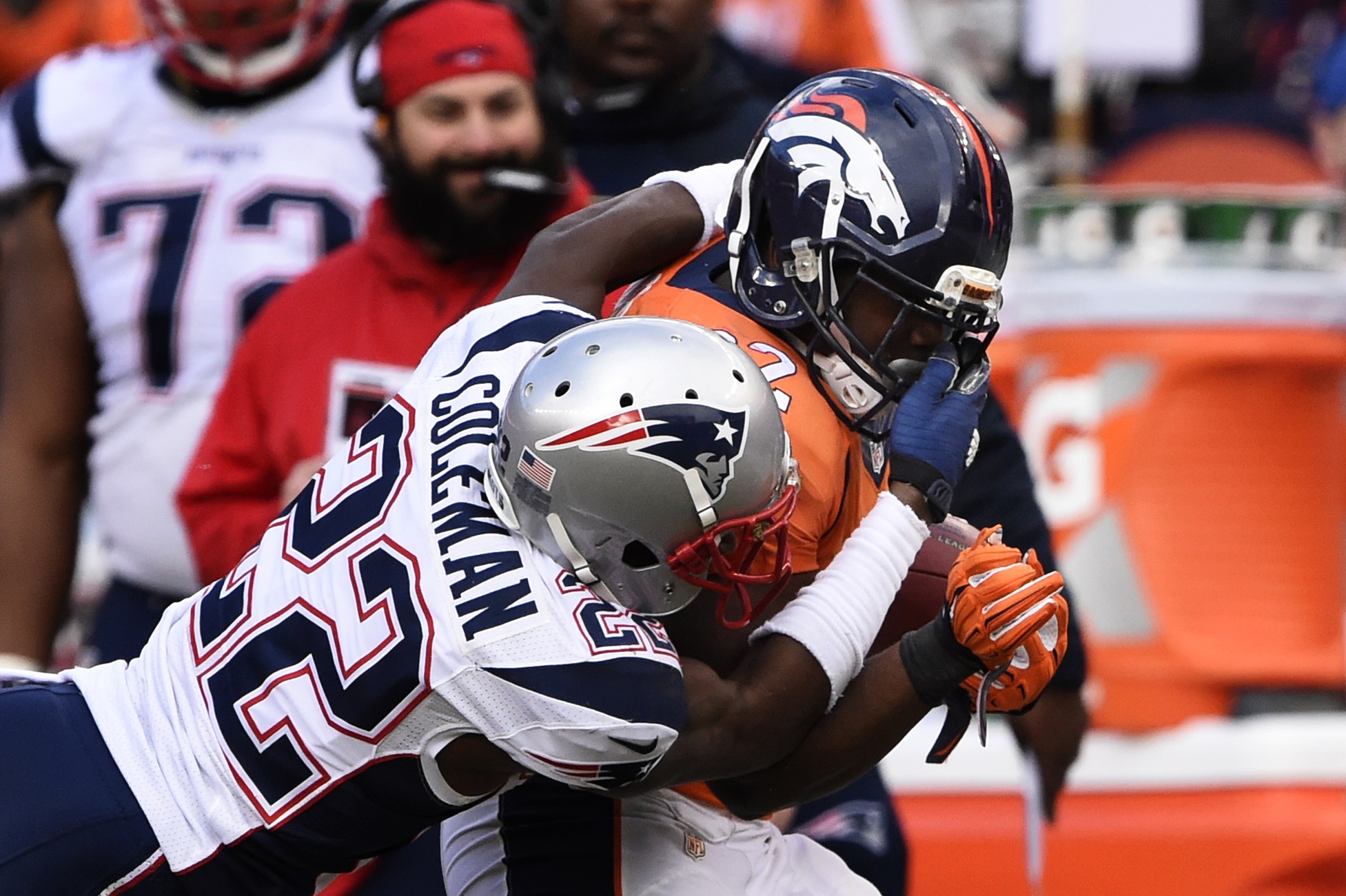 DENVER, CO - JANUARY 24: TNew England Patriots cornerback Justin Coleman (22) gets some of the facemark if Denver Broncos running back C.J. Anderson (22) during a break through run to the outside in the AFC championship game at Sports Authority Field at Mile High in Denver, CO on January 24, 2016. (Photo by Joe Amon/The Denver Post via Getty Images)
ESPN's Field Yates has reported that the New England Patriots have traded cornerback Justin Coleman to the Seattle Seahawks for a late-round draft choice.
The third-year cornerback played a total 641 snaps for the Patriots since joining the team as an undrafted free agent in 2015, with the highlight of his career coming in 2015, between Week 12 and the Conference Championship. During that time, Coleman allowed just 0.62 yards per cover snap and a passer rating of 57.4 on throws into his primary coverage, ranking seventh and 12th among 123 cornerbacks with at least 50 coverage snaps over that time, respectively.
Coleman managed just 224 snaps in 2016, but was effective in coverage. He allowed just nine receptions from 23 targets, and ended the year allowing an average of 0.71 yards per coverage snap, the best mark among all Patriots cornerbacks.