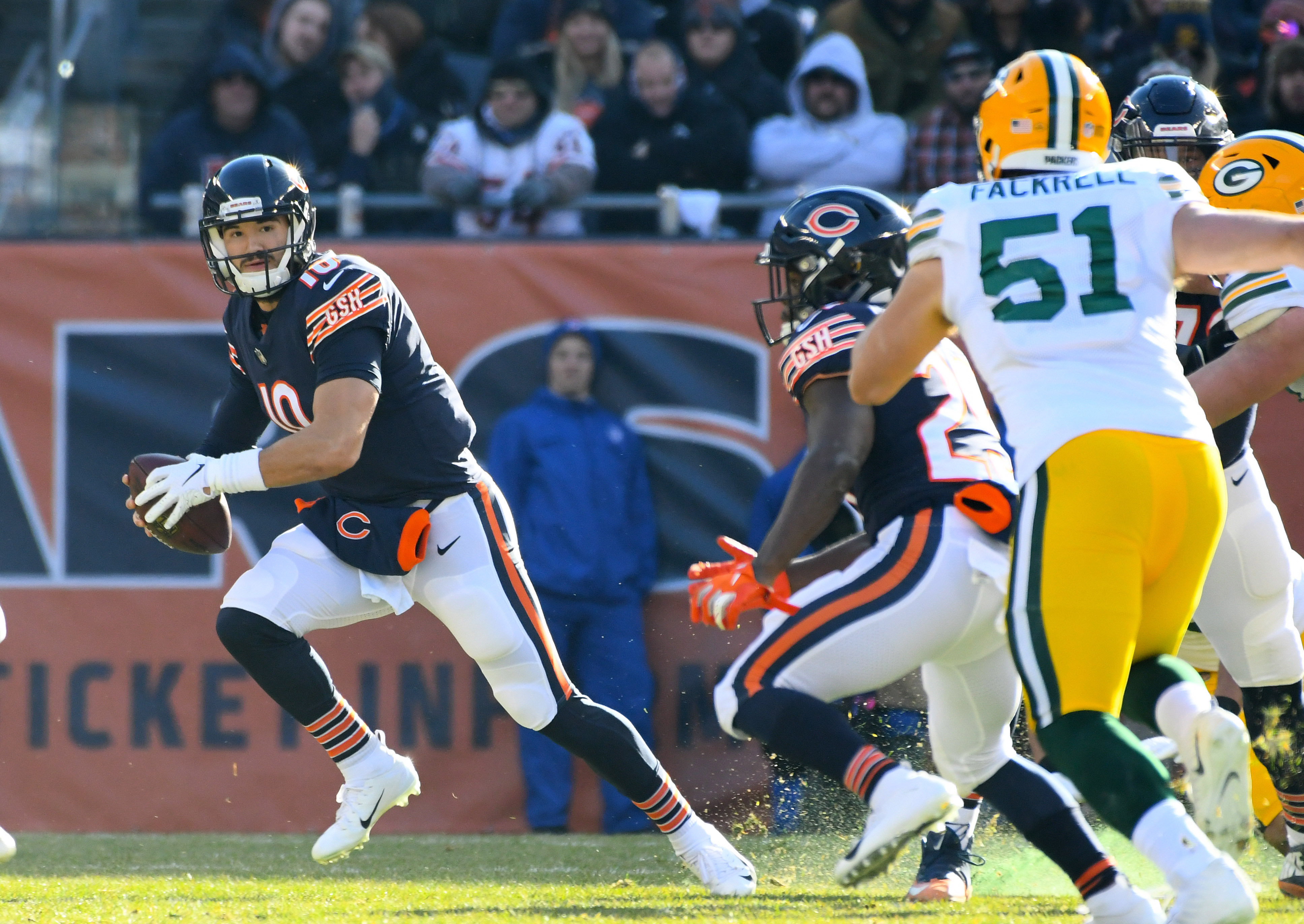 Dec 16, 2018; Chicago, IL, USA; Chicago Bears quarterback Mitchell Trubisky (10) drops back to pass against the Green Bay Packers during the second quarter at Soldier Field. Mandatory Credit: Mike DiNovo-USA TODAY Sports
The Chicago Bears defeated the Green Bay Packers, 24-17, in Week 15 of the 2018 NFL season.
PFF's ReFocused series this season features immediate takeaways and a key to the victory from two Senior Analysts who graded the performance, watching every player on every play of the game. For more data and analysis from the game, utilize our Premium Stats 2.0 dashboard to expand your knowledge on the key players, signature stats and much more.

FINAL SCORE
Chicago Bears 24, Green Bay Packers 17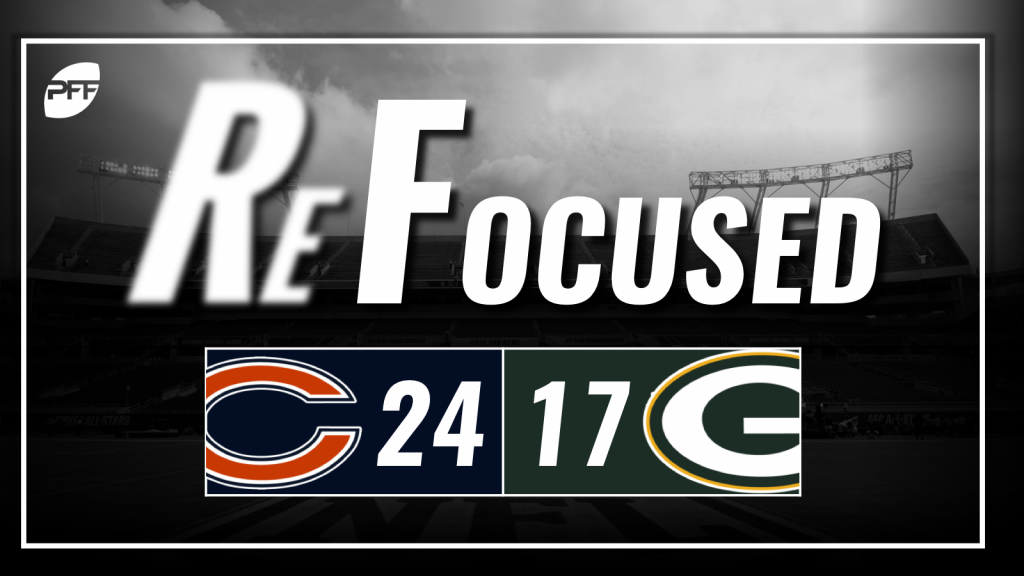 Outside of one Tarik Cohen 22-yard run, the Bears did not run the ball very well. Cohen gained a total of two yards on this three other carries, and Jordan Howard averaged just 3.2 yards per carry. A lot of that had to do with the Bears not getting enough movement up front.
It was one of Mitchell Trubisky's better games of the year. He took care of the ball well outside of a fumble while he was trying to throw. Helped out by their quick passing game, he was rarely under pressure, but he was accurate on the few occasions when he was pressured.
Khalil Mack had his first three-sack game since 2015, and his third multiple sack game of the season, while Leonard Floyd's two sacks doubled his total on the season. Each player had one in cleanup, but they still did a pretty good job of keeping Rodgers contained when he looked to leave the pocket.
The Bears kept the Packers' run game in check for most of the game, led by Akiem Hicks and Floyd, who took advantage of a banged-up Green Bay offensive line.

Once again, the Green Bay offense was unable to sustain drives, scoring only 17 points for the fifth time this season. Aaron Jones left the game early, and outside of a couple of long runs by Jamaal Williams, the Packers were pretty ineffective running the ball.
Davante Adams had a very productive day with 119 yards receiving on eight catches. Outside of Adams though, they're still having issues with Rodgers and receivers not being on the same page, particularly once the play breaks down. Rodgers also had a few throws that he just flat out missed when he shouldn't have.
For the second straight week, undrafted rookie Tyler Lancaster was a force in the run game. He stood up Cody Whitehair on several occasions and led the team in tackles. He hasn't produced much as a pass rusher, but the Packers may have found a pretty good early-down run defender.
The Packers' pass rush was non-existent for far too much of the game. Kyler Fackrell came up with his ninth sack of the season and added a couple more pressures, but he was the most effective rusher. Even with the injuries that they have on the defensive line, the overall pass-rushing unit needs an upgrade heading into 2019.
Keys to the Game
Chicago: Chicago held their own against Aaron Rodgers, limiting the Packers to just 17 points to secure the NFC North title.
Green Bay: Green Bay's underwhelming performance on offense this season continued sans Mike McCarthy, and officially eliminated them from playoff contention.