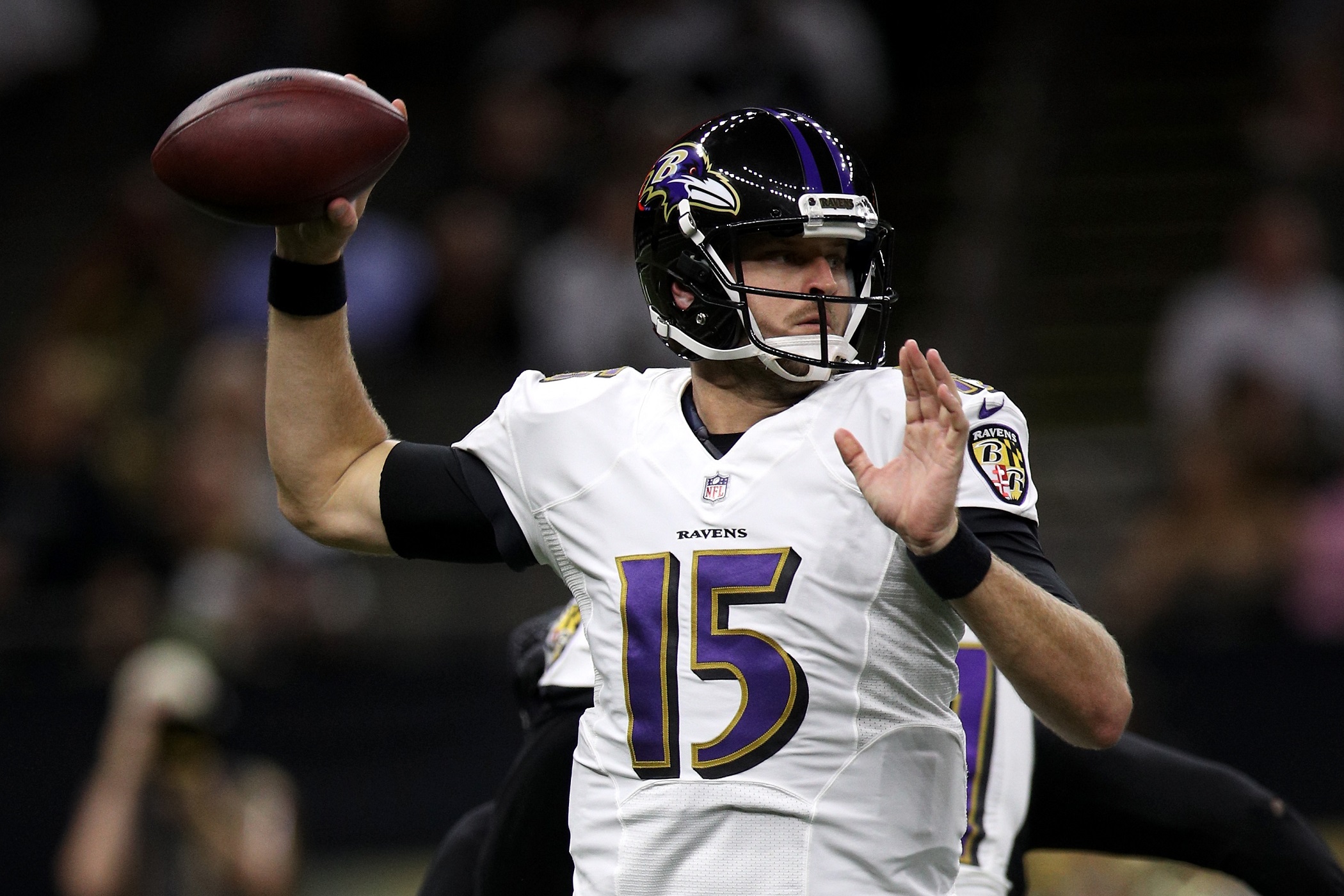 NEW ORLEANS, LA - AUGUST 31: Ryan Mallett #15 of the Baltimore Ravens throws a pass against the New Orleans Saints at Mercedes-Benz Superdome on August 31, 2017 in New Orleans, Louisiana. (Photo by Chris Graythen/Getty Images)
A pair of NFL veterans put the the Ravens up early, as QB Ryan Mallett threw an early touchdown pass and RB Bobby Rainey followed it up in the second quarter with a rushing touchdown.
However, QB Chase Daniel would throw a touchdown pass to TE Josh Hill and the Saints would go on to add two field goals to make the game competitive. However, the Ravens would hold on to prevail 14-13. With that, we give you our PFF exclusive takeaways from the contest for each team.

Top 5 grades
DI Carl Davis, 87.3 overall grade
DE Tim Williams, 87.1 overall grade
DI Patrick Ricard, 84.9 overall grade
CB Marlon Humphrey, 83.4 overall grade
CB Trevin Wade, 80.3 overall grade
Performances of Note:
Shakir played 58 of the 67 offensive snaps. Although his pass blocking wasn't great, he was moving people in the run game and posted a solid 81.8 run blocking grade.
Mallett only played 13 snaps, dropping back to pass 8 times. He was 3 for 8 with 19 yards and 1 touchdown. Mallett was not very accurate at all and his night would look much worse without the one yard touchdown pass.
DI Carl Davis, 87.3 overall grade
Davis was very productive on his 23 pass rush snaps. He compiled 3 total pressures, including a quarterback hit, and had a batted pass. He also grabbed an interception thrown by Chase Daniel early in the game which set up one of the Ravens touchdown drives.
Williams was asked to play a lot of snaps and proved to be a handful for the Saints offensive linemen. He consistently won off the edge and racked up 5 total pressures on the night, including 2 quarterback hits.

Top 5 grades
CB Taveze Calhoun, 84.0 overall grade
DI David Onyemata, 80.0 overall grade
LB Jonathan Walton, 78.9 overall grade
S Vonn Bell, 78.3 overall grade
CB Arthur Maulet, 78.0 overall grade
Performances of Note:
Cadet has a nice showing in the passing game, posting an 85.0 receiving grade. He caught all 7 of his targets for 58 yards and racked up 30 yards after the catch.
Kelemete played 34 snaps with 24 of those being passes. On a night where pass rushers were dominating, Kelemete did not allow a pressure on any of those 24 pass blocking snaps, which led to an 82.5 pass blocking grade.
Onyemata was very active in his 25 total defensive snaps. He powered through the Ravens offensive line in the run game, posting 4 defensive stops. He also added 3 total pressures on 16 pass rush snaps.
Harris had a rough night to end the preseason. He allowed all 4 passes his way to be caught for 38 yards and a touchdown. He also missed two tackles in the passing game.

PFF Game Ball: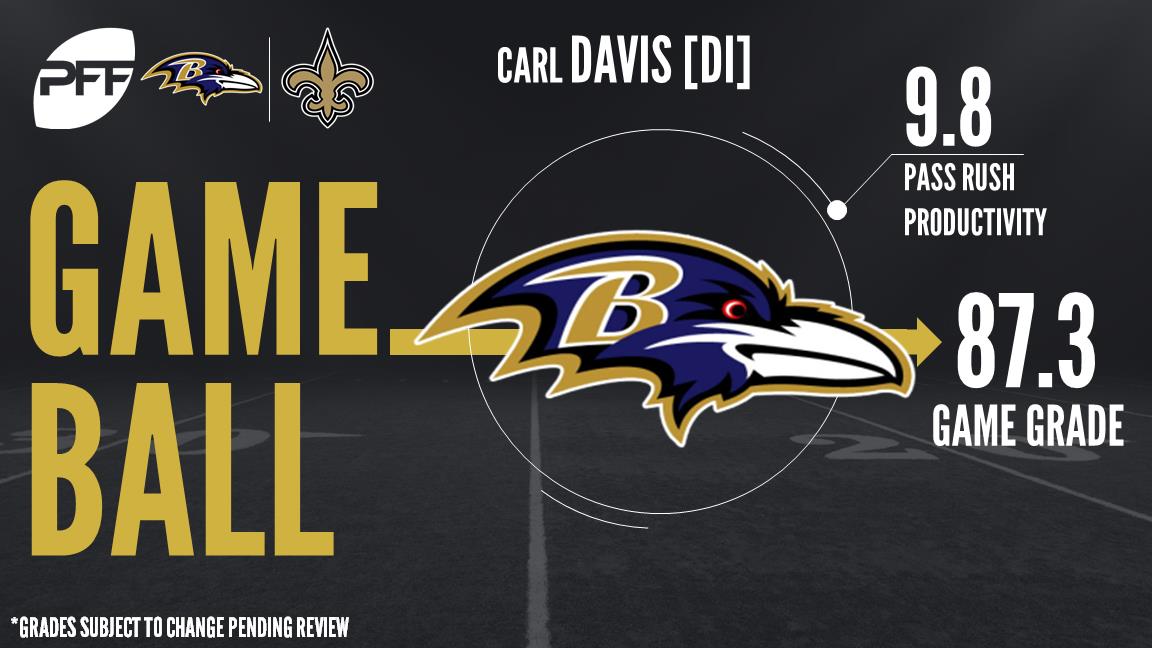 *Grades subject to change pending review