Run-stuffing linebackers are no longer a valuable commodity. Off-ball linebackers need to positively contribute in the passing game in order to truly shine in today's NFL, whether that's in coverage, rushing the passer or a combination of both.
Here's a list of the NFL's top pass-rushing off-ball linebackers in 2018.
[Editor's Note: Below is a list of the NFL's highest-graded pass-rushing off-ball linebackers with at least 50 pass-rush snaps during the regular season. All EDGE and ELITE subscribers have access to pass-rush grades for all defensive players. Sign up today!]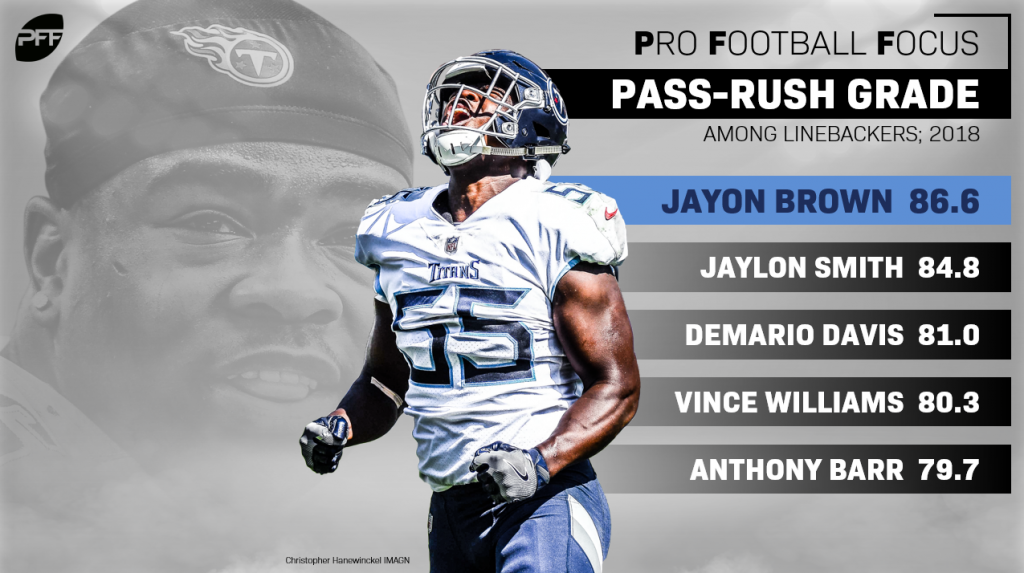 Second-year UCLA product Jayon Brown improved significantly this past season, earning an 84.5 coverage grade and an 86.6 pass-rushing grade on the year. He also ranked seventh in pass-rush win percentage (16.5%) and tied for first in sacks (7) among off-ball linebackers.
Smith took his game to a new level in 2018, recording a position-high 27.8 pass-rush win percentage and the second-best pass-rush grade (84.8). He recorded eight hurries, four hits, four sacks and an additional six pass-rush wins across his 72 pass-rush snaps.
The 30-year-old Davis recorded pressure in all but five regular season games with the Saints in 2018, including a five-pressure performance against the Atlanta Falcons in Week 12. He recorded 18 total pressures and an additional six pass-rush wins en route to the third-ranked pass-rushing grade among qualifying off-ball linebackers (81.0).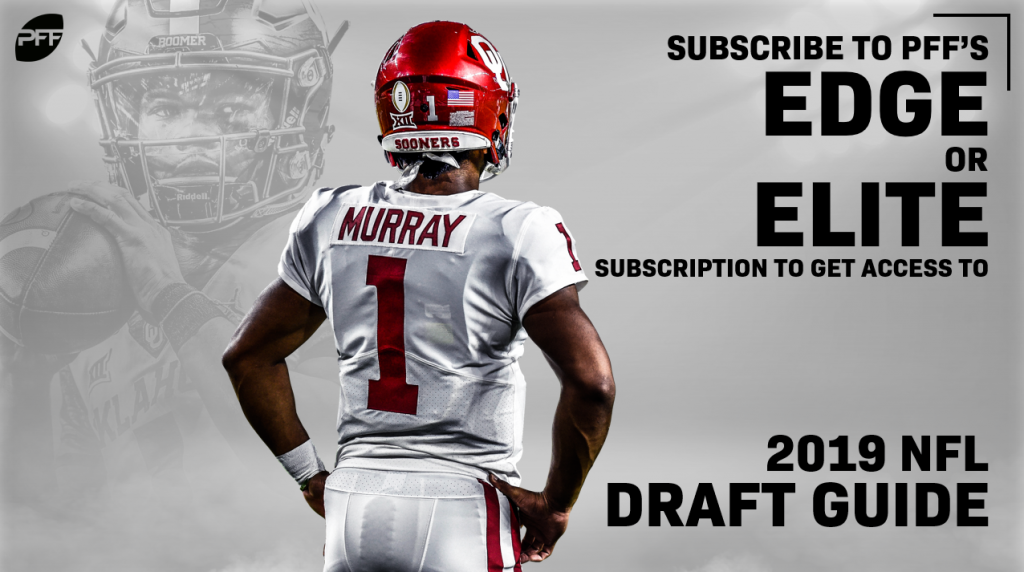 Williams' 22.7% pass-rush win percentage ranked second behind Smith, and his 80.3 pass-rush grade ranked fourth. He recorded two or more pressures in six games during the regular season and a total of 19 on the year.
A former UCLA edge defender, Barr recorded one or more pressures in 10 of the 13 games he played in with the Vikes a year ago, including a six-pressure outing against the Miami Dolphins in Week 15. His 79.7 pass-rush grade ranked fifth at the position.