Run blocking matters. Rushing production is far more dependent on the play of the men in the trenches than the man with the ball in his hands; it's the run blockers, not the runners, that deserve a stark majority of praise on successful runs.
In an effort to heap praise on some of the NFL's top run blockers, the list below highlights the top offensive lineman at each position (center, guard & tackle) in PFF's run-block success percentage.
[Editor's Note: All players on any given play are awarded a PFF grade on a scale of -2 to +2. Run-block success percentage calculates the percentage of snaps where a player earns a grade above 0 as a run blocker (Positively graded run-block snaps / All run-block snaps). Players with high run-block success percentages and low run-block loss percentages earn high 0-100 grades in PFF's grading system.]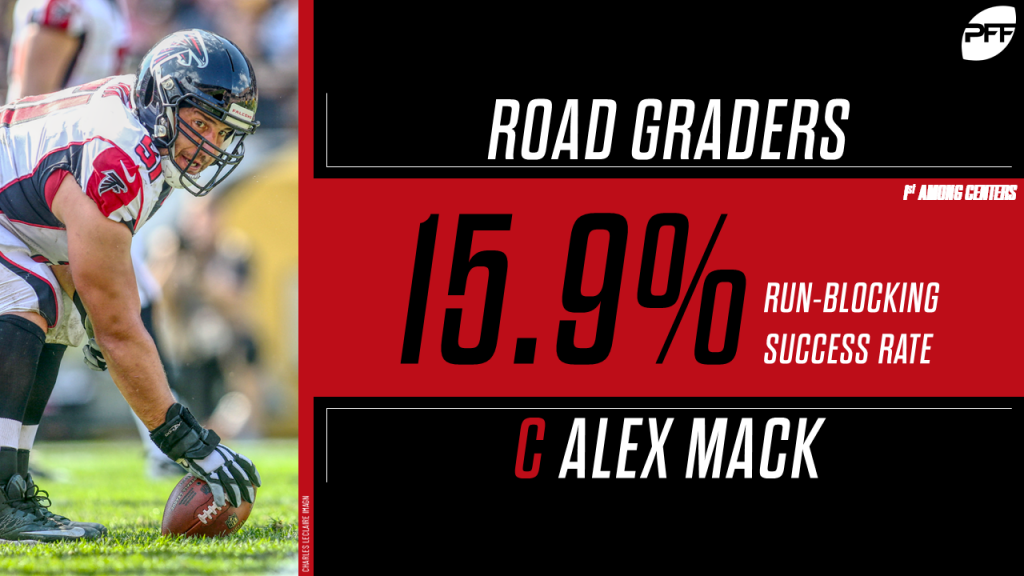 Mack has flown under the radar as one of the NFL's top run-blocking centers for the last three years. He earned absurd 20.3% and 19.7% run-block success percentages in 2016 and 2017, respectively, and the two single-season marks rank second and fourth among all qualifying offensive linemen in the last three years. And while his run-block success percentage did drop a bit in 2018, he still finished the year as the NFL's best in the metric among qualifying centers at 15.90%.
Runners-up: Jason Kelce (14.82%) & Ryan Kelly (13.64%)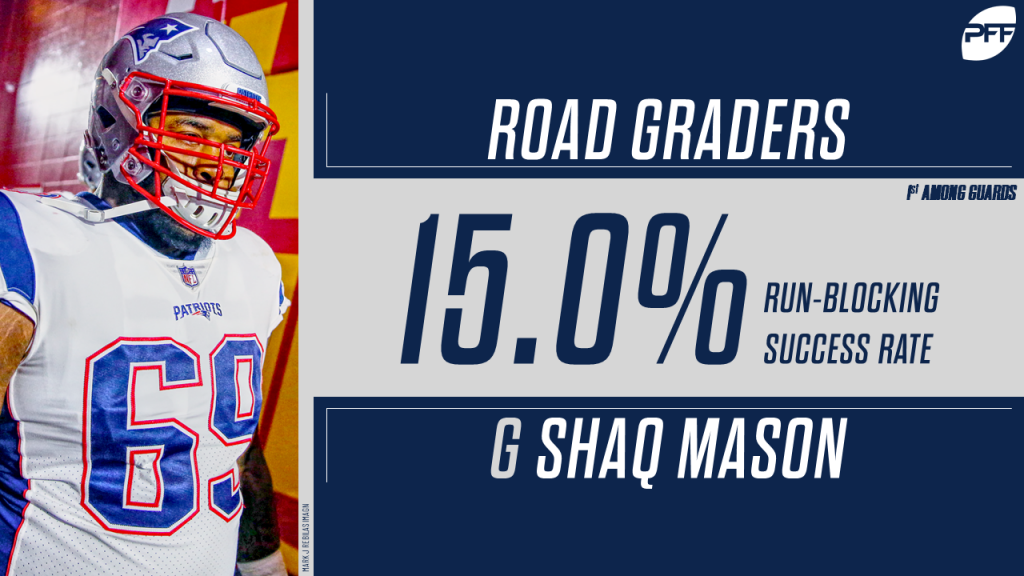 Finishing the year as PFF's top-ranked guard in overall grade (85.0) and run-blocking grade (80.6), Mason has firmly entered the conversation for the top guard in the NFL. The former Georgia Tech standout has now played north of 1,200 offensive snaps in three consecutive seasons and earned 80.0-plus overall and run-blocking grades in every single one of them.
In 2018, Mason led all guards in run-block success percentage (14.96%) and has now earned run-block success percentages above 14% in each of the past three seasons. He, not Sony Michel, is the man driving the Patriots' successful rushing attack.
Runners-up: Quenton Nelson (14.51%) & Connor McGovern (13.81%)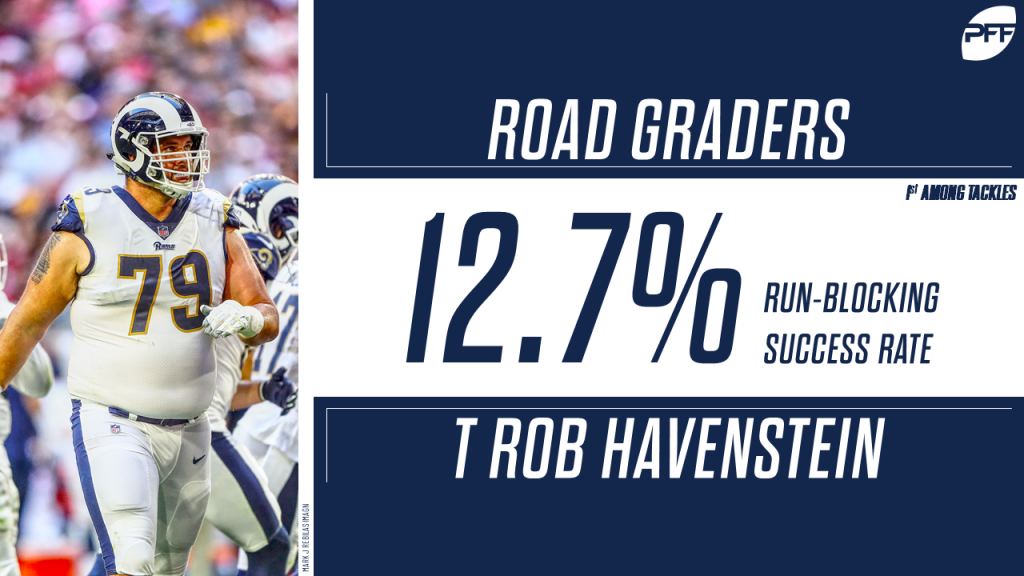 PFF's highest-graded offensive tackles in run-blocking grade both played for the Rams last season. Havenstein finished first with his position-high 12.73% run-block success percentage, but veteran Andrew Whitworth finished the year as a close second with his 78.4 run-blocking grade and a very low percentage of negatively graded run blocks at 7.68%.
Los Angeles was smart to lock up Havenstein with a four-year, $32.5 million contract extension prior to his 2018 campaign. His $8.125 million average annual salary now ranks outside the top-20 highest-paid offensive tackles in the NFL – an absolute steal given his success in the run game.
Runners-up: Taylor Lewan (12.57%) & Mike McGlinchey (11.96%)