PFF prides itself on grading every single player on every single play at the NFL and collegiate levels on a scale of -2.0 to +2.0.
At one end of the scale, you have a catastrophic game-ending interception or pick-six from a quarterback, and at the other a perfect deep bomb into a tight window in a critical game situation, with the middle of that scale being 0-graded or "expected" plays that are neither positive nor negative. Each game is also graded by a second PFF analyst independent of the first, and those grades are compared by a Senior Analyst, who rules on any differences between the two.
[Editor's Note: Check out this article to read more about PFF's current grading process.]
Highlighted below is a collection of five plays from Week 4 in the NFL where a player earned a high grade on the positive end of the scale.

Jadeveon Clowney Pick-Six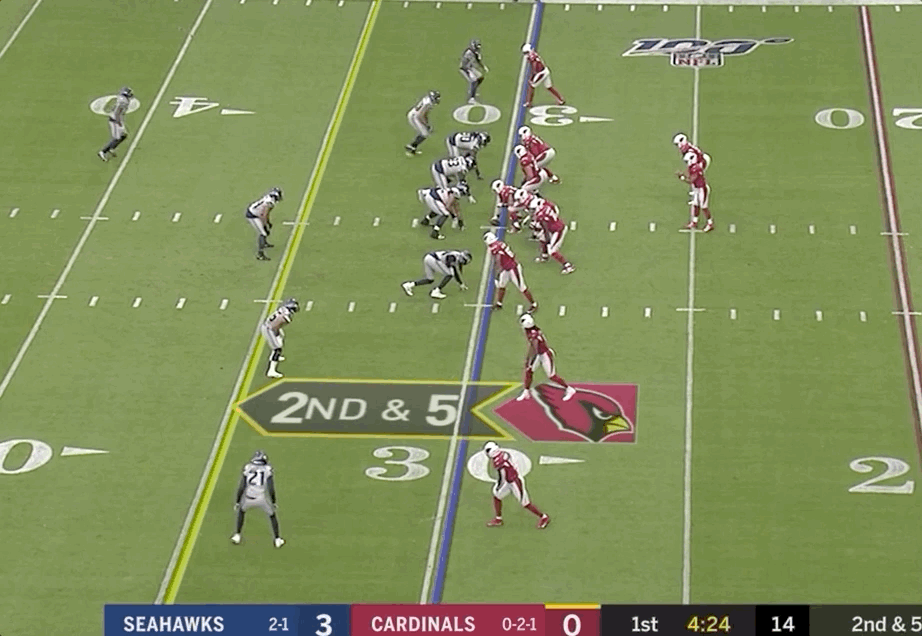 A poor attempt at a chip by David Johnson leads to tipped pass, and then it's off to the races for Seattle Seahawks edge defender Jadeveon Clowney. The recently acquired Clowney shows off the athleticism that made him a first overall pick with his ability to reach up and grab this tipped pass and the speed to take it to the house. Along with this interception, Clowney collected five pressures as a pass-rusher on his way to a 92.2 overall grade in a divisional game against Arizona.
Jabrill Peppers Pick-Six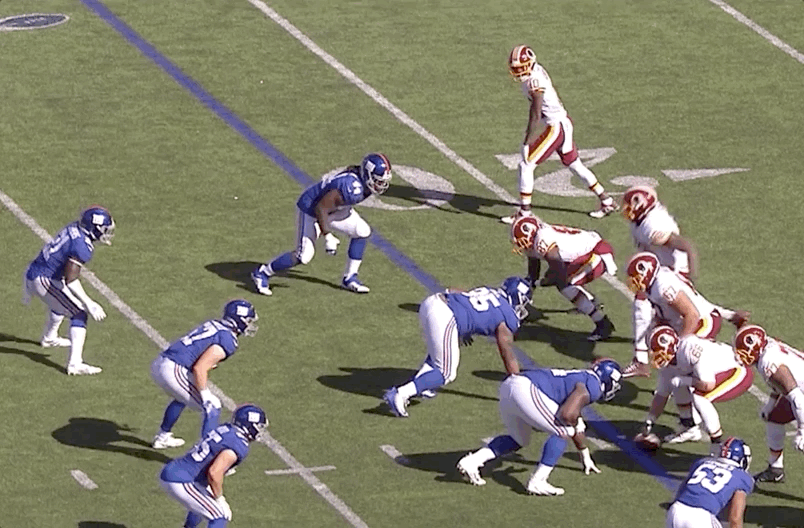 New York Giants safety Jabrill Peppers allowed just one reception from four targets for five yards (one yard after the catch) against the Washington Redskins on Sunday. His best play, of course, was his interception of rookie Dwayne Haskins when matched up with Jeremy Sprinkle in man coverage. He kept within arm's reach of him on a crossing route and took an ill-advised pass from Haskins to the house for a pick-six. He finished the game with an impressive 91.2 coverage grade.
Nick Chubb 14-Yard Touchdown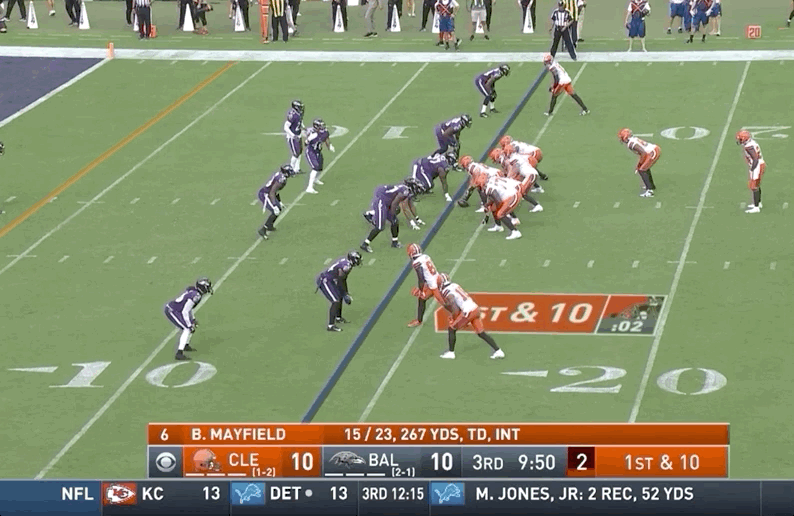 Cleveland Browns second-year back Nick Chubb had two impressive runs against the Baltimore Ravens on Sunday, including the 14-yard touchdown highlighted above and an 88-yard scamper in the fourth quarter. Chubb shows off great vision to cut this run back and forces multiple missed tackles on his way to a score. He finished the game with an elite 91.6 rushing grade.
AJ Brown Touchdown Catch
The Titans have been searching for a No. 1 wide receiver for Marcus Mariota, and they may have just found one in rookie AJ Brown. Falcons cornerback Desmond Trufant completely loses Brown in coverage after a fantastic route by the rookie, who then takes the ball 55 yards for a score. Brown caught three passes and scored two touchdowns on the way to a 91.4 grade for this game. He's been up-and-down through four games, but his explosive outing in Atlanta raised his overall grade to 71.2 for the season.
Khalil Mack Strip-Sack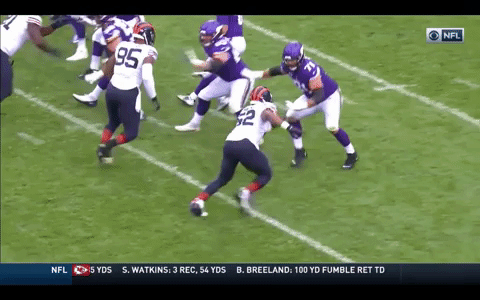 Speed, strength, acceleration. Khalil Mack displays all of these things on his strip of Kirk Cousins to start the second quarter of the Bears win on Sunday. Speed gets Mack to the edge of Riley Reiff, strength gets him through the block and acceleration to the quarterback finishes the play. Few edge defenders are as complete as Mack, who racked up seven pressures and two sacks on the way to a 91.3 overall grade in this game and an elite grade of 91.8 for the season.