The first full week of the 2019 NFL preseason is in the books. Some youngsters had great starts (Daniel Jones, David Montgomery, Preston Williams) while others stumbled out of the gate (Drew Sample, Sean-Murphy Bunting).
To preview the second full week of preseason games, we at PFF have highlighted players to watch for all 32 teams in all 16 games. Enjoy!
[Editor's Note: All of PFF's ELITE subscribers have access to advanced stats and grades for every player that takes a snap in the preseason. Don't rely on the box score to find out if your favorite team's backups are performing above expectation. Subscribe to ELITE today!]
Thursday, August 15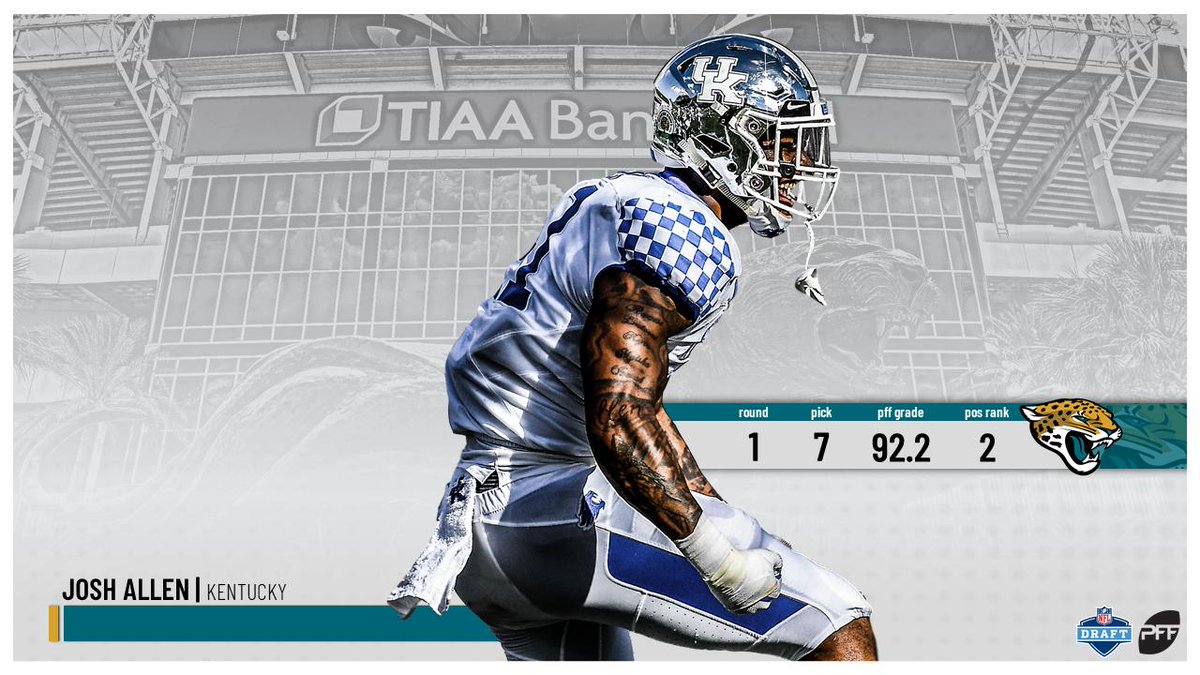 Eagles
Rookie offensive tackle Andre Dillard earned an impressive 73.5 overall grade and an even better 84.7 pass-blocking grade in his NFL debut last week. The former Washington State standout was one of eight offensive tackles with 20 pass-blocking snaps played and zero pressures allowed last week. On the opposite side of the ball, Eagles edge defender Daeshon Hall leads all NFL edge defenders with 25 defensive snaps played in overall grade (90.9). He recorded five pressures across 16 pass-rush snaps en route to a 93.5 pass-rush grade last week.
Jaguars
First-round rookie edge defender Josh Allen didn't wow anyone in his NFL debut. The former Kentucky pass-rusher recorded just a 50.2 overall grade across 20 defensive snaps last week. Similarly, second-year defensive interior Taven Bryan earned just a 57.1 overall grade and a 56.2 pass-rush grade across 35 defensive snaps last week. Both Allen and Bryan need to bounce back this Thursday.
Bengals
Second-year defensive back Darius Phillips earned an 87.6 coverage grade across 32 coverage snaps against San Francisco a week ago, allowing just one reception for eight yards from four targets in the process. New Bengals guard John Jerry allowed zero pressures across his 18 pass-blocking snaps and earned an impressive 85.0 pass-blocking grade last week, a positive sign for a Cincinnati offensive line that desperately needs some positives.
Redskins
Though Jimmy Moreland did allow six receptions for 70 yards and four first downs in his preseason debut, the rookie also forced two incompletions and two fumbles last week. Rookie quarterback Dwayne Haskins had a dismal start to his NFL career, as he earned the lowest passing grade (33.7) of any quarterback with 10 or more dropbacks in Week 1. The former Ohio State signal-caller will have an opportunity to improve on his performance this week.
Jets
Parry Nickerson, a second-year Tulane product and PFF favorite from the 2018 draft class, struggled significantly in his 2019 preseason debut. He allowed five receptions from five targets for 109 yards, two first downs and a touchdown against the Giants last week. He's in desperate need of a bounce-back performance. Rookie defenders Blake Cashman and Jachai Polite also underwhelmed this past week, earning 42.8 and 48.0 single-game grades, respectively. They join Nickerson in needing a strong outing on Thursday.
Falcons
A former undrafted free agent out of Wesley College, Matt Gono currently owns the highest pass-blocking grade (88.7) of any offensive tackle with 20-plus pass-blocking snaps played in the preseason, having allowed just one hurry across his 62 pass-blocking snaps so far. Falcons off-ball linebacker Jermaine Grace currently ranks third among qualifying off-ball linebackers in coverage grade (84.0). He has allowed just one reception for six yards from five targets and logged an interception across his 46 coverage snaps.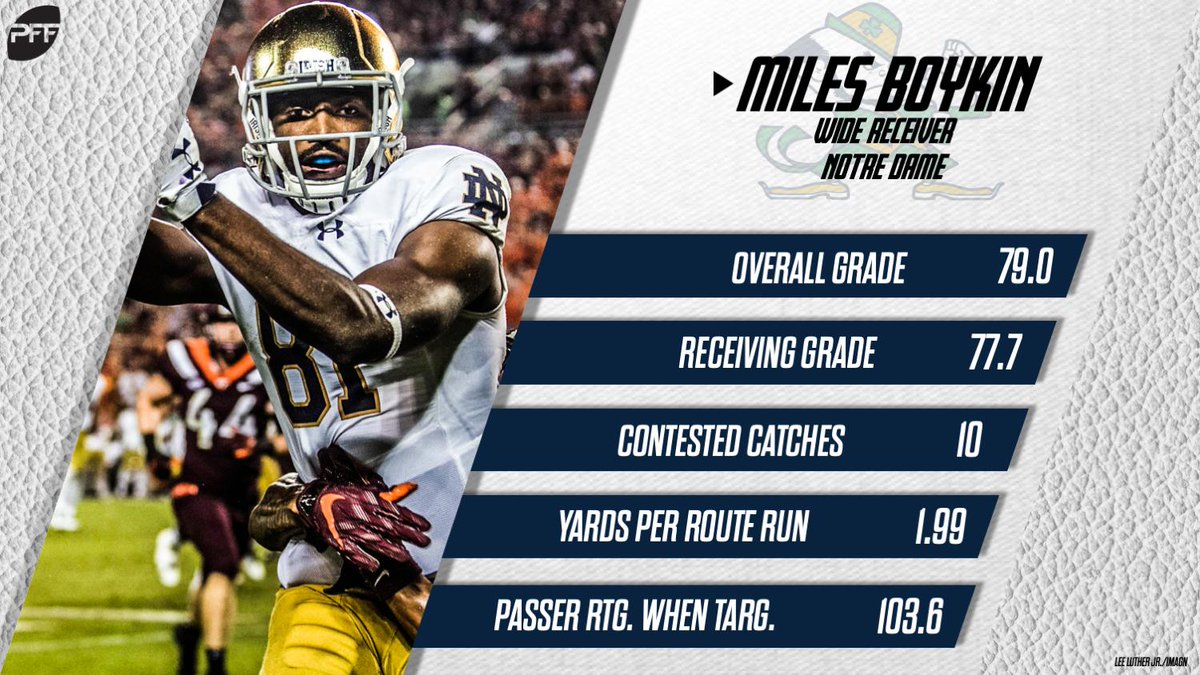 Packers
Rookie interior offensive lineman Elgton Jenkins was an absolute stud in pass protection in the Packers' preseason opener. He earned an 87.5 pass-blocking grade across 26 pass-blocking snaps last week, allowing zero pressures in the process. Second-year wide receiver J'Mon Moore is in need of a bounce-back week. Though he did haul in a touchdown in last week's game, he also dropped two of his five targets and earned a dismal 42.5 receiving grade.
Ravens
Catching 5-of-10 targets for 56 yards and two first downs with zero drops, rookie wideout Miles Boykin earned the seventh-best receiving grade (81.7) among qualifiers at his position this past week. He also caught 3-of-5 contested targets in the contest. Fellow rookie Patrick Mekari, an undrafted free agent out of Cal, allowed zero pressures across 27 pass-blocking snaps and earned an 86.7 pass-blocking grade for his efforts. Former Notre Dame defensive back Bennett Jackson, a 2014 sixth-rounder, earned himself a spot on PFF's Preseason Week 1 Team of the Week with his 94.0 overall grade against Jacksonville last week.
Raiders
Rookie cornerback Trayvon Mullen earned an impressive 79.0 coverage grade against the Rams on Saturday, allowing zero receptions from his two targets and logging a forced incompletion in the process. Second-year LSU product Arden Key had one of the best single-game pass-rushing performances of his NFL career last week, as he recorded four total pressures in his 22 pass-rush snaps. Raiders first-round rookie running back Josh Jacobs didn't take the field against Los Angeles but should have ago against Arizona on Thursday. The former 'Bama standout entered the 2019 NFL Draft as one of college football's best pass-catching backs and PFF's No. 1 running back in the class.
Cardinals
We at PFF just want to see more of Kyler Murray. He impressed slightly in his debut, but he wasn't asked to do much and played only a handful of snaps. The former Oklahoma signal-caller was PFF's top-ranked player in the 2019 NFL Draft. Similarly, rookie wideout Andy Isabella is a PFF favorite considering that he finished the 2018 season as the highest-graded wide receiver in college football. The shifty speedster didn't suit up this past week but could make his much-anticipated NFL preseason debut against Oakland.
Friday, August 16
Bills
Wyatt Teller was a road grader in his 2019 NFL preseason debut. The former Virginia Tech guard and 2018 fifth-rounder recorded multiple highly graded blocks on his way to a 71.9 overall grade last week. Bills rookie running back Devin Singletary had a handful of highlight-reel runs and showed off his forced missed tackle ability in limited action. He has an opportunity to carve out a significant role for himself if he keeps it up throughout the preseason. Rookie Cody Ford is in need of a bounce-back week after earning a 54.2 overall grade and 52.4 pass-blocking grade across 32 offensive snaps.
Panthers
High expectations have been set for Panthers rookie edge defenders Brian Burns and Christian Miller. Burns started on the right foot with his two pressures on five pass-rush snaps in his first preseason action, earning an 88.7 pass-rush grade in the process. Miller didn't have the same level of success across his 21 pass-rush snaps, as he earned just a 58.1 pass-rush grade and recorded zero pressures in his preseason debut. Rookie quarterback Will Grier followed suit with Miller, as he too got off to a rocky start in the NFL. The former West Virginia signal-caller earned a 36.4 overall grade and 35.8 passing grade against the Bears last week.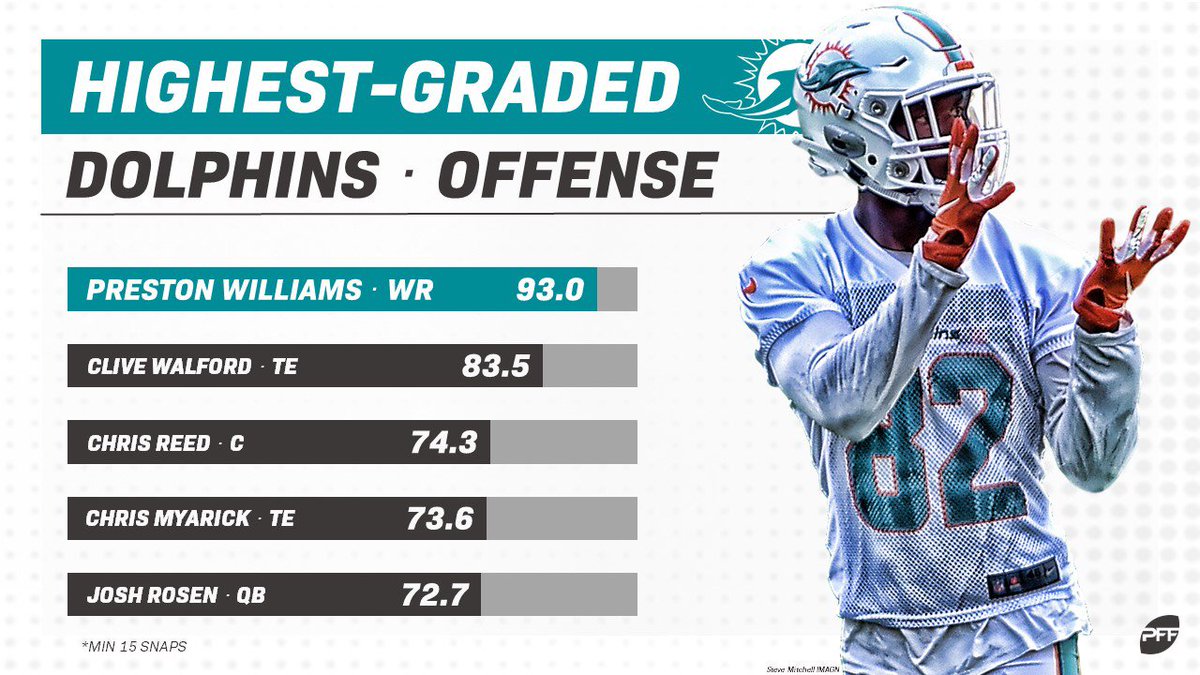 Dolphins
The Preston Williams coming-out party was a sight to see. The undrafted Colorado State product put on a show in his NFL preseason debut, catching 4-of-5 targets for 97 yards en route to a 93.0 receiving grade. Another undrafted rookie off to a good start in Miami, Dewayne Hendrix recorded four pressures and a 91.2 pass-rush grade across 21 pass-rush snaps last week. All eyes will be on second-year signal-caller Josh Rosen with the hope that he takes a step forward after the team traded a second-rounder to acquire him this offseason. Rosen had an up-and-down debut with the Dolphins, earning himself a 72.7 overall grade across 26 dropbacks.
Buccaneers
Buccaneers pass-catchers Spencer Schnell and Tanner Hudson both impressed against Pittsburgh last week. Undrafted rookie receiver Schnell earned a 90.8 overall grade across 29 offensive snaps and caught seven of his nine targets for 119 yards in the contest. Hudson, a 2018 UDFA, caught 7-of-9 targets for 84 yards and a touchdown, including an impressive one-hander.
Bears
David Montgomery nearly broke PFF's elusive rating metric at the collegiate level. He forced missed tackles and gained yards after contact at absurd rates with Iowa State, and he landed at No. 78 on PFF's final big board ahead of the 2019 NFL Draft. He showed flashes of such brilliance in his first preseason contest and should have all eyes on him against New York. Fellow rookie Riley Ridley didn't suit up in the Bears' first preseason contest but will be a player to watch if he does take the field on Friday. The former Georgia standout finished the pre-draft process at No. 71 on PFF's final big board.
Giants
Some Giants fans purchased Super Bowl tickets after Daniel Jones' five dropbacks last week. The 2019 first-rounder completed 5-of-5 attempts for 67 yards and a touchdown, picking up one big-time throw and a 90.3 passing grade in the process. Can he do it again? Giants rookie defensive backs DeAndre Baker and Julian Love also made a handful of eye-catching plays against the Jets last week. Both Baker and Love were both considered top-50 players by PFF entering the 2019 NFL Draft.
Saturday, August 17
Browns
Mack Wilson put on a show in his NFL preseason debut, snagging two interceptions and earning a 97.7 overall grade that leads all qualifying defenders in the preseason. The rookie 'Bama product enters this week's bout with the Colts with high expectations, and so does veteran receiver Rashard Higgins. Not only did he have a strong outing in Cleveland's first preseason contest, but Higgins is expected to take on the No. 3 receiver role in the team's offense with Antonio Callaway suspended. Hollywood caught 5-of-6 targets for 98 yards and a touchdown last week.
Colts
Former USC safety Marvell Tell turned in quite the performance at cornerback in his NFL preseason debut, earning a 90.2 coverage grade and forcing two incompletions from three total targets. Fellow rookie defensive back Rock Ya-Sin allowed two receptions for 18 yards and a first down and missed a tackle in his preseason debut. He will look to put the clamps on Higgins & Co. after a middling start to his NFL career.
Patriots
New England featured two high-performing rookies in the team's first preseason game of the 2019 season: Jakobi Meyers and Hjalte Froholdt. Meyers, an undrafted NC State product that has reportedly impressed in camp, caught two touchdown passes on his way to an impressive 77.7 receiving grade in his NFL debut. And Froholdt didn't allow a single pressure across his 41 pass-blocking snaps, picking up where he left off at Arkansas.
Titans
Titans third-year receiver Taywan Taylor didn't have the start he wanted last week. The former third-rounder caught just 2-of-5 targets for 16 yards and dropped two passes thrown his way. He earned a lowly 41.7 receiving grade for his efforts. Rookie safety Amani Hooker earned a 73.6 overall grade across 36 defensive snaps in his 2019 NFL preseason debut, picking up two defensive stops along the way.
Chiefs
Former first-round off-ball linebacker Darron Lee turned in an outstanding 88.3 run-defense grade in his debut with the Chiefs, but his 51.3 coverage grade dragged his overall performance down. If Lee is going to have a positive impact on Kansas City's defense this year, he needs to improve in coverage. Rookie running back Darwin Thompson had several highlight-reel plays in his first taste of the NFL preseason, including an epic hurdle over defenders in the red zone that was called back due to an offensive penalty. Thompson scored soon after, taking a Texas route to the house on a quality catch-and-run.
Steelers
Second-year wide receiver James Washington turned heads with a handful of impact plays in the Steelers' preseason opener against Tampa Bay. He needs all the momentum he can garner ahead of the 2019 NFL season after finishing his rookie campaign as one of the lowest-graded players in the NFL. Several members of the Steelers' front seven landed on PFF's NFL Preseason Week 1 Team of the Week, including off-ball linebacker Ulysees Gilbert III and defensive interior Henry Mondeaux. Both defenders earned 90.0-plus overall grades last week.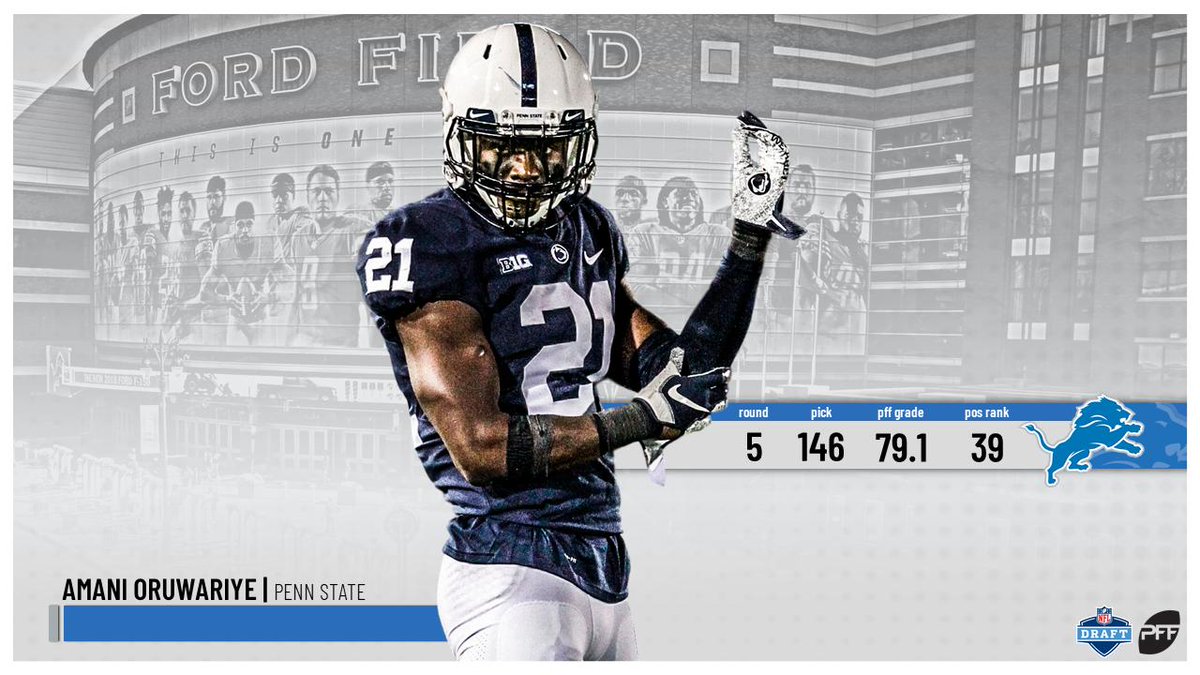 Lions
Miles Killebrew, a 2016 fourth-rounder out of Southern Utah, failed to impress in coverage but starred as a run defender against New England last week. The 6-foot-2, 222-pounder earned a 79.5 run-defense grade and logged four defensive stops in the contest. Rookie Penn State cornerback Amani Oruwariye allowed four receptions for 61 yards and a touchdown from six targets in his NFL preseason debut. He'll look to improve on his 50.5 overall grade against Houston.
Texans
New Texans cornerback Bradley Roby turned in a solid performance in his debut with the team, earning a 71.3 overall grade and a 70.3 coverage grade across 16 defensive snaps. He took 15 of his 16 snaps at outside cornerback, as well. Rookie cornerback Lonnie Johnson Jr., on the other hand, got off to a much rougher start with the Texans. The former Kentucky standout allowed a 27-yard touchdown against Green Bay, driving his grade down significantly considering the small sample size.
Cowboys
Rookie sixth-rounder Donovan Wilson recorded an interception and allowed just five yards in coverage on his way to a spot on PFF's NFL Preseason Week 1 Team of the Week. The 6-foot-1, 207-pound Texas A&M product faces an uphill battle in terms of carving out a significant role in Dallas' defense in Year 1, but he's well on his way to securing a depth spot. Rookie defensive interior Trysten Hill didn't have the debut he likely wanted with the Cowboys. He recorded zero pressures and zero defensive stops in 33 defensive snaps, earning a 38.4 overall grade in the process.
Rams
Rookie running back Darrell Henderson looked uncomfortable against Oakland last week, rushing for just 13 yards across six carries in the contest. With the potential that Todd Gurley received a lighter load in 2019, Henderson should look to bounce back against Dallas on Saturday. Fellow rookie Taylor Rapp had a much better start to the preseason, as he earned an 83.4 overall grade and 87.4 coverage grade across 22 defensive snaps last week.
Sunday, August 18
Saints
New Orleans is in no need for a new quarterback with Drew Brees still playing at a high level, but Teddy Bridgewater's performance last week is encouraging for the future. He earned a 78.1 overall grade and 76.6 passing grade against Minnesota last week. He also completed 12-of-14 passes for 97 yards and a touchdown from a clean pocket and earned an 83.2 passing grade on such dropbacks. Rookie safety Chauncey Gardner-Johnson failed to impress last week, earning just a 49.5 overall grade and allowing a 20-yard reception on his only target in coverage.
Chargers
Former Notre Dame captain Drue Tranquill impressed in his bout with the Cardinals' offense a week ago, earning an 87.4 overall grade, 77.6 run-defense grade and an 83.7 coverage grade across 25 defensive snaps. Third-year offensive lineman Dan Feeney, though abysmal in pass protection, turned in a strong 70.9 run-blocking grade against Arizona. The former third-rounder needs a big years after earning a 45.4 overall grade across 1,133 snaps in 2018.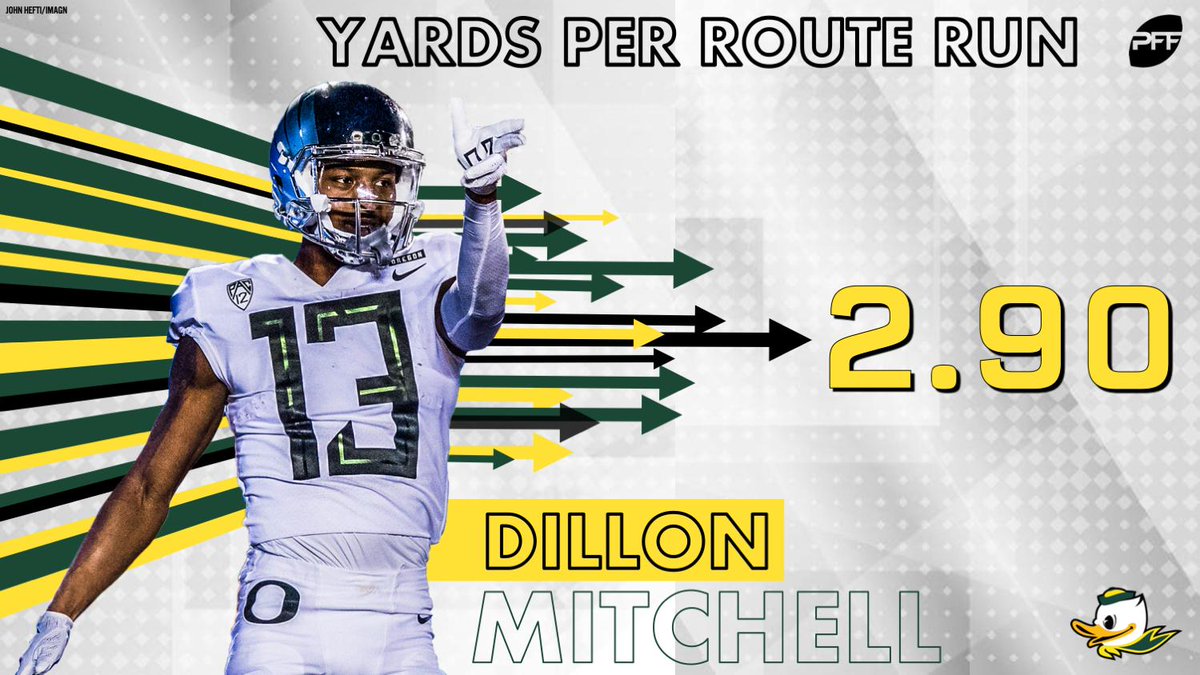 Seahawks
Former Temple product Jacob Martin had an outstanding start to his second season in the NFL, recording six pressures across 27 pass-rush snaps on his way to a 90.2 pass-rush grade. He finished his bout with the Broncos' offense with an 81.0 overall grade. Third-year off-ball linebacker Austin Calitro, an undrafted free agent from the 2017 NFL Draft, earned an impressive 84.5 overall grade across 68 defensive snaps last week. He picked up three defensive stops and allowed just 27 yards in coverage, as well.
Vikings
Former Ohio State defensive linemen Jalyn Holmes recorded five pressures and three defensive stops against New Orleans, earning an impressive 81.2 overall grade and 77.4 pass-rush grade in the process. Rookie Oregon product Dillon Mitchell ran just three routes and saw zero targets in Minnesota's preseason opener. Mitchell is a freaky athlete with wow potential if he can get more work against Seattle.
Monday, August 19
49ers
Former San Diego State offensive tackle Daniel Brunskill earned an impressive 82.7 run-blocking grade against Dallas last week. He also earned an 81.4 run-blocking grade across 37 snaps last preseason with the Atlanta Falcons. Rookie cornerback Tim Harris allowed five receptions for 68 yards from nine targets in his NFL preseason debut, earning a 32.8 coverage grade in the process. The sixth-round Virginia product is in need of a bounce-back week against Denver.
Broncos
Dre'Mont Jones has had a stellar start to his NFL career. The former Ohio State defensive interior has earned an 84.5 pass-rush grade across 38 pass-rush snaps through two preseason games, picking up five total pressures along the way. And DeMarcus Walker, a 2017 second-rounder out of Florida State, has had a similar start. Walker has earned an 83.8 overall grade and an 81.7 pass-rush grade across 61 defensive snaps through two preseason games.