After watching Mike Mayock's very first draft as the general manager of the Oakland Raiders, it's very clear that he has a type; that type is high-character team leaders. Almost every single one of his picks is the type of player who relishes football's physical nature. Their first four picks are all fairly safe projections to the NFL: Clemson defensive end Clelin Ferrell, Mississippi State safety Johnathan Abram, and Clemson cornerback Trayvon Mullen are going to punch people in the mouth play after play for the Raiders defense while Alabama running back Josh Jacobs will do the same thing on the other side of the ball.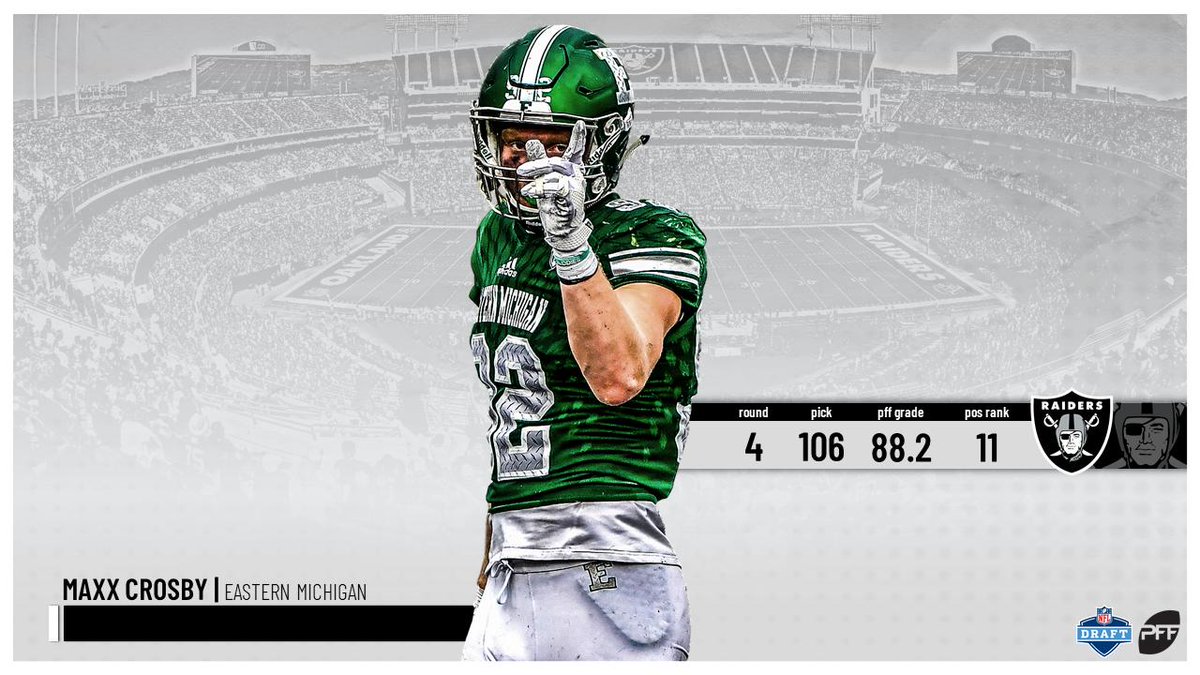 However, in our view, the most intriguing picks didn't come until Day 3. That's when they eschewed the 'safe' picks and started swinging for the fences. Fourth-round picks Maxx Crosby and Isaiah Johnson are two of the draft's freakiest athletes for edge and cornerback, respectively. That would be one thing if they never put those athletic tools to good use in college, but both were productive in their own right in the Group of 5.
Crosby has been one of the most productive edge defenders in the entire country over the past two seasons at Eastern Michigan. He's earned a 91.7 grade over the past two seasons while going over 90.0 in both run defense and as a pass-rusher. This is also a player who declared early and is still only 21 years old. His production at that age is already promising, but then take his measurables into account and it's difficult to believe he fell all the way to the fourth round. Crosby ran a 4.66s 40-yard dash, a 6.89s cone, a 4.13s shuttle, and had a 36" vertical at 255 pounds at the Combine. His cone and shuttle numbers were both the second-best of any defensive lineman in attendance. Crosby still needs to get stronger, but it's easier to add strength than it is to improve movement skills.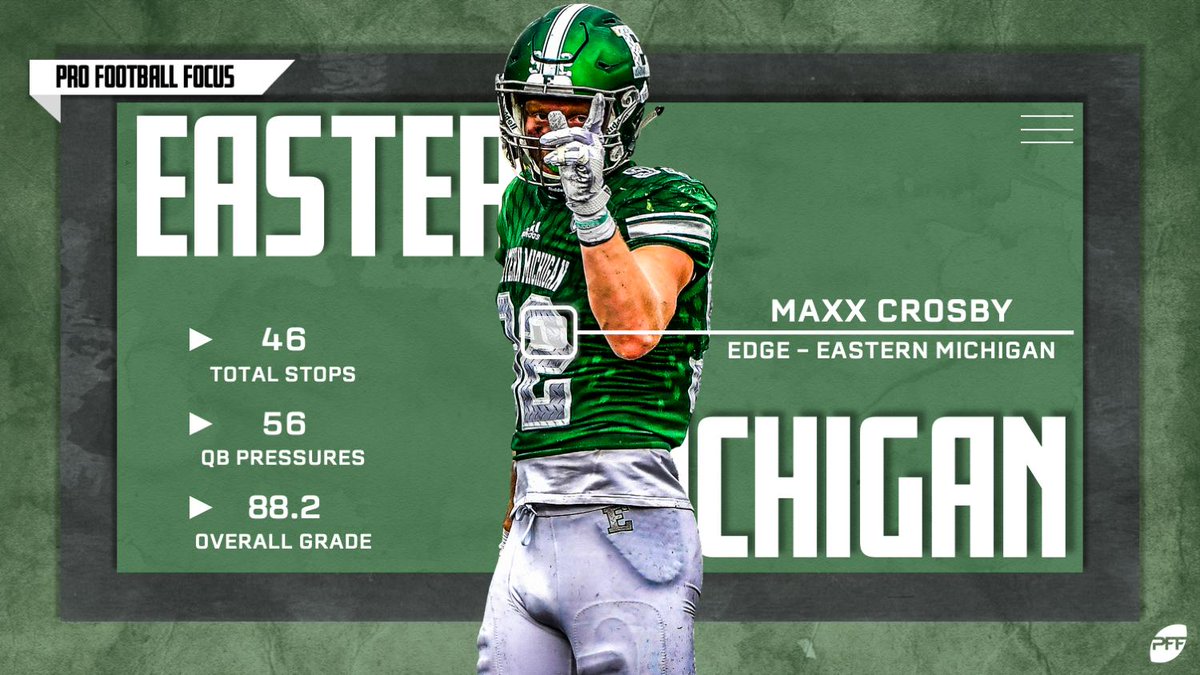 Johnson takes Crosby's freak athleticism and raises it to another level altogether. If you were to put together ideal measurables for a cornerback, they would look like Johnson's. He's 6'2″, 208 pounds with 33" arms; he ran a 4.40s 40-yard dash, a 6.81s cone, a 4.06s shuttle, and jumped a 36.5" vertical and an 11-1 broad jump. Every single one of those numbers is above average to elite for the position. While the consistency hasn't been there since switching from receiver to corner only two years ago, Johnson still makes some plays on tape that no other corner in this class could. That showed up in the week of practices at the Senior Bowl, where his six forced incompletions in the one-on-ones were two more than anyone else in attendance.
All in all, the Raiders diversified their funds with their draft selections. Much like a season ago when their most impactful rookie wasn't taken until the fifth round (Maurice Hurst), don't be surprised if we look back on this draft in a few years and talk about the steal that the Raiders got on Day 3.