The Seattle Seahawks visit the Dallas Cowboys in Week 16 of the 2017 NFL season. PFF previews the top player matchups of the game.

PFFELO Ranking: 14
Coverage by: Mike Cahill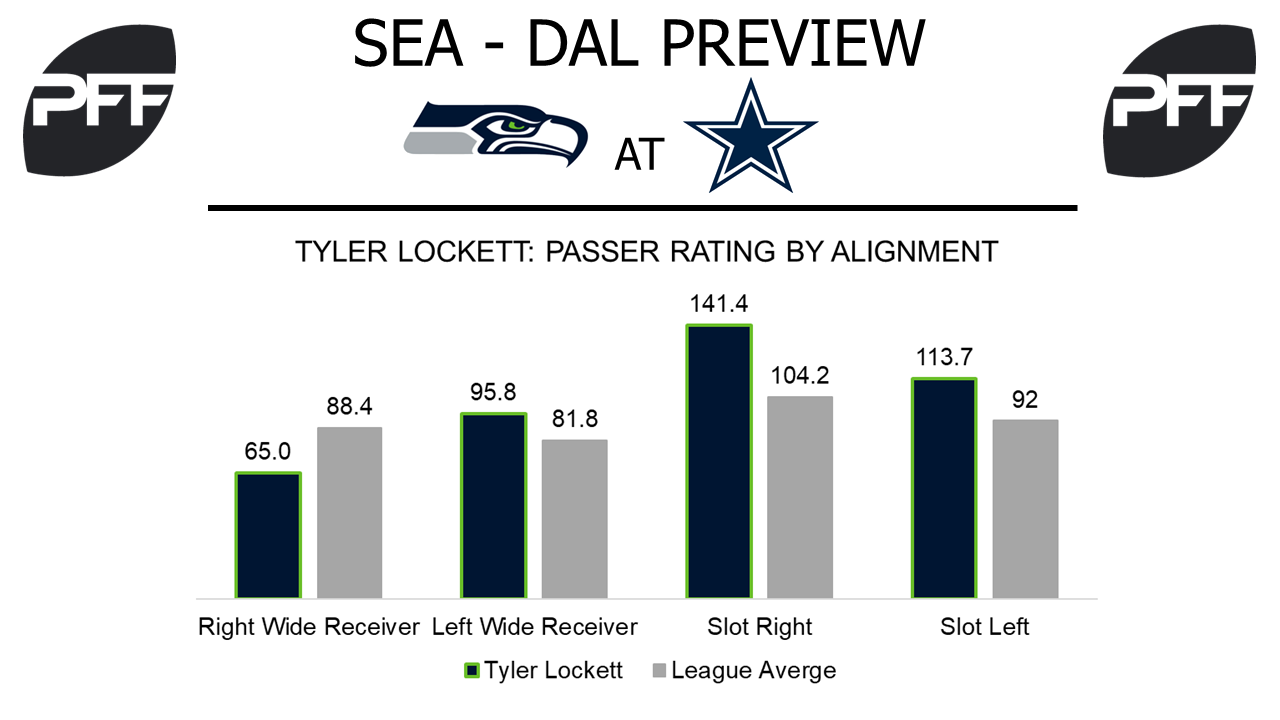 RB Mike Davis vs. Cowboys run defense – Despite the Seahawks relying on the passing game last week, Davis was able to force two missed tackles against the Rams on only six carries. That was the third straight game Davis has forced two or more missed tackles. In those three games, Davis is tied among running backs in forced missed tackles in the run game with nine. The Cowboys are currently ranked 11th in missed tackle percentage on the season at 12.1 percent, with 34 of their 93 missed tackles coming since Week 11. The Cowboys missed six tackles against running backs in their last two losses as compared to seven across their last three wins.
TE Jimmy Graham vs. Cowboys coverage – The last time these two teams faced off in 2015, Jimmy Graham was targeted 10 times on his way to a seven catch day and a Seahawks victory. Over the last five games, Graham has only been targeted five or more times twice. In those games where he was targeted four or less times they have gone 1-2. Meanwhile, the Cowboys have lost two of their last five games and in those two losses they allowed eight catches to tight ends for 112 yards and a touchdown. In the seven games where Graham has a touchdown, the Seahawks have gone 6-1, with their lone loss coming in a close one against the Falcons.

PFFELO Ranking: 11
Coverage by: Aaron Jones