Beyond providing data for all 32 NFL teams, PFF also supports network broadcasters with game-preview packets that are used to enhance the in-game experience for fans and viewers. This Steelers-Broncos preview features the same information our broadcast partners use for team research and in-game production.


Hit or miss on the deep ball
Ben Roethlisberger has lit up the stat sheet in regards to throwing touchdowns on deep passes, but his accuracy on those passes has been among the worst in the league.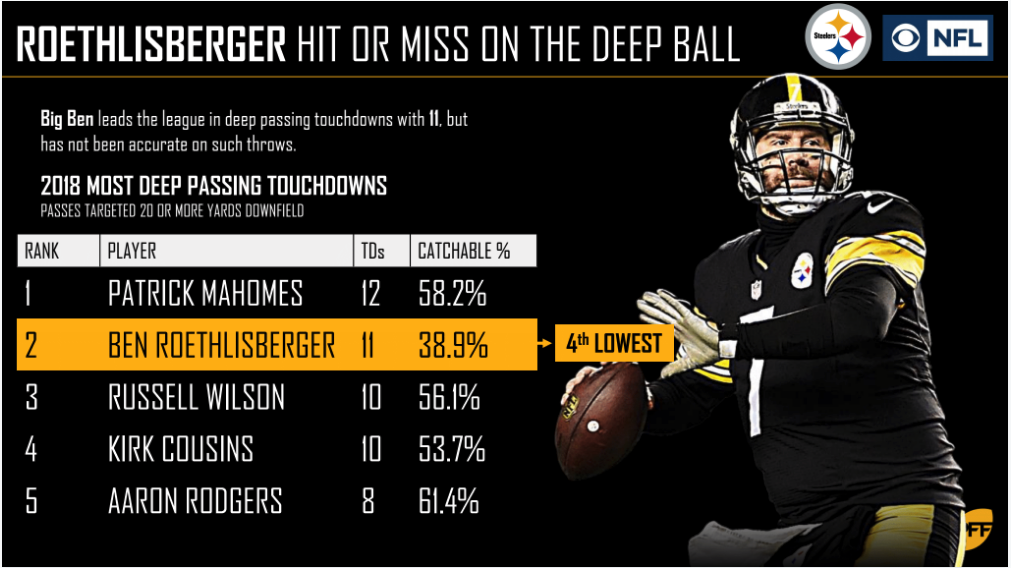 Big Ben relying on yards after the catch
Much of Roethlisberger's success this season has come as a result of his receivers' ability to gain yards after the catch.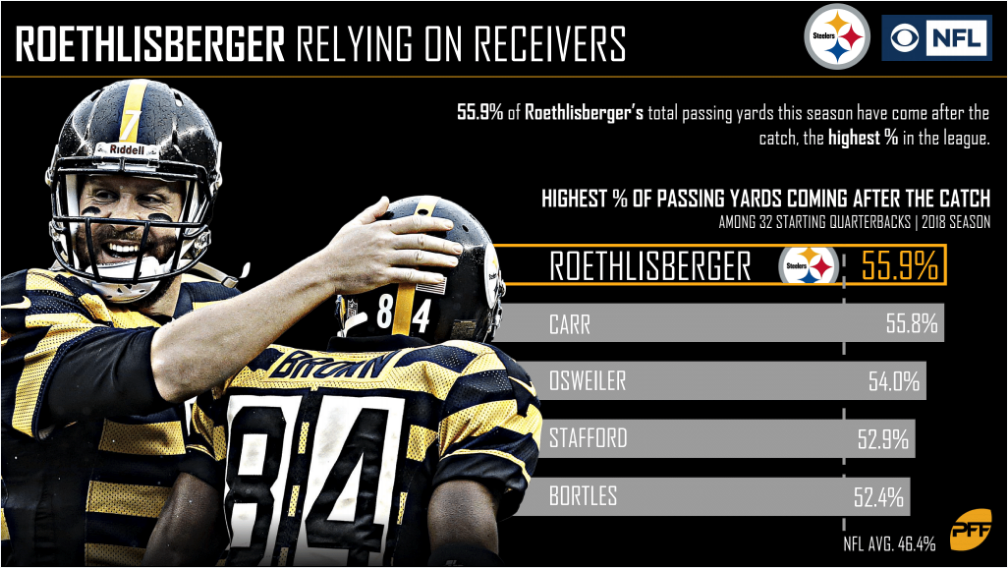 Bostic's career year
While few men could replace Ryan Shazier on the field, fellow linebacker Jon Bostic has done his best. With 54 total tackles without a miss, Bostic has the third-most in the league.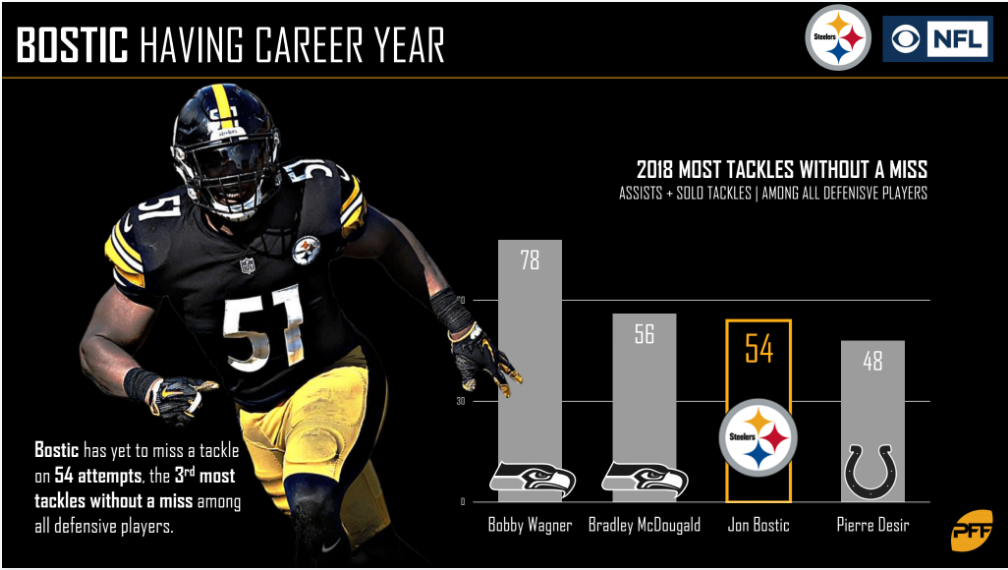 To blitz or not to blitz
The defense relies heavily on the blitz in regard to creating turnovers, but they have been able to sack the opposing quarterback without an extra rusher.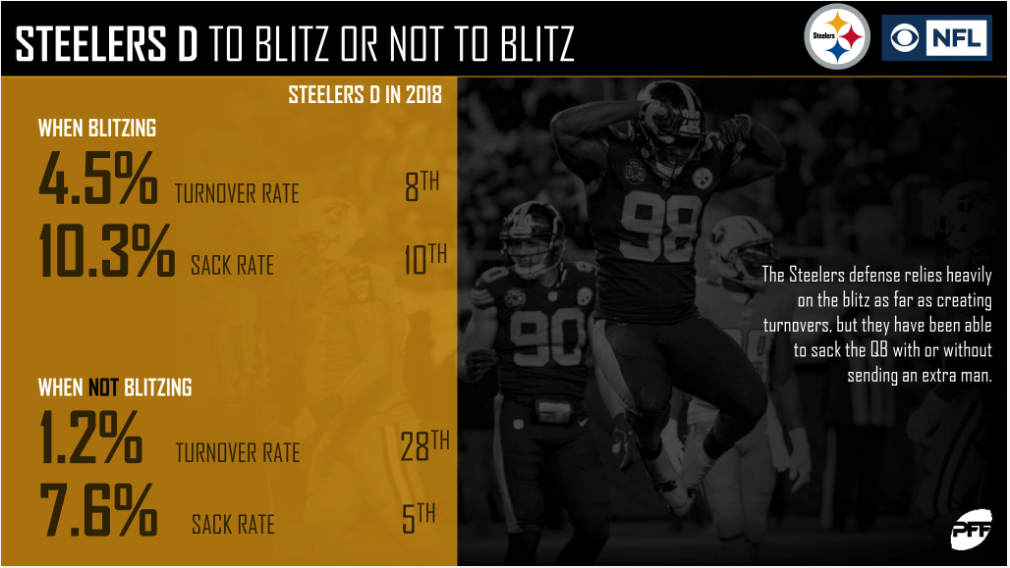 Money on the run
27.3% of Case Keenum's touchdown throws have come when he was either rolling out of the pocket or scrambling.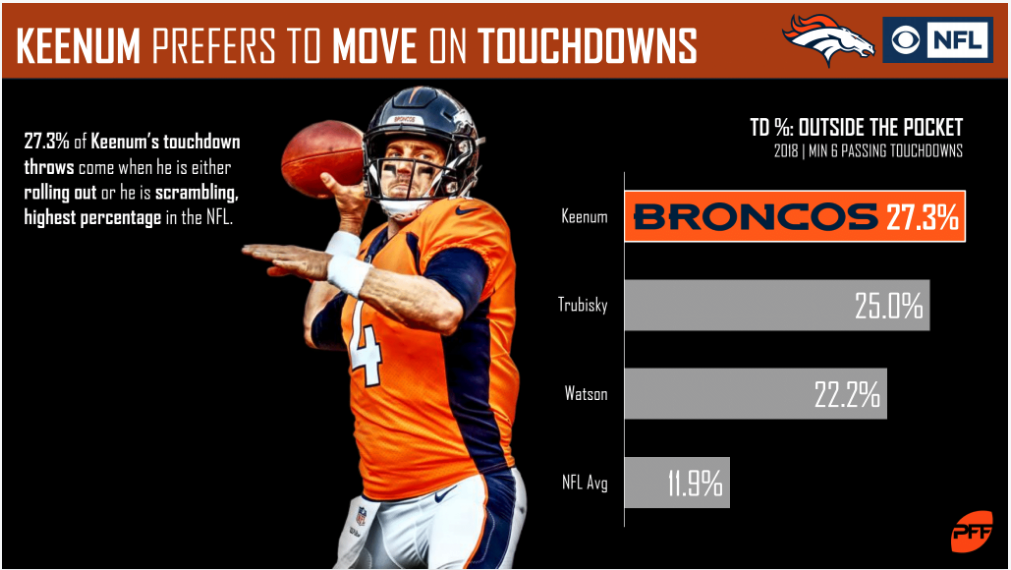 Going untouched
Although the Denver running backs are a top-10 rushing unit in terms of total yardage this season, much credit is due to an offensive line that has given them 2.31 yards before contact per attempt.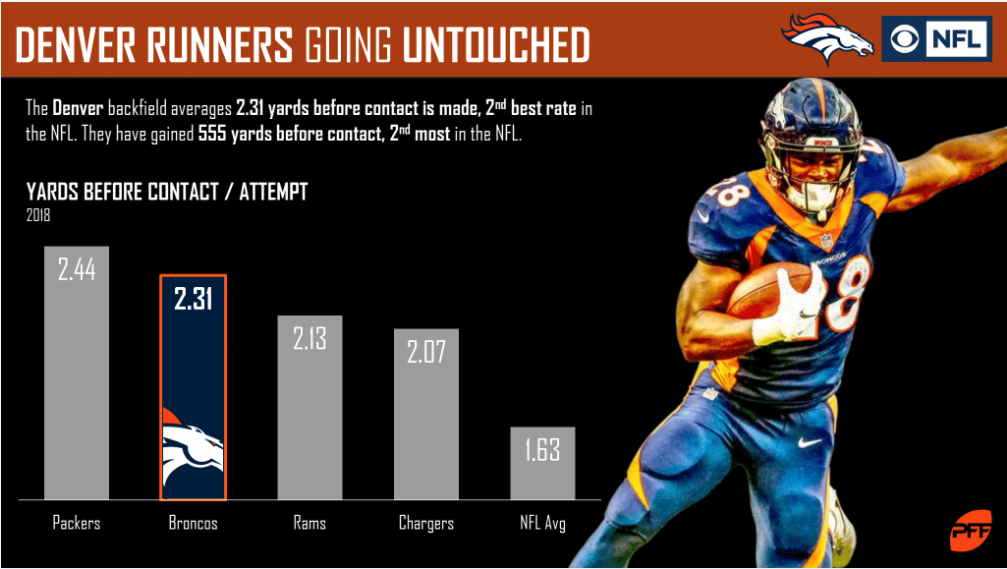 Defense allowing big plays on third down
The Denver pass defense, a unit that allows the second-most yards per attempt on third down, could be a spot of vulnerability against an explosive Pittsburgh offense.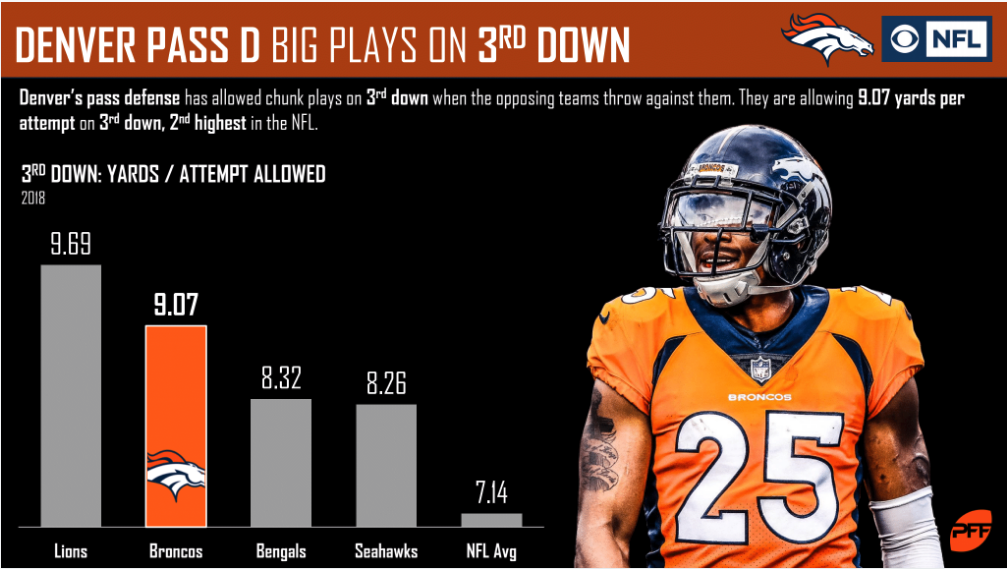 Letting runners go free on the left
The Broncos' defense has allowed 2.29 yards before contact per attempt on rushes to the left, which is fourth-highest in the league.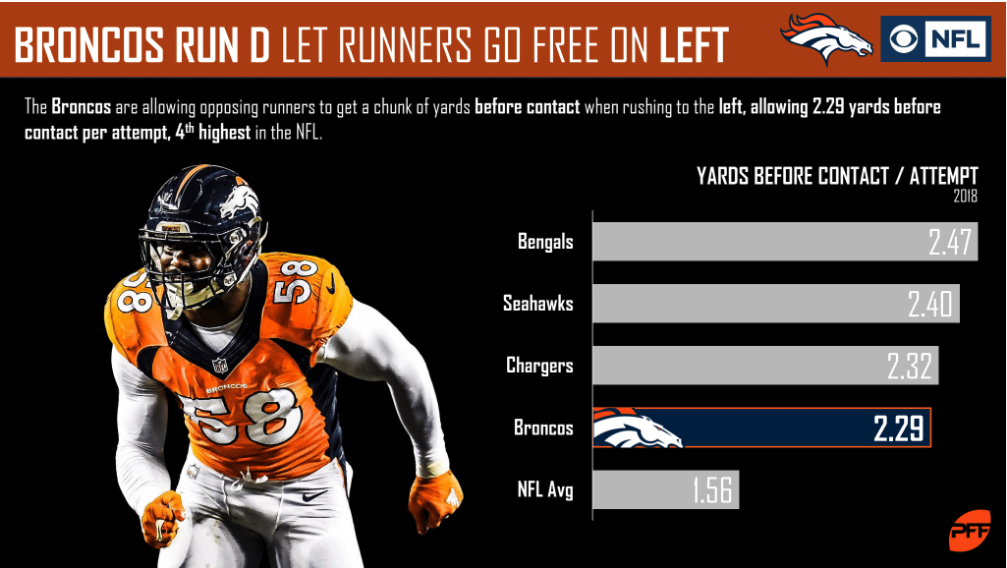 Key matchup