Beyond providing data for all 32 NFL teams, PFF also supports network broadcasters with game-preview packets that are used to enhance the in-game experience for fans and viewers. This Steelers-Jaguars preview features the same information our broadcast partners use for team research and in-game production.


As sure-handed as they come
Antonio Brown has been as sure-handed as they come at the wide receiver position. Since 2016, Brown is averaging one drop every 35 targets – the best rate among receivers with at least 225 targets in that span.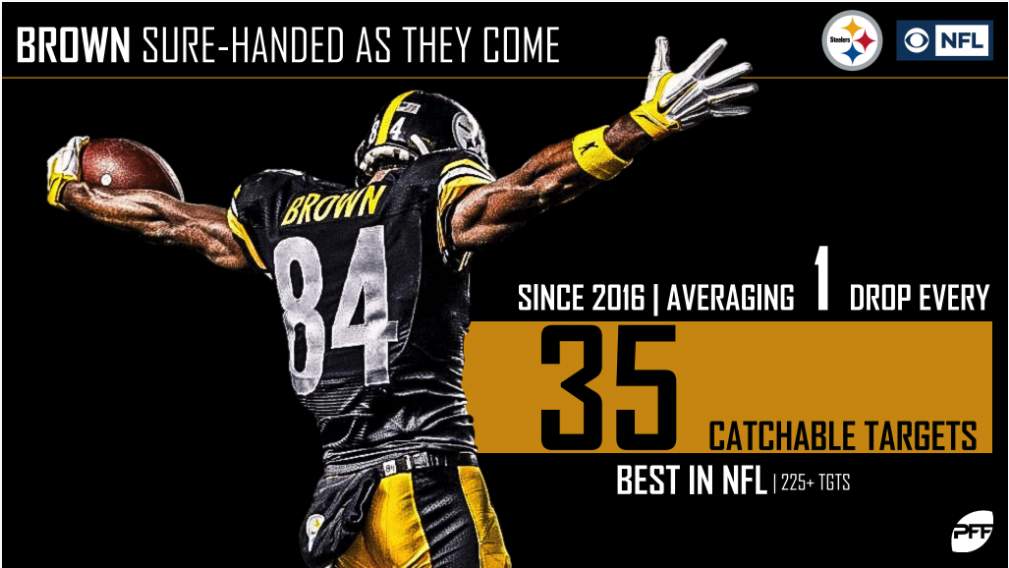 Juju emerging as an elite slot receiver
In only his second year in the league, Juju Smith-Schuster has quickly emerged as one of the NFL's elite slot receivers. Juju trails only Tyreek Hill (3.12) and Cooper Kupp (2.42) in yards per route run from the slot.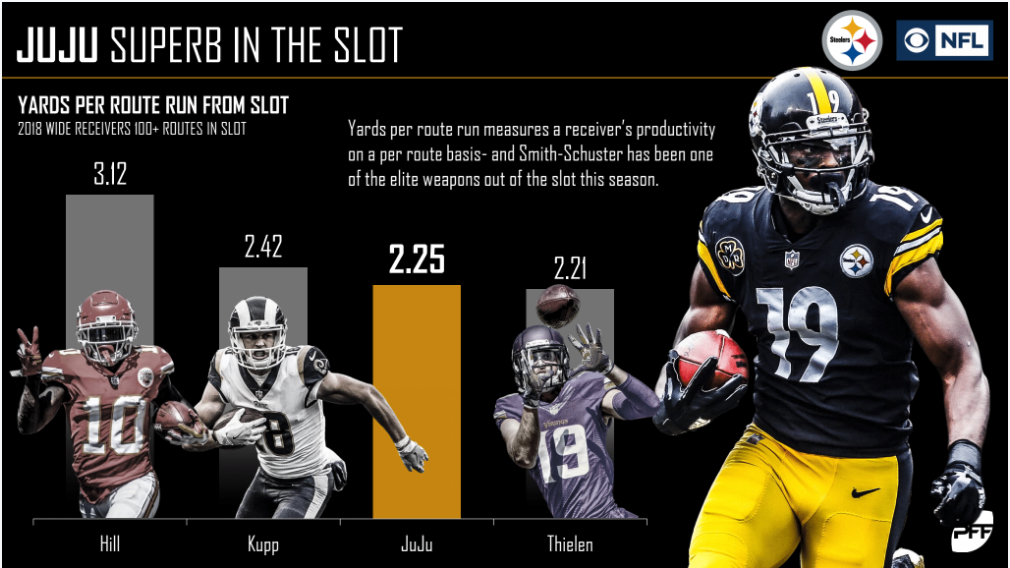 Welcome to Blitzburgh
Since Week 8, the Steelers lead the league in blitz percentage, blitzing on 55.2% of their plays. They have pressured the quarterback on 43% of those blitzes.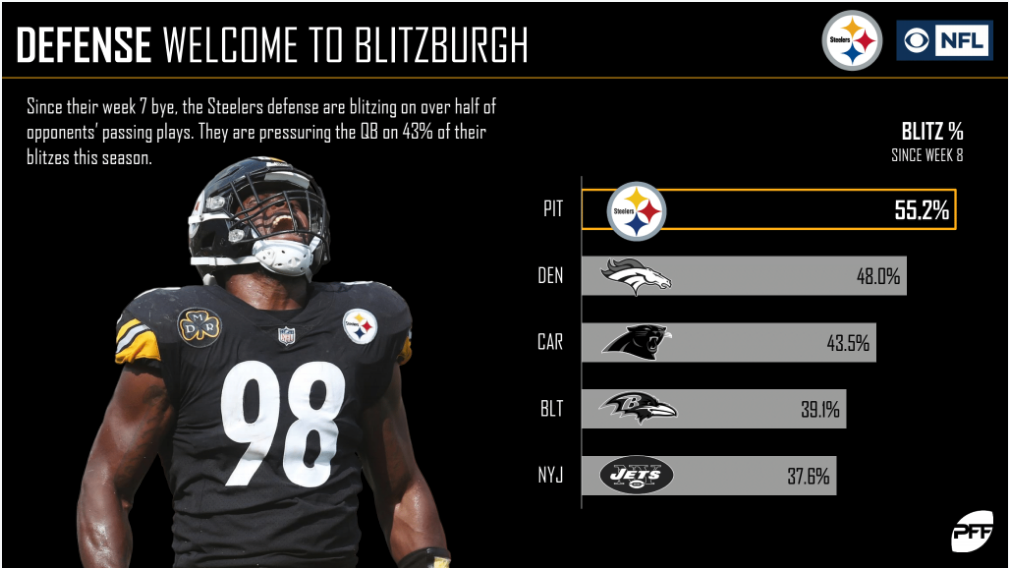 Interior bringing pressure
The strength of this Steelers defense has been the play of the interior lineman. 42.2% of their pressures have come from an interior lineman, the third-highest mark in the league.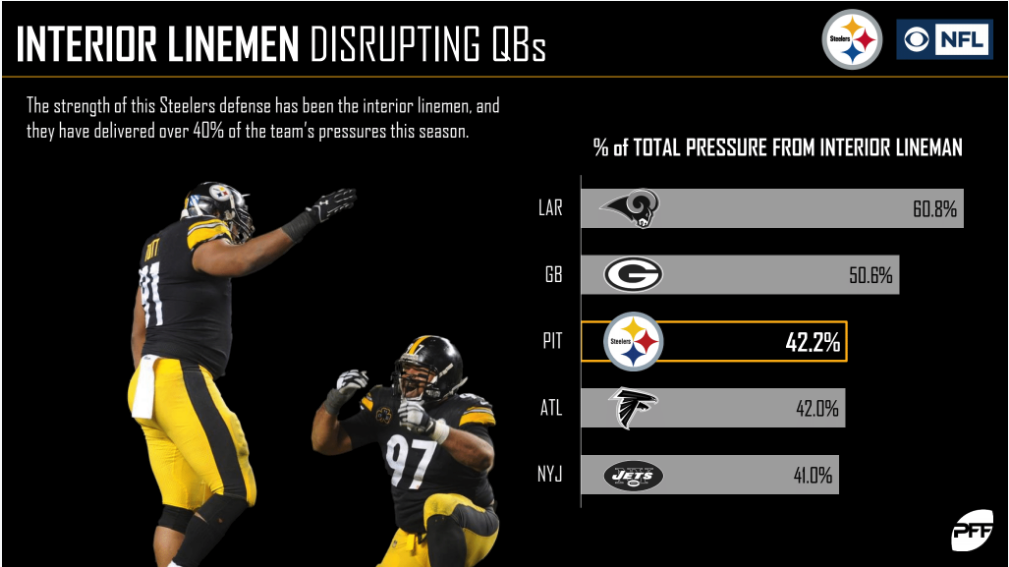 Bortles not getting help from pass-catchers
No quarterback in the league has had more passes dropped this season than Blake Bortles.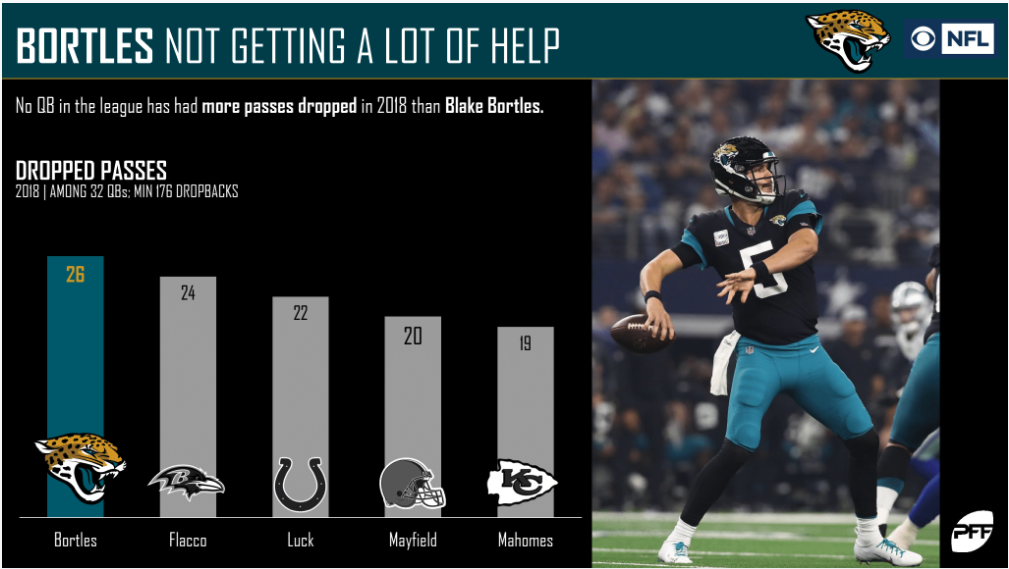 Bortles using his legs
Blake Bortles currently ranks third in both first downs when rushing (20) and total scramble yards (199). His 29 scramble attempts rank second.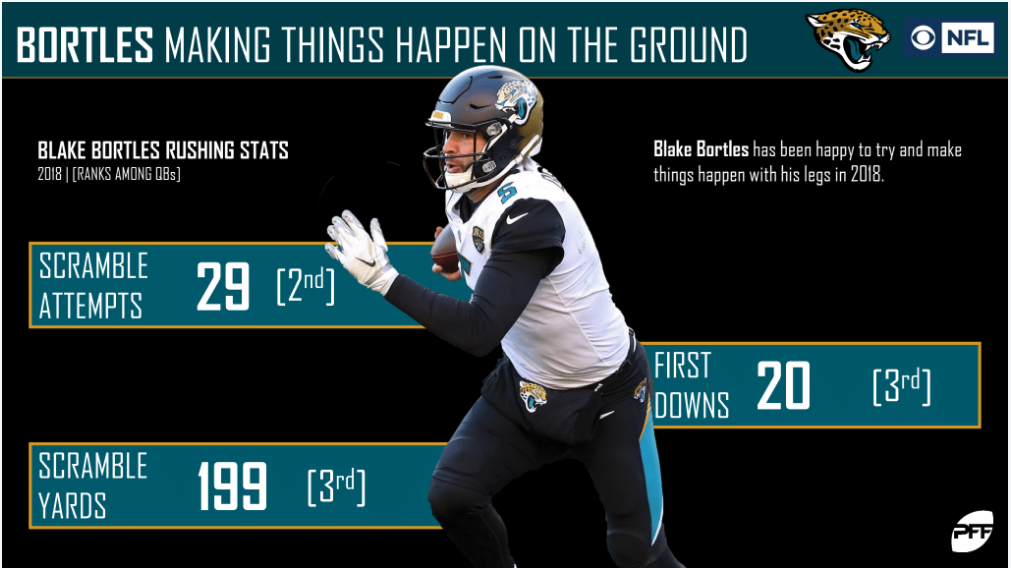 Campbell elite run stuffer
Calais Campbell has been one of the league's elite when it comes to defending the run.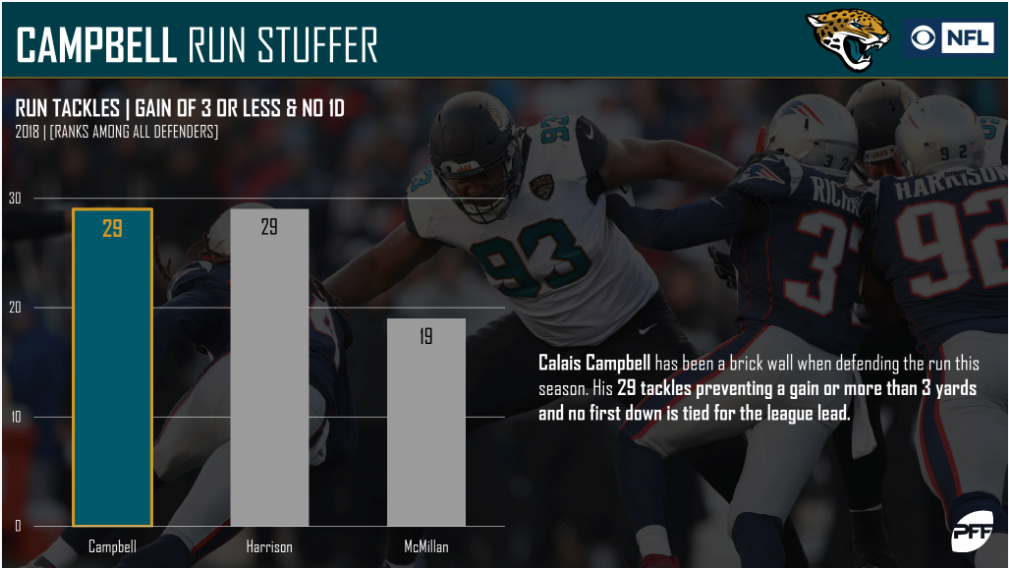 Yannick a force off the edge
Yannick Ngakoue has been one of the more productive edge rushers this season. His pressure rate of 16.1% is the fifth-highest in the league among edge rushers.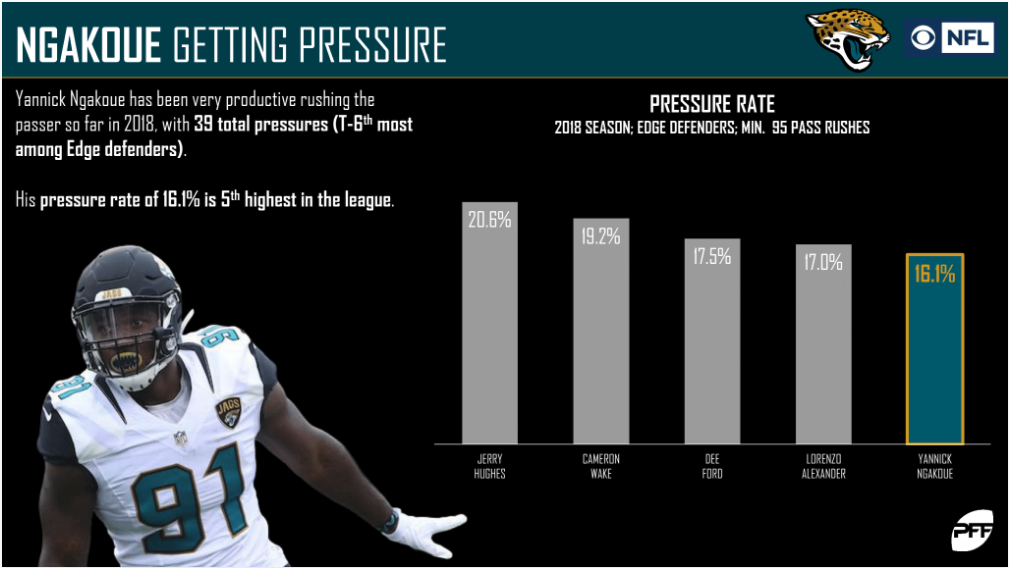 Key matchup